What happens to child soldiers once war ends? In Liberia, two brutal civil wars have produced a generation of traumatised young men. A project started by a former teen soldier that offers CBT and cash transfers to violent street criminals is transforming lives
Anthony Kamara likes to use the analogy of a butterfly emerging from its chrysalis. It's an old story, he admits, but useful in reaching through the years of compounded shame that form the exterior skin of Liberia's lost and marginalised young men. "I tell the men that their true colours are there, hidden within them," says Kamara, 32, a former street drug user and a facilitator for a radical Liberian mental health nonprofit Network for Empowerment and Programme Initiatives (Nepi).
"The way I see it, men come to us to shed those skins, all those lost years, and emerge as socially useful young men."
Kamara knows about lost years. A child amid Liberia's two brutal civil wars (1989-97 and 1999-2003) he saw his elder brothers drift from being conscripted child combatants to drug users, and began using drugs himself as a teenager. He ended up estranged from his family and living on the streets in Monrovia, the capital of Liberia, one of west Africa's poorest nations. 
"In my years [on the streets] I was manhandled and brutalised," Kamara recalls. "I hid from my family because I was ashamed about what I had become."
Liberia is a case study in population-level trauma. The nation's 14 years of civil wars began in 1989, when guerilla warlord Charles Taylor attempted to overthrow president Samuel Doe's administration, recruiting thousands of child soldiers and setting in train serial massacres. Later, rebel group Liberians United for Reconciliation and Democracy waged war against Taylor's government, resulting in the deaths of 300,000 Liberians, with both sides recruiting child soldiers as young as seven. By 2003, 80,000 Liberians had become refugees, 500,000 were internally displaced and one in five was living in extreme poverty. 
This set the stage for a rise in violent crime and a drug epidemic that began with heroin and crack cocaine and in recent years has segued into kush – a synthetic cannabinoid known in the UK as spice. Today, at 18.9 per 100,000 people, Liberia's homicide rate is three times the global average (6.1 per 100,000 people).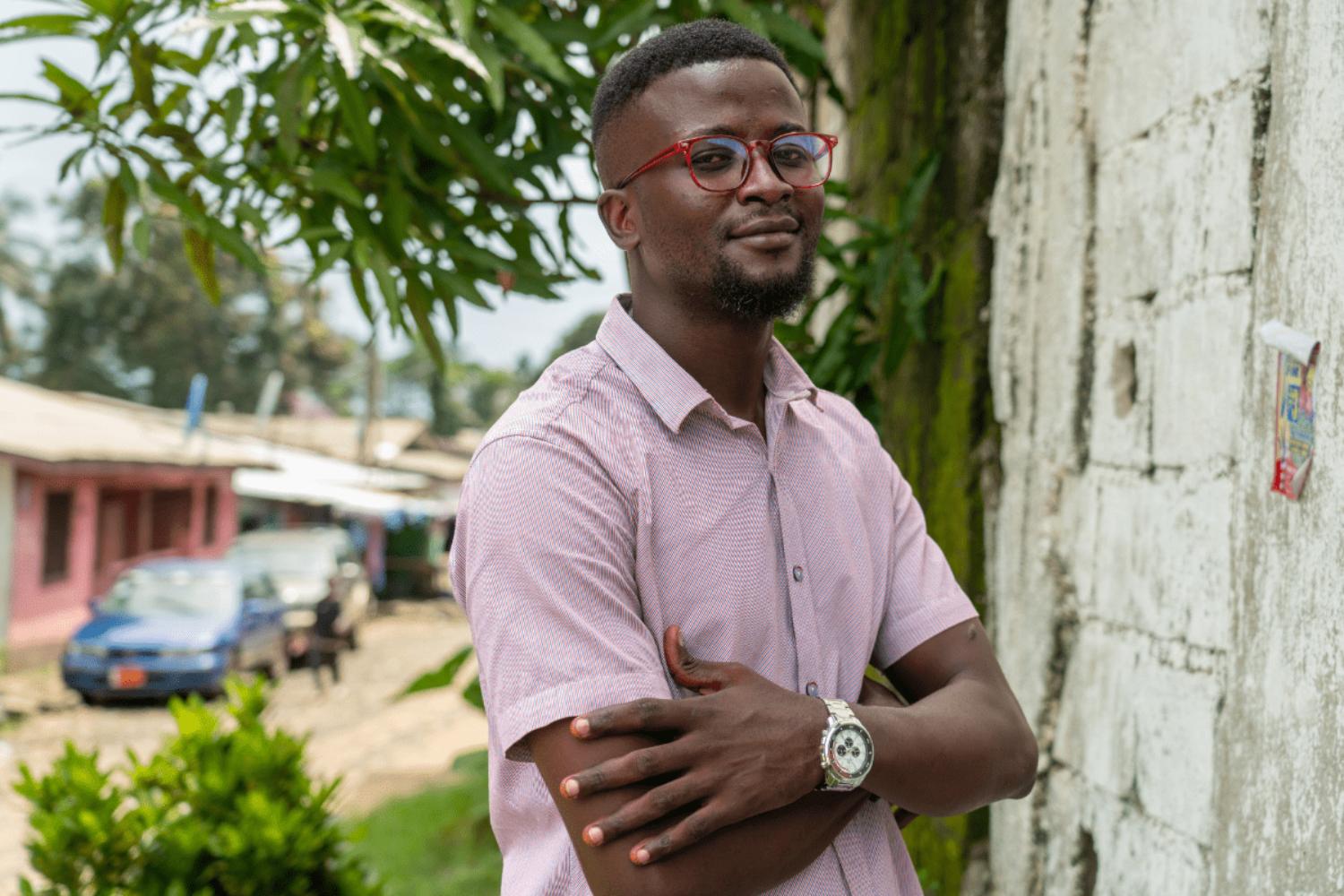 Nepi targets Liberia's most marginalised men – street dwellers, petty criminals, chronic drug users: traumatised ex-combatants and their sons with anger issues and little to live for – in an effort to ripple benefits across Liberia's population, 68% of whom are living on less than $1.90 (£1.60) a day. 
Founder Johnson Borh, 51, was conscripted as a teenage soldier by war criminal Charles Taylor's rebel force, the National Patriotic Front of Liberia (NPFL). Injured in the war and hospitalised for two years, Borh found an answer to his own tightly knotted anger in a trauma healing programme run by the Lutherian church. By the end of the Second Liberian Civil War (1999-2003), Borh was struck by how deeply scarred his country was. Around him he saw lives broken, families struggling and countless angry young men. 
His answer was Nepi, a non-profit (that he founded in 2004), that took the best of the church-based trauma programmes, adding secular and psychosocial components. Nepi offers a tailored combination of cognitive behavioural therapy (CBT) and cash transfers to young people who are at the highest risk for violent behaviour, in a programme called Sustainable Transformation of Youth in Liberia (Styl). 
Men come to us to shed those skins, all those lost years, and emerge as socially useful young men
Styl has since helped tens of thousands of young men in Liberia, with studies on the project finding that men receiving therapy with cash were half as likely as a control group to engage in antisocial behaviours, with beneficial impacts concentrated in the highest-risk men.
Borh explains that the programme begins with eight weeks of CBT and group therapy, with components that teach members how to regulate their emotions and engage as members of civil society. The tasks the men are charged with: going into a supermarket with neatly trimmed hair, for example, might seem odd to the uninitiated.
"We teach the men about basic bodily hygiene and how to present themselves," Borh says, "also how to interact in shops and banks and how to manage money. These things may sound strange, but men who spent their youth as child soldiers can struggle to do these basic things without resorting to anger."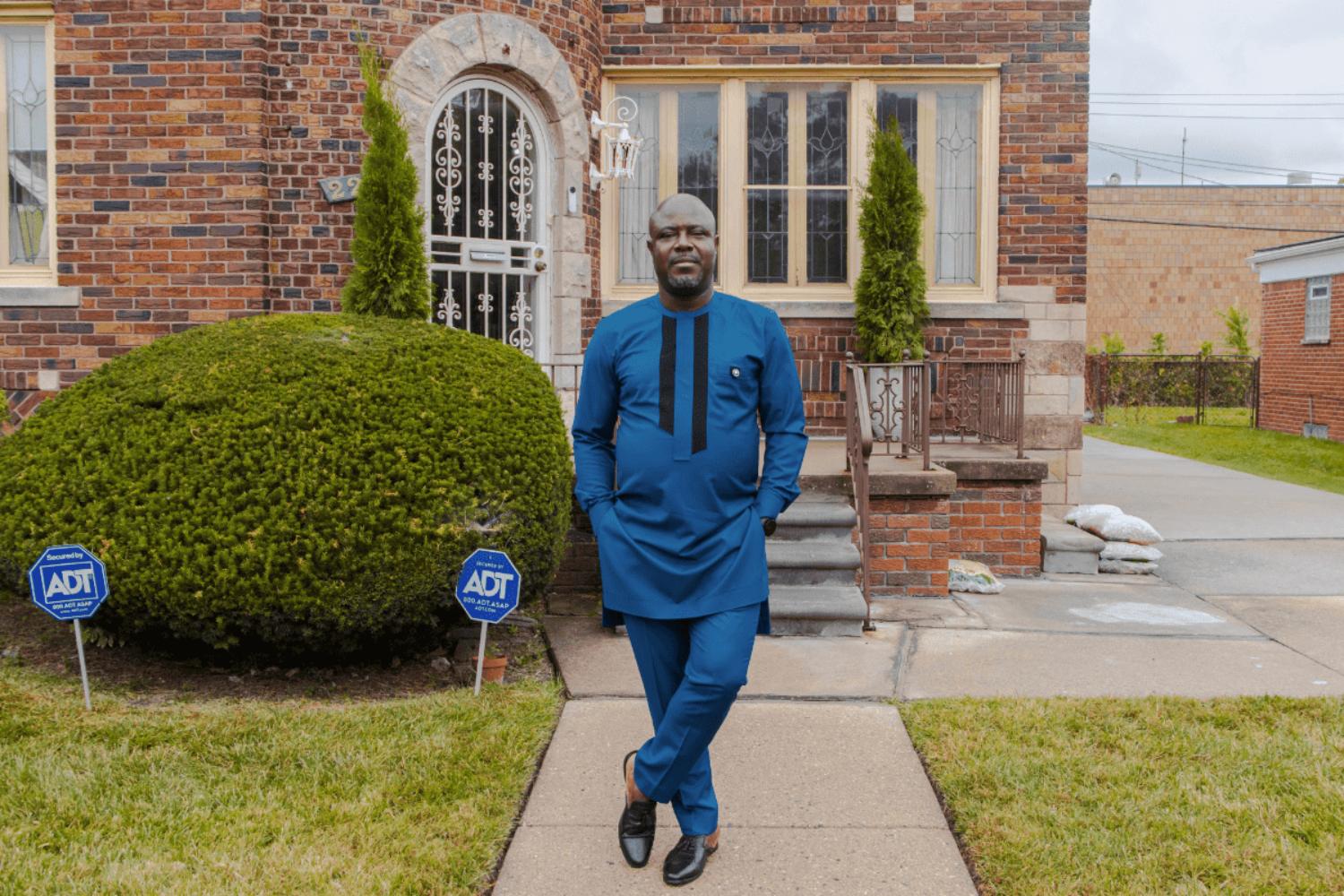 Following the therapeutic and social components, the Liberian students are awarded $200 (£173) seed funding to study or set up businesses when the programme concludes. Funding comes from foundations including the poverty reduction-focused Rainer Arnhold Fellowship, the Mulago Foundation, Wellspring philanthropic fund, Towards Kindness, Livelihood Impact Fund and The Agency Fund.
Cool B. Coleman, 44, is a former child soldier who fought with Charles Taylor's NPFL rebel group. With disarmament, Coleman struggled to make ends meet and became a street criminal.

"I lost my father and siblings in the wars," recalls Coleman, who was recruited as a soldier aged 10. "I was angry and traumatised. I would lash out and get into street fights."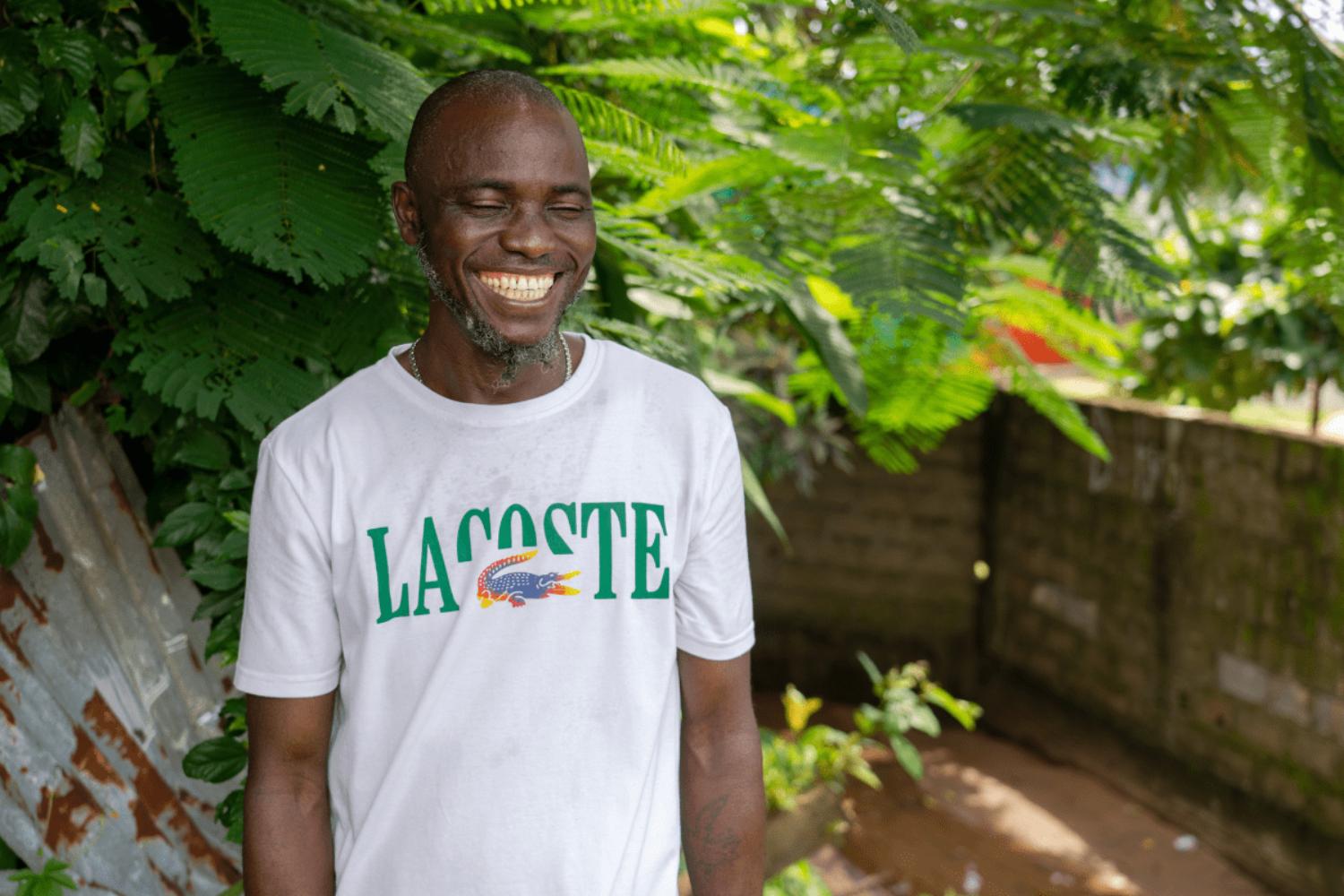 Coleman was one of the programme's first cohorts in 2010, recruited from the Monrovia suburb where he was "stealing all the time and causing [a] disturbance". Through Styl, he learned to control his rage by recognising that his emotions were anger and using CBT-based tools to pause when he felt triggered. Coleman used the seed money to set up a grocery business and 13 years later is happily married with six children. "By God's and Nepi's glory I am a different man," he smiles.
Benjamin T. Richards, 55, a former soldier for the state Armed Forces of Liberia, was a combatant in the brutal years of the civil wars and by 2012, battling post-traumatic stress disorder, was unemployed and living at a road intersection in Monrovia.
"After the war, Liberia had no help to offer [former combatants] like me," he says. "We were just left to rot. [So] I would get vexed and I had no self-esteem and this made me violent with people around me." 
Life became clearer for me. I saw that who I am was different to what had happened to me
Through Nepi's group CBT sessions, Richards began to unpick the layers of compacted trauma. He explains: "Life became clearer for me. I saw who I am and that who I am was different to what had happened to me."
Richards is now a pastor at the Welekama AME (African Methodist Episcopal) in Gbarnga, a satellite city to the north-east of Monrovia. He believes that what he learned on the programme remains relevant to his congregation, and all Liberians. "In countries like Liberia that have lost their way, that have too much trauma, it helps to focus on discipline and how to be honest and trustworthy to others to help society to heal," he says. "Our country needs many strong young men."
Styl's model of group therapy and cash transfers is one that has proven successful in a variety of cultures and contexts.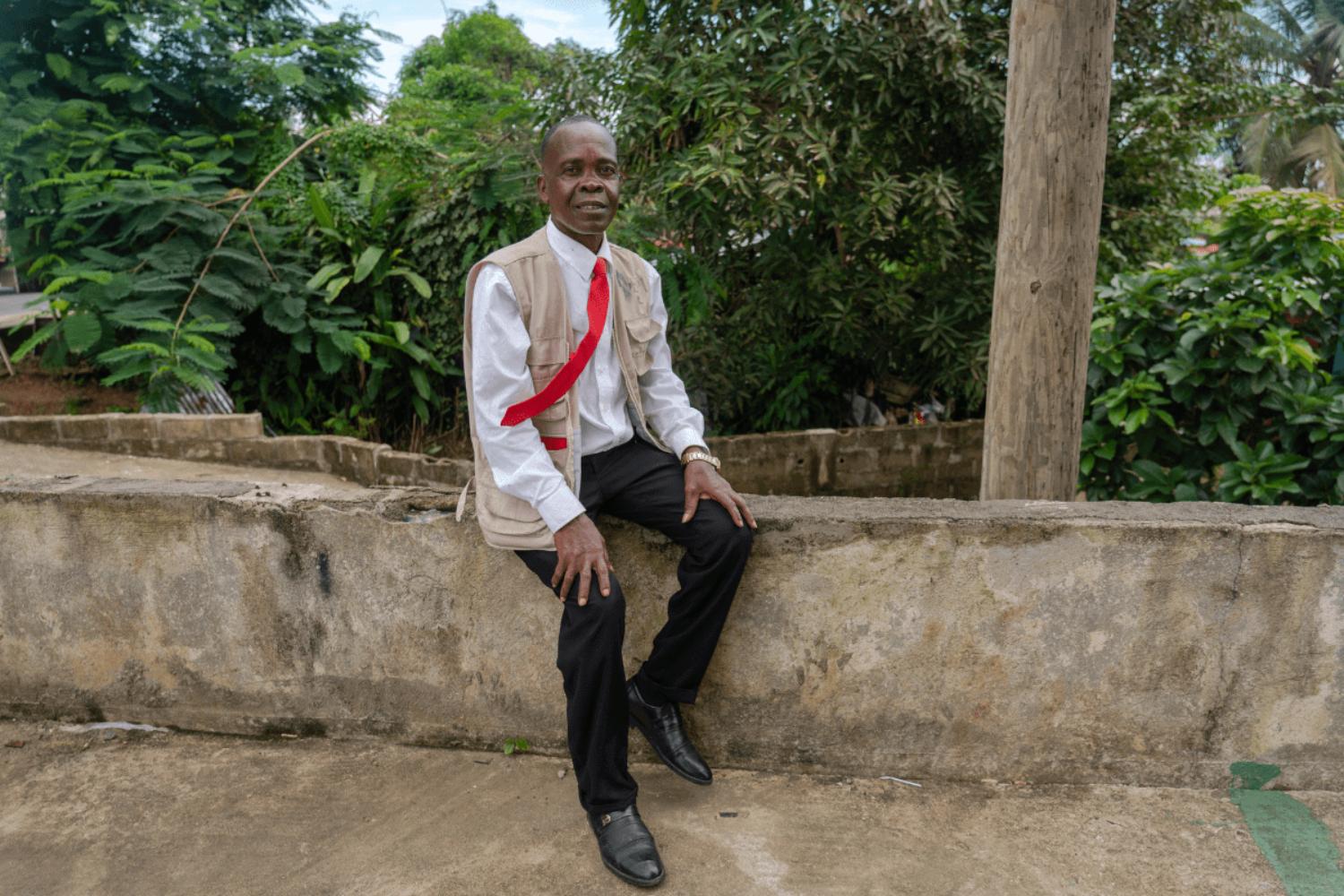 British behavioural economist Julian C. Jamison and colleagues including Christopher Blattman, an economist and political scientist, in the US, were the first to empirically study Styl and its impacts. Having seen what Borh was achieving in Liberia, they decided to launch a pilot project using the same methods in Chicago, US, with men in gangs at risk of gun violence.
Five years later, a 2022 University of Chicago study found that men enrolled in their 18-month Rapid Employment and Development Initiative course were two-thirds less likely to be arrested for a violent crime and nearly 20% less likely to be shot compared with men who weren't taking part in the programme.
They will soon be launching another pilot in Colombia, where armed groups and drug cartels lead to high levels of violence and murder rates are 4.5 times the global average.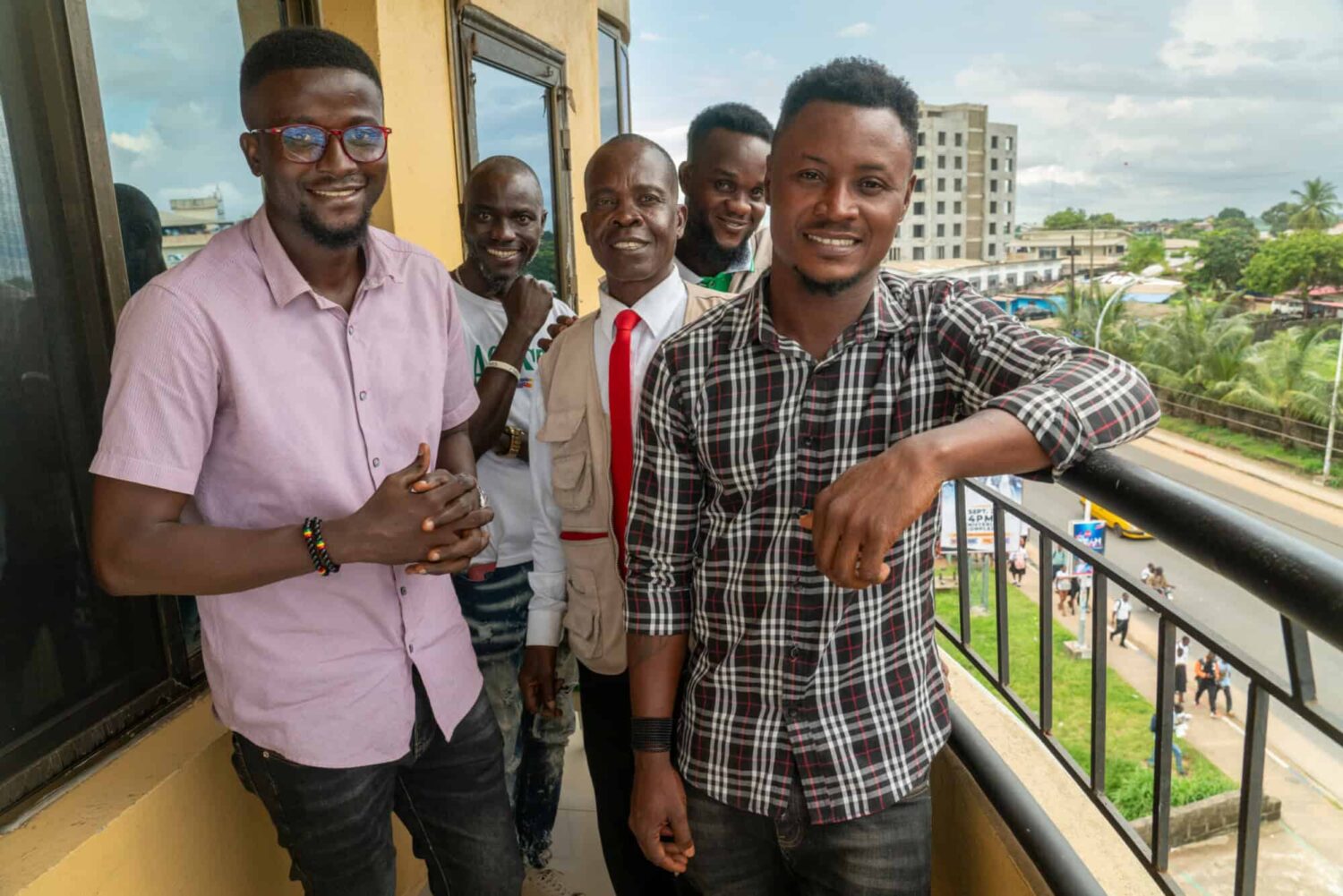 A strength of the Styl programme is that it allows participants to buy into their futures, a phenomenon called 'future self-continuity'. Jamison explains: "If you are always focused on the next few days and having nothing to eat you get caught in a psychological poverty trap as well as a material poverty trap." 
What the combination of CBT with later funding does, he adds, is to "change participants' time preferences and allow them to think about who and where they will be in the future".
Acting out the role of a model citizen in a supermarket allows students to imagine becoming that citizen. Having seed money to start a business allows them to imagine a future as a successful businessperson.
Our students will get incomes and homes, many will reunite with their families and become better fathers
Whilst former soldiers are often viewed with sympathy and pity by Liberians, they are also viewed as a potential security threat by the state. A 2018 study found that by offering them a stake in society through building social capital – networks of relationships and a shared sense of identity with other members of Liberian society – the project successfully helps former combatants to reintegrate. 
Bohr is now in talks to offer the project in Sierra Leone, which suffered its own decade-long civil war from 1991 to 2002 and Nigeria, which is impacted by Islamic extremism, and is collaborating with Liberia's ministry of health, as well as its ministry of youth and sports, to scale the programme across the country. Borh, who lives between the US and Liberia, has also come a long way since his own troubled teenage years, becoming a renowned expert on the social reintegration of child soldiers, advising organisations such as the United Nations. He is, however, resistant to applying a programme designed for young men to Liberia's marginalised women, as the government hopes to do. For these women, personal exposure to violence through street sex work is a more salient issue than the risk of becoming violent. 
"The way we see it is that we focus on the young men most at risk and society benefits from that," he says of the project's specific scalability. Jamison points out that with rootless and addicted young men at risk of fomenting, or being recruited for, insurrections, governments such as Liberia's have a vested interest in cost-effective means of turning young men's lives around: "That might make the governments go for what they think will work and be cost-effective, but that doesn't necessarily mean the programme is a one-size-fits-all answer".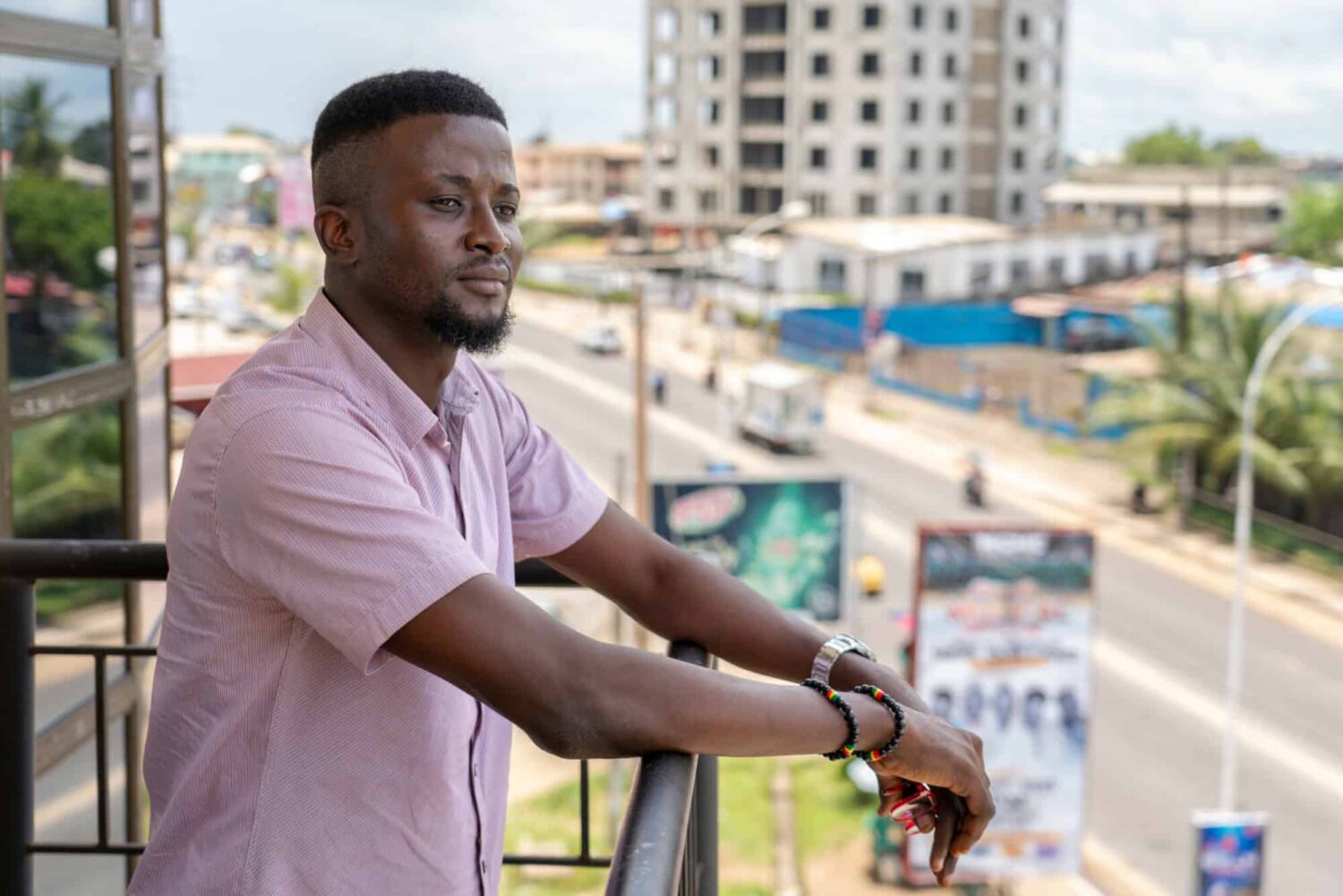 In the coming year another 1,000 fresh Styl graduates will emerge from the programme to Liberia's streets. The most successful will return as motivational speakers to inspire next year's recruits. These changed lives will benefit their loved ones, their families and broader Liberian society, explains Borh. "They will get incomes and homes, many will reunite with their families and become better fathers." 
Graduate and facilitator Anthony Kamara no longer hides from his family in shame. "My father and wife are proud of me, my brother and sisters are proud of me, and this year I enrolled at university to get my degree, and I am proud of myself too." 
A butterfly emerging from his chrysalis? Kamara laughs. "Yes! I am a butterfly."
Images: Carielle Doe (in Liberia) and Octavia Olds (in the US)

Developing mental wealth is a series produced by Positive News and funded by the European Journalism Centre, through the Solutions Journalism Accelerator. This fund is supported by the Bill & Melinda Gates Foundation
You're the solution that Positive News needs
Our small, dedicated team is passionate about building a better alternative to the negative news media. And there's never been a greater urgency to our mission.

But to invest in producing all the solutions journalism that the world is longing for, we need funding. And because we work in your interests – not those of a wealthy media mogul or corporate owner – we're asking readers like you to get behind our team, by making a regular contribution as a Positive News supporter.
Give once from just £1, or join 1,200+ others who contribute an average of £3 or more per month.

Join our community today, and together, we'll change the news for good.