The US approved landmark legislation to slash emissions, eco food labels moved a step closer, and smartphones were linked with improved memory, plus more positive news  
This week's Positive News roundup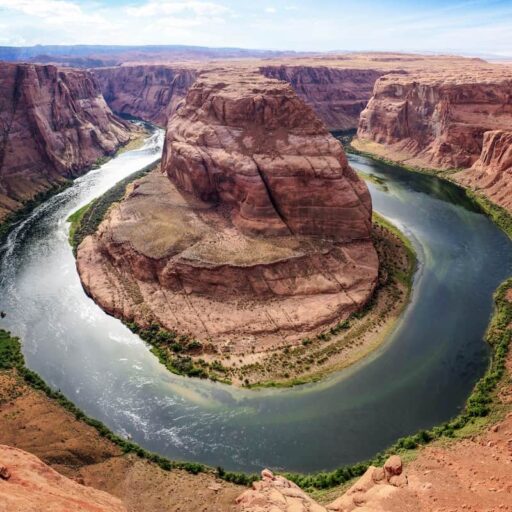 The US passed landmark climate legislation 
Efforts to wean the world's second largest emitter off fossil fuels took a significant step forward this week, with US Congress approving legislation that aimed at turbocharging the country's decarbonisation programme.
The Inflationary Reduction Act (IRA) will, among other things, offer financial incentives for people buying new and used electric cars, and heat pumps for homes. Tax credits will also be offered to electricity generators supplying green energy – a welcome boost for the country's burgeoning renewables sector.
Preliminary analysis suggests that the IRA could cut US emissions by up to 44 per cent this decade. "It makes big polluters pay more than they have in a generation," said Friends of the Earth. "It is an investment in renewables designed to support good paying jobs, domestic supply chains, and historically marginalised communities."
However, the legislation has also disappointed climate campaigners, who say it lacks ambition and gives a lifeline to "fossil fuel industry scams". Read the full Friends of the Earth analysis here.
Image: Gert Boers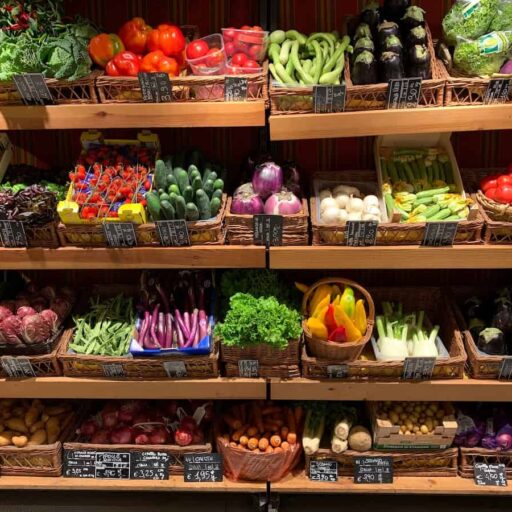 Eco food labelling took a step forward 
Scientists at the University of Oxford have assessed the environmental impact of 57,000 food items — a first step towards introducing eco labels on food.
Nutritional labels have been found to significantly increase the number of people making healthy choices, prompting calls for similar labels to be introduced to encourage greener diets.
Dr Michael Clark, who led the research, said: "By estimating the environmental impact of food and drink products in a standardised way we have taken a significant first step towards providing information that could enable informed decision-making."
A study by the Food Standards Agency suggests that more than half of people in the UK want to make more sustainable choices while shopping.
Image: Raul Gonzalez Escobar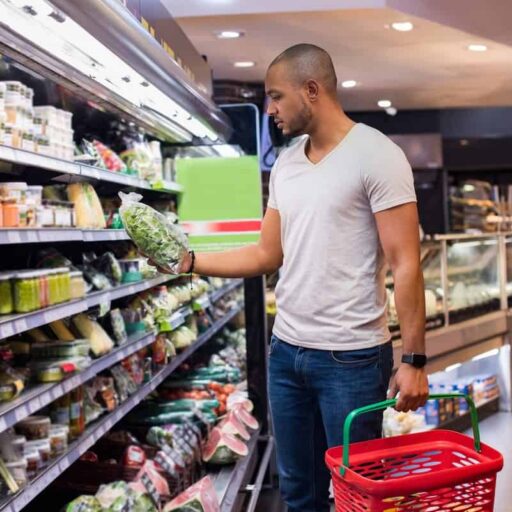 Sticking with food labels…
The UK supermarket Waitrose has become the latest retailer to remove 'use-by' dates from some food items in a bid to cut waste. Shoppers will instead be encouraged to use their own judgement.
British households throw away an estimated 6.7m tonnes of food each year, amounting to approximately 32 per cent of all purchased food items. Research suggests that 'use-by' dates encourage people to bin good food.
Morrisons and M&S have also announced plans to remove such labels from some produce. Here are other ways to reduce food waste.
Image: Ridofranz/iStock
Smartphones can improve memory, research found 
The idea that smartphones make us lazy and forgetful was challenged this week by University College London (UCL), which found the opposite may be true.
Neuroscientists have previously expressed concerns that the overuse of technology could result in the breakdown of cognitive abilities and cause "digital dementia".
However, UCL's study suggests that using a digital device as external memory not only helps people to remember the information saved into the device, but it also helps them to remember unsaved information too.
Image: Jenny Ueberberg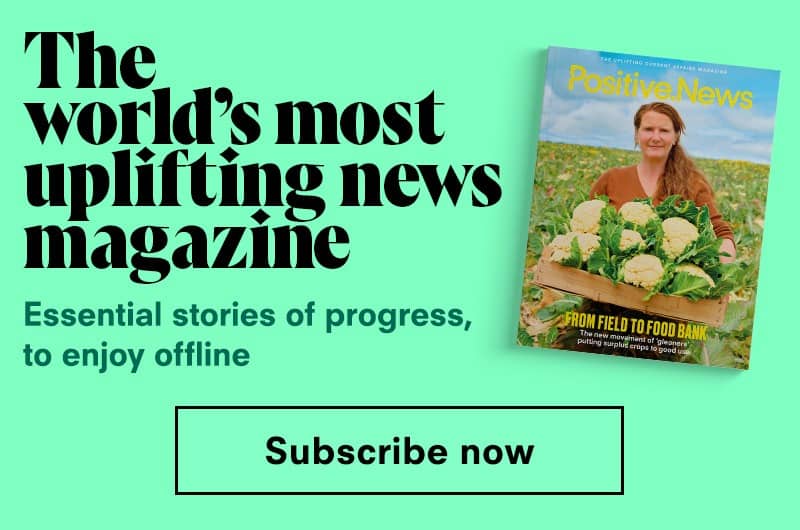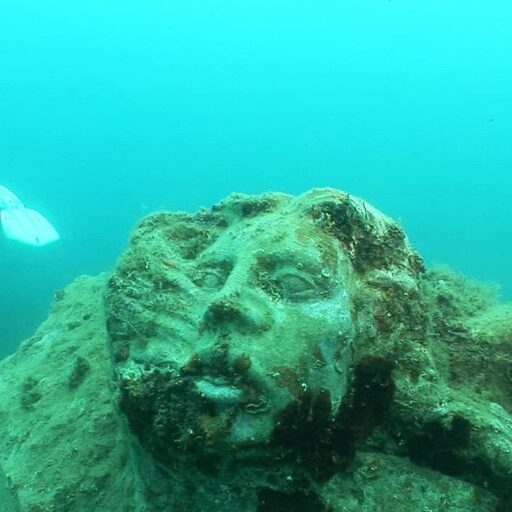 Marble artworks helped tackle illegal trawling 
This week, Positive News reported on the Italian community that's found a novel solution to illegal trawling: dropping marble sculptures onto the seabed.
The idea has taken off in Talamone, Tuscany, where illegal trawling has destroyed seagrass meadows, which soak up 15 times more carbon dioxide annually than the equivalent area of the Amazon rainforest.
There are now 39 sculptures on the seafloor at Talamone. The underwater museum has reportedly eliminated illegal trawling and helped the seagrass recover.
Read the full story here.
Image: Carlo Bonazza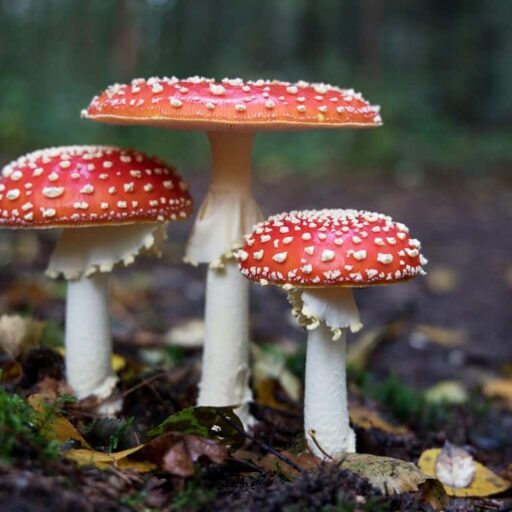 Nature's aromas boost wellbeing — study 
It's well documented that spending time in nature improves physical and mental health.
But a new study has sniffed out a new and potentially interesting line of research, examining whether nature's aromas – think pollen, the smell of rotting leaves – are linked to wellbeing.
The verdict? "Smells influence multiple human wellbeing domains, often via a strong link to memory," concluded the research, led by the University of Kent. Read the paper here.
Image: Hans Veth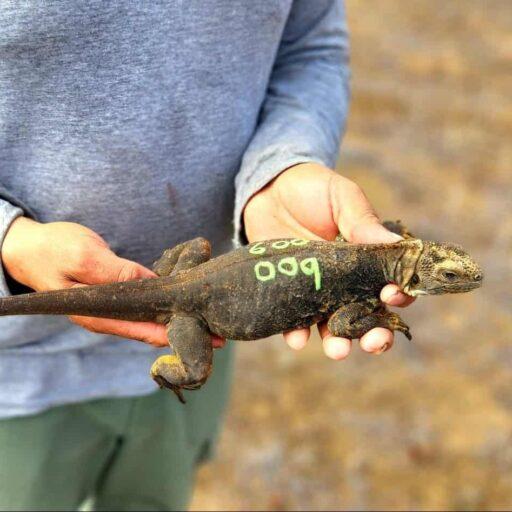 A 'lost' iguana returned to a Galapagos island
An iguana that was missing presumed locally extinct has bred on a Galapagos island for the first time in nearly 200 years.
The land iguana was last spotted on Santiago more than 187 years ago, leaving ecologists to conclude that the reptiles had gone locally extinct.
However, three years ago, the creatures were reintroduced to the island, and this week Galapagos Conservancy revealed that the new arrivals were breeding.
It comes weeks after a tortoise reintroduction programme was found to be helping save a type of cactus on Santa Fe, another Galapagos island. 
Image: Johannes Ramirez
Main image: Leonhard Niederwimmer
Help us continue to break the bad news bias
Positive News is helping more people than ever to get a balanced view of the world – one that supports their wellbeing and empowers them to make a difference towards a better future. And as our audience and impact grows, we're showing the rest of the media that good news matters.
But the UK's cost of living crisis is affecting our income, with fewer people able to commit to a magazine subscription – which has traditionally been our main source of funding. Plus, paper and printing costs keep rising.
We don't want to put a paywall on our website, because we believe everyone should have the chance to benefit from good news. But we won't be able to continue funding our online reporting without your help.
If you value what we do and can afford to, please consider making a one-off or regular contribution as a Positive News supporter. We need 1,000 readers to contribute just £3 per month to get us through this challenging time.

And remember, as a not-for-profit, we work only in service to you, and all funds go towards our journalism.