Efforts to boost bee numbers in Dutch cities appeared to yield results, a malaria vaccine showed promise and a UK supermarket started selling pre-loved clothes, plus more stories of progress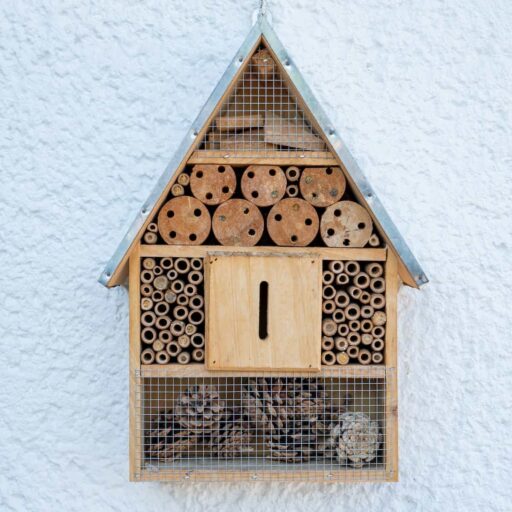 Bees buzzed back to Dutch cities
Small-scale conservation projects in Dutch cities are sowing the seeds for a bee recovery, according to a nationwide bee census. Some 11,000 volunteers took part in the annual survey, which appeared to show an increase in bee numbers in urban areas. By contrast, the Dutch countryside had become a "desert" for the imperilled pollinators, researchers warned.  
Recent years have seen the Netherlands subtly adapt its cities to make them more hospitable to pollinators. Bee hotels in parks and gardens, green roofs on bus stops, and wildflowers planted along grass verges are among the tactics deployed to address declines in bee numbers.
Koos Biesmeijer, head of Naturalis, a biodiversity charity behind the survey, said those efforts appear to be paying off. "We think numbers are increasing in cities and that's because of awareness among people," he told Positive News, adding that many urbanites had made efforts to attract bees. 
The Dutch bee census is now in its fourth year and Biesmeijer warned that it was too early to draw definitive conclusions. However, he said the initial results were encouraging. "If everybody does their bit, then you can really transform landscapes. If you put in habitats for them, bees can thrive."
Image: Mika Baumeister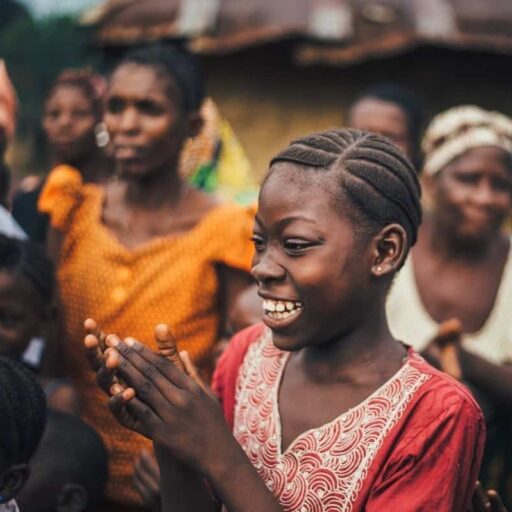 A malaria vaccine showed promise in trials
Scientists believe that they might have found an effective vaccine for malaria, a disease that kills more than 400,000 people annually, most of them children in sub-Saharan Africa.
The vaccine, developed by scientists at the Jenner Institute of Oxford University, showed up to 77 per cent efficacy in a phase two trial of 450 children in Burkina Faso over 12 months. The search for a malaria vaccine has been going on for more than a century. 
Lynsey Bilsland, from the charity Wellcome, which helped fund the research, said: "This is an extremely promising result showing high efficacy of a safe, low-cost, scalable vaccine designed to reach the huge numbers of children who are most at risk of the devastating impact of malaria. While further studies are required, this marks a significant and exciting step forward."
Image: Annie Spratt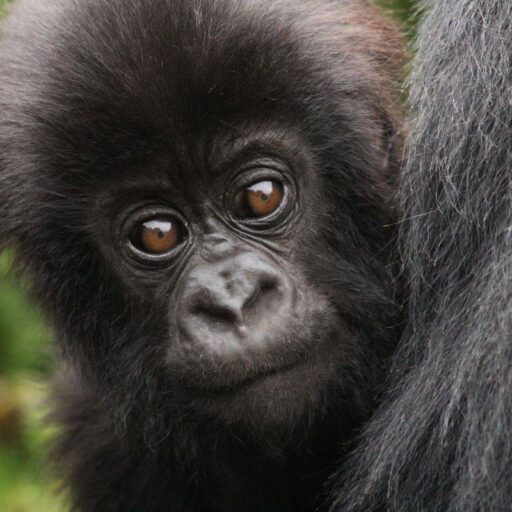 Conservation can help keep the peace – report
Conservation is an effective peacekeeping tool. That's the conclusion of a report by the International Union for the Conservation of Nature (IUCN), which found that armed conflicts are less likely to happen in protected places. 
The report examined the interplay between the environment and armed conflict. It found that in areas where there were fewer stresses on the land, the chances of unrest were lower.
Juha Siikamäki, IUCN's chief economist, said: "As environmental degradation and climate change intensify, it is becoming increasingly important to factor in the links between conflict and nature when formulating security, development and environmental policy."
While peace prevails in many conservation areas, the IUCN warned that some of the world's most endangered species, including the eastern gorilla (pictured), were at risk from conflict.
Image: Gavin Haines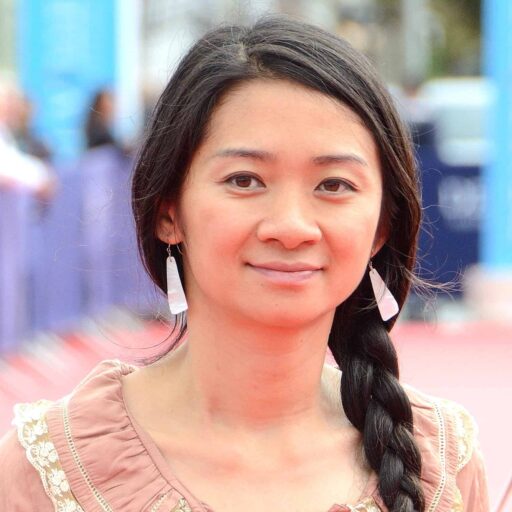 Oscars hailed as the 'most diverse ever'
Long lambasted for lacking diversity, the Academy Awards finally changed the narrative this week, with women, people of colour and older actors among those scooping gongs at the 2021 Oscars. 
Half of the acting awards went to people of colour (Youn Yuh-jung and Daniel Kaluuya); two of the five directing nominees were women (Chloé Zhao, pictured, and Emerald Fennell); and two were people of colour (Zhao and Lee Chang Isaac). Unusually, three of the acting winners were over 60: Anthony Hopkins (83), Frances McDormand (63) and Youn Yuh-jung (73).
Instead of prompting the hashtag #OscarsSoWhite to trend online, as it has previously, this year's Academy Awards were praised for being the 'most diverse ever'. It follows recent attempts to make the Oscars more inclusive. 
Image: Vegafi/Creative Commons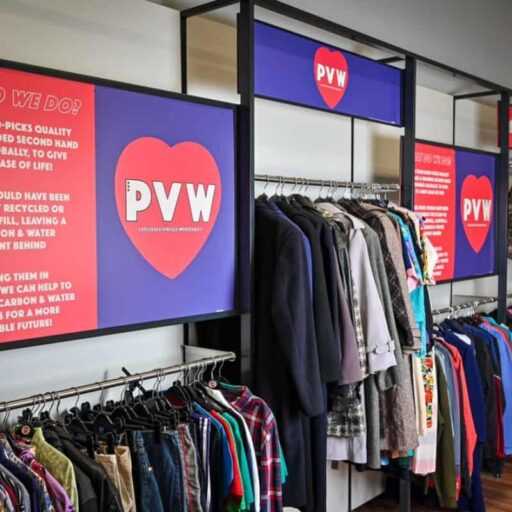 A UK supermarket embraced secondhand clothes
It might seem an unlikely place to pick up a vintage ensemble, but Asda has announced plans to sell pre-loved clothes at 50 of its UK stores. 
Increased demand for secondhand clobber, fuelled by a rising awareness about fashion's ecological footprint, prompted the decision, the retailer said.
Asda said the initiative, a partnership with Preloved Vintage Wholesale, would enable its customers to help "prevent thousands of tonnes of garments going to landfill each year".
Image: Asda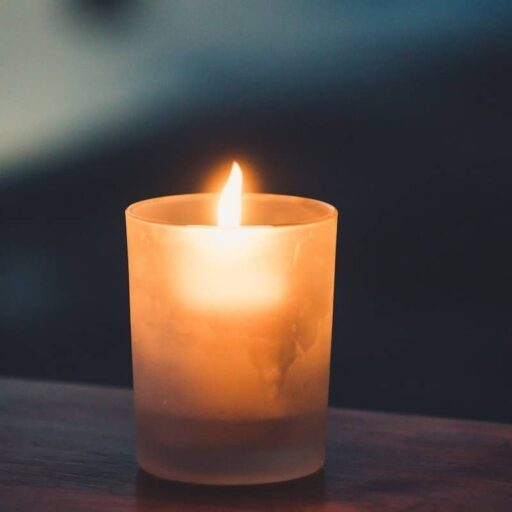 Channel 4 set a benchmark with pregnancy loss policy
The UK television network Channel 4 has launched a pioneering policy that aims to support employees through pregnancy loss. It is believed to be the first of its kind in the world. 
Under the policy, the broadcaster will offer two-week's leave on full pay to all staff, regardless of gender or sexuality, who experience pregnancy loss, including miscarriage, stillbirth and abortion. Flexible working and counselling will also be offered to those affected. 
The broadcaster published the policy to make it easier for other organisations to adopt. "We hope that by giving away this pioneering policy we're able to encourage other organisations to do the same," said Alex Mahon, Channel 4 CEO. 
Image: Paolo Nicolello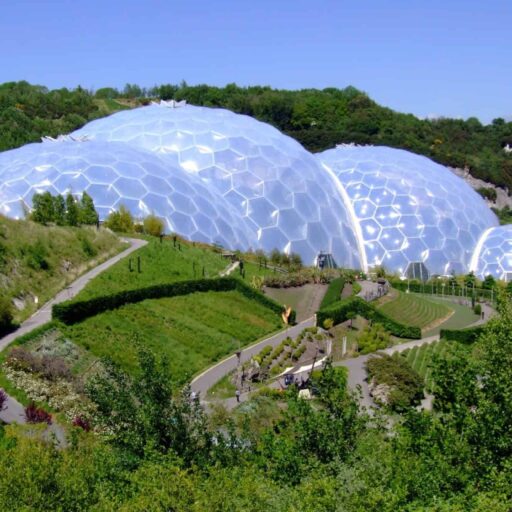 The Eden Project launched a geothermal scheme
The arrival of drilling rigs at the UK's Eden Project might not sound like a cause for celebration – industrial gear at a site promoting the natural world sounds incongruous to say the least. 
However, the machinery has been drafted in as part of a £17m geothermal energy project that could help the attraction become carbon negative by 2023. It is hoped the government-funded project will inspire confidence in a technology that experts predict could meet 20 per cent of the UK's electricity demand. 
The machines will get to work within days, drilling holes three miles below the Earth's surface. Cold water will then be pumped into them, warming over rocks and returning to the surface as steam, where it will drive turbines.
Eden Project co-founder Sir Tim Smit said: "Forget the official po-faced language about sustainability and our energy future, this is every romantic's dream. Jules Verne would be smiling, as would Brunel."
Image: Jon/Creative Commons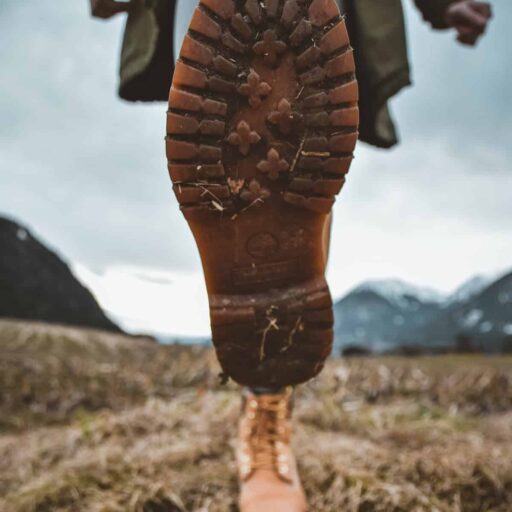 Brands launched a regenerative rubber project
The bootmaker Timberland has announced plans to create the world's first regenerative rubber supply system for the footwear industry. 
Working alongside sister brands Vans and The North Face, the scheme will be developed in Thailand, with Timberland hoping to pilot its first regenerative rubber footwear in 2023.
Unlike on conventional rubber plantations, regenerative rubber farms incorporate multiple tree species to mimic a natural forest ecosystem. This revitalises biodiversity and enhances ecosystem services such as soil health, water cycling and carbon sequestration.
Image: Stephan Seeber
Main image: Dominik Scythe