The entrepreneur and Dragons' Den star on finding joy in nature, leaving baggage behind, and knowing how to play to your strengths
Deborah Meaden is an entrepreneur who rose to fame as the first female investor on Dragons' Den. She was born in Somerset, raised by a single mother, and left school at 16 to start launching businesses, ranging from amusement arcades to holiday parks to textile mills. She lives in an ancient Somerset farmhouse with Paul, her partner of 40 years, and has five horses
My morning ritual is…
I get up at half past eight or nine o'clock – I'm a late riser. I have a cup of tea, and then whatever the weather I go outside barefoot into the garden. It's grounding, it reminds me what is important in life and it's a moment of stillness.
I feel optimistic about…
We've got huge issues on our plate; the climate emergency is probably the single biggest one. But what I always think is, 'we are literally miracles and when we put our minds to something, we can sort it'. So that gives me optimism.
I think we can do this.
If I wasn't an entrepreneur, I'd have liked to become…
A showjumper. When I was a child it was my dream, but I just didn't have the talent. It's as simple as that. It's a great lesson – you've got to play to your strengths.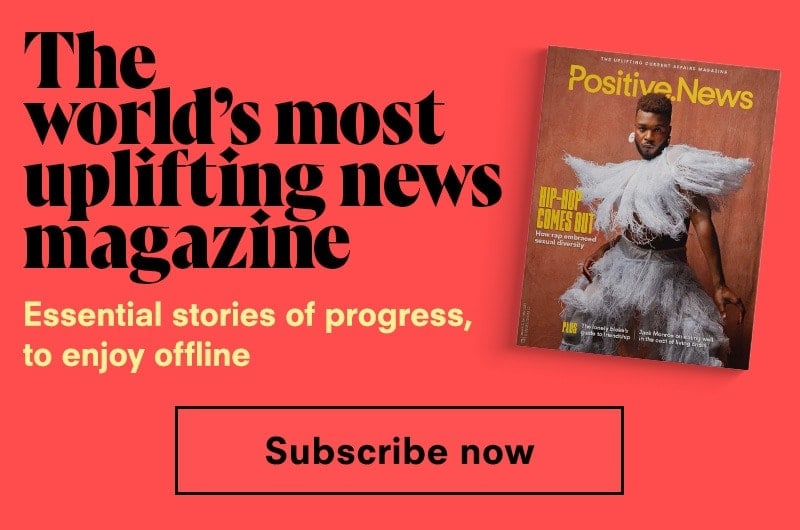 The habit that has served me best in life is…
I've always been forward-looking. I've never carried around baggage. If you ask me what's the worst business decision I've ever made, I wouldn't have a clue. You can't change what's happened, all you can do is change your behaviour going forward.
The habit I've successfully kicked is…
I've had some very bad habits, but I'll refer you to my previous answer – in my world, once they're gone, I forget about them and I'm momentarily perfect!
My sources of joy are…
Out riding on a summer evening, and looking across the landscape and thinking to myself, 'it does not get better than this'. That feeling – where you think your heart is going to burst. Of course I get joy in business, when I've got startups that have done really well, but it's a different joy. I get my real, deep personal joy from being in nature.
When things get tough I…
I have been fortunate enough to be able to find my way out of most dark situations. I know that's not true for everybody. But it gives me the confidence to think 'you know what? This is now, but I do know that this isn't forever'.
Every morning, whatever the weather, I go outside barefoot in the garden
The thing I've changed my mind about in life is…
I'm a pragmatist, I don't hold anything as absolute. The things that you thought were going to happen or the things that you believed, constantly change. I think it's a danger to stick a stake in the ground and say, 'that's it'.
What keeps me awake at night…
I'm not a worrier, because I deal with things if they start niggling me – I get this uncomfortable feeling across the back of my neck. I particularly don't like upsetting people. I'm very robust in my conversations and if I think I've left somebody with the wrong impression, that keeps me awake. So I ring people and say, 'just to be absolutely clear …'
So I deal with it, and I sleep very well.
My parents taught me…
From my mother I learned resilience. She was divorced, on her own with two children at the age of 21. She had a really tough time, and she just got on with it. My parents expected that I would work hard, be committed to whatever I did and build a good life for myself … and expectation can be a very empowering thing. I think their confidence in me underpinned my own self-confidence.
I get my real, deep personal joy from being in nature
I have this theory that…
Women have this reluctance to recognise when they've been really good at something, and it holds them back. People ask me why there's a disparity between men and women in business. And it's not about capability – it's this reluctance to claim it when they've done a good job. Generally men are quite happy to say, 'I was really good at that'.
I'd like to tell my younger self…
You can't learn from other people's advice – you have to make your own path. If I gave my younger self advice, it would stop me from making some of the mistakes that have led me to where I am today. So actually I would like to not give myself any advice whatsoever.
The Big Green Money Show podcast with Deborah Meaden is available now on BBC Sounds.
Main image: Charles Glover
Help us break the bad news bias
Positive News is helping more people than ever to get a balanced and uplifting view of the world. While doom and gloom dominates other news outlets, our solutions journalism exists to support your wellbeing and empower you to make a difference towards a better future. And as Positive News' audience and impact grows, we're showing the rest of the media that good news matters.

But our reporting has a cost and, as an independent, not-for-profit media organisation, we rely on the financial backing of our readers. If you value what we do and can afford to, please consider making a one-off or regular contribution as a Positive News supporter. From as little as £1 per month, you'll be directly funding the production and sharing of our stories – helping them to benefit many more people.

Join our community today, and together, we'll change the news for good.