The supermodel turned author shares her theories about red heads, notions of right and wrong, and what brings her joy
Lily Cole is a supermodel turned Cambridge graduate turned activist. She has launched several tech businesses, acted in and directed films and has just written a book about how to save the planet. She was born in Devon to a fisherman father and an artist mother who split when she was seven weeks old, was raised in London by her mother, and now lives with her husband – entrepreneur Kwame Ferreira – and their daughter, in Portugal
My morning ritual is…
My hypothetical morning ritual: 15 minutes' meditation, 15 minutes of yoga. My actual morning ritual: keep snoozing as long as possible then bound into the day.
I feel optimistic about…
Nature. It is remarkable and powerful and when left to its own devices, does miraculous things.
If I wasn't a writer/actor/model/filmmaker, I'd have liked to become…
A flower grower and florist. Maybe one day I will. My career has been quite varied. I started modelling so young and it didn't feel like it fit my broader personality, so maybe on some level I've always been rebelling against that label.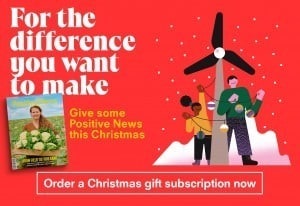 The habit that has served me best in life is…
Asking lots of questions. I think the more questions you ask, the wiser and more aware you are of how impossible it is to understand anything in all its complexity.
The habit I've successfully kicked is…
Doubting myself – not listening to my inner critic. I mean, I'm not going to lie. I don't think I've completely kicked it. But I've become better at trusting my intuition. And that feels really important, actually, as a way to navigate life.
My sources of joy are…
My daughter, friendships and family, nature, wild swimming, yoga, good music – I'm listening to a lot of world music like Madredeus, Yuma, Anouar Brahem and Ayub Ogada (see video below). And then serendipity – I absolutely love serendipity. I sometimes say it's my religion. It brings me great joy when I feel like I'm in a flow of serendipity and things are just falling into place.
When things get tough I…
Call a friend or my sister (who is my best friend). When things get really tough, I call my mum. I also find meditation and yoga and good food can help lift me out of funks.
The book I wish everyone would read…
I've just started reading All We Can Save by Ayana Elizabeth Johnson and Katharine K. Wilkinson, and I also love Jonathan Safran Foer's We Are the Weather, and Less is More by Jason Hickel. They're all in that same space of thinking constructively about making the changes that can enable us to thrive as a species on this planet.
The big thing I've changed my mind about in life is…
How much I understand. Over time, the more complex I've understood the world to be, the more I've loosened my ideas of 'right' and 'wrong'. The less opinionated I am, the more open I am to trying to understand different perspectives.
What keeps me awake at night…
Sometimes personal issues. Sometimes climate anxiety and global inequality.
My mum taught me…
To be sensitive to the suffering of others. She's herself disabled, and I think that's made her acutely attuned to other people's pain. She brought us up communicating about that quite a lot, and it has an impact.
I have this theory that…
We don't understand reality as much as the school books suggest. That the interaction between reality and consciousness is much more strange than we're led to believe. In a connected way – as a magical redhead – I have a theory that the bullying of redheads in the UK, which is normalised in a way it isn't in other cultures, might be connected to the historic wars against the Celts, and the treatment of redheaded women who were charged with being witches over the centuries.
I'd like to tell my younger self…
I was bullied quite a lot as a kid for being a redhead. I had a lot of self-doubt. So I would probably say: 'being a redhead is a wonderful thing. Being different is a strength. You are beautiful and you're going to have an amazing adventure of a life!'
Who Cares Wins: How to Protect the Planet You Love by Lily Cole is out now, published by Penguin. The Who Cares Wins podcast with Lily Cole is available now on Apple Podcast
Main image: Patricia Imbarus