When Kwesia X's cousin tried to marry for love, her uncle doused the family home in petrol and set it alight. In the aftermath of the crime, their family unravelled, as did Kwesia's own mental health. A chance encounter set her on a new path in life, via the Amazon rainforest
In the early hours of 17 April, 2013, Mohammed Inayat doused his Birmingham home in petrol and set it alight while his wife and three daughters slept inside.
"He was literally trying to kill everyone," says Inayat's niece, Kwesia X.
Inayat's wife Naika Inayat planned to fly to Dubai for their other daughter's wedding later that day. The young woman's first marriage, arranged by her Pakistani family, had ended in divorce. This time, she would marry for love. But her father felt the new relationship brought dishonour to his family.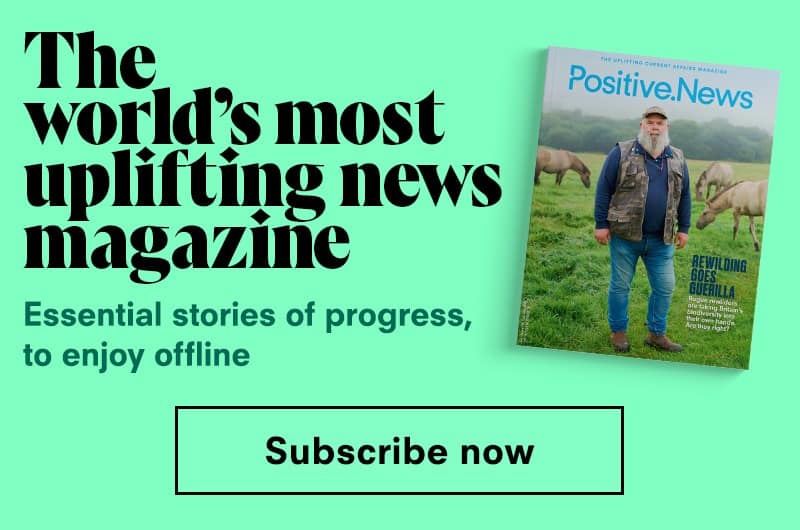 Naika would never make the flight. Rescue workers found her body in one of the bedrooms. Mohammed Inayat was eventually sentenced to 22 years in prison for her murder. His daughters survived the fire, but one was severely burned. Kwesia recalls applying healing cream to her cousin's scars, assuming the role of caretaker at age 14.
There are between 12 and 15 so-called 'honour killings' in the UK each year, committed by men against women seen to have brought shame to their family. "You hear these stories, but you never feel it could happen to you," Kwesia says.
Coming of age as a young black girl in estate housing in Deptford, in inner-city London, Kwesia was surrounded by poverty and crime. When her close friend was killed in a stabbing two years after her aunt died, years of repressed sadness surfaced as anger. Her relationships frayed. She became homeless. She attempted suicide. "My mental wellbeing hit a rock bottom kind of state."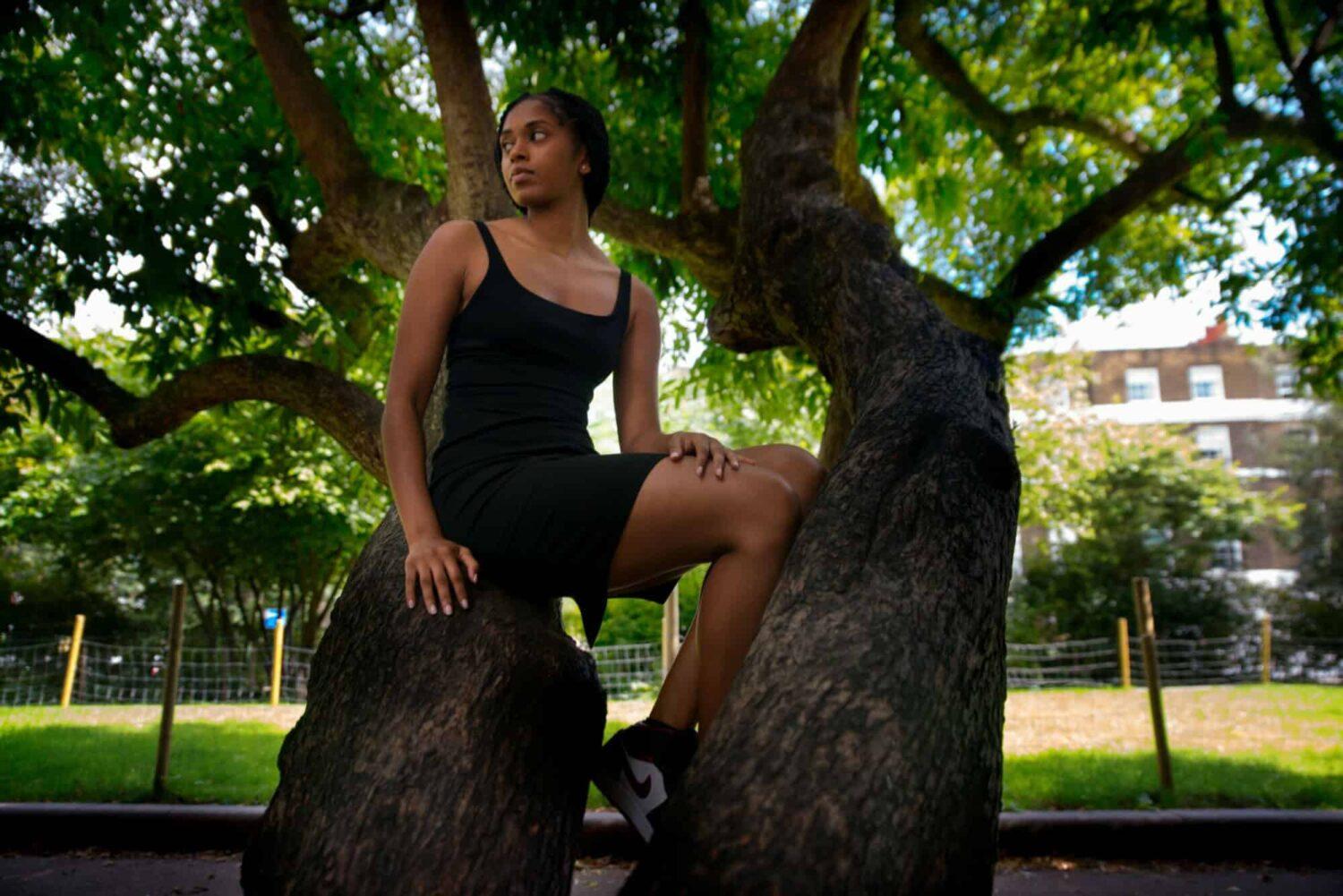 Then, a pivotal moment. Through a local community centre, Kwesia heard about an opportunity to travel to the Peruvian Amazon rainforest with the British Exploring Society, a youth charity. She didn't consider herself the outdoorsy type – growing up, she was only allowed in her mother's garden when the weather was warm, and felt nature was somehow separate from her – but she applied and was accepted.
Kwesia was transported from Deptford into the remote jungle where she spent three weeks with 60 strangers. One hot and humid day, she and a group of her fellow travellers were challenged with finding their way through the forest using only their navigational skills. They got lost.
Disorientated and hungry, the group's motivation dwindled. But Kwesia rallied. "We can do it," she told them. "It's not that far." Her peers followed her lead, and they soon found the way to their destination.
My life experiences enabled me to offer a different perspective to my peers
"That's when I started recognising the resilience in myself, the skills to motivate other people," Kwesia says. "My life experiences enabled me to offer a different perspective to my peers." By getting lost in the jungle, she started to find herself.
When Kwesia returned to London, she wanted to channel her newfound leadership skills to help her community. She began working with Black Minds Matter, a charity offering mental health services to black youth. And she was intent on connecting inner-city kids with the transformational powers of nature. "I realised the outdoor spaces didn't represent people like me," she says. Kwesia was invited to become an ambassador for the British Exploring Society and worked to obtain funding "to offer more opportunities to people from my type of background to go on expeditions", she explains.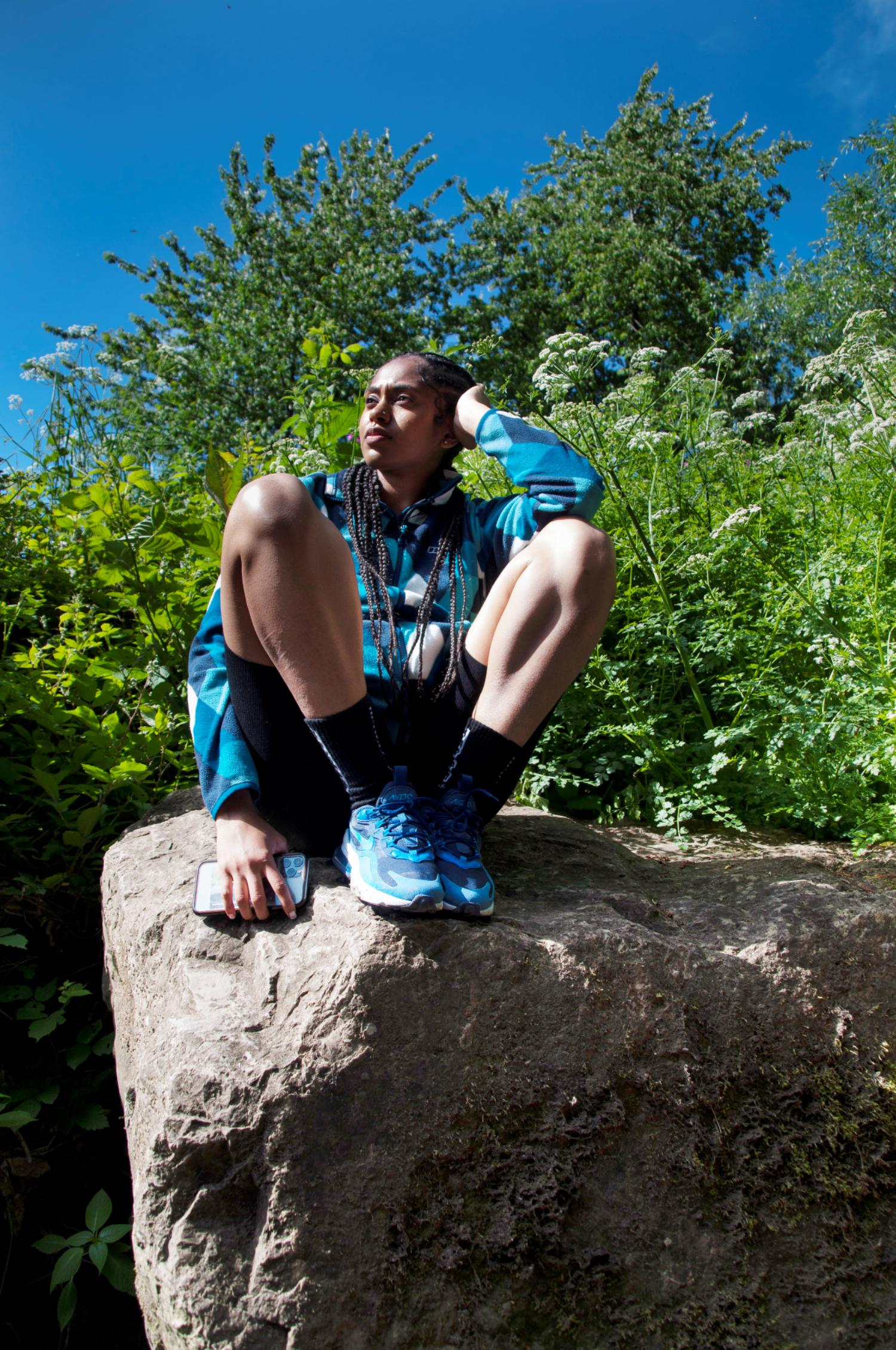 In 2020, she launched City Girl in Nature, an outreach programme and a YouTube show, now in its second series, that teaches inner-city youth about adventure opportunities on their doorstep. Viewers learn about urban green spaces, growing food, identifying plants, and the benefits of outdoor meditation. "You don't have to be from a certain background or look a certain way to do these things," she says.
Her latest obsession is birding. She recently began hosting Get Birding, a popular podcast about birdwatching. "My connection with nature has enabled me to see that I am nature," she says. "It enabled me to heal."
Kwesia's grief never goes away, but "a lot of good has happened since," she says. Her cousin who was burned in the fire graduated from university. And Kwesia recently gave birth to a son. "My cousin met my son and was saying how happy my auntie would have been to have met him and see how far I've come."
In the UK, the charity Mind's infoline is on 0300 123 3393. Help is also available from Samaritans by calling 116 123, or you can email and write to their experts. More information is at samaritans.org
Images: Mysterex
You're the solution that Positive News needs
Our small, dedicated team is passionate about building a better alternative to the negative news media. And there's never been a greater urgency to our mission.

But to invest in producing all the solutions journalism that the world is longing for, we need funding. And because we work in your interests – not those of a wealthy media mogul or corporate owner – we're asking readers like you to get behind our team, by making a regular contribution as a Positive News supporter.
Give once from just £1, or join 1,200+ others who contribute an average of £3 or more per month.

Join our community today, and together, we'll change the news for good.