Marking the anniversary of a loved one's death is an important ritual for many families. But these events don't need to be only sorrowful. Two women share how they channel joy and meaning to celebrate someone they have lost
Reggae tunes, spicy Jamaican food and incense
Vincent Lloyd Robinson was a big character and a well-loved man. "People still talk about him now," almost 14 years after he passed away from lung cancer, says his daughter Tamika Martin, who was 27 when he died. 
Every year, on the anniversary of her dad's death, Martin holds a day to celebrate his memory.
"I play his favourite reggae songs and light incense sticks around the house," she says. "We usually have a family dinner: me and my kids. It's always Caribbean cuisine, as he was a Jamaican man who loved his traditional dish: rice, peas and curry." 
For Martin, it keeps her father's memory alive. "It makes me feel good to put him on a pedestal; it's like I'm paying homage to him by doing the things he loved and it's a celebration of life."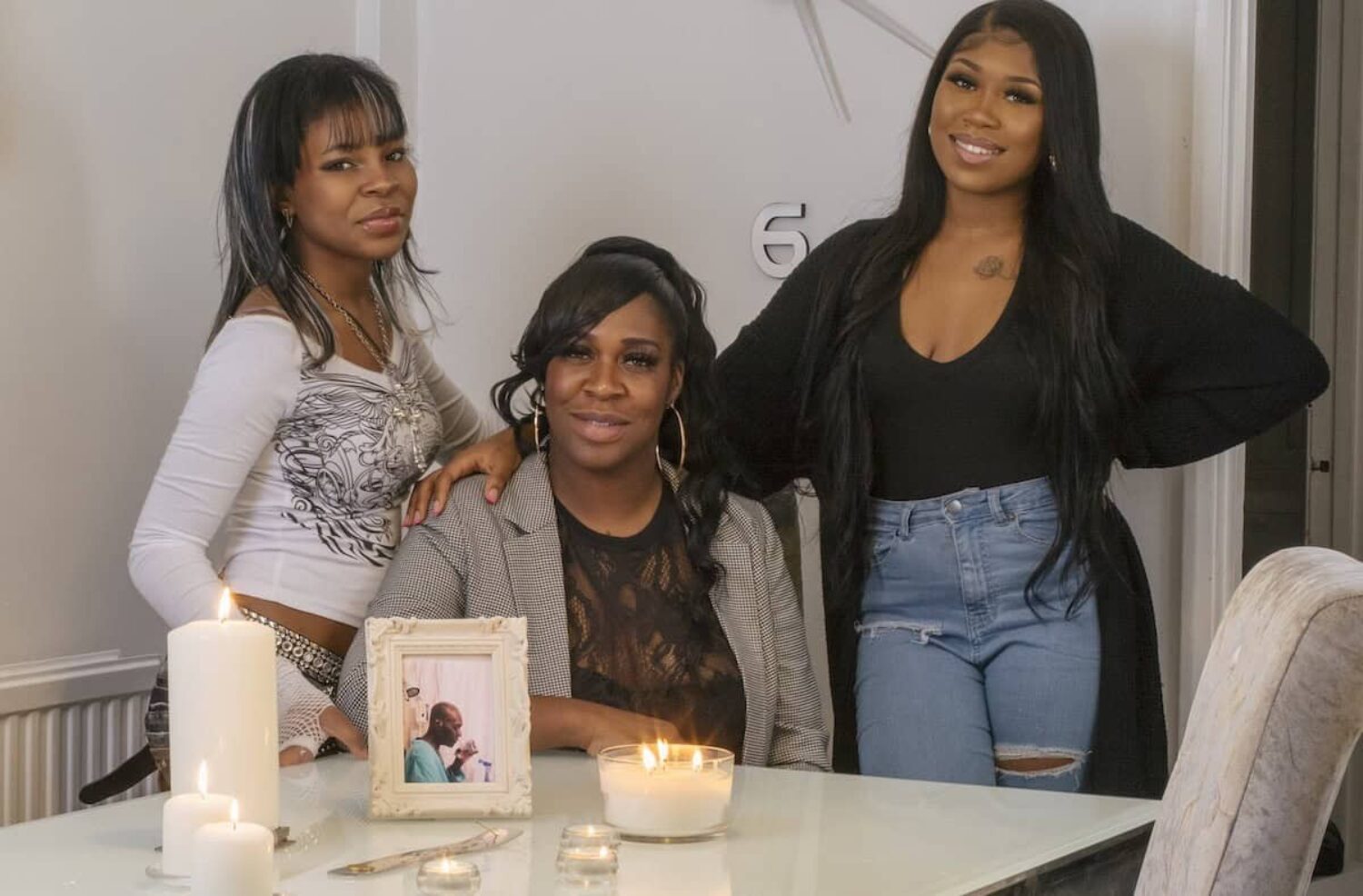 Robinson, who came to England in his late teens, was a pioneer of the shebeens in Nottingham, underground blues parties that celebrated black culture from the 1950s to the 1980s, a time when racism was rampant in UK society. 
At these hidden house parties, Martin's father would often be "suited and booted" in a tuxedo and shiny, polished shoes, tearing up the dancefloor. "He was a very well-dressed man," Martin recalls. "My dad used to think he was James Brown; he'd swirl and spin around. He used to say no one could dance better than him." 
On the anniversary of his death, Martin plays the reggae song Groovy Little Thing by Beres Hammond. "My dad used to dance to it – it always gets to me, that song," she says. But instead of wallowing in sadness, she dances along in joy. 
My dad used to think he was James Brown. He used to say no one could dance better than him
When he wasn't busy being the life and soul of the party, Robinson loved gardening and painting and decorating. Martin, a mother of four herself, remembers her father burning incense every day when she was a child. "When he got up in the morning, he'd put the kettle on for a cup of tea, light incense and stick it in his plants. He'd say it wards the bad spirits away and gives energy." 
Robinson loved his food piping hot and very spicy. "I remember him eating and looking under pressure," his daughter recalls with a smile. "He'd have his napkin there wiping off his sweat, and I'd wonder why he did it to himself." 
Martin and her family now have spicy food on her father's anniversary. "My kids love it," she says. Robinson was kind, and full of humour and banter. "He had a big heart and a vibe that is hard to come by these days," Martin says. "He will forever be missed, but not forgotten." 
A day spent hiking in the Welsh mountains
Jane Hart also misses her father, Peter Dunster, who passed away in 2010 from a rare blood cancer. She honours his memory by doing what he loved. "My dad was a kind, honest and very hard-working man," Hart says. "Family was extremely important to him."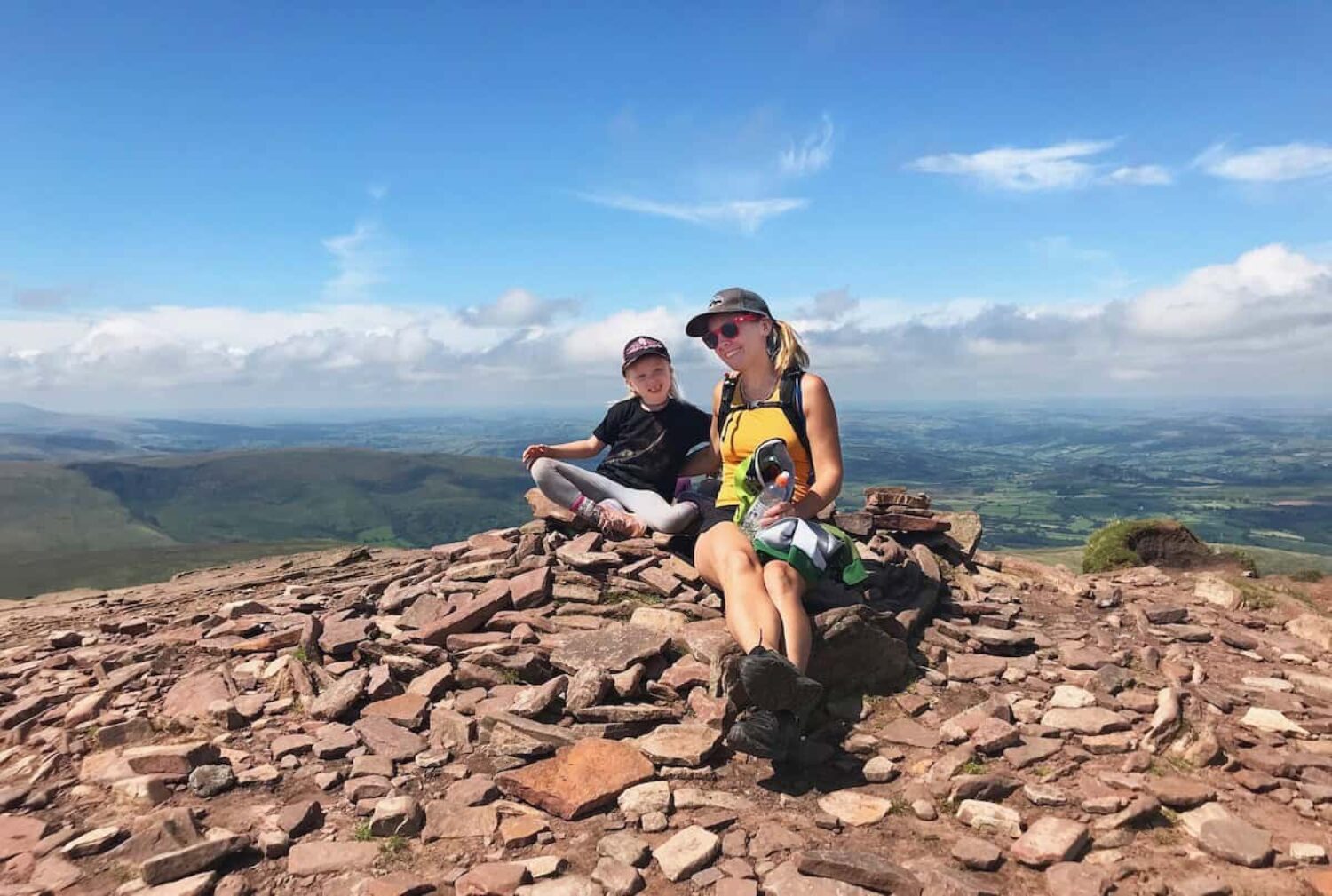 Dunster had a farming background but worked in a stressful sales management job. His happy place was outdoors, his daughter says. He liked gardening, painting fences, climbing mountains, playing golf or sleeping outside in the deckchair. Every year he would go hiking in the Welsh mountains with his friends and brother. "He loved being in the mountains and sitting around the campfire at night," Hart says. 
Jane and her family honour his memory in August – the month he was born and when he died – by going hiking. "We did a really special trip back to the Brecon Beacons in summer 2019 with my eldest brother and my children," she says. "We stayed at the same farm that Dad went to, and my brother showed us the exact route they used to take. My dad would have been so happy to see us all there together." 
I get a strong sense that Dad is with me in the mountains. It's really comforting, makes me feel mentally stronger
Hart feels closest to her father when she's in nature: "I just get a strong sense that Dad is with me in the mountains or in wide open spaces. It's really comforting, and makes me feel mentally stronger." 
Her children now also love hiking, so Hart feels she's passed on her father's legacy. It's what he would have wanted, she feels: "There's nothing my dad hated more than people moping around graves when someone had gone. He always said you have to do right by people when they're here, not have regrets later." 
The day of the hike is a special, emotional day for the whole family. "Whenever I see planes leave a trail in a cross shape, I say it's a kiss from grandad Peter in the sky," Hart says. "On the day we went to Brecon for him, the sky was full of kisses."
Main image: David Severn