An eco burial startup wants to use death to breathe new life into degraded ecosystems, helping the departed leave 'a positive legacy'
What lies beyond the grave? Will Brown doesn't profess to being any wiser than the rest of us, but his burial startup promises one thing about death: that it will breed new life.
The concept is simple. People invest in their own one-acre burial plot through Brown's nascent Return to Nature enterprise, which uses the money to plant upwards of 500 native trees on it.
With any luck, it will be many years before plot purchasers have to be laid to rest. By this time their site will host a native woodland that will continue to flourish long after their death, linking with neighbouring plots to form a forest.
"I'm a huge believer in long-term thinking," said Brown. "I believe the only way that we're going to get out of this mess [the climate and biodiversity crises] is if we start integrating long- term thinking into our everyday actions."
In this case, long-term is 200 years after your death, which is the timescale that Brown encourages would-be clients to think in.
However, Return to Nature is not just about restoring broken landscapes. Brown also wants to support bereaved people, by ensuring that their loved ones leave a positive legacy.
"Losing someone can be a horrendous experience," he said. "We're never going to make it good, but we can make it potentially less bad."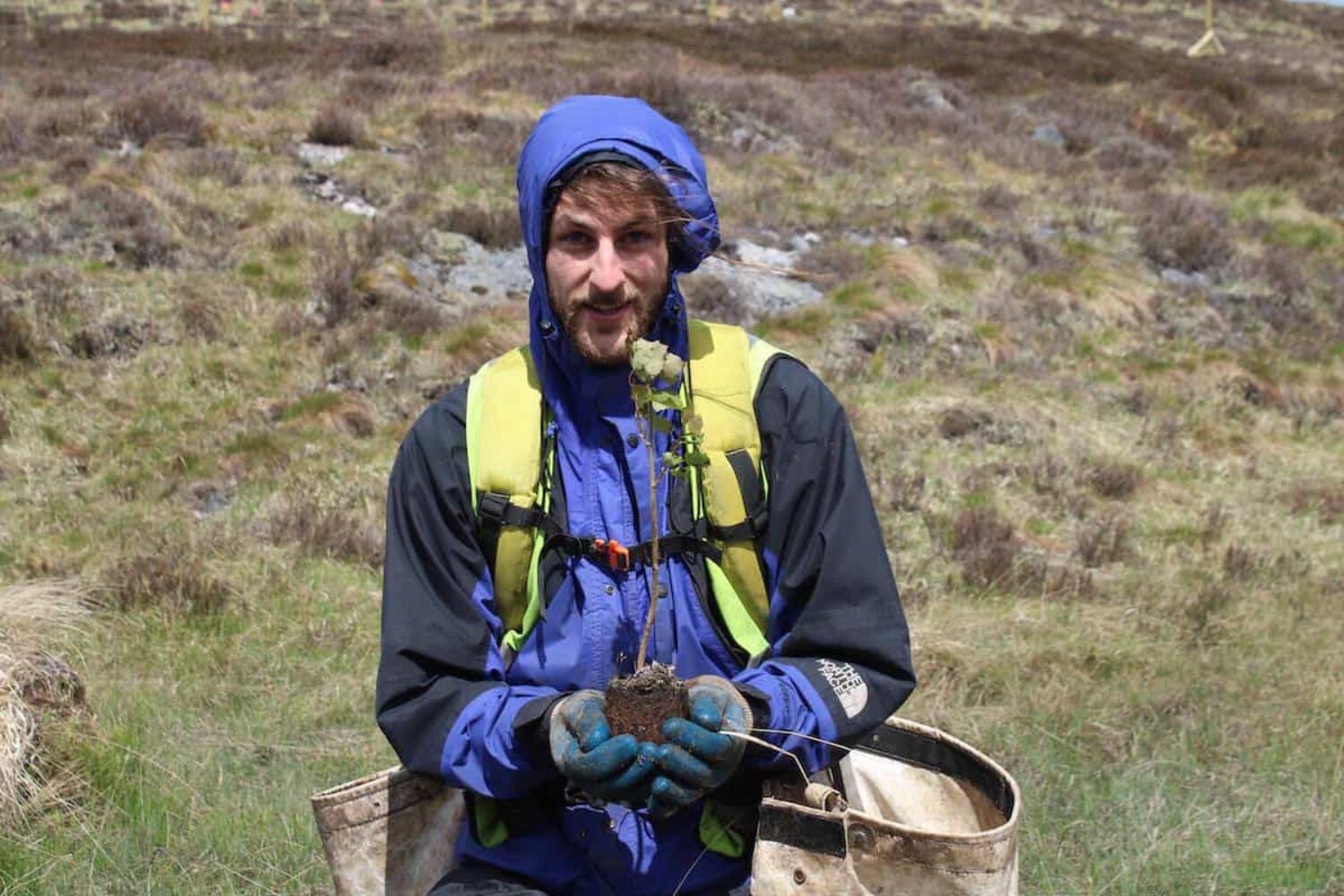 There was no eureka moment behind Return to Nature, but Brown believes the seed of his idea may have been sown at a funeral he attended some years ago.
"It was in this dour, draughty church," he recalled. "It didn't quite match her personality – she was really outgoing and optimistic. It was jarring."
A subsequent job at an innovation agency, which put Brown in touch with social entrepreneurs who were shaking up staid industries, inspired him to 'think disruptively'.
However, it wasn't until he went walking through a degraded Scottish landscape in 2018 that the ideas came together in Brown's mind.
There's something special in being able to say 'that woodland is here because of that person'
The startup is yet to officially launch, but Brown hopes it will this year, Covid-dependent. He said the number of people who have registered an interest in rewilding burials has been "beyond expectations", but declined to give a precise figure.
The location of the burial plots has also yet to be confirmed, but Brown is in talks with landowners across Scotland. He aims to crowdfund the purchase of the land, and plots will cost around £2,500 each – "slightly more expensive than a woodland burial".
Rewilding, Brown believes, is a fine legacy to leave. "There's something special in being able to say 'that woodland is here because of that person'," he said.
Main image: Gabriel Mccallin