Vertical farms are the new agricultural frontier, with new schemes springing up across the country. At the launch of a 10,000 sq ft plant factory in Berkshire, Martin Wright digs into the hope behind the hype
It's a mild autumn morning and I'm in a farmyard in Berkshire. But it's not like any I've been in before. On one side, a pop-up marquee, hosting a moderately glitzy launch of a brand new agricultural innovation. To see it in action, we cross to the other side of the yard, into a vast new windowless building, more warehouse than barn, and enter a brave new world.
White walls, spotlessly clean floors, bright lights and rows and rows of hardboard and metal frames, out of which spring tiny pots of plants – spinach, basil, all manner of leafy greens, herbs and spices. Those splashes of greenery aside, it looks more like a tech hub than a farm – an image enhanced by the white lab coats of its operators. There's quite a sci-fi feel to it all, as though we'd just beamed up into the Starship Enterprise. Not a scrap of soil in sight, not a beam of natural light.
It's farming, Jim, but not as we know it…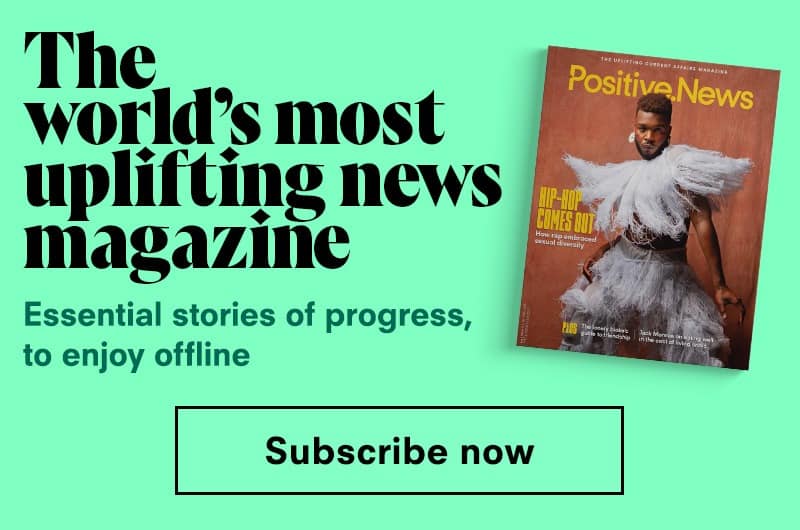 This is the GrowFrame method, developed by the Innovation Agritech Group (IAG), and it's the latest in a series of inventions designed to grow food in closely controlled artificial environments, 24/7, 365 days a year.
It might seem an unnatural, even dystopian vision, but as IAG's founder, tech entrepreneur Jaz Singh was keen to point out, it comes with a host of environmental advantages: the system uses 98 per cent less water; neither weeds nor bugs can get into the sealed unit, so there's no need for pesticides or herbicides; production can't be derailed by drought or floods; and you can carry on harvesting all year round.
It's no dream solution: input costs are high – all that computer-controlled precision lighting, watering and micro-application of fertilisers doesn't come cheap. Renewable electricity can help, but an IAG technician told me that even if they covered the roof in solar panels, it would only provide 25 per cent of their needs. One mildly sceptical attendee at the launch, who supplies supermarkets with fresh herbs, suggested that its produce might struggle to compete on costs with imports from Africa and elsewhere.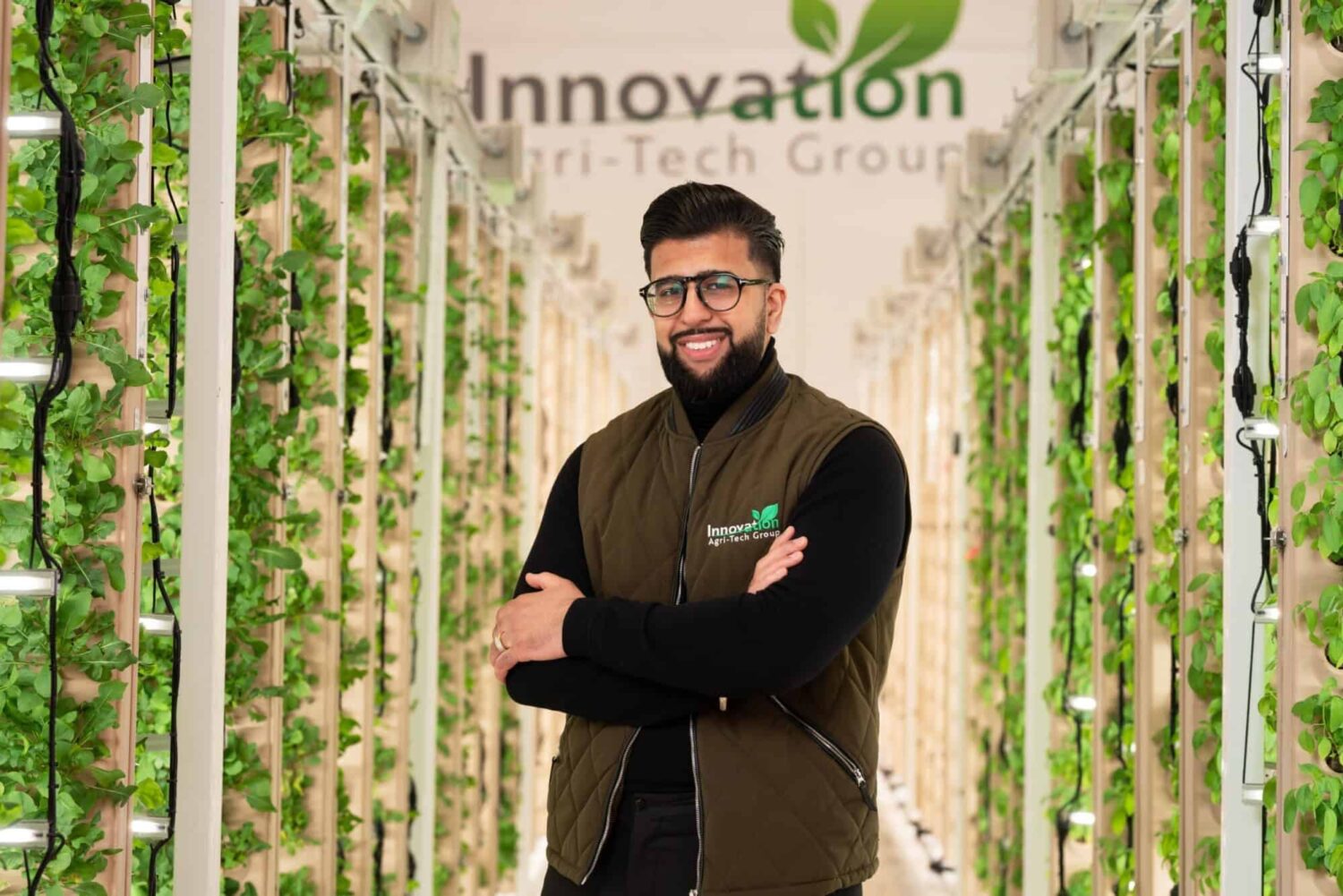 But these are still early days, and as such innovations take off, economies of scale should bring costs down. And with food security a mounting concern, it's no wonder systems like this are attracting growing attention – and investment. A flurry of such 'vertical farm' startups is under way, and there's bullish talk as to what they might provide. A recent report by the Tony Blair Institute for Global Change suggested they could help cities meet 30 per cent of their food needs through local production.
Other innovations, too, are sparking interest. Some are pinning their hopes on intensive algae farms: a new study by Cornell University suggests that onshore seawater-fed aquaculture systems could provide enough highly nutritious microalgae to meet virtually all our human food needs, with minimal planetary impact. Others highlight the potential of renewably powered bacterial cultures producing proteins, vitamins and carbs. In his new book, Regenesis, George Monbiot suggests these could match the protein supplied by traditional farming while using 1,700 times less land.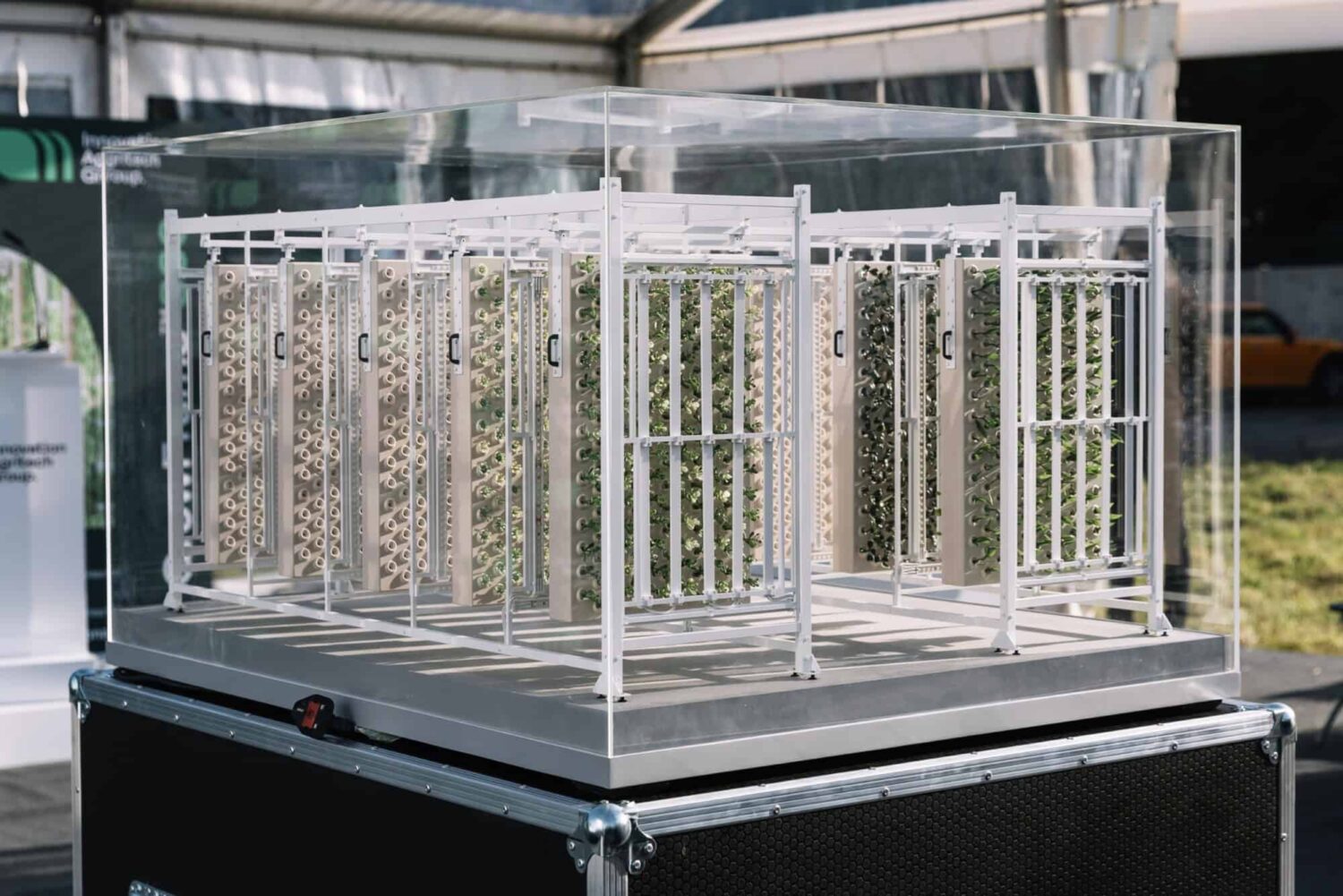 It needn't be all or nothing, of course. Back in the futuristic farmyard, IAG's Jaz Singh insists there will always be a role for conventional agriculture. But innovations like GrowFrame can complement it – for example, by producing food in desert environments where water is at a premium. No surprise, perhaps, that potential buyers from Kuwait were among those checking out IAG's tech at the launch. Or that InFarm, another player in this space, has attracted millions of dollars' worth of funding from the Qatar Investment Authority.
Singh makes the case for a humanitarian role, too, suggesting that modular growing units could be built at speed in refugee camps, providing urgently needed fresh produce and medicinal plants. And closer to home, they could be designed into new housing developments, providing fresh veg, herbs and spices with virtually no food miles.
One way or another, as the world's population heads towards 10 billion, we have to get smarter at producing the food we need to survive. As agriculture consultant David Farley comments: "No one's creating any more farmland – other than through deforestation. Things have to change." They do indeed. And, in fits and starts, they are.
Martin Wright is a director of Positive News.
Main image: Stuart Bailey Photography