With flight prices soaring, airlines having to meet emissions targets and travellers demanding more sustainable options, the way we explore the world is changing. What does the green future of travel look like?
You don't hear of many people visiting Opatija in Croatia. But this summer, Cat Jones will head to the little-known Adriatic resort once favoured by the Austro-Hungarian glitterati, instead of following the herd to well-established destinations like Split or Dubrovnik. 
As the founder of flight-free travel company Byway, Jones leads by example. Her 22-day jaunt from London to Croatia won't feature any flights and will only include destinations not experiencing overtourism.
"We're spending the vast majority of our time in Slovenia and Croatia, where there are lots of places that aren't overwhelmed by tourists," explains Jones.
Set up in 2020, Byway aims to tap into a shift for slower, more sustainable travel by utilising trains, ferries and buses. It's a growing trend: more than 60 per cent of travellers say they want to reduce their travel footprint, while more than 16,500 people have pledged to not fly for a year since 2020 through Flight Free UK.
Here are six other emerging trends likely to change the way we travel.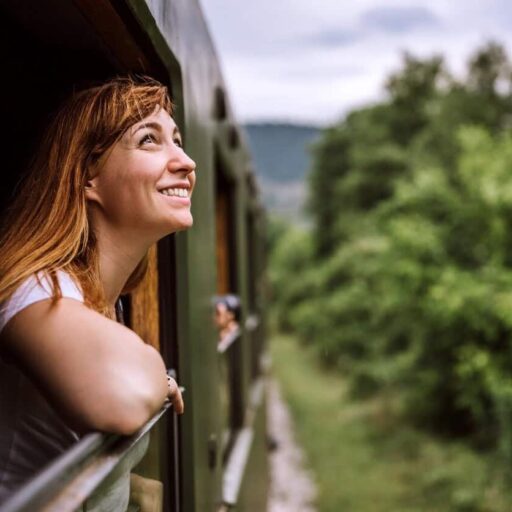 1. Fewer flights, more expensive air tickets
Flying is responsible for around 2.5 per cent of global CO2 emissions, and rising. To reduce its impact, France has banned domestic flights where the same trip can be done in less than two-and-a-half hours by train. Austria has passed similar legislation. It's a start, but so far these policies impact a vanishingly small number of flights.
"There's a lot that needs to be done to build pathways to zero," says Dan Rutherford, programme director for the International Council on Clean Transportation (ICCT), whose own research focuses on improving the efficiency of planes. 
That and other forms of demand reduction, such as carbon pricing, a frequent flyer levy and the rollout of biofuels, could reduce aviation's footprint by 85 per cent by 2050, according to the ICCT. "We're going to require all of the above," says Rutherford.
Meanwhile, Jones advises people to experiment with not flying, rather than imposing an outright flight ban on themselves. "Something you'll never hear us say at Byway is 'never ever get on the plane again'… try taking a year off flying and see what that does for your approach to travel."
Image: Pekic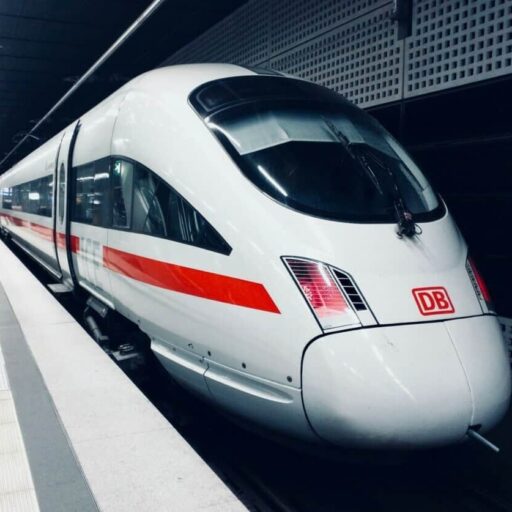 2. Free (or cheap) public transport
One emerging trend in Europe is cheap or free public transport. In 2022, Germany trialled the Deutschlandticket scheme. It gave passengers unlimited travel on buses, trams and regional trains for €9 (£7.80) a month.
More than 52m Deutschlandticket tickets were sold during the trial, with people who usually shun public transport buying a fifth of them. It returned this year at €49 (£42.40) per month.
"The rail system in Europe is incredibly accessible, with quick, comfortable and affordable trains," says sustainable travel writer Holly Tuppen, author of Sustainable Travel: The Essential Guide to Positive Impact Adventures. "We need that in the UK."
Rail travel is also the least carbon-intensive type of motorised transport. A train from London to Paris emits 91 per cent less CO2 than flying.
"Coach travel is also great for reducing carbon emissions," adds Tuppen, "and can be much more affordable than trains."
Luxembourg was the first country to offer free public transport for all in 2020, followed by Malta, and scores of other destinations now offer discounted or free public transport.
"We're now in a transition phase – parts of the travel industry genuinely committed to sustainability are looking for ways to make it easier and more compelling for travellers to make better choices," says Tuppen.
Image: Daniel Abadia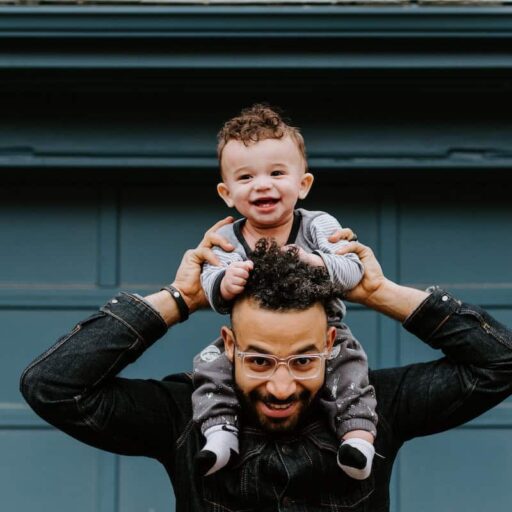 3. Work incentives 
Employers are getting in on the act as well by signing up for movements such as Climate Perks, which gives employees more holiday if they travel by train.
"We do this a lot as a family," says Tuppen. "My partner and I take it in turns to work while the other looks after the kids. This can reduce our carbon emissions by up to 90 per cent when travelling to Italy or the south of France."
The Climate Change Committee, Friends of the Earth and Keep Britain Tidy are all members. Ethical insurance provider Naturesave uses the scheme, too.
"Every year various members of staff take advantage of the benefit," says Naturesave founder Matthew Criddle. "It's great to hear conversations about train trips across Europe from them when they return."
Image: Kelly Sikkema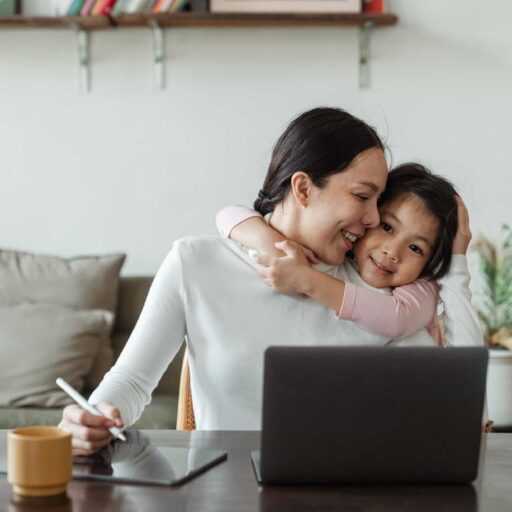 4. Remote working and 'workations'
Another major change is the rise of remote working. As of May 2023, 39 per cent of UK workers said they regularly work from home, with many taking 'workations' (working while away on holiday). Cat Jones is one.
"If there's a long weekend, I'll often take the children (and sometimes my husband!) on a nice little beach holiday," says Jones. "I'll do some work on the train and I'll do some work on the beach and the kids will have three days at the beach by train."
Close to 60 countries have embraced the idea of working from anywhere through 'digital nomad' visas. These allow people to work remotely from dozens of countries, enabling them to embrace slower travel and really get to know a destination.
Image: Ketut Subiyanto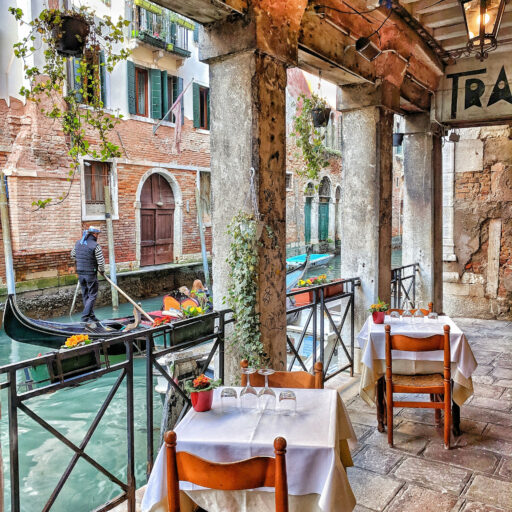 5. Escaping the crowds
Tour operators are trying to combat overtourism, too. Companies like Original Travel now sell trips to lesser-visited areas in France, Spain, Italy and Greece.
"We've made it our mission to tackle the scourge of overtourism, where too many tourists descend on too few destinations, in the process risking what made these precious places so special in the first place," says co-founder Tom Barber.
Meanwhile, the majority of trips booked through Byway are in areas that aren't hotspots. Between August 2022 and March 2023, 87 per cent of nights booked, excluding the first night, were in non-hotspot areas. 
Image: Igor Oliyarnik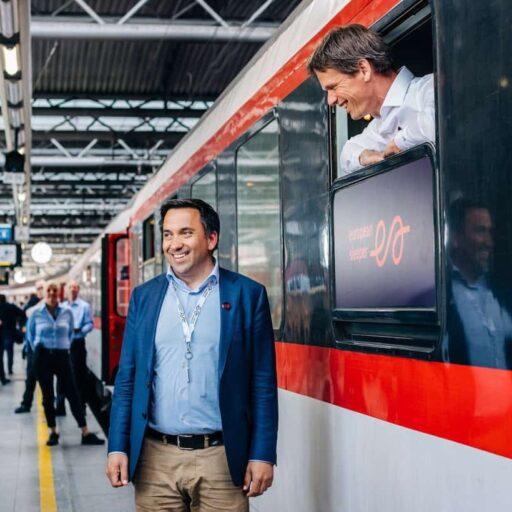 6. Night trains
Europe's night train revival is a travel trend that's in full swing. A host of new nocturnal routes have launched lately, including a Brussels to Berlin sleeper.  
"With the advance of the sleeper train, you can save on a night at a hotel and actually travel a very long way past changing landscapes, awaking to breakfast in the Alps, for example" says Jones.
Image: European Sleeper
Three tips to travel lightly
1. Stay local
Holidays closer to home tend to have a lower impact. Choose train or coach travel to get to a destination and then walk or cycle once you're there. 
2. Book sustainable accommodation
Hotels add to your carbon footprint when travelling. Aim to book more sustainable accommodation through websites like Byway, Ecobnb and Fairbnb.
3. Support local, independent businesses
Studies show that up to 70 per cent of all tourist money ends up leaving the country and in the pockets of multinationals. Spend at local, independent businesses.
Main image: Zbynek Pospisil