Despite encouraging sales of electric vehicles, the UK's charging infrastructure is nowhere near where it needs to be by 2030. So who will build – and fund – the revolution?
In 2019, Andy Burnham made a pledge to Mancunians. Within 20 years, the city that he presided over as mayor would be carbon neutral. Renewable energy would power homes and businesses, 3m trees would be planted, and by 2035, citizens would drive 100 per cent emissions- free vehicles through Manchester's walking and cycle-friendly avenues.
Wonderful. But with electric vehicle (EV) adoption currently low and many residents lacking access to off-street parking, the realisation of this pure-aired transport utopia will be incremental. Until then, a number of hurdles will need to be overcome, and not just in Manchester. These include 'range anxiety' among the public, the high cost of EVs, and perhaps most fundamentally, where they will be charged.
"The actual demand for infrastructure today is still very limited because the number of EV drivers [in Greater Manchester] is still in the thousands," says Asif Ghafoor, CEO and co-founder of green infrastructure company Iduna. But, if Burnham's plan goes ahead, and with the national 2030 ban on petrol and diesel cars on the horizon as well, this number should steadily rise. Like many aspects of the green transition, the conundrum of where to charge EVs versus how many EVs need charging, has a distinct chicken and egg feel to it.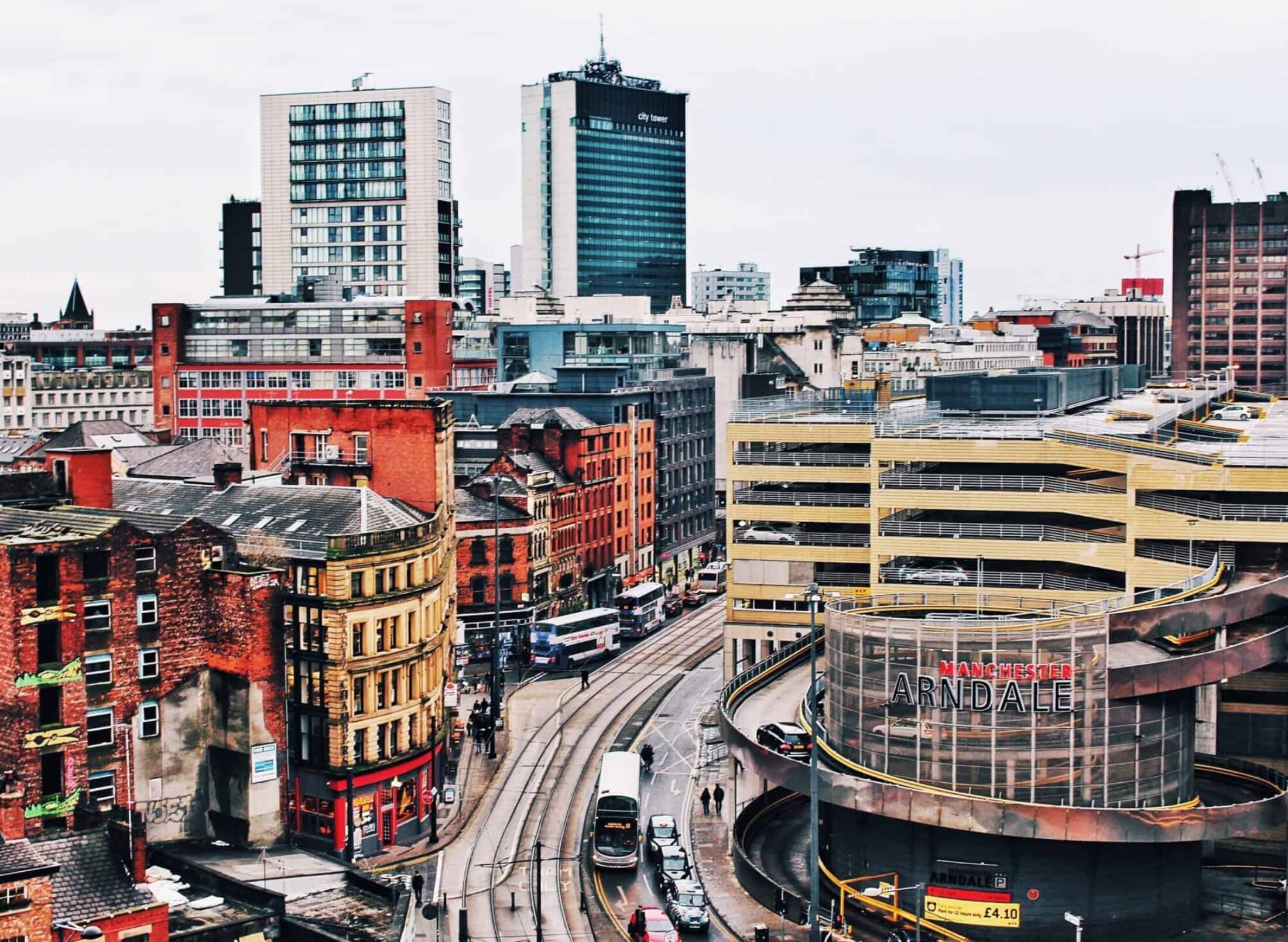 Iduna recently raised £4m through the ethical investment crowdfunding and ISA platform Abundance Investment, to build a network of 50 fast, rapid and ultra-rapid chargers across the city. The company is also updating the existing network of chargers, of which there are 132, to include 'smart' features such as data and analytics.
It's a small initial wave of installations, but Ghafoor points out that it's less about volume, and more about understanding how they're being used. "The chargers speak to us on a 24/7 basis," he says. "We know when they're on, when they're off, whether there are any maintenance issues."
It's also about changing the culture around driving. There will be chargers in convenient locations, such as supermarkets, but charging 'hubs' – Iduna's take on a service station – are also in the works. Hubs could be powered by renewable energy, and Ghafoor is keen for them to be more than just somewhere you go for fuel and a sandwich. "There's no need to keep on copying that model. There are other ways to do it," he says.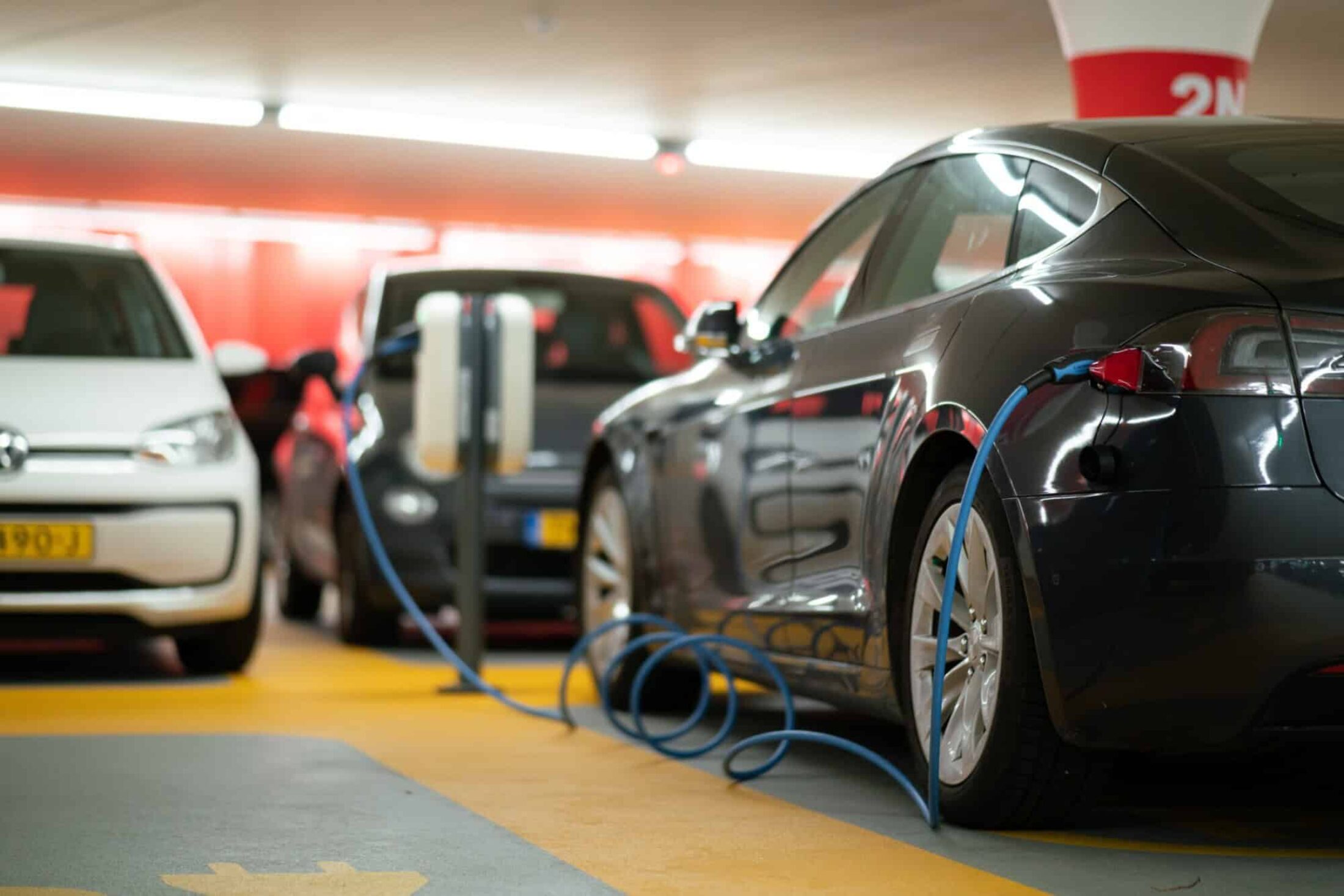 Although EV ownership in Manchester remains very low, Ghafoor sees this as an opportunity rather than a hurdle. He explains that range anxiety is fuelled by the fact that there are so few chargers. But as people begin to see the infrastructure, they will feel increasingly confident that buying an EV is a sound investment.
National figures around EV take-up and charging installation inspire further confidence that mass adoption is not a matter of if, but when. Although sales of all new cars were down by nearly a third in 2020, one in 10 of those were for plug-in hybrids and EVs. It was a sizeable increase on 2019, when low- and zero-emission vehicles accounted for one in 30 new registrations.
According to Zap-Map, a digital platform that keeps tabs on the UK's charging network, between the end of 2016 and 2020, the number of public chargers increased by 220 per cent. Funding to the tune of £300m has also just been earmarked by government regulator Ofgem to help build 3,550 new charging stations across the UK from 2023.
Despite the promising stats, businesses such as Iduna that are looking to provide the necessary infrastructure, cannot find financing from traditional banks. "A [typical] question asked by a bank is: 'If you put a charger on Regent Road in Manchester, how do you know someone's going to use it, and where is the historical data to prove it?' The same thing I imagine somebody was asked when they built a petrol forecourt in 1910," says Ghafoor.
Most experts indicate that, by around 2025 or 2026, we'll see a real shift away from combustion engines
In the absence of conventional financing, Abundance investors stepped in, breaking the platform's record for money raised on day one of an investment. The full £4m was raised in less than a week. "With a new sector, we often see lots of follow-up questions from investors, but this seemed to strike a chord," says Bruce Davis, managing director of Abundance.
Davis adds that they saw higher than usual numbers of Manchester-based investors, suggesting that residents there are keen to welcome EVs in their local area.
To encourage early adoption, some charging points across the UK are still currently free to use – 23 per cent of all public chargers according to Zap-Map – but as private companies step in, this figure will likely reduce, says Ghafoor. Some councils have got the ball rolling by providing small networks of charging stations, eventually looking to private contractors to grow and run the network. This was the case in Greater Manchester: the existing chargers had previously been installed by the public body Transport for Greater Manchester, but will now be run by Iduna through the Be.EV brand. A fee for charging is expected to be introduced later this year.
"Transport for Greater Manchester has done a really good job of establishing a contract that still keeps a public sector voice but actually encourages private sector investment to deliver the end goal," says Ghafoor.
With the UK ban on new petrol and diesel cars coming into force in less than nine years, there is no time to lose in getting the country's charging network shipshape. But will we be in time?
"Most of the experts indicate that, by around 2025 or 2026, we'll see a real shift away from combustion engines towards EVs," says Ghafoor. "And we're building out the network to enable that shift now."
Main image: Chuttersnap