An electric van with a limited range, four kids under six, destination northern Spain. What could go wrong? Eleanor Church explains why her family fell in love with slow, green travel
For the last five years, my husband and I, and our four kids under six have travelled entirely by electric van. We've holidayed on the isles of Scotland, the hills of Asturias, and on hot French beaches.
Money and time are tight. We don't have endless weeks to amble to destinations. Our van has a limited range. But through trial and error we have figured out a green way to go on holiday that works for our large, chaotic family.
Andy and I love travelling, and for years jumped on planes, but we began running out of ways to justify flying for fun and have become dedicated road, rail and ocean explorers.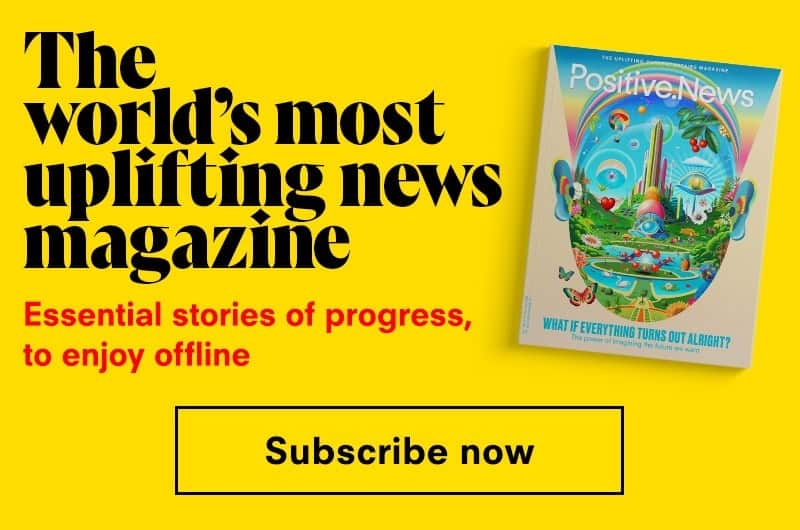 We bought our first electric car in 2016 after I made a film about the health impacts of air pollution. We calculated that the cost of fuel for Andy's daily commute was equal to the cost of hire purchase with charging for a small electric car.
In those days, the charging infrastructure was limited to say the least. Only because we were truly committed could we live with the ridiculous situations we found ourselves in. But we also loved the excitement of being powered by wind and sun.
We decided to experiment with a big trip in our new car – 600 miles to the Scottish Highlands to see my mum. The journey took ages, but we stopped with friends along the way, explored market towns we'd never heard of and embraced the journey.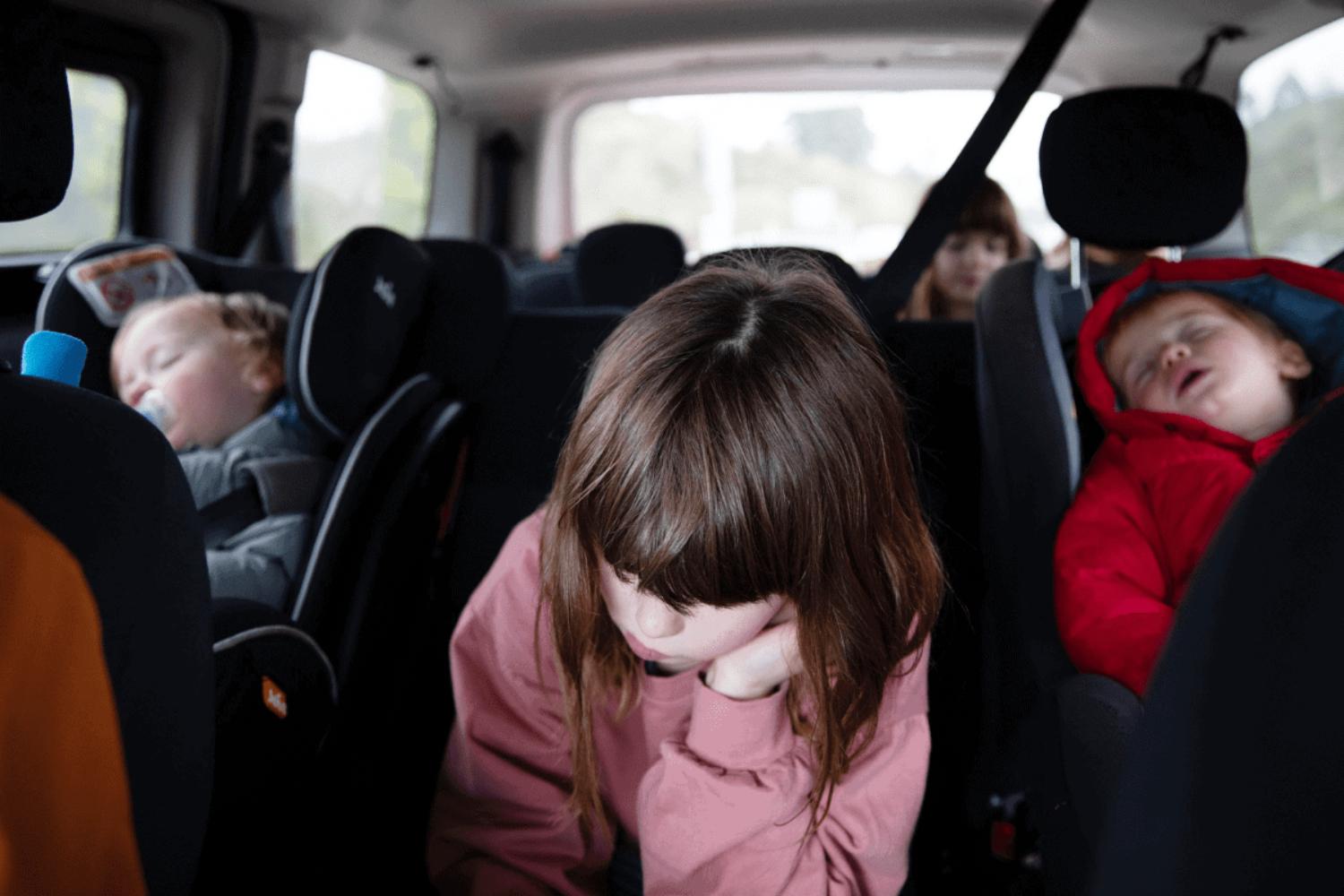 Then, during lockdown, our family of four ballooned to six, as we became parents to twins. Suddenly we had four kids under six, one neurodiverse – and being home felt much harder than being on the move.
Trapped at home, we longed to be on the road. We decided to exchange our tiny car for an electric people carrier, the Nissan ENV200 – the only one on the market at the time. We travelled as much as we could in the school holidays and at weekends, juggling trips around my work as a filmmaker and his in human rights, often working at night when the kids were asleep.
We'd travel as far as we had time for – to Norfolk, Wales or France, or on the overnight ferry from Harwich to the Hook of Holland, exploring the Netherlands and then on to Germany.
When we first began travelling by van, friends thought we were mad. Now, a few have followed suit
With a few long journeys under our belts, we finally took the plunge and swapped our summer holiday flights to Spain for the ferry. Departing from Portsmouth we sailed to Santander, a 24-hour crossing across the Bay of Biscay renowned for dolphin and whale spotting, the van stowed in the base of the ship. Upstairs the kids were in heaven exploring the ship's playgrounds, inhaling spaghetti and chocolate mousse in the onboard restaurants.
It has become our annual holiday. Asturias on Spain's north-west coast is a place we know and love, having lived there for seven months after our eldest was born, drawn by its amazing beaches and untouched wilderness. From Asturias, we might get the train into Madrid to see friends or drive to nearby Galicia to camp on its rugged Atlantic coast. It's addictive seeing where you can get to.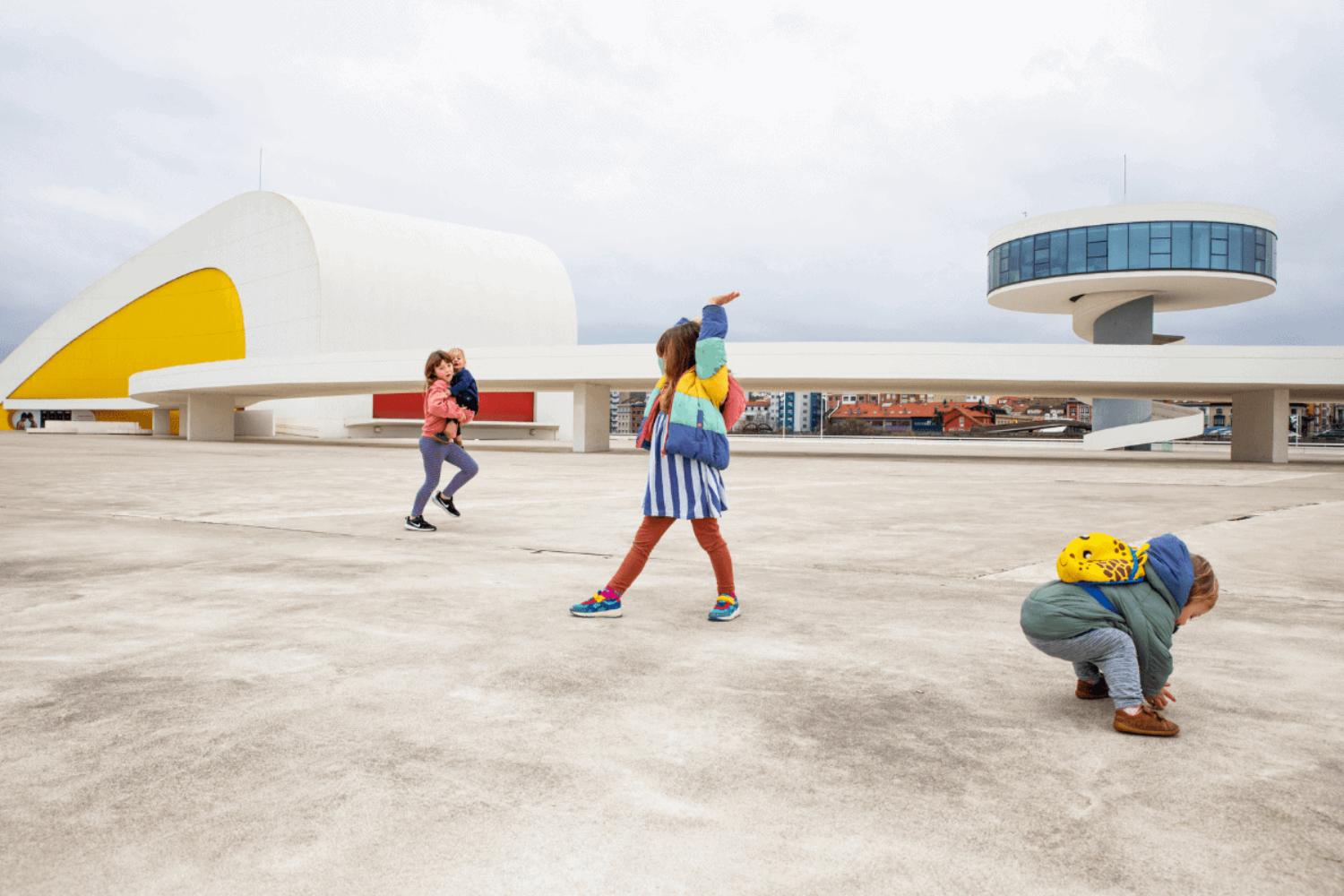 The journeys aren't as arduous as you might imagine. Since we got our first EV, the charging network is a million times better. Somehow, our girls, who usually squabble like crazy, settle in and watch films together. It's rare family time with few distractions – we are mentally present and have the sort of chats we normally never have time for.
We've learnt that it's best to get most of the journey done in the first day or two while morale is high. We then stop for a couple of days to enjoy wherever we are. The kids emerge from these driving marathons calmer, bonded, ready to run wild.
There's a freedom to travelling this way – stopping when we feel like it, following whims – that you can't get from the rigid demands of other forms of travel. Last spring, for example, we were travelling across the Outer Hebrides and stumbled across a shipping container near the sea serving pizza on the Isle of Harris.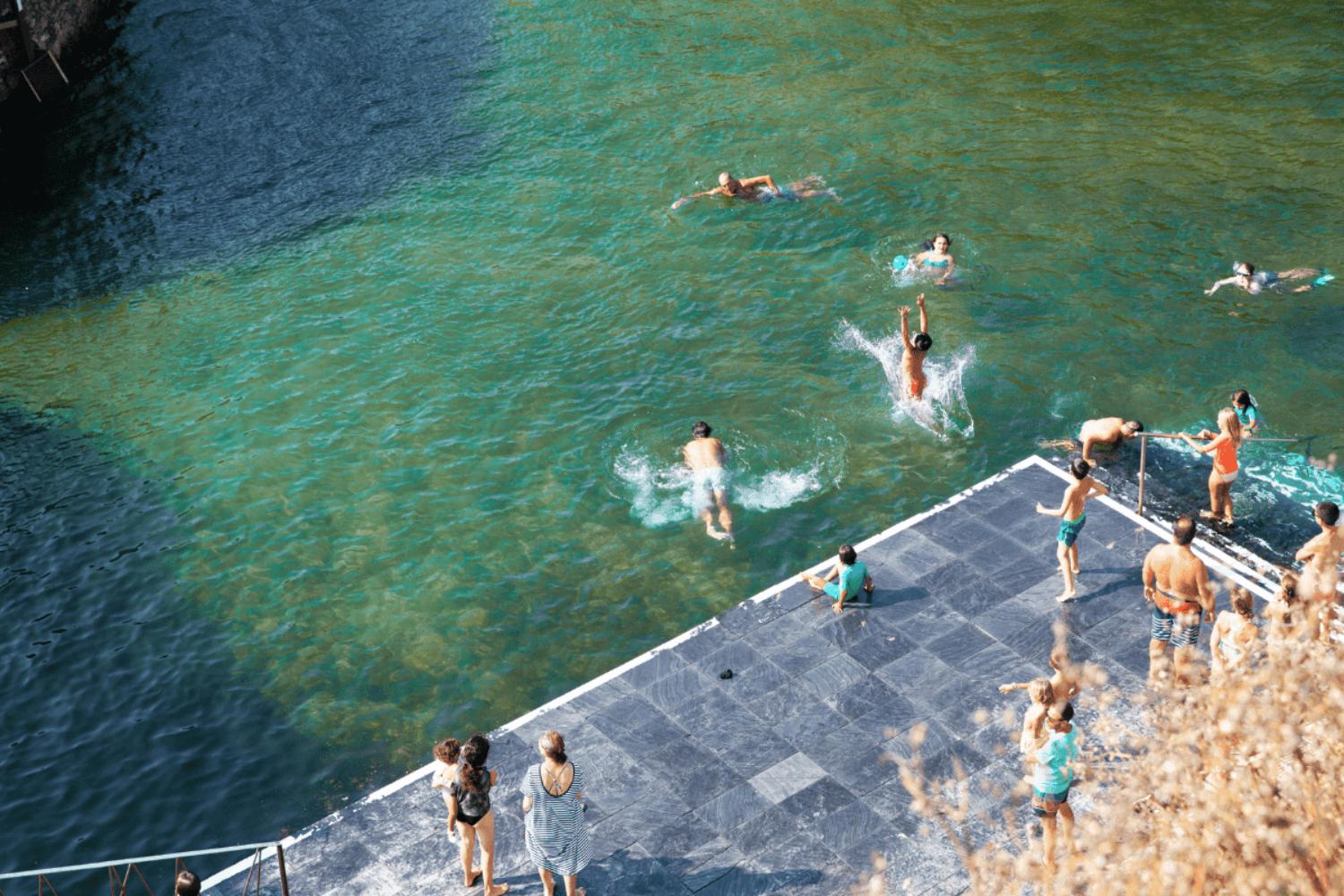 With hair crusty from a sea swim, feet sandy from dune-running we stuffed ourselves with steaming hot calzones before driving on to our bunkhouse for the night, where we watched otters playing in the water as darkness fell.
When we first began travelling by van, friends thought we were mad. Now, a few have followed suit, ditching airport drudgery for the joys of van life.
Travelling this way isn't perfect. We still argue and have found ourselves driving at 15mph because we have been too cavalier with the heating. But we're happiest when we're strapped into the van, heading off for the open road and a freewheeling adventure.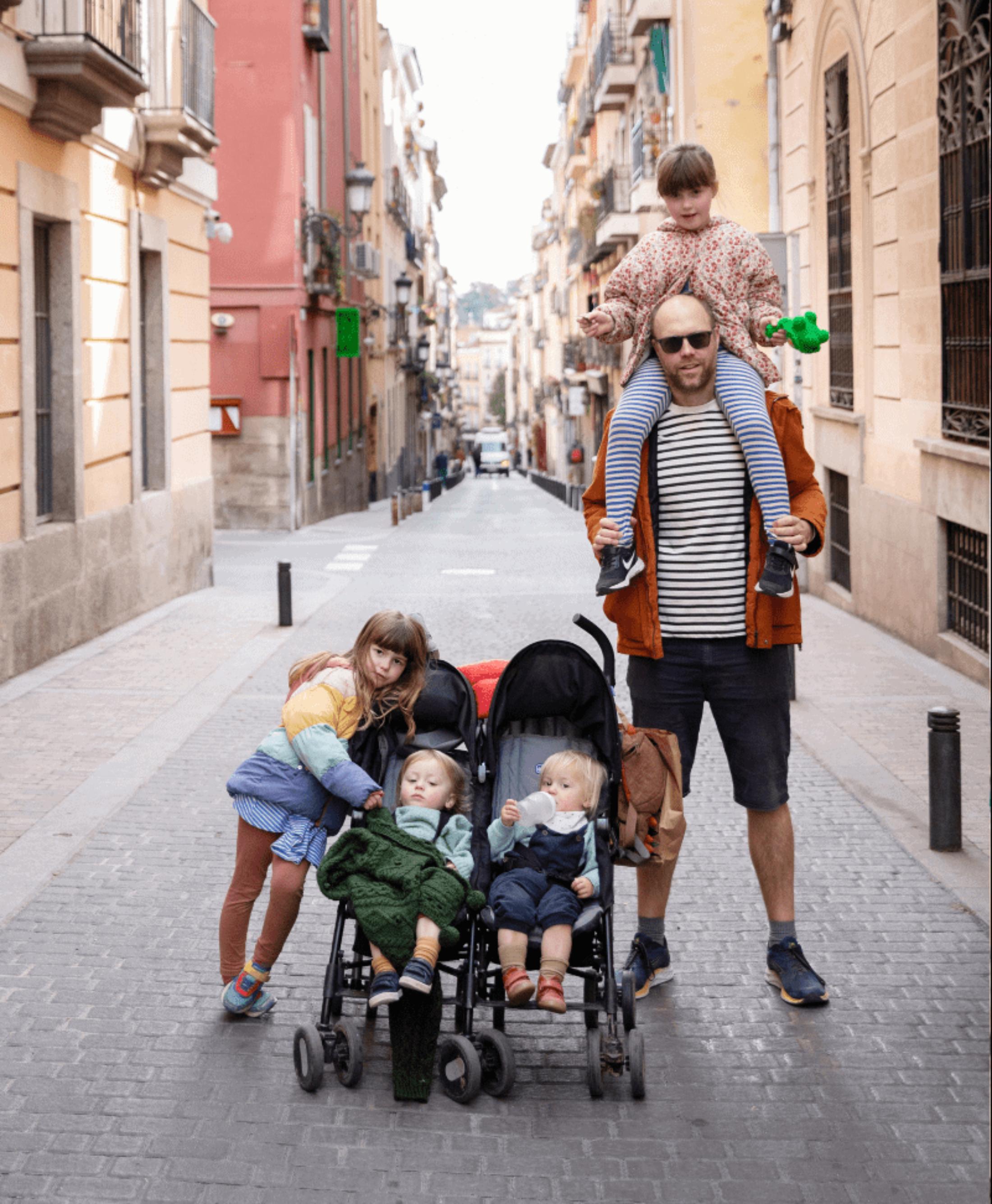 Van with a plan: six top tips for an electric van holiday
Look for charging points that take you to interesting places. Rural villages often install their own, and we found a beautiful river to swim in while we charged in Normandy. Galleries and museums often have them too, like the Centro Niemeyer art gallery in Avilés, northern Spain, and Glasgow's Science Centre. Many charging stations require a special app.
Order an electropass – a universal keytag that allows you to charge at most charging points across Europe. It's £14 and handy when mobile coverage is poor or your phone battery dying.
Spanish service stations serve great freshly squeezed orange juice and tostadas, which the kids love. We go for strong coffee and pan con tomate.
Pack a scrapbook each with glue, scissors and pens so the kids can make a travel diary.
Book accommodation in advance so it's cheaper and you know where you're sleeping. In Spain, Casas Rurales can be a cheap and lovely option.
Things won't always go to plan, but you can choose how you respond. Get stressed – or stay calm and find solutions. I get cross sometimes, but we're positive people which helps when travelling like this.
Images: Eleanor Church
Help us break the bad news bias
Positive News is helping more people than ever to get a balanced and uplifting view of the world. While doom and gloom dominates other news outlets, our solutions journalism exists to support your wellbeing and empower you to make a difference towards a better future. And as Positive News' audience and impact grows, we're showing the rest of the media that good news matters.

But our reporting has a cost and, as an independent, not-for-profit media organisation, we rely on the financial backing of our readers. If you value what we do and can afford to, please consider making a one-off or regular contribution as a Positive News supporter. Give once from just £1, or join 1,000+ others who contribute an average of £3 or more per month. You'll be directly funding the production and sharing of our stories – helping our solutions journalism to benefit many more people.

Join our community today, and together, we'll change the news for good.