Examining solutions to pressing global problems is ChangeNOW, a virtual summit featuring thought leaders, innovators and Sir David Attenborough. And the best bit? Anyone can tune in
The challenges the world faces in the Anthropocene era offer ample reason for pessimism. Biodiversity is under threat, rising emissions could tip the balance towards unstoppable global heating, and action to combat these woes tends to be sluggish at best.
And yet, Santiago Lefebvre sees potential and opportunity. "We're very lucky to be living in this super important time in history," he says. "It's a bit like the Renaissance, where we had to reinvent a lot of aspects of society, of art, politics. We're in a moment of real mutation."
Lefebvre is the co-founder and CEO of the ChangeNOW summit, a global gathering of entrepreneurs, investors, innovators, and anyone who is interested in positive change. The idea for the event came about after Cop21 in 2015, when Lefebvre began to notice that entrepreneurs looking to solve everything from ocean plastic to the refugee crisis were popping up everywhere. But there was no place for them to gather and find the tools and people they needed – "peers, investors, media, support and talent" – to progress their businesses.
"The idea was to create a huge event, like the CES [a well-known consumer tech summit] in Las Vegas, or other big entrepreneurial events, but for those who want to change the world positively," he says.
Now in its fourth year, ChangeNOW will take place from 27-29 May, with live broadcasts from Paris and other locations around the world. The summit features talks from more than 500 speakers, including Mark Carney, the UN special envoy for climate action and finance; Frans Timmermans, the executive vice president for the European green deal; and Ecuadorean indigenous campaigner Nemonte Nenquimo.
For those with a 'business' ticket, there are opportunities to pitch to investors, to network, and to hold one-to-ones, but all other programming – of which there is a bulging schedule – is free for general ticket holders.
Here are five highlights.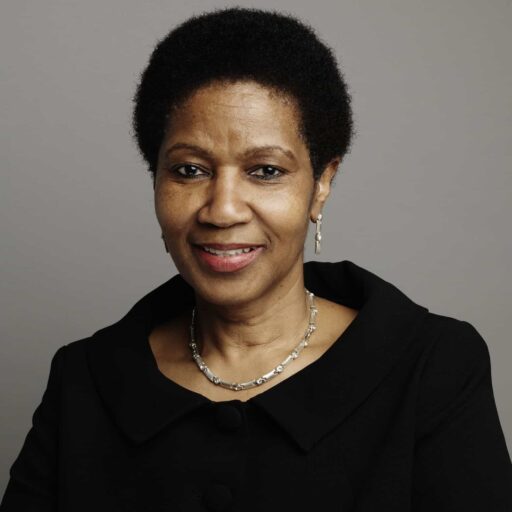 World leaders at HeForShe
HeForShe, the UN global movement for gender equality, will hold its annual summit inside ChangeNOW. Participants of either summit, effectively, get access to the other. Thirty five speakers including Canadian prime minister Justin Trudeau and Phumzile Mlambo-Ngcuka (pictured), executive director of UN Women, will speak on topics such as engaging more women and girls in science and technology, and encouraging men to fly the flag for gender parity.
Celebrity guests, former Spice Girl Geri Horner and actor and producer Simon Pegg, will make an appearance. Both are vocal on the topic of gender equality, particularly gender-based violence, a timely topic in the UK given recent protests over the safety of public spaces.
The HeForShe summit takes place on 27 May. Sign up on the ChangeNOW 'discovery pass' (free) registration page.
Image: UN Women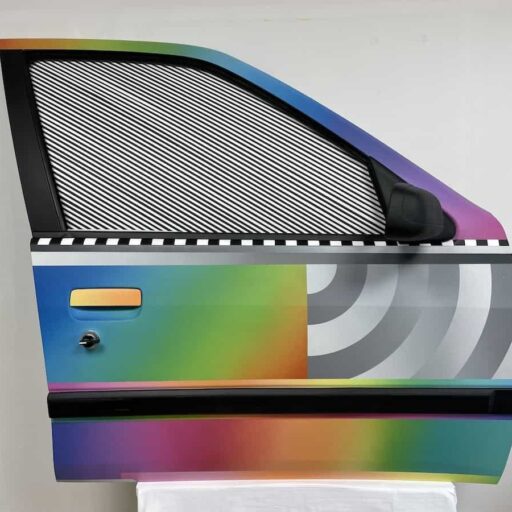 Eco-conscious art up for grabs
As part of ChangeNOW's broader 'art for change' programme, which highlights the role of art in the green transition, 16 works from 12 artists will be put up for auction through Christie's France.
All are created from found or upcycled materials, such as waste leather, moss, leaves and rose thorns, or scrap car parts. "The abandoned material is diverted, reshaped, sublimated, and re-sourced. The works are neither 'green' nor militant, they do not approach ecology as a theme, but integrate it into the creative process," says Ronan de la Croix, curator at ChangeNOW.
Some of the pieces are available for viewing through a virtual exhibition and anyone interested in taking part in the auction, on 28 May, can register here.
Image: Tim Zdey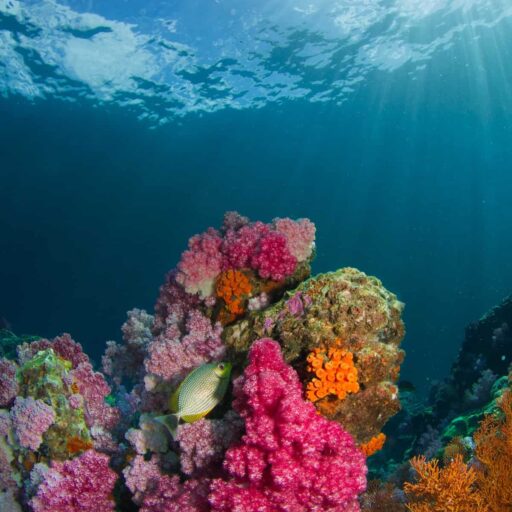 Optimism for the oceans
If you've been recently moved by the plight of the oceans, plenty of speakers will be on hand to make you feel brighter. A session on ocean restoration will take place on 28 May, featuring talks from Alexandra Cousteau, president and co-founder of Oceans 2050; and Tommy Remengesau Jr, former president of Palau. The tiny island nation enacted the Palau Pledge in 2018: by signing a stamp in their passport upon entry, tourists pledge to act in an ecologically responsible way. Co-founder of the pledge, Laura Clarke, will speak about why tourists are asked to 'tread lightly'.
In addition, the 1000 Ocean Startups coalition will formally launch. It aims to bring together incubators, venture capitalists, competitions and matching platforms to support startups that are fighting for the oceans. Tune in to the session on 27 May, which will conclude with the coalition launch.
Image: Milos Prelevic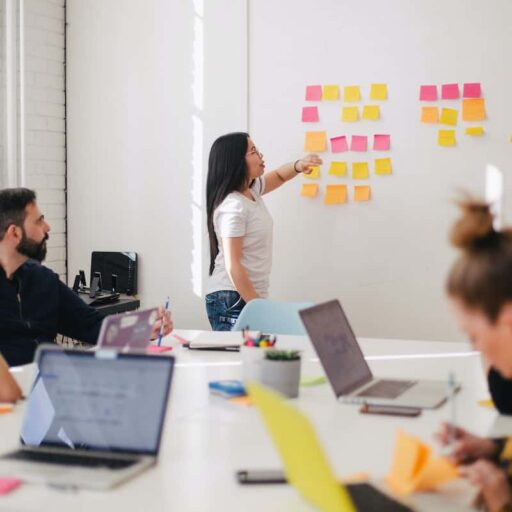 Jobs to change the world
"A lot of students today want to make career and studies choices that will enable them to really have an impact on the planet," says Lefebvre. To that end, ChangeNOW is working on a global ranking that will highlight universities that are "changing the world".
In the meantime, job hunters and recruiters can join the summit's job fair, taking place all day 29 May. A few of the 200 startups looking for talent include Iadys: a France-based maker of 'planet-serving robotics' and AI technologies, and sustainability consultants Quantis.
Image: Leon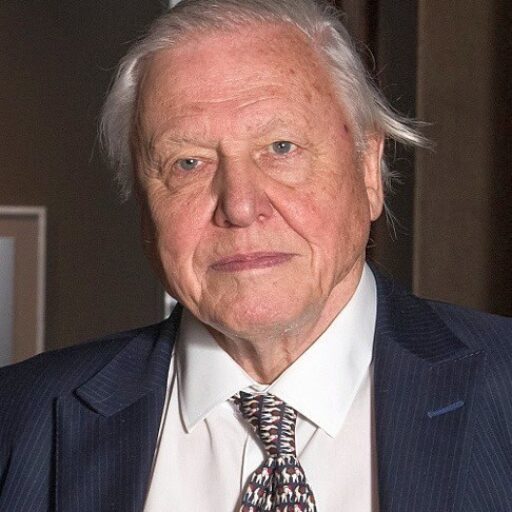 Sir David Attenborough debuts new documentary
ChangeNOW attendees won't want to miss Sir David Attenborough and Johan Rockström, who will take part in the summit's closing session on 29 May. The giant of British nature broadcasting and Rockström, co-founder of the Stockholm Resilience Centre, will treat viewers to the world premiere of their new Netflix documentary, ahead of its release on 4 June.
Breaking Boundaries: the Road to a Cleaner, Healthier Planet, details the work that Rockström and 28 other scientists first published in 2009: the nine planetary boundaries humanity must stay within in order to save ourselves and the planet.
Image: John Cairns/Creative Commons
Main image: Australia DFAT/Wikimedia Commons