US researchers have developed a technique for turning food waste into jet fuel, bringing the prospect of net-zero flights a step closer
Beachside pina coladas could soon taste that bit sweeter for climate-conscious holidaymakers thanks to a new jet fuel, which scientists say slashes aircraft emissions. 
The kerosine alternative was developed by US researchers, who used a process known as 'bio-refining' to turn food waste into a kind of paraffin that works in aircraft engines. 
The team behind the fuel claim it reduces greenhouse gas emissions from planes by 165 per cent. That figure comes from the reduction in carbon emitted from jets, plus the emissions that are saved when food waste is diverted from landfill, where it emits methane, a potent greenhouse gas. 
Aviation remains one of the biggest obstacles in the race to net zero. While the sector accounts for just three per cent of global emissions, the International Council on Clean Transportation expects air travel to triple by 2050, potentially undermining climate targets. 
Though batteries have been successfully trialled in small aircraft, electric commercial jets remain a distant prospect. And while green hydrogen is being mooted by some in the industry as the future of aviation, the development of so-called sustainable aviation fuels (SAFs) is considered to be the most viable short-term solution when it comes to slashing the sector's emissions. 
In a report published on Monday, the scientists behind the new fuel claimed it could be commercially viable within two years, pending regulatory approval.
"That means net-zero-carbon flights are on the horizon earlier than some might have thought," said Derek Vardon, a senior research engineer at the US National Renewable Energy Laboratory and the lead author on the study.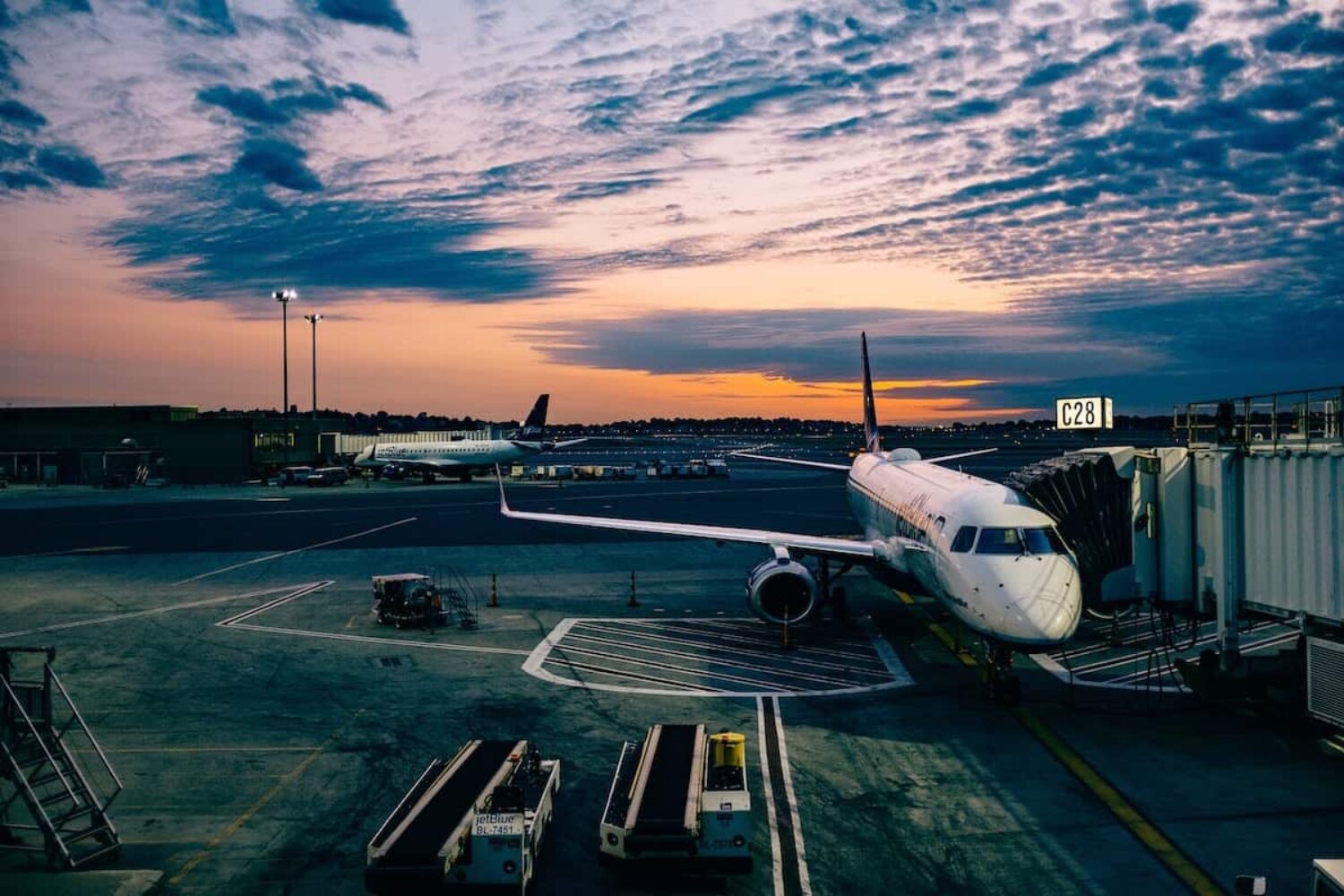 Vardon conceded that the fuel was not "a silver bullet", but said "as a piece of the puzzle it could make a significant dent in an industry notoriously hard to decarbonise".
The study comes as the UK government launches a competition to usher in a "new era of guilt-free flying". Under plans announced today by the Department of Transport, companies will be able to bid for a share of a £15m pot to develop "first-of-a-kind production plants" that make fuel from waste.
Though dismissed by some climate campaigners as greenwashing, some big names in aviation have invested in projects to develop SAFs. British Airways recently announced that it was investing in a plant in Georgia, US, that will produce fuel made from agricultural and other waste. 
Meanwhile, the Dutch airline KLM offered a simpler solution to slashing plane emissions, which it proposed to travellers before the pandemic: fly less.
Main image: Philip Myrtorp