A former Air Force colonel and one of America's first female military pilots, Kim Olson is a Democrat and fourth-generation farmer. She hopes to become Texas' commissioner of agriculture
After Trump's inauguration, I joined 100,000 people for the Women's March here in Austin. It was a new experience: I'd marched in the military, but they didn't let us carry signs!
I saw the same scenes all over the country and thought, 'girl, you've got time and talent – if you can raise some treasure, you've got to get in there and help your country.'
I started at ground zero. I had no infrastructure, but I went to people I'd served with and volunteered with and asked them to help. I put together my advisors, and we started organising. It's not easy to raise money for campaigns, but women have always been underpaid – we earn 78 cents for every dollar a man makes. We know how to stretch a dollar, because we've done it all our lives. And at the end of the day, politics is about people, not money. Women definitely have the intuition and the instinct to run successful campaigns.
Women definitely have the intuition and the instinct to run successful campaigns
Earlier this year, I brought 68 women candidates together at the WomenWin Conference for a pep talk, with speakers discussing how to stay healthy, safe and energised on the campaign trail. It's important because running for office is a long game. If we win, all of us gals are going to have to work together to be successful, so we need to start making connections now.
I was one of the first female pilots in the US Air Force, and you can imagine how challenging that was. Now I'm the first female Democrat to run for agriculture commissioner in Texas – and we haven't elected a Democrat state-wide for decades, so I've got a fight on my hands.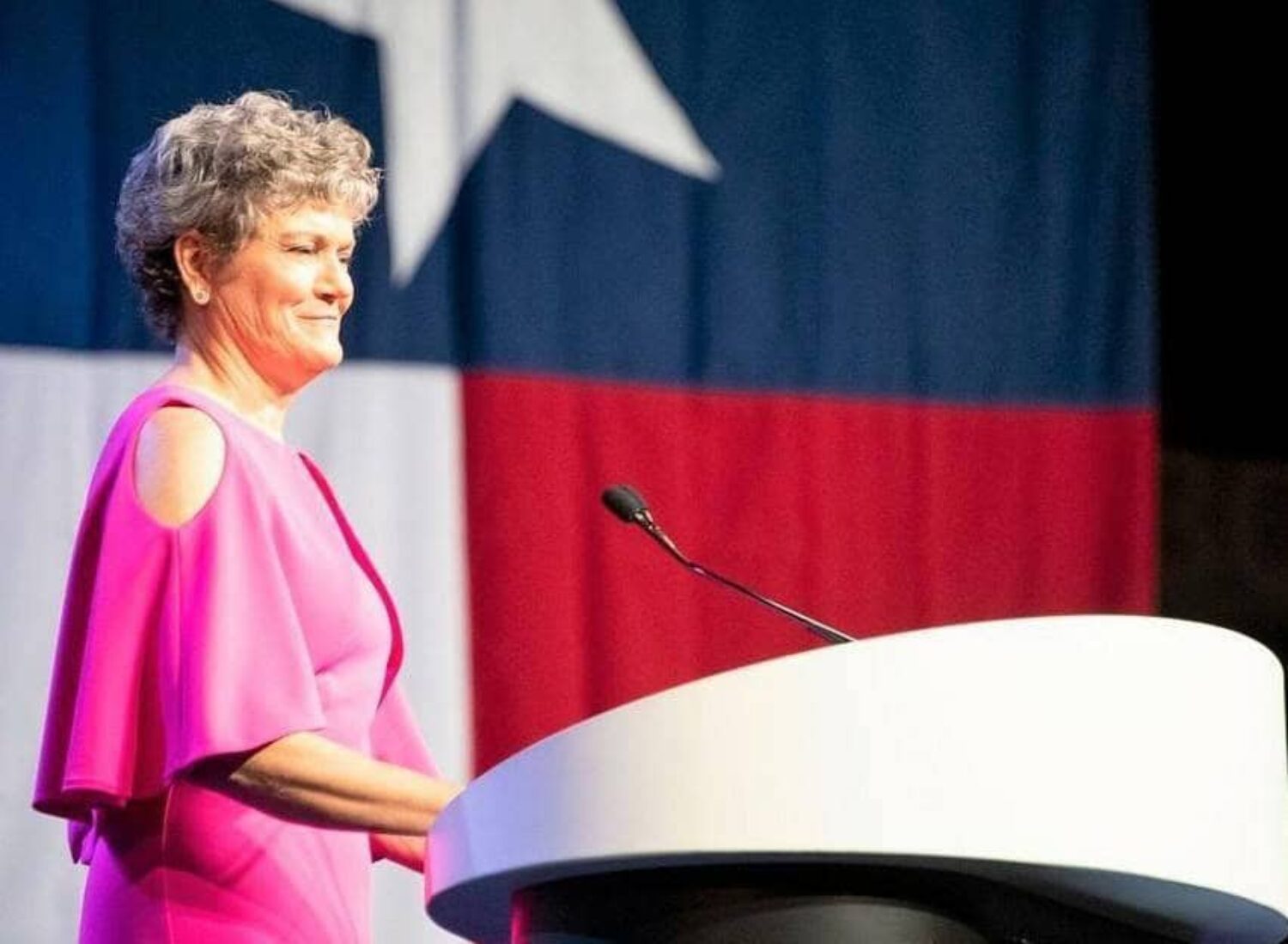 I've been at it for 16 months, traveling to 181 counties across Texas, visiting folks, going to town halls, visiting farms, sitting at family dinner tables. It's given me a great perspective on what's going on in rural areas.
My mother says to me: 'Oh my gosh, what if you do all this work and you lose?' But it's not just about that. Whenever a woman looks at my campaign and gets fired up to run for something too, that's me winning.
The facts:
356

The surge in female candidates is led by Democrats, with at least 356 women running for House. Republicans recruited 120 female House candidates, up from 47 in 2016, but with many projected to lose, the total number of Republican women in Congress could actually decline

2,241

Women are running for lower office, too, with at least 2,241 running for state legislative positions – 1,586 as Democrats, and 655 as Republicans. There are currently just over 7,380 state legislators in the US in total. State legislatures are a springboard for federal political careers, so the trend could pave the way for more 'pink wave' elections in years to come
At least 530 women are running in House and Senate races in the US midterm elections in November, smashing the previous record of 334. Partly driven by the #MeToo movement, their efforts could determine both control of Congress, and the fate of Donald Trump's presidency. In our #TheCandidates series, we meet some of them
Images: Vote Kim Olson
Read more: Meet #TheCandidates