A wellbeing holiday that combines yoga and snow sports can help you find your flow, on and off the piste
I lie on my back among the trees, which arrow up into the sky with white feathers of snow lining their branches. High above their tips, a bird of prey drifts. Occasionally, a clutch of snow tumbles off a branch and powders to the ground. All I can hear is my breathing. After some time, I push myself up on to my snowboard and continue, weaving through the trees and back towards the hum and clank of the ski lifts.
"When you start with an hour of yoga in the morning, you go out on the mountain feeling more present and focused," says Laura McBride, a London-based yoga teacher who is leading a week of yoga and snow sports in the French Alps. "Being in nature, in the mountains – there's nowhere like it for getting head space."
The week is run by AdventureYogi which, as the name suggests, specialises in experiences that combine yoga with adventure activities. Having opted for the hassle-free and environmentally more friendly option of the Eurostar 'ski train' direct to the Alps, it's a short shuttle from Bourg-St-Maurice train station up to Sainte Foy, our base for the week. It's a small, quiet and uncrowded village resort renowned for its off piste skiing, situated in the Tarentaise valley. We're staying in a ski-to-the-door chalet with an open fire and homely, traditional interior. Delicious and healthy vegetarian meals are provided throughout the week, carefully planned as part of the all-round nourishment on offer.
Each day begins with a 'power hour' of yoga to awaken our bodies, before heading out on to the slopes for skiing or snowboarding, with lessons and ski guiding arranged for those who wish. There are also day trips on offer to the nearby major resorts of Les Arcs, Val d'Isère and Tignes. The day concludes with 90 minutes of slower, relaxing and rejuvenating yin yoga, where postures are held for longer periods of time. McBride leads the sessions with a pretence-free, intuitive and playful teaching style, which makes it easy for yoga students of all levels to engage with.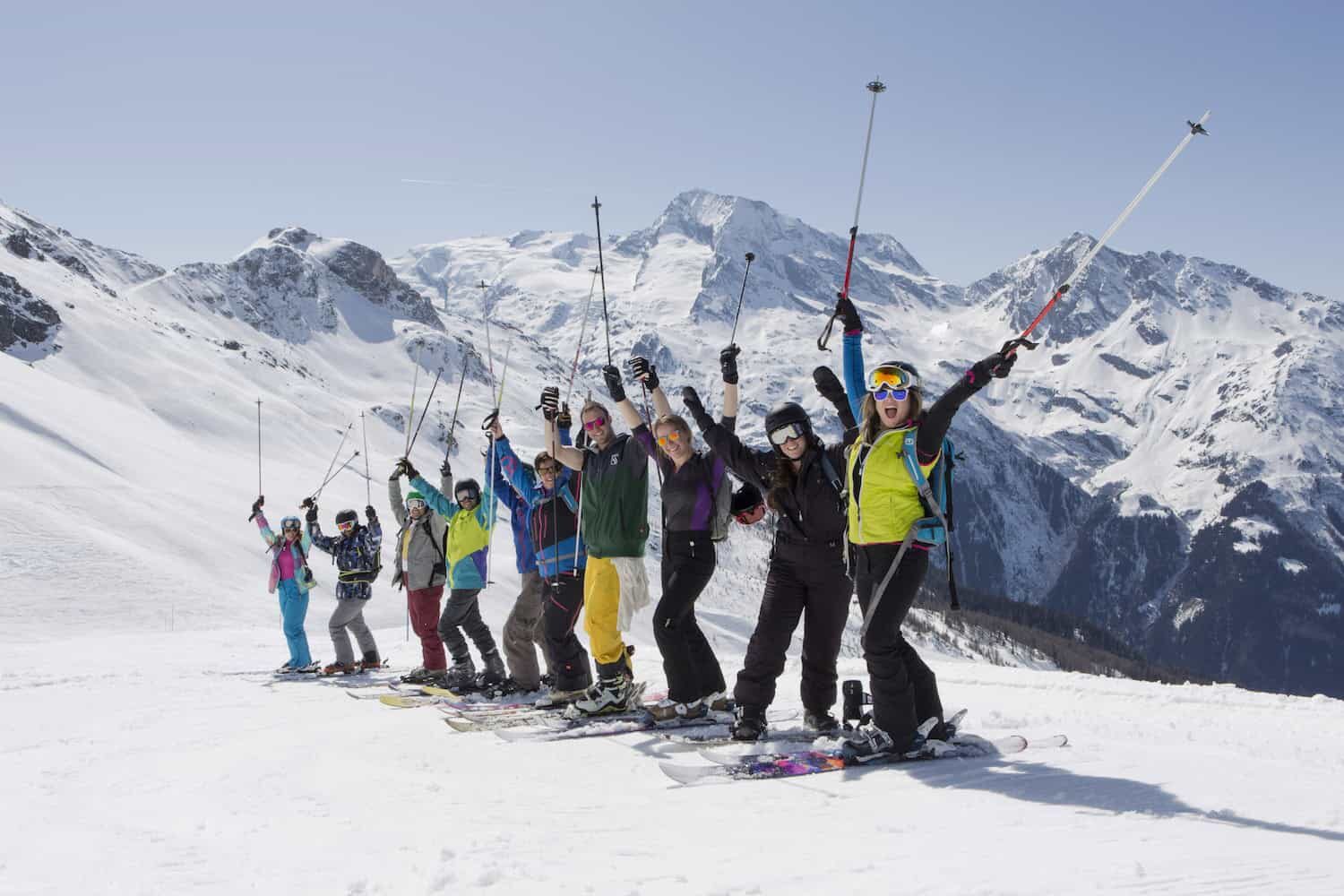 It's a lot of exercise. What amazes me though, is that there's none of the stiffness and soreness that often accompanies an intense week of skiing or snowboarding.
"Core strength is important for good skiing technique," explains McBride. "We work on building core strength and strong legs in yoga and you can really feel the difference over the course of a week." Then, in the evening, it's imperative to unwind the body, she says. "Yin yoga works on a much deeper level; it really opens up the body and releases deeply held tension.
"The result is that people say their skiing improves, they don't need to have time off skiing mid-week, and they are less likely to get fatigue injuries. By the end of the week you don't feel tired in your body, you feel strong."
By the end of the week you don't feel tired in your body, you feel strong
The yoga and skiing together, in the beautiful natural environment of the Alps, is a wellbeing double whammy. And although they complement each other physically, what makes them such a great combination is that, as McBride says: "If you've done the yoga, you're more aware.
"Yoga is an embodied practice. It brings you into a state of flow, you switch out of the thinking mind," she explains. "With yoga, as with skiing, as with life, we are looking to find equilibrium; a balance of effort and ease. In yoga we call this sthira and sukha. When you are grounded in your body, you move from a place of sthira, or strength. From these strong foundations, we can tap into sukha – that sense of ease, lightness or playfulness; just like in skiing.
"So the two become interchangeable and skiing becomes your yoga. Any breath-connected movement is yoga."
One of the great things about skiing and snowboarding is that they naturally lend themselves to mindfulness, not least because without being attentive to the present moment you're likely to have an accident. But the regular yoga practice took the mindfulness to a new level, bringing my awareness more into my body and the surroundings, making for a richer experience.
Regular yoga practice took the mindfulness to a new level, making for a richer experience
One evening, telling one of the other participants about my moment of bliss lying on my back in the snow-laden forest, he says that inner peace is not what he usually comes to the mountains for. With some apprehension, this year he's swapped his annual lads' skiing holiday and its emphasis on après-ski, for a week of clean living with a bunch of strangers. He keeps threatening to find the nearest bar – which he's of course free to do (everything on the week is optional and the atmosphere is lighthearted). But hot water with lemon each morning seems to be doing the trick. It becomes a running joke among us – is this a holiday or a retreat?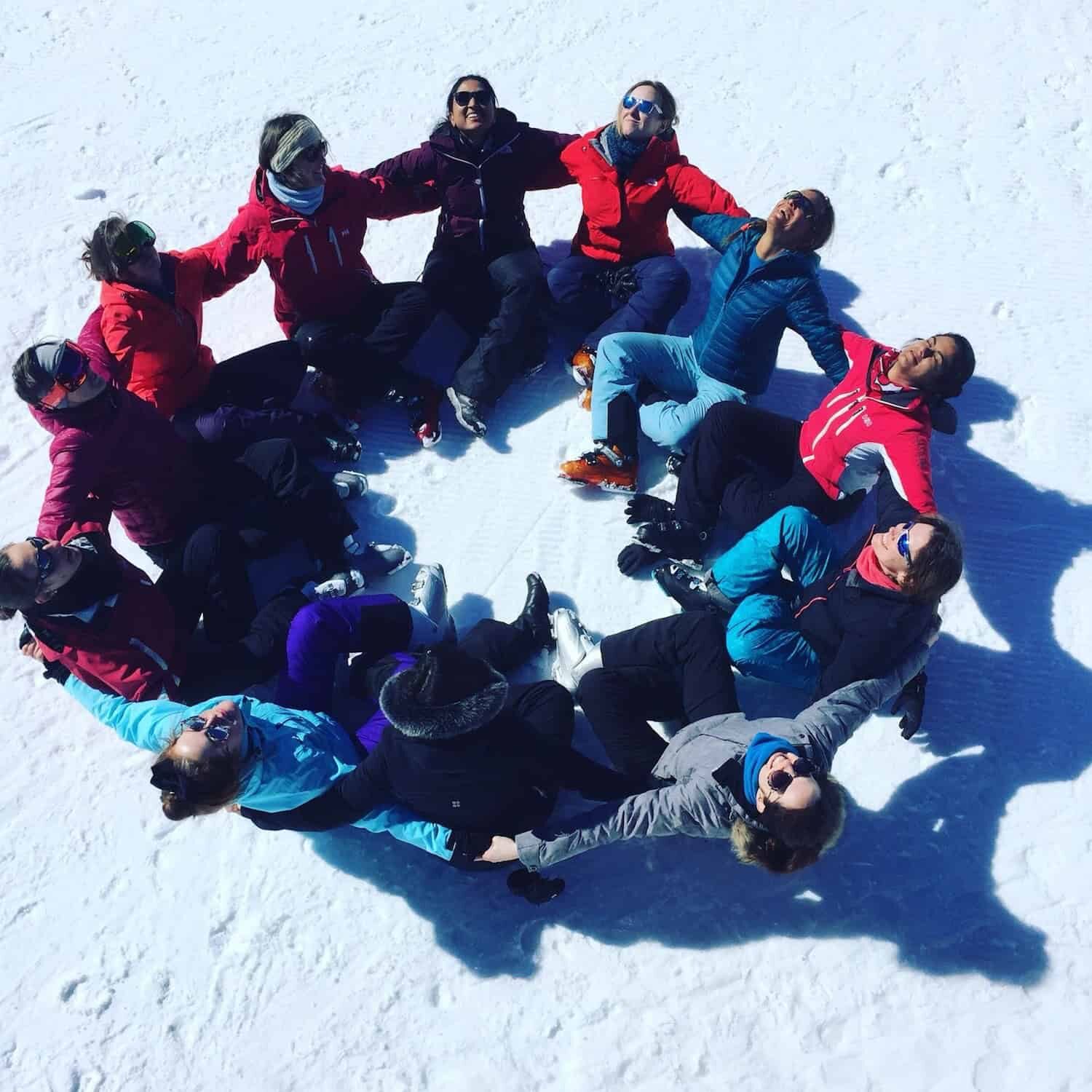 In the end it's a perfect balance of both; fun and fulfilling. As the week progresses and the group connects, conversations increasingly turn towards personal development and what it really means to embody yoga principles in daily life. And that's the difference the yoga practice makes.
On the last day, my new friend and I sit on a long ski lift, floating above the colourful figures who criss-cross below us as we rise up towards the wisps of cloud that dance around the mountain peak. After a pause in conversation he turns back to me. "Who'd have thought it?" he says. "Here we are; talking about the meaning of life on a chair lift."
The author was a guest of AdventureYogi, with travel provided by Eurostar. AdventureYogi's yoga and skiing holidays take place each March, running in 2019 on 17-24 and 24-31 March (Sunday to Sunday, seven nights) in La Rosiere, France, from £945pp.

On the green track
Eurostar advertise its ski train as a stress-free alternative to flying, with passengers also benefiting from being able to take two suitcases, hand luggage and skis or snowboards at no extra cost. It's the greener option too. A study conducted for Eurostar found that one of their train journeys from London to Paris emits 90 per cent less greenhouse gas than an equivalent short-haul flight.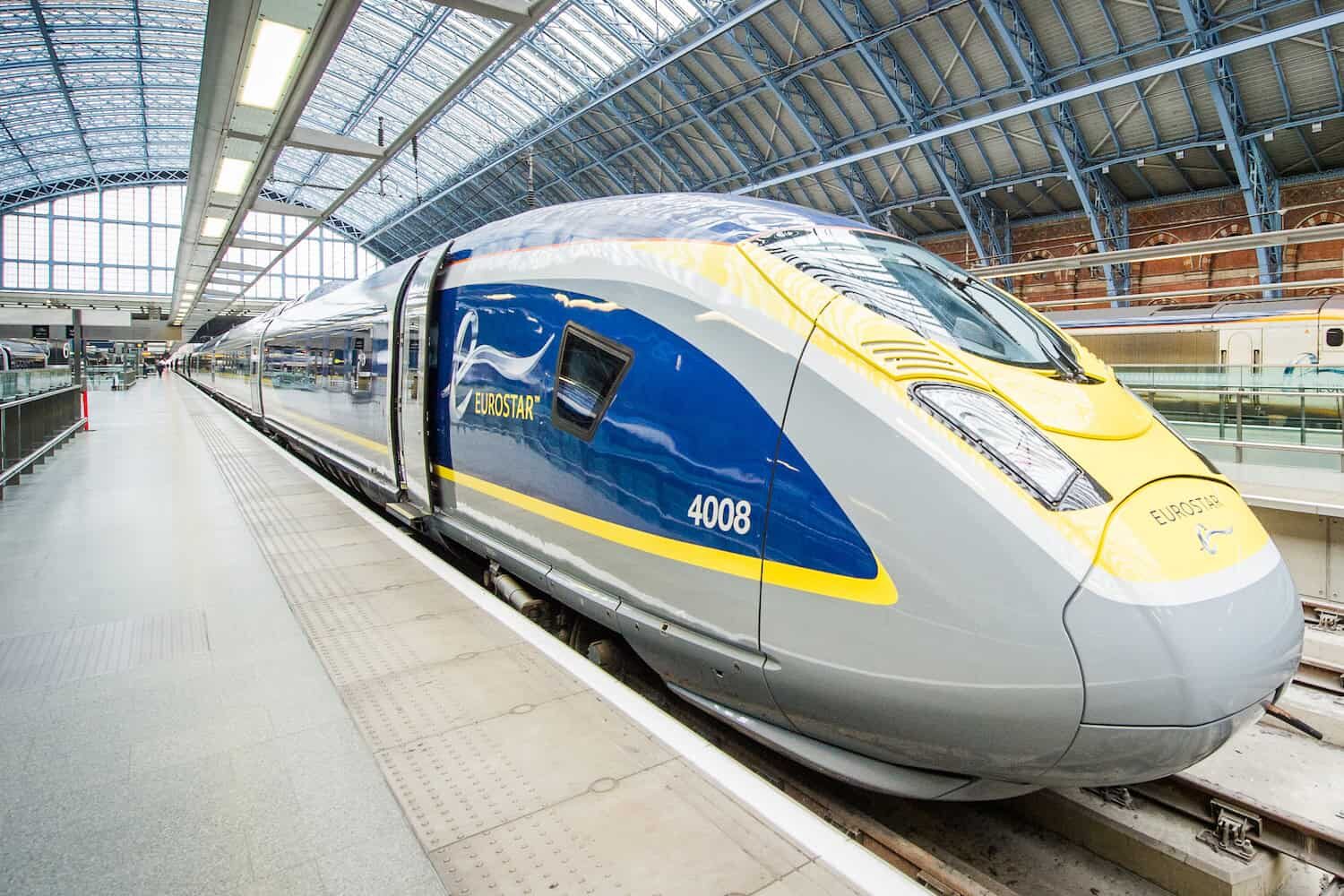 What's more, in early 2018, Eurostar made new commitments to increase its energy efficiency in line with science-based targets and the Paris climate agreement. These include reducing train energy use by 5 per cent by 2020; eliminating fossil fuel use for all their train journeys by 2030, investing in solar panels at their UK depot; reducing plastic consumption 50 per cent by 2020; and increasing the sustainability credentials of the food they serve.
Eurostar offers a seasonal ski service running weekly from 21 December 2018 until 6 April 2019, including a night train option, with fares from £75 each way.