For National Nurses month in the US, people are celebrating nurses and the important role they play in keeping patients healthy and cared for, no matter the context. Here are three among many that are worthy of recognition
With almost 4.2 million registered nurses (RNs) in the US, nursing represents the country's largest healthcare profession. In the UK, the RN workforce is over 700,000 strong, and despite some differences in the role, nurses on both sides of the Atlantic share many of the same challenges. Pay, conditions and staff shortages continue to stoke controversy and industrial action both here and in the US, and some reports suggest as many as 95 per cent of practising nurses have felt burnt out in recent years.
For National Nurses month this May, American TV personality Bobbie Thomas teamed up with skincare brand Curél to pay it back with a special thank you, taking to the streets of New York to surprise some nurses with a well-deserved spot of pampering. 
It's a cause close to Thomas' heart after witnessing the exemplary care given to her late husband Michael Marion as he recovered from a stroke. 
"Coming into contact with healthcare during such a critical and painful time in my life was truly eye-opening and left an indelible imprint on my heart, for which I am grateful," Thomas told Positive News. "We were often humbled by the extended shifts nurses would regularly cover, missing bedtime with their young children, or sometimes having to go home to care for their own family members challenged with illness."
In recognition of nurses in the UK, the US and all over the planet, here are three who are leaving a particularly impactful legacy.
1. The nurse promoting community kindness and compassion
Alison Bunce set out to create a social movement with her community care project, Compassionate Inverclyde. Five years after its launch in 2017, she's been named Nurse of the Year for 2022 by the Royal College of Nursing (RCN), and communities across the UK are eager to learn from her example. 
The idea grew out of Bunce's work as a palliative care nurse with the idea that no one should face their final, dying moments alone. After building a team of community volunteers, Bunce can have a companion at someone's bedside in 20 minutes. But, she realised, her volunteers could do more.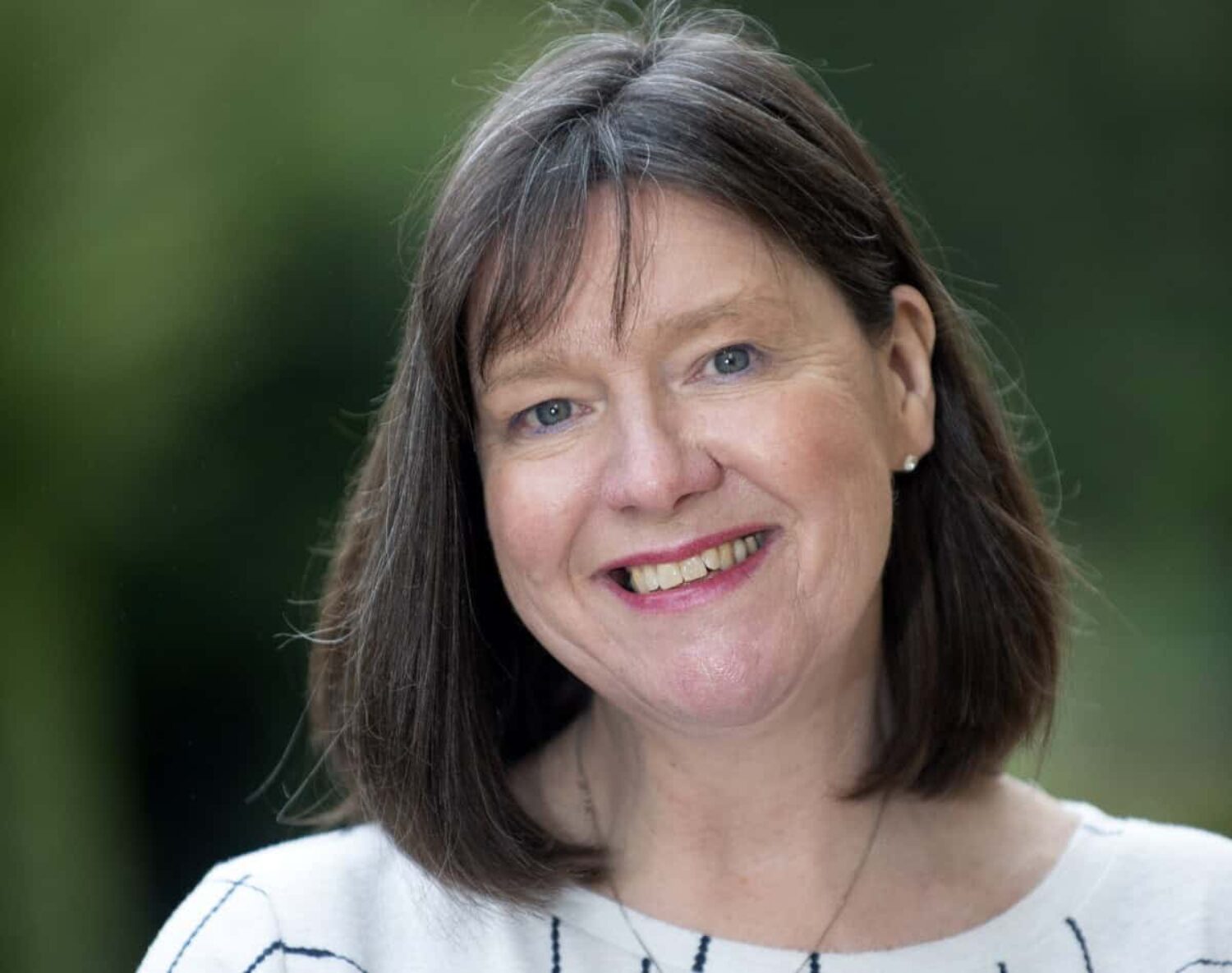 "People were saying to me that death and dying is important, but so are social isolation and loneliness – this is about living and life, from birth to death," says Bunce, whose work has also been recognised in her 'Queen's nurse' title, awarded by the Queen's Nursing Institute Scotland for excellence in community care.
Now Compassionate Inverclyde coordinates a range of caring services. Volunteers might support the elderly in their homes, lend a hand to a new mum, or make up care packages for patients recently discharged from hospital and living alone. A friendship hub has been set up to combat loneliness while a 'caring cuppa' scheme encourages locals to buy a stranger a coffee.  
"It's ordinary people helping ordinary people," says Bunce. "It's about recognising that no matter who we are, or what we do, we've got something that we can offer somebody else. Most people are inherently kind, they want to do something good – they've almost just been waiting for an opportunity."
2. The activist striving for nurse and patient safety
Visionary activist and labour movement leader Bonnie Castillo (main image) has been butting heads with the billionaires behind America's for-profit healthcare system for her entire nursing career, but she ramped things up in 2018 when she became executive director of National Nurses United (NNU), America's largest nursing union.
The NNU has been at the forefront of the Medicare for All campaign, which would create an affordable, government-run healthcare system for all US citizens by replacing private insurance plans with an expanded version of the Medicare programme, currently in place only for the elderly.
Last year, the NNU claimed something of a victory when firebrand senator Bernie Sanders announced he would introduce a new Medicare for All bill, which is set to be debated this year.
Most people are inherently kind, they want to do something good
"For three decades now we have been working tirelessly…to ensure that everybody has healthcare security, and we're never going to stop until we achieve it," said Castillo. 
She was also among the first in the US to draw attention to the lack of adequate PPE for colleagues on the pandemic frontline, and mobilised hundreds of demonstrations at healthcare facilities, organised two protests at the White House and lobbied the World Health Organization for better protection. 
Her efforts led to Time magazine naming her as one of the world's most influential people in 2020, and Castillo continues to campaign over pay, medical debt, workplace violence and unsafe staffing levels. 
3. The role model ER nurse 
With her grungy biker looks, silver hair and a full sleeve tattoo peeking from beneath her scrubs, veteran nurse Amy O'Sullivan cut a unique figure in the emergency room of Brooklyn's Wyckoff hospital, so much so that bosses would routinely pull her up on her appearance.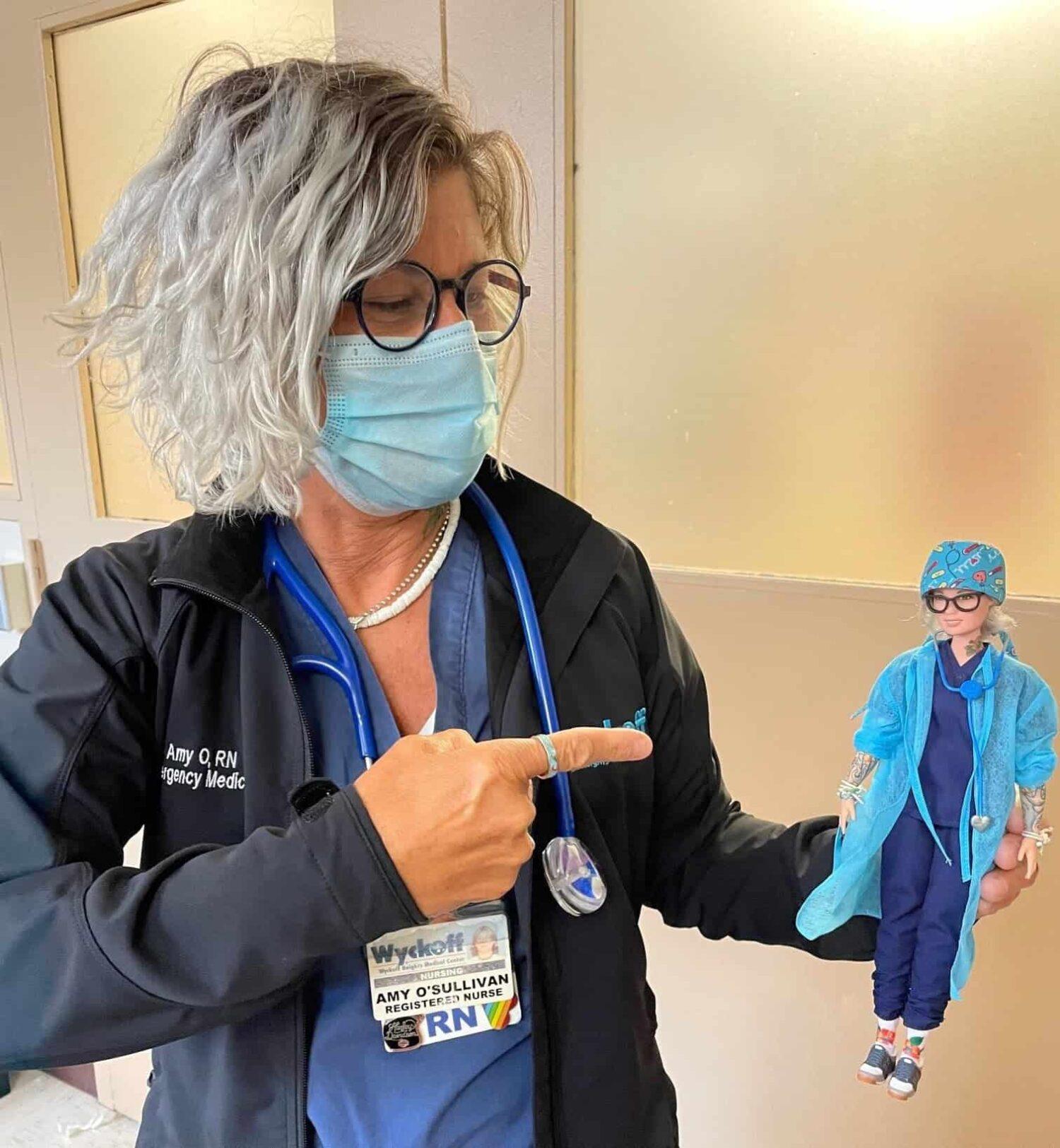 But one thing never in doubt was her devotion to the profession, underlined by her return to work just a fortnight after being intubated at the onset of the pandemic, when she had treated Brooklyn's first Covid-19 patient.
"The last thing I remember is the doctor saying 'we're going to intubate you', and I remember thinking, I just want to come back to work and be a nurse," said O'Sullivan.
O'Sullivan not only made it on to Time's 2020 influential people list, alongside Castillo, but also featured on the magazine's cover. A further honour came in the form of a one-of-a-kind Barbie by toy giant Mattel, which reproduced her look – surf tattoos, flamingo print scarf and all.
Main image: Bonnie Castillo
Credit: Michael Gerometta for Creative Commons. Image cropped.