To mark the launch of the #AirWeShare campaign, those at the charity Hubbub suggest five ways we can help to avoid or reduce air pollution
Launched this week, the #AirWeShare campaign is spearheaded by Hubbub – a charity that seeks to interest 'mainstream consumers' in important sustainability issues. As well as providing practical advice about how people can protect themselves and their families, it seeks to build a coalition of companies that are interested in testing new ways of reducing air pollution.
To find out more about how individuals are exposed to air pollution, Hubbub carried out air quality monitoring with 10 people in London, in partnership with King's College London. Participants with different hobbies, occupations and travel routines carried portable air pollution monitors for a week.
The monitors detected levels of black carbon, which in an urban environment is most likely to be from vehicle exhausts. Black carbon is strongly correlated with PM 2.5, known to be damaging to human health. Hubbub say that the results show how everyone experiences pollution differently – and that everyone can probably do something in their day to reduce their exposure.
One of the participants, A-level student Kacie Curtis, told Positive News: "The study found that I'm most exposed to air pollution while I'm waiting for my bus to school. It's a busy road and there are so many big cars passing by with only one person in them, so it's not surprising the area is polluted.
"It's really worrying though when you see reports of the links between air pollution and teenage mental health problems and I wish more could be done to stop people being so ridiculous about driving everywhere."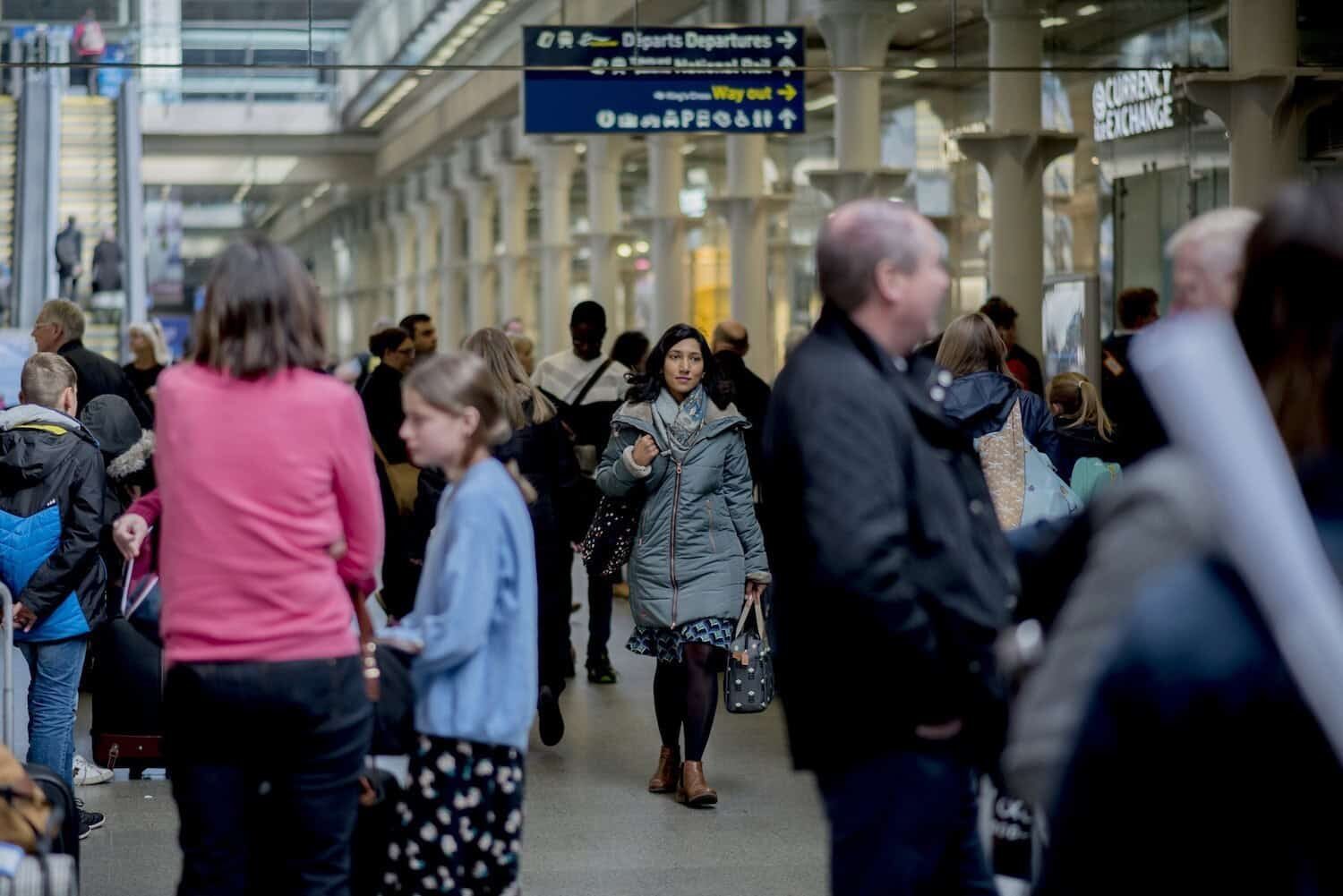 5 things people can do to avoid or reduce air pollution, by Hubbub
1. Use cars less 
Where it's easy to make the switch, choose public transport instead of taking a car on your commute or going between meetings. If you walk or cycle you can help keep the air clean, keep fit and you're generally less exposed than you'd be in a vehicle.
2. Re-route your commute
Travelling down back routes, away from busy roads can dramatically reduce your exposure to polluted air.  Try downloading transport app Citymapper and selecting the 'quiet route', when looking for ways to get from A to B.
3. Change delivery habits
Some 40 per cent of us get deliveries to city centre workplaces, which directly creates more vehicles on the road, meaning more traffic and pollution. Click & Collect is an easy, free alternative.
4. Burn less at home
Fuel-burning in our homes contributes to pollution. By keeping your home cosy and insulating it well, you can turn down the thermostat, helping reduce pollution and saving you money on energy bills. If you need to burn solid fuels to heat your home, make sure your stove meets legal requirements and use smokeless fuels.
5. Make your voice heard
Join a local group campaigning for change, such as Mums For Lungs and The Air Team, or get in touch with your employer or local MP to ask them what they're doing to clean up our air.
To find out more about the #AirWeShare campaign, click here
Featured image: Ruben was among the people who recently took part in air quality monitoring with the charity Hubbub
All images: Hubbub