The UK's first pilot safer drug consumption room has been approved by authorities in Glasgow today. A drug reform activist puts the scheme in perspective
Peter Krykant's life today is a far cry from the darkness and chaos of 30 years ago. 
In the mid-90s, he was sleeping rough in Birmingham, injecting heroin and crack cocaine on a daily basis and being kept alive by the frequent intervention of paramedics. 
Now based in Glasgow, he's a leading voice for drug reform, and on the verge of witnessing Scotland introduce the UK's first drug consumption room (DCR) – a measure he's been calling for for four years. 
"It's been a very emotional announcement for me. I'm overjoyed it's going to happen," Krykant tells Positive News before the decision was announced on the morning of 27 September. "It looks like it could even start operating within this calendar year – it's absolutely amazing." 
As well as offering clean, sterile equipment, and a safe, private setting for injecting drug users, DCRs provide support services and medics trained in combating overdose. More than 100 already operate in 17 countries worldwide. Denmark has had them for a decade. They've been in Australia for more than 20 years. 
A recent home affairs select committee report on drugs recommended similar, 'lifesaving' measures for the UK, where the concept has proved a political hot potato. The committee's advice was dismissed by Westminster, whose stranglehold on UK drugs policy has effectively nixed Glasgow's efforts to open DCRs dating back to 2016.
After years of debate – and countless lives lost – the wheels are now moving swiftly
In 2020, Krykant, then an HIV outreach worker who was appalled at the number of infections and deaths caused by drugs, took matters into his own hands and set up a mobile, unsanctioned, 'overdose prevention service' in Glasgow, initially run out of a converted minibus and, later, an old ambulance. Over the course of 10 months it oversaw almost 900 injections and intervened in nine potentially fatal overdoses. 
At one point, Krykant was arrested, accused of obstructing the police when they attempted to search the van. The charges were later dropped, in a moment that proved pivotal for his cause. 
"It was a massive turning point," he says. "What were the police doing trying to intervene in something that helps save people's lives, helps local communities? They realised – and the Scottish government realised – that public support for these sites was really high."
Support isn't universal, however. Critics fear supervised injection sites encourage drug use and introduce crime to surrounding communities. The Scottish government argues these concerns are unfounded, laying out its findings based on existing facilities that there is "consistent evidence of effectiveness of these facilities in reducing harms associated with drug use".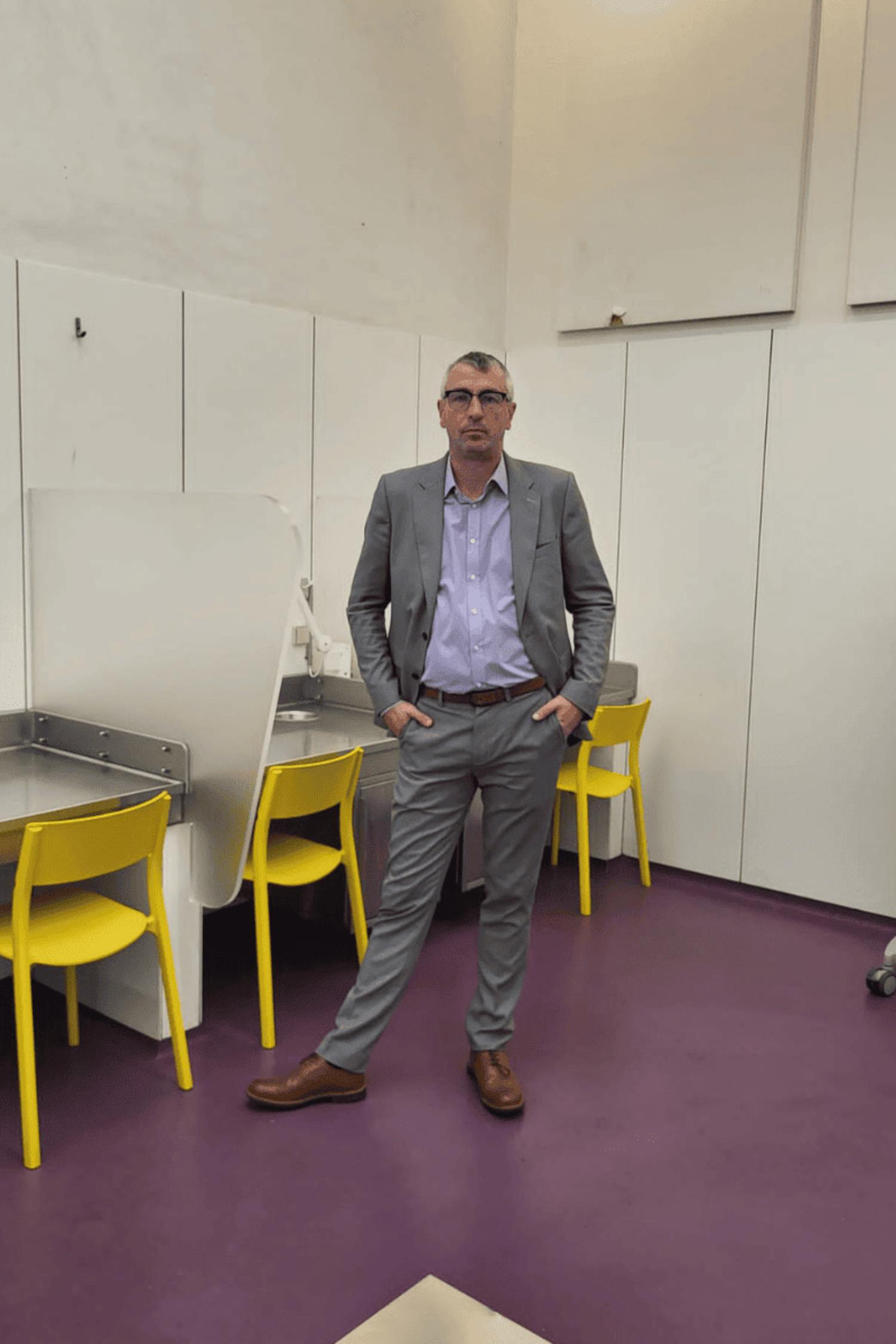 Fresh impetus after a political tussle 
What has changed in the last few weeks is a fresh look at the 52-year-old Misuse of Drugs Act, which criminalises drug possession. While Westminster has been reluctant to revise the law to accommodate DCR users, Scotland's chief law officer, lord advocate Dorothy Bain KC, has stated it would not be in the public interest to prosecute such people. 
After years of debate – and countless lives lost – the wheels are now moving swiftly. A site for a pilot DCR based in an existing health centre in Glasgow's east end has been identified, draft plans drawn up.
"But for me, the fight doesn't stop here," says Krykant, who is now campaign lead for charity Cranstoun's drug and alcohol support service. "One safer consumption facility in Glasgow is not the answer to our drug death crisis.
"I want to see these facilities set up in cities across Scotland and the UK, and we also need drug checking services to be readily available, not just at festivals but at frontline service providers too.
I want to see these facilities set up in cities across Scotland and the UK
"Substances like powder cocaine and ecstasy that would normally be seen as a bit more middle class and socially acceptable also have the potential to kill – they're completely unregulated and untested."
It's another measure mooted in the home affairs committee report, which proposes a national drug checking scheme for anonymously testing samples, "preventing harm and potentially death".
Charity The Loop has been providing such a service at festivals and within the night-time economy for a decade now, fighting for the right to test pills and powders and to issue alerts about adulterated or unusually high-strength substances.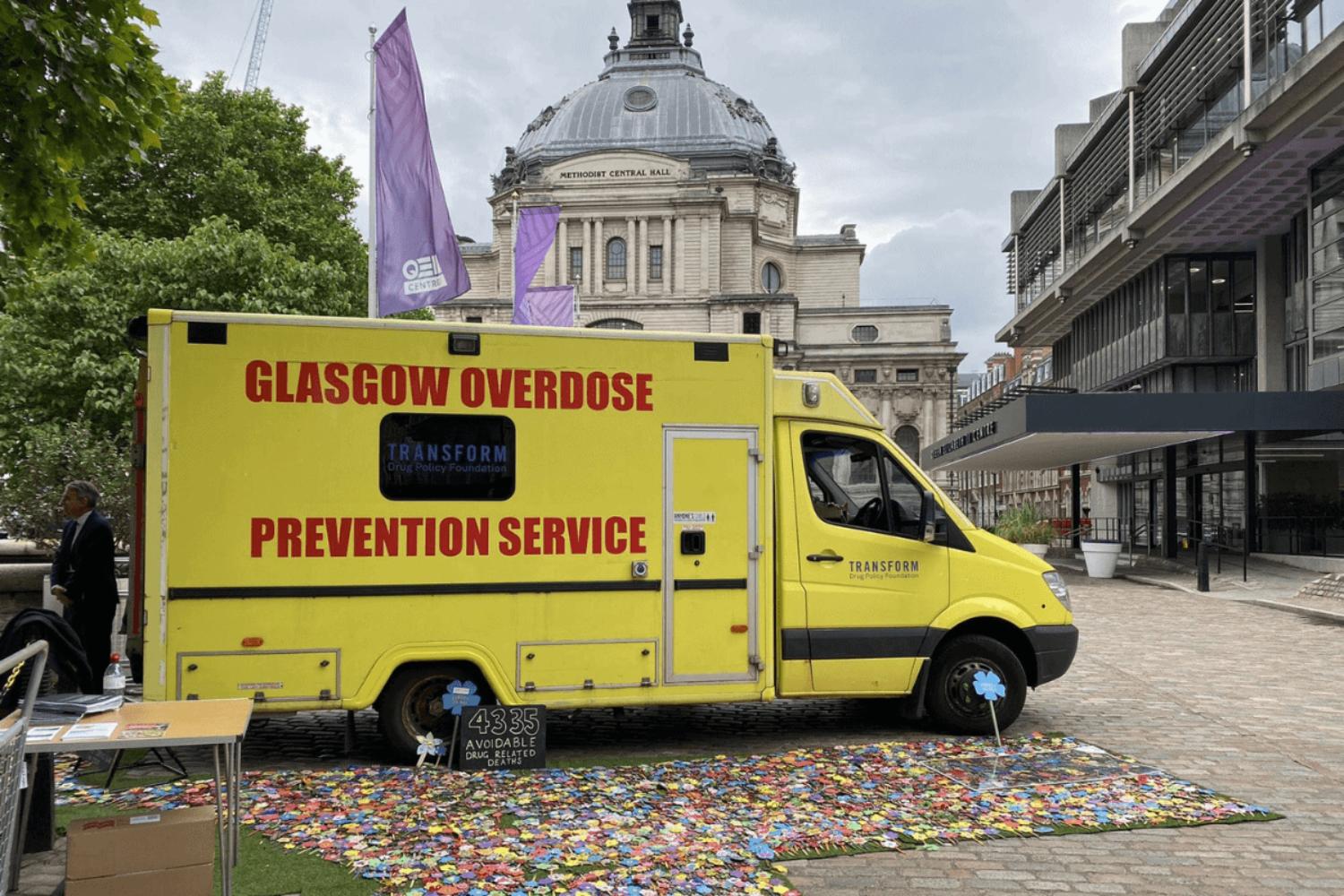 There was outrage among harm reduction advocates this summer when it was reported that the home office wanted The Loop to apply for a new licence before it continued its testing work. However, Loop CEO Katy Porter said a workaround meant testing had quietly gone ahead through festival season with the help of licensed third parties, including law enforcement. 
"We work in partnership with the police if they have facilities to test, but there are also some other organisations that are licensed by the home office to work with festivals," she said.
Porter explains, diplomatically, that The Loop's new licence application, and its dialogue with the home office, is ongoing. And as part of that licence application, the charity is evolving. From setting out as a festival-based upstart, dishing advice and warnings about recreational drugs, the plan is to move into testing substances – and providing support – across the board, in multiple settings. 
"We want to take this out into much more of a mainstream health intervention," says Porter, adding that she hopes to have community testing in place this year. "We know that drug use isn't a summer activity, it isn't just centred around festivals, and when festivals draw to a close, it is absolutely not the case that drug use ends.
"If we can have dedicated services reaching people who are contemplating or using substances, we can potentially have an impact all year round, not just waiting for the festival season."
If you have been affected by drug misuse or related issues, you can contact Samaritans on 116 123; Mind on 0300 123 3393; or Narcotics Anonymous on 0300 999 1212
Main image: Artur Kraft
You're the solution that Positive News needs
Our small, dedicated team is passionate about building a better alternative to the negative news media. And there's never been a greater urgency to our mission.

But to invest in producing all the solutions journalism that the world is longing for, we need funding. And because we work in your interests – not those of a wealthy media mogul or corporate owner – we're asking readers like you to get behind our team, by making a regular contribution as a Positive News supporter.
Give once from just £1, or join 1,200+ others who contribute an average of £3 or more per month.

Join our community today, and together, we'll change the news for good.