An improbable music scene has taken root in the Midlands, where the restless punk spirit apparently lives on well into middle age
Teenage dreams may be hard to beat – at least that's what the Undertones reckon – but a group of women in Leicester are proving the restless punk spirit lives on well into middle age.
Born-again punk Ruth Miller had played guitar in bands in her youth, but was pushing 60 when she decided to dip her toe into the world of music once more.
And in reviving her own inner guitar hero, she unwittingly spawned an entire scene of all-female punk bands who are now plotting their first album release.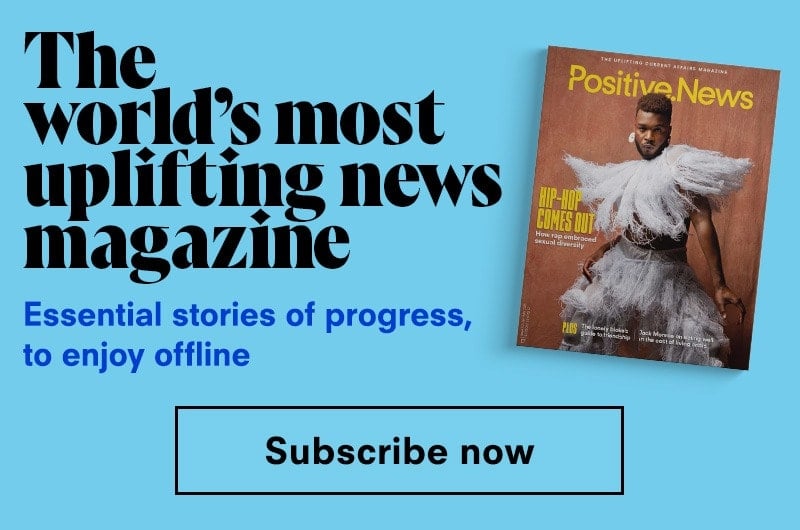 "We've created a whole new approach to music," Miller told Positive News. "It's kind of a hobby for us, but we're actually producing great art rock, and that's not been done before by ordinary women from our age group. We're proof that you don't have to be young or the typical student type to start a band."
It was May 2021 when Miller had the idea for her all-female line-up, The Verinos, but without willing recruits who could actually play, her plans struck a bum note.
"I had a brainwave," she said. "If you're playing quite simple music like garage rock or punk rock where there's only a few chords, I could actually teach women how to play, write some simple songs and support them as beginners."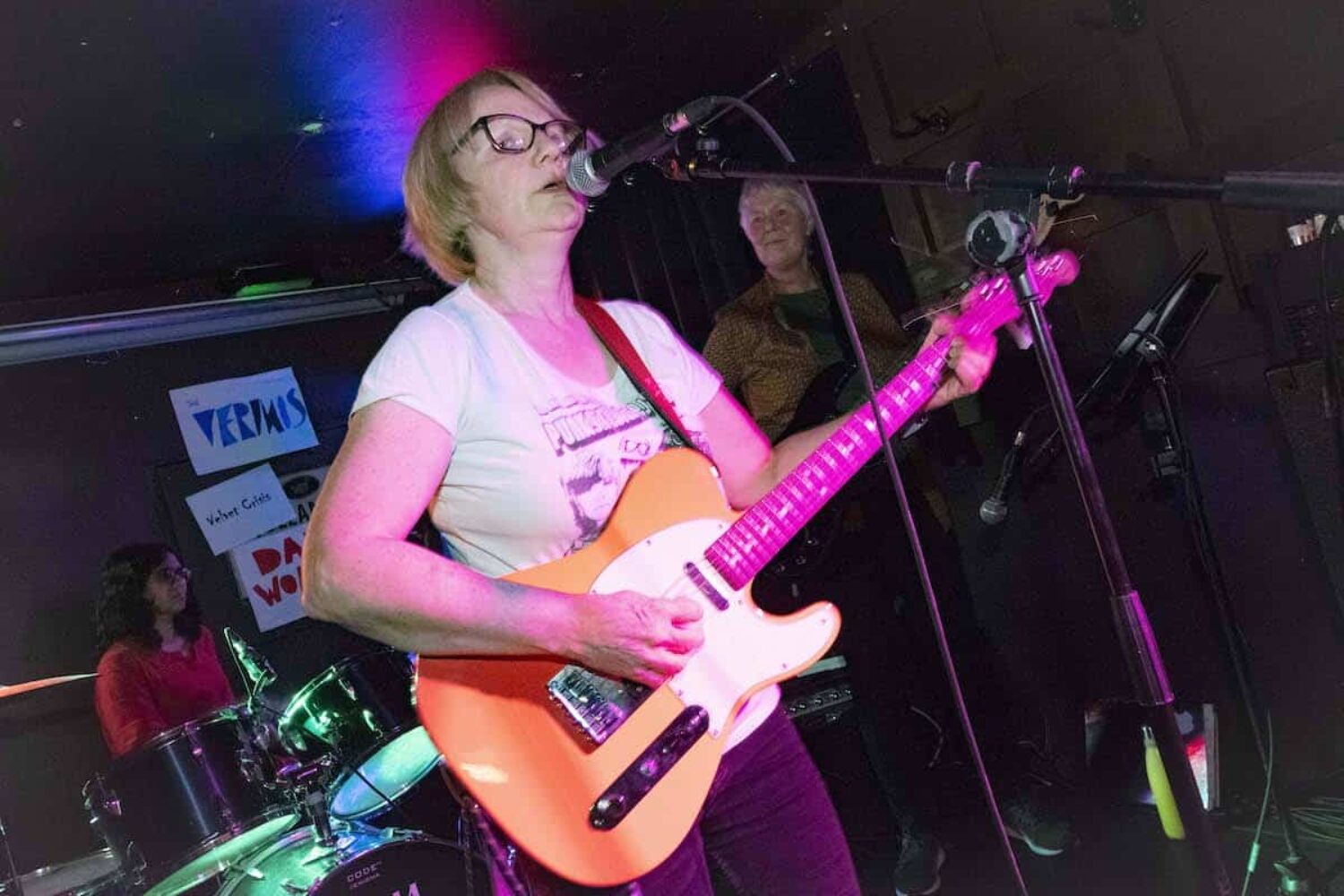 Miller roped in friends and randomly found her bass player in a restaurant. "She looked so punky, I thought she must be in a band. She wasn't, but it turned out she'd always wanted to play bass. So I taught her."
The Verinos took to the stage five months later in a gig which proved to be a pivotal moment, as Miller was deluged with women hungry for a taste of the rock and roll lifestyle. 
She went on to set up a series of workshops under the umbrella of her Unglamorous Music project which has now birthed seven all-female bands. They played their first gig on International Women's Day last year, a little over two months after forming.
We're proof that you don't have to be young to start a band
"The shows are fantastic," said Miller. "These women had loads of life experience that they wanted to write songs about. Funny, witty and angry songs. To see someone who looks like your mum up on stage having a great attitude, playing and singing magnificent lyrics that are relevant to all sorts of women – it's just a joy."
Cathy Loughead went from complete beginner to singing her own politically charged lyrics in punk outfit Velvet Crisis. For her, signing up to Unglamorous was a salve for the post-pandemic isolation blues.
"The elation, sense of achievement and pride I feel after I've come off stage feels completely extraordinary," she said. "I'd been planning a big adventure for when I hit 60 but ended up finding one just around the corner."
A compilation featuring Unglamorous Music bands is slated for release in March
Main image: Leicester band the Wonky Portraits preparing for a gig. Credit: Unglamorous Music