With cinemas and theatres closed until further notice, people in Prague are being steered towards drive-in festivals
Inspired by the old drive-in cinemas made famous in the US, Czech theatre director, Karel Kratochvíl, hatched a plan to put on an arts festival in Prague, which people could enjoy without leaving their cars.
Dubbed Art Parking, the two-month event opened on 24 April, giving the people of Prague the opportunity to engage with culture while complying with social distancing measures.
Running until the end of June, the festival features weeknight cinema screenings at an old train station, plus live theatre and music performances at the weekend, which take place in the city's historic centre.
Dominika Antonie Pfister, one of the festival's organisers, says the aim of the event is to give audiences an opportunity to engage in live performance art at a time when everything else is going online. "We don't want to stream ourselves to death," she said. "Live art needs a living spectator and vice versa."
Although the lockdown is being eased in the Czech Republic, nobody knows when theatres and other cultural venues will able to put on shows again. Art Parking, says Pfister, provides certainty for some artists in these uncertain times. "We wanted to help actors, singers and artists, as well as offering people a cultural experience after weeks spent at home," she said.
The festival, which is managed by Art Prom and Hypnosis, was opened by juggling duo Bratři v tricku. Dressed in stripy face masks, the pair started their set on a raised stage above the parked cars, before walking among vehicles spraying passengers with water pistols.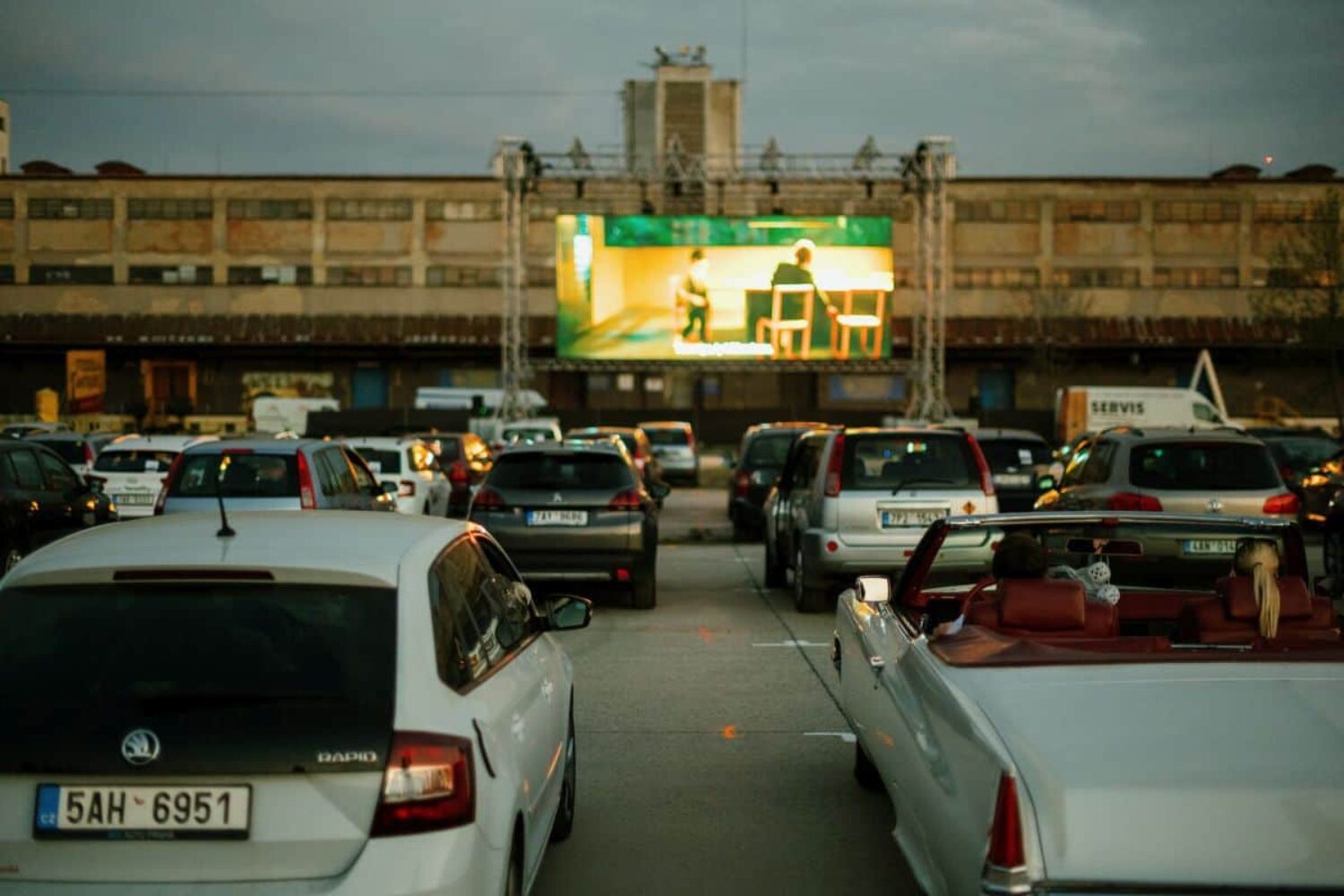 Tickets for the festival are sold online and be scanned through a car window, while snacks and drinks can be ordered via a smartphone app. Receivers are provided to attendees, so they can listen to the performance through their car stereo.
Although the festival is in its infancy, ticket sales have reportedly been strong and shows well received: instead of the usual applause, performances now end with enthusiastic honking of car horns.
With social distancing measures potentially in place until a coronavirus vaccine is developed, organisers of the festival are now looking at replicating the event in other Czech cities, such as Plzeň, Brno and Ostrava.
Main image: Jan Hromádko