A new nature network plans to rewild 300,000 acres of land in the UK, in a bid to boost biodiversity and tackle climate change
The conservation charity, Rewilding Britain, is ramping up efforts to rewild the UK, with the aim of turning an area the size of Greater Manchester over to nature within three years.
The charity's new Rewilding Network will bring together farmers, landowners and community groups, who are rewilding or considering doing so, and provide them with expert advice and a forum to share information and ideas.
Within three years the network aims to have supported the rewilding of 300,000 acres in the UK, which is an area the size of Greater Manchester. The charity launched the initiative to help reverse the alarming collapse in UK wildlife, which has left 56 per cent of species in decline and 15 per cent threatened with extinction.
Rebecca Wrigley, Rewilding Britain's chief executive, said. "Our Rewilding Network will help propel rewilding to a whole new level, so we can all begin to enjoy a Britain rich in wildlife again, with healthy living systems soaking up millions of tonnes of carbon dioxide, and our lives enriched by wild nature and strong resilient communities, regenerative farms and nature-friendly businesses."
Rewilding Britain reports receiving unprecedented levels of requests for rewilding advice in recent years. Over the last 12 months alone, it claims to have provided assistance to 50 landowners, with 200,000 acres of land between them, as well thousands of small-scale farmers, gardeners and local groups.
While more people want to get involved in rewilding, many don't know how to get started. Billing itself as a "go-to hub" for rewilding advice, the Rewilding Network will advise people about making space for nature and help them build new enterprises around rewilding.
Rewilding is about letting nature do its thing and take care of itself, but it's also about people
The charity has launched a crowdfunding campaign to raise £25,000 to cover start-up costs, including the creation of an online resource centre offering individual support, videos and webinars. Much of the network's information will be free to access.
"Rewilding is about letting nature do its thing and take care of itself, but it's also about people," said Wrigley. "People lie at the heart of rewilding. The Rewilding Network will be Britain's first learning and action network dedicated to supporting people who want to put rewilding into practice."
Call of the wild: Three new rewilding initiatives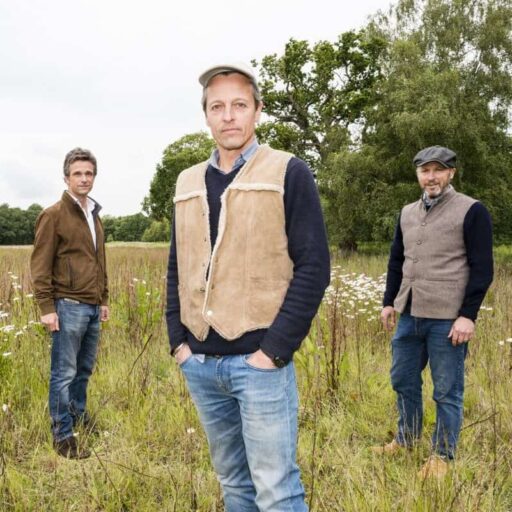 Wild East
Positive News reported last week on the charitable foundation that wants to rewild 250,000 hectares of East Anglia – an area one and a half times the size of London – by 2070.
The Wild East foundation was launched by three farmers: Hugh Somerleyton, Argus Hardy and Olly Birkbeck (pictured), who want people in East Anglia to create space for nature on "farmyards, churchyards, backyards and industrial estates" with the eventual aim of reintroducing species like the lynx there.
"In order to have a nature recovery it cannot exist in hotspots, it has to exist everywhere," Somerleyton told Positive News. "We want to focus on a little nature everywhere rather than a lot of nature in one area."
Image: Wild East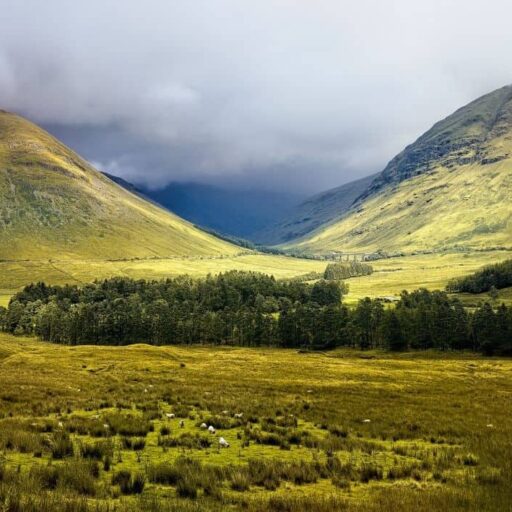 Dundreggan Rewilding Centre
Trees for Life plans to open the world's first rewilding centre in Scotland in early 2022. The facility, near Loch Ness, will be built on the Dundreggan rewilding estate, where the charity is working to restore Scotland's ancient Caledonian Forest.
The centre is part of a wider programme to invest in visitor opportunities in the Scottish Highlands (pictured) and Islands. It will teach people about Gaelic culture and local wildlife, including golden eagles, pine martens and red squirrels.
During lockdown, volunteers at the Dundreggan estate forewent the chance to return to their homes and chose instead to stay behind to sow seeds and look after 100,000 young trees that were due to be planted in the forest.
Image: Niklas Weiss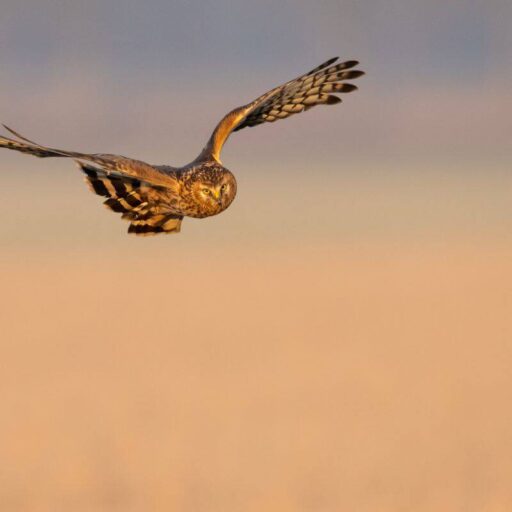 Langholm Moor
A community in Scotland is trying to raise £6.4m to buy 10,500 acres of land, with the eventual aim of rewilding it. The people of Langholm have applied to the Scottish Land Fund for £3m and are trying to raise an additional £3.4m through crowdfunding to buy the land.
If successful, it would be one of the biggest community buyouts in Scotland, where people are coming together to break up the old land monopolies.
Plans for Langholm Moor include peatland restoration, the creation of new native woodlands and the development of responsible tourism, such as bird watching. The crowdfunder is running until the end of October.
Image: Vincent van Zalinge
Main image: Diana Parkhouse