Roses are cliched and bad for the planet, but what should we send instead? These are the flowers that should be in your bouquet this Valentine's Day
Nothing says 'I love you' like a bunch of roses grown overseas and flown into Heathrow –  right? 
Perhaps, not. But the UK has a long-standing love affair with the humble rose, which took off in Victorian times when it was fashionable to communicate in colourful blooms. Red roses, as we know, became the symbol for love and desire. 
Today they are more symbolic of a broken supply chain than romance. In the UK, an estimated 570 tonnes of roses are imported via Heathrow Airport alone in February. Most are flown in from Kenya and the Netherlands, where they are grown in industrial greenhouses under artificial lights.
Estimates suggest that each bouquet has a carbon footprint of around 32kg. Then there are the pesticides used to cultivate them, which show even less love for the planet. 
It is against this backdrop that a movement has sprung forth to change attitudes towards flowers. The SSAW Collective is a growing community of UK florists, growers and chefs, who want to encourage people to embrace seasonal blooms. The collective also has a flower subscription service. 
"There has been a sea change in the way we source and eat food here in the UK over recent years, which has been fantastic," said chef Lulu Cox, co-founder of the SSAW Collective. "Now it's time for the floriculture industry to follow suit — it's vital that we begin to consume flowers more sustainably, and to shift our focus to regenerative farming practices to keep soils healthy for the next generation."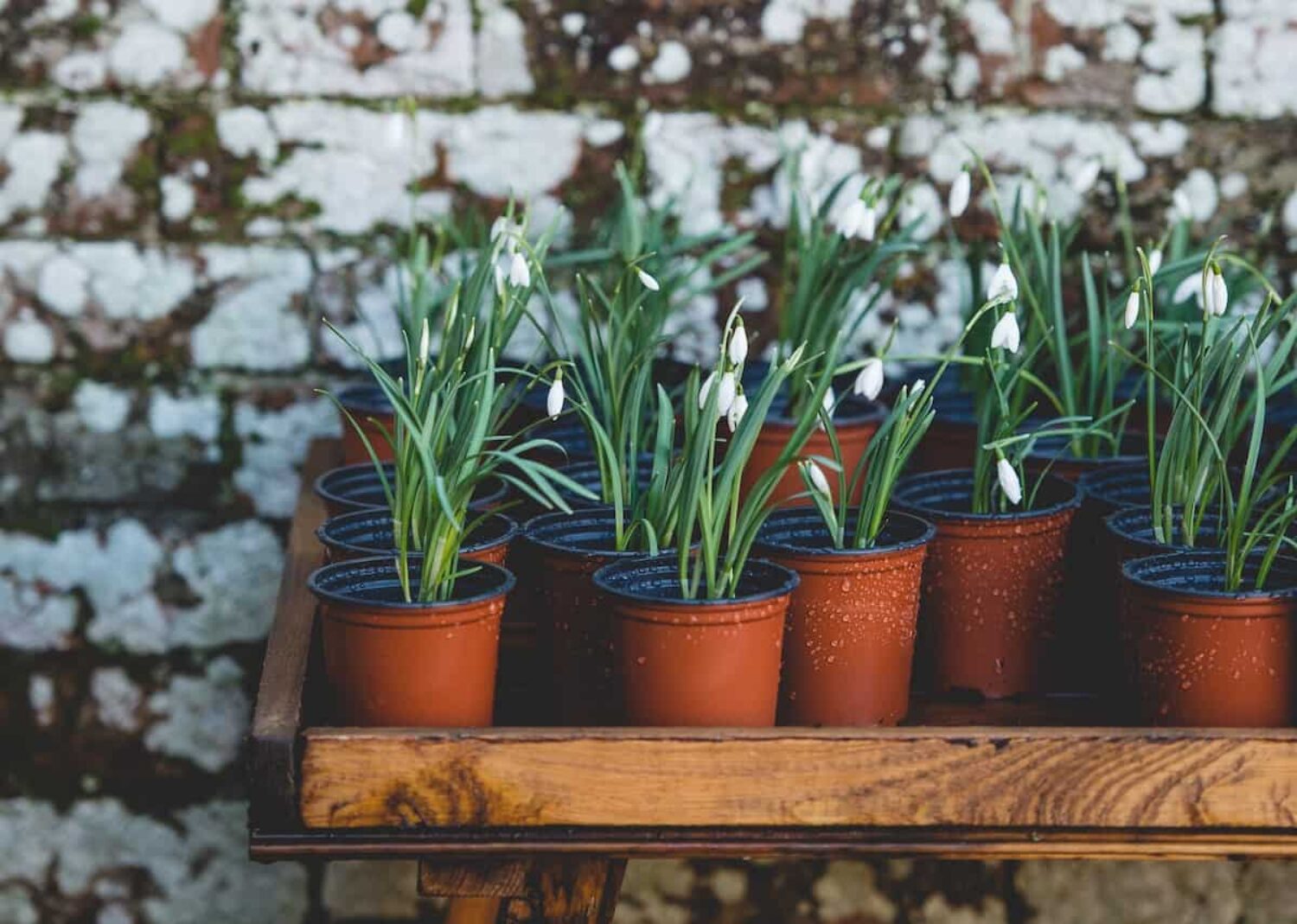 According to the SSAW Collective, a bouquet of 15 flowers grown and sold in the UK produces just 1.7kg of CO2 – 95 per cent less carbon emissions than those grown abroad.
So which species should we plump for? Here are five seasonable and sustainable alternatives to roses that grow well in the UK.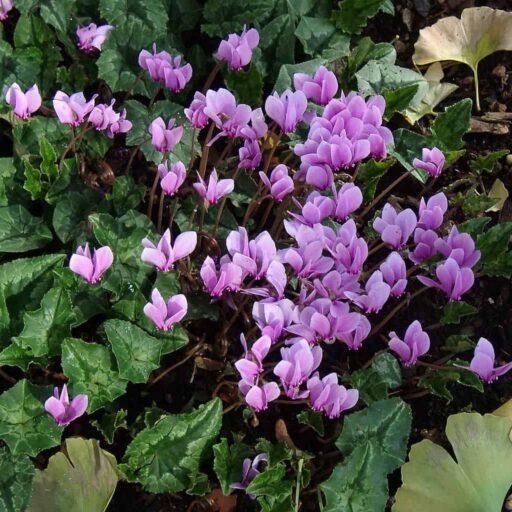 1. Cyclamen
A member of the primrose family, cyclamen originate from present day Iran but are grown in the UK in December, January and February. "In Japan the cyclamen is the holy flower of love, and in the UK it is traditionally known as the plant of 'lasting feelings and sincere affection', so they really do suit 14 February quite nicely," said Olivia Wilson, co-founder of SSAW Collective. 
Image: Hans Bernhard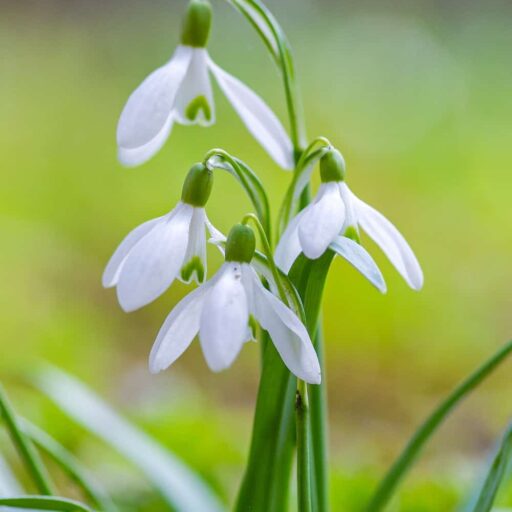 2. Snowdrops
Snowdrops –  so called because they are the first flowers to peak their heads above winter snows –  start popping up in the UK around February. Often thought of as a British native wildflower, they were actually introduced in the 16th century. 
"They hold a number of meanings across different cultures, from purity to fertility and renewal," said Wilson. "Snowdrops can also symbolise hope which we think is ideal for any hopeful Valentine sending flowers."
Image: Yokselm Zok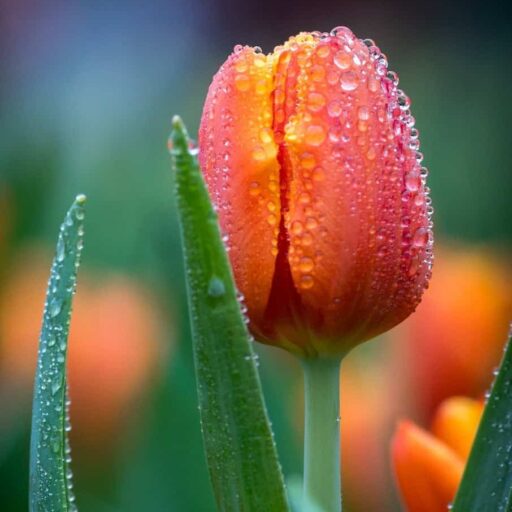 3. Tulips
While the Dutch have a hard-earned reputation for mass producing roses, it is tulips they are famous for. Unlike roses, these vibrant flowers spring from the Dutch soil without much help in early spring. And with the UK sharing a similar climate to the Netherlands, the flowers are easily grown on home soil, making them a sustainable alternative to roses.
Image: Wai Siew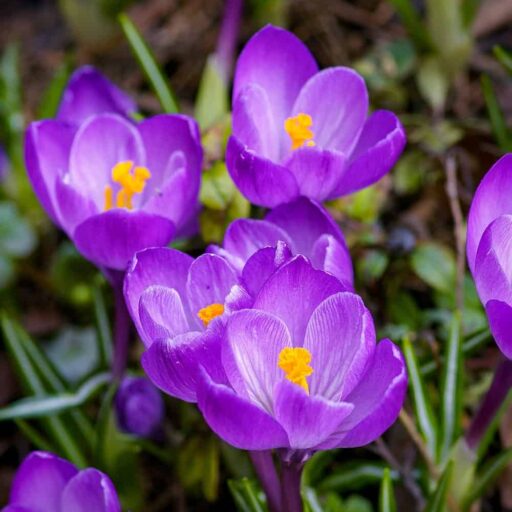 4. Crocus
This six-petalled flower is native to southern Europe, but has proven hardy enough to adapt to the UK. There it provides a welcome injection of colour in early spring in a wide range of colours, including purple. 
Image: Yoksel Zok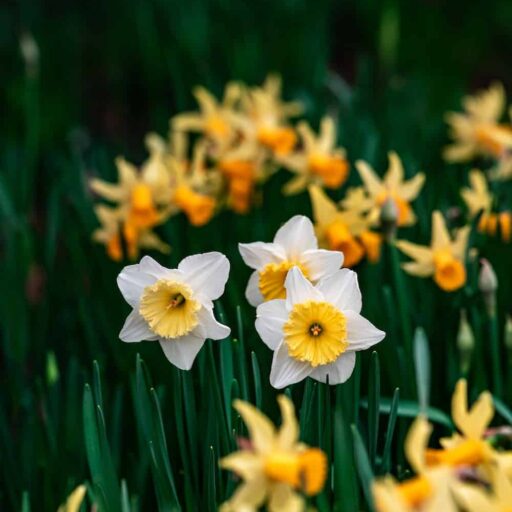 5. Daffodils
The national flower of Wales is another early riser and usually heralds the arrival of spring. If you feel it lacks the same sense of occasion as a rose or tulip, then be reassured by its association with new beginnings.
Image: Andreas Brun
Main image: Annie Spratt