Skimpy swim shorts, frigid fjords and hot water bottles – Lewis Pugh's approach to climate campaigning is far from conventional
The Ilulissat glacier carves icebergs that are over a kilometre tall including, legend has it, the one that sunk the Titanic.
As well as feeding legends, it feeds the Ilulissat Icefjord in Greenland, and it's across the mouth of this fjord that Lewis Pugh completed a gruelling swim in September, in a bid to bring about meaningful action on the climate crisis.
Pugh, an endurance swimmer and UN patron of the oceans, completed the 7.8km swim on 7 September. Over 12 days, he faced water temperatures of between 0 and 3 degrees. His attempt was hampered by icebergs and brash ice, which clogged the mouth of the fjord.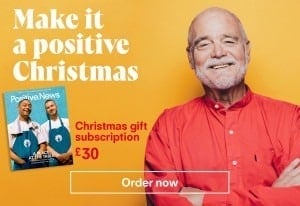 "It feels like running across a motorway. Except instead of dodging cars, I'm in 0°C water dodging icebergs," he tweeted mid-attempt. 
Wearing only speedos, his body temperature had to be monitored constantly due to the risk of hypothermia.
It made Pugh, who was born in Plymouth, the first person to complete a multi-day swim in the Polar regions. He used hot water bottles and hot chocolate to warm up after stints in the water, and described the swim as the most challenging of his career.
"We rely on ice for our survival," he said. "Ice keeps our planet cool enough for us to live. But we are losing it fast. No ice, no life.
"We have seen so many natural disasters this year – from wildfires in Greece, to foods in Germany, extreme snowstorms in Texas. But I also want everyone to be aware of what is happening here in the Arctic."
Pugh will visit the COP26 conference in November to call for 30 per cent of the world's oceans to be safeguarded as marine protected areas by 2030. His approach has been described as 'speedo diplomacy'.
Main image: Kelvin Trautman