It's 2050. Big oil is gone and emissions are plummeting. Fantasy or near-future reality? In our 'Imagining a better future' series, we report from tomorrow's world, where everything turned out fine, and talk to the experts for a present-day reality check
It was an unlikely soundtrack to the demise of big oil. But as BP executives filed out of the firm's London HQ for the last time yesterday, activists boogied in the street to Whitney Houston's I Wanna Dance With Somebody.
The choice of song was no accident. The last time emissions were this low, Houston topped the charts both sides of the Atlantic. The year was 1987.
A little more than half a century later, BP has joined rivals Chevron, Shell and ExxonMobil in filing for bankruptcy. Impacted employees will be retrained by the UK government for jobs in the booming green energy sector, which has 15,000 vacancies in the UK alone.
"The decarbonisation wave became a tsunami," said energy analyst Faith Laverne.
It happened quicker than even the most optimistic analysts predicted. Positive tipping points toppled like dominoes. The EU's ban on fossil-fuel fertilisers. China's 5,000km-range car battery. Germany's €20 solar panel. Plant-based plastics. The heat pump revolution. Hydrogen planes. How archaic it suddenly seemed, drilling for oil.
With carbon emissions plummeting, global temperatures have stabilised and will peak well below 2C of warming. The next task is removing historic emissions from the atmosphere. The rewilding movement has already made strides in this department. Data suggests that the return of bison, lynx, elephants and other big beasts to the millions of hectares of restored habitats sequesters more carbon annually than China belched out in 2010.
Meanwhile, experts predict that more positive tipping points are about to be breached as regenerative agriculture goes mainstream and farmers unilaterally ditch the industrial methods of old, while the cost of carbon removal plummets. "With carbon removal, we're about where we were 30 years ago with solar panels," said Laverne. "Emissions will soon be in reverse."
BP's oil rigs will not be abandoned entirely. No sooner had the sun set on big oil yesterday, the University of Aberdeen announced plans to turn one defunct rig into an offsite marine biology campus, since the structures have become a nursing ground for sharks recolonising the North Sea.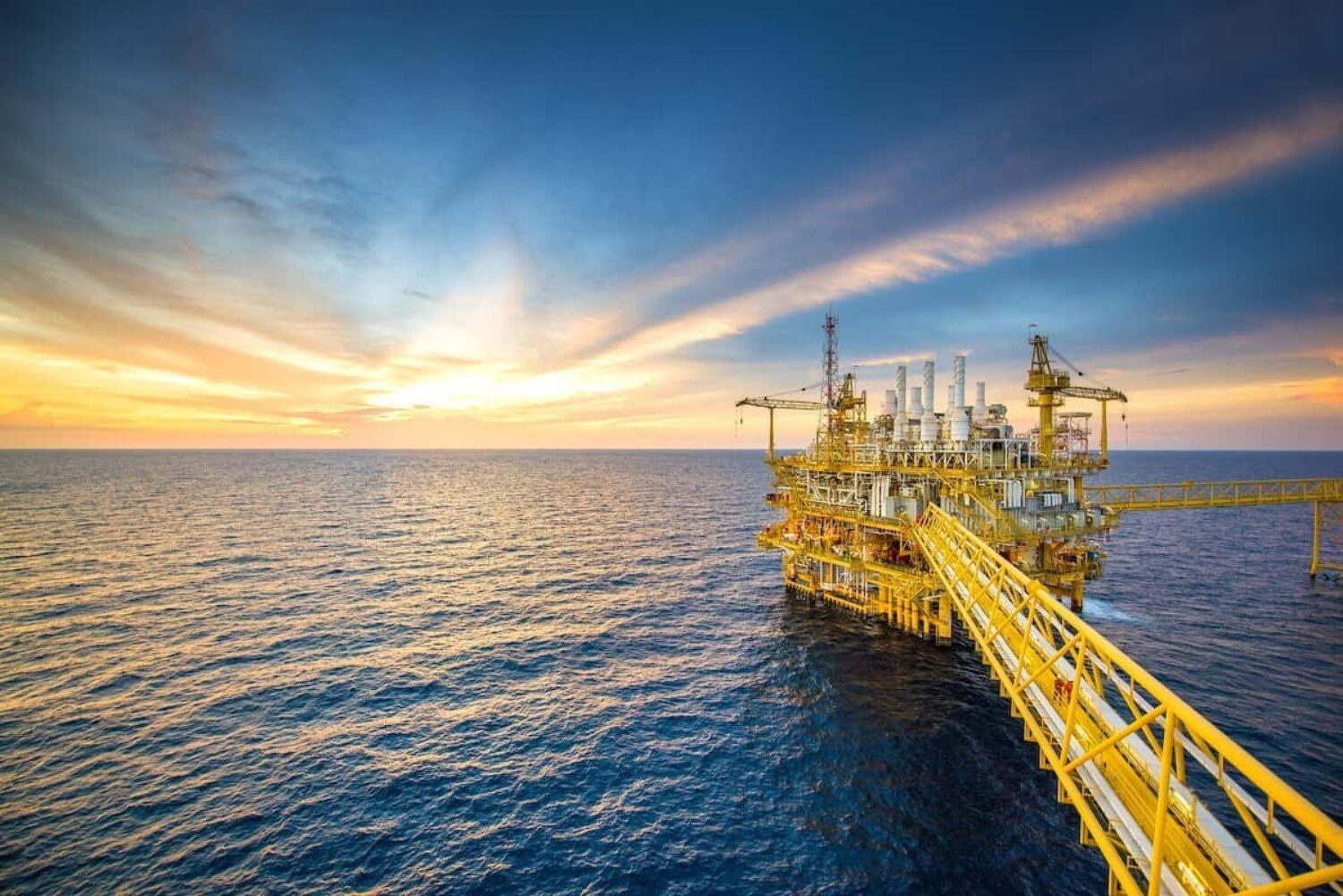 Reality check
Energy analysts forecast some major milestones this decade: peak fossil fuels (Rocky Mountain Institute), peak emissions in China (Carbon Brief), possibly peak emissions globally (Climate Brink). Will we fix the climate? The window is closing but "it can be done", wrote scientists behind the latest Intergovernmental Panel on Climate Change report, in an article for Positive News.
But not without regenerative agriculture, says Costa Rican scientist Dr Eduard Müller, a global leader in regenerative development who helped transform his country – the only one in the world to almost double its forest cover. "By producing food differently we could be putting 150 per cent of global emissions in the ground every year," he says, citing research from US non-profit the Rodale Institute, which found that global adoption of regenerative farming practices would result in a rapid drawdown of atmospheric carbon. And the welcome side effect? "We would regenerate biodiversity very quickly."
Proof of progress
Back in 2012, doomsday warming scenarios were predicting between 5C and 6C of warming by 2100. These temperatures are now off the table, thanks to falling emissions and the exponential growth of renewable energy. The world will keep warming to 1.7-1.8C if nations make good on climate pledges, according to analysis published in the journal Nature.
Main image: Zstockphotos
You're the solution that Positive News needs
Our small, dedicated team is passionate about building a better alternative to the negative news media. And there's never been a greater urgency to our mission.

But to invest in producing all the solutions journalism that the world is longing for, we need funding. And because we work in your interests – not those of a wealthy media mogul or corporate owner – we're asking readers like you to get behind our team, by making a regular contribution as a Positive News supporter.
Give once from just £1, or join 1,200+ others who contribute an average of £3 or more per month.

Join our community today, and together, we'll change the news for good.