Trees for Cities is urging teachers and parents to help children embrace outdoor learning at home or school
As parents and teachers across the UK grapple with children returning to the classroom, environmental charity Trees for Cities is calling for schools to embrace outdoor learning.
The charity, whose aim is to improve lives by planting trees in cities, is providing free online educational resources and curriculum guides for teachers and parents to help students do more outdoor learning 'in a post-Covid world'.
They include guides on planting and growing vegetables, as well as videos and suggestions of games and exercises linked to nature. The resources are designed to tie in with the national curriculum.
A growing body of evidence suggests that children who spend more time playing and learning in high-quality green spaces experience improved physical and mental health, a closer connection with nature and develop 'more environmentally sustainable attitudes'.
David Elliott, chief executive of Trees for Cities, said: "We know that deep and lasting change can only be made if tomorrow's generation is involved and inspired to take action. We believe that an understanding and appreciation of the environment must be gained during childhood and through outdoor education, yet, access and connection to nature is reducing with each generation – and this has been highlighted by the impact of Covid-19 for many individuals and families across the UK."
We believe that an appreciation of the environment must be gained during childhood and through outdoor education
While the resources are focused on schools, information about growing food could benefit children and parents at home too, said the charity.
Trees for Cities has also been transforming school grounds across the UK into gardens in a bid to inspire hands-on learning and get children excited about growing and eating healthy food. To date Trees for Cities has created 73 'edible playgrounds' in school grounds, working with more than 16,000 schoolchildren.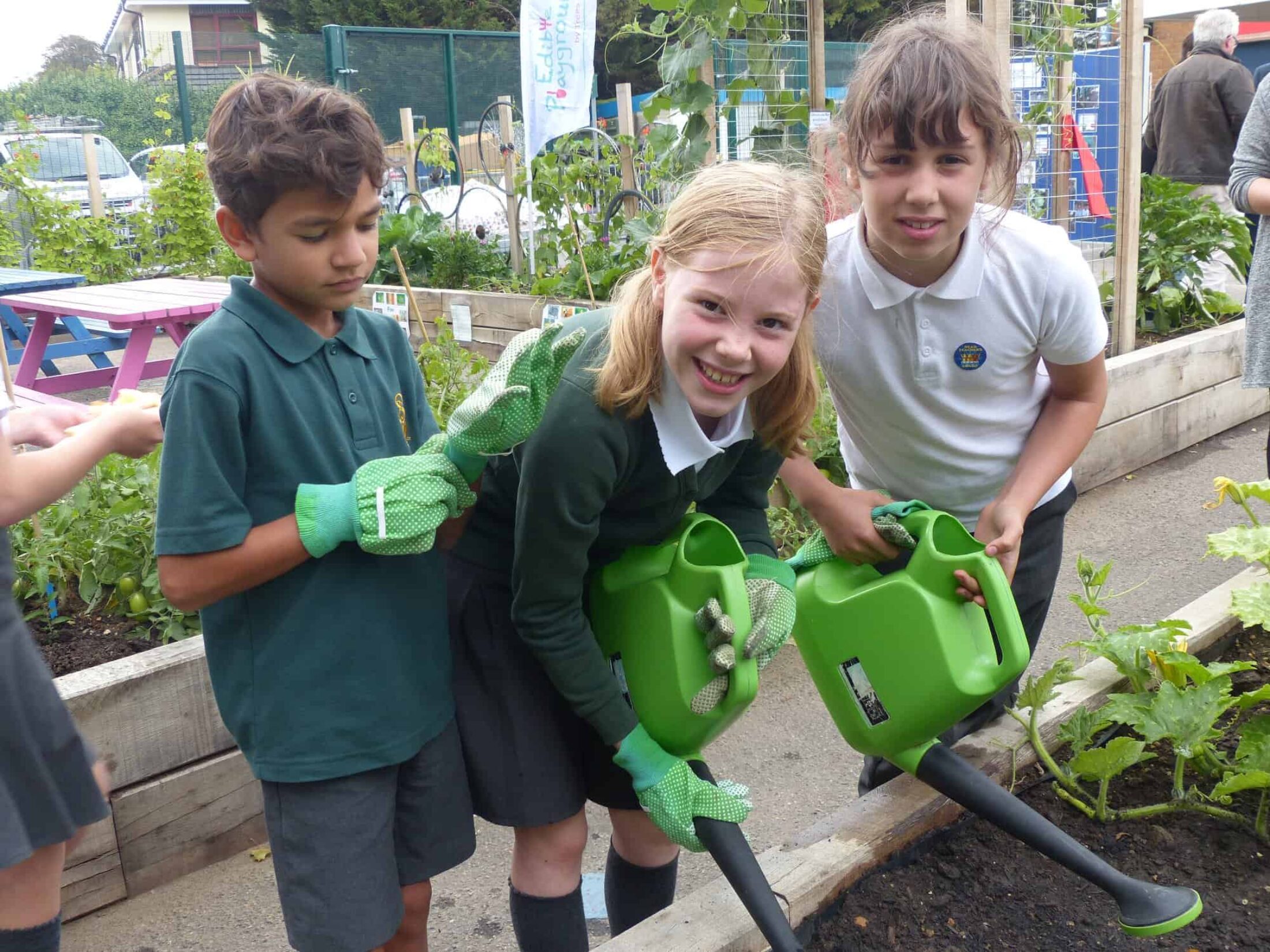 Craig Heeley, headteacher at Lemington Riverside primary school in Newcastle, said: "Since the edible playground's completion in January 2020 the world has been thrown into turmoil by Covid-19 – but throughout the months of lockdown it has provided a place of calm and inspiration for the vulnerable children and the children of key workers who continued to attend school.
"For many of the children (and staff), it was their first experience of growing fresh produce and the culmination of the school chef using the home-grown produce for the children's dinner in the summer was hugely exciting for all involved."
Main image: CDC