This year marks the 20th anniversary of US chef Jim Denevan's pioneering project
Bored of formulaic dinner parties and uninspiring restaurant meals, in 1999 US artist and chef Jim Denevan devised a tasty alternative. He invited diners to a communal meal at the source of the ingredients on the menu, describing it as a celebration of "people, place and the origins of good food".
Twenty years later, Denevan's project, Outstanding in the Field, has staged more than 1,000 events around the world, sharing and celebrating stories of the food's producers at each one. His travelling troupe of waiters and chefs have laid out their trademark horizon-busting tables at organic vegetable farms and fruit orchards, grass-fed ranches and creameries, olive groves and date gardens, sandy beaches and trellised vineyards.
The event in the photo above took place at the Devil's Gulch Ranch, an organic family farm that raises rabbits, pigs and sheep and grows premium wine grapes in Marin County, just over the Golden Gate Bridge from San Francisco.
Feasts have taken place in 50 US states and in 15 countries, often with top chefs at the helm of the (field) kitchens.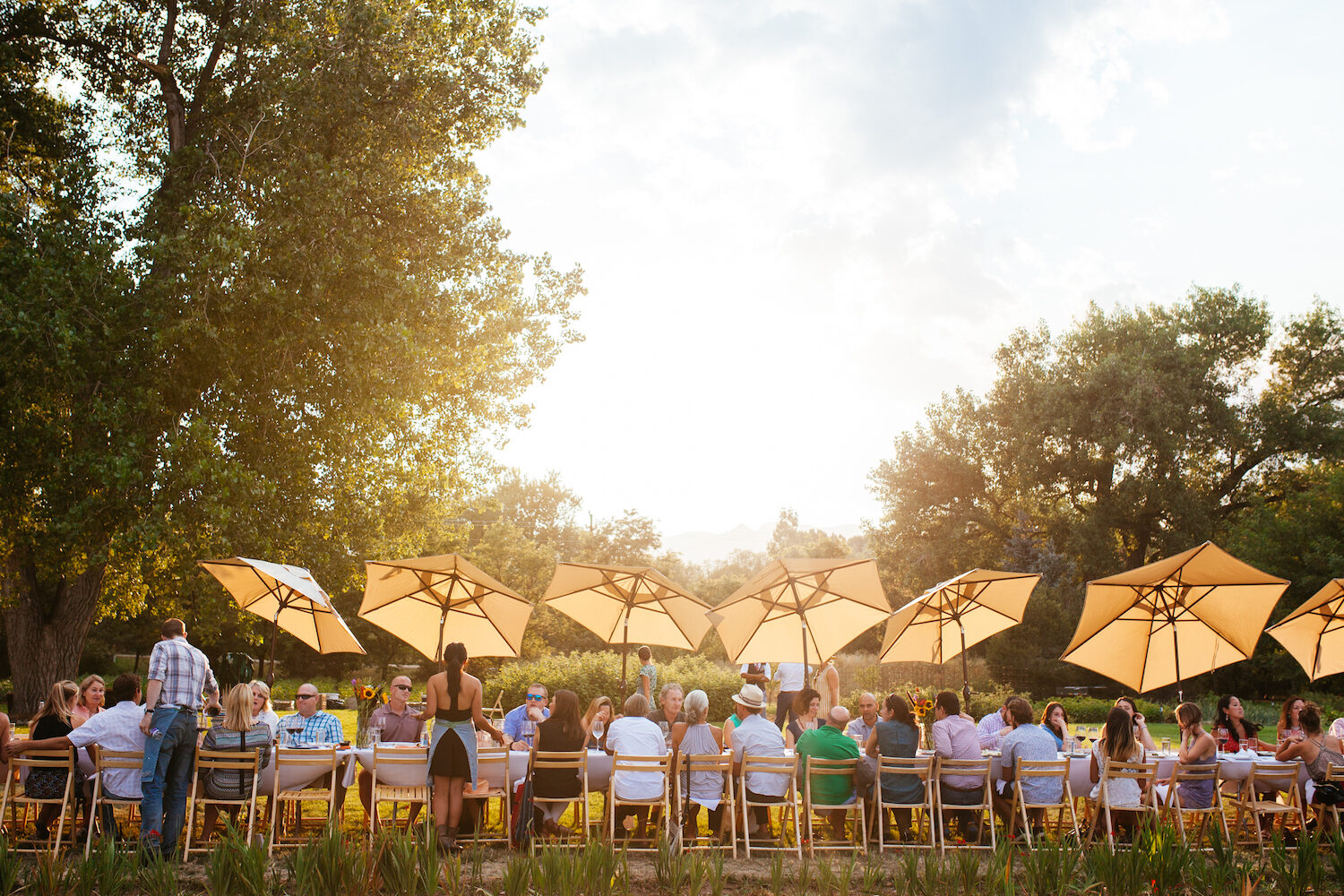 In 2019, Outstanding in the Field will hold three events in Europe, including two dinners in France and a first-time visit to Sweden for a meal at a castle in the Österlen region.
Featured image: Ilana Freddye
Fed up with negative news? Can you help us?
The negativity bias in the media is holding society back. While it's important to report problems and hold power to account, we believe there is also a need for rigorous reporting on progress, possibility and solutions. We call this 'constructive journalism', and to keep doing it we need your help.
We know you want Positive News to benefit as many people as possible, so we haven't put up a paywall. We don't answer to and rely on a wealthy proprietor because, instead, we are owned co-operatively by 1,500 of our readers who joined our crowdfund in 2015. And we're not beholden to advertisers either, because we know that you only want to hear about companies that have a positive impact.
So, instead, we depend on you. Positive News is more than a magazine, it's a community of people who see and share the good in the world. We need your support to continue publishing our inspiring journalism and to set the example for other media to follow. It's quick and easy to contribute and you can support Positive News from just £1. Every contribution makes a vital difference. Thank you for helping us to change the news for good.