Zero waste refill shops are popping up all over the English capital, but lugging around containers isn't always convenient. This small business has a solution
Every new revolution starts with the spin of a wheel. That's what Louisa Robertson-Macleod discovered in March 2022 when she started Daun, a new 'zero waste' ingredients and pantry refill service based in London. 
Aware that the capital has a brilliant range of small refill stores but not necessarily in the quantity or geographical spread required to make it a convenient choice, she spotted a gap in the market. 
"For people with busy working lives, refill shops are not often round the corner," says Robertson-Macleod, who was working for a horticultural therapy charity when she set up the company. "You have to do a lot of preparation to make it work for you, such as lugging containers back and forth."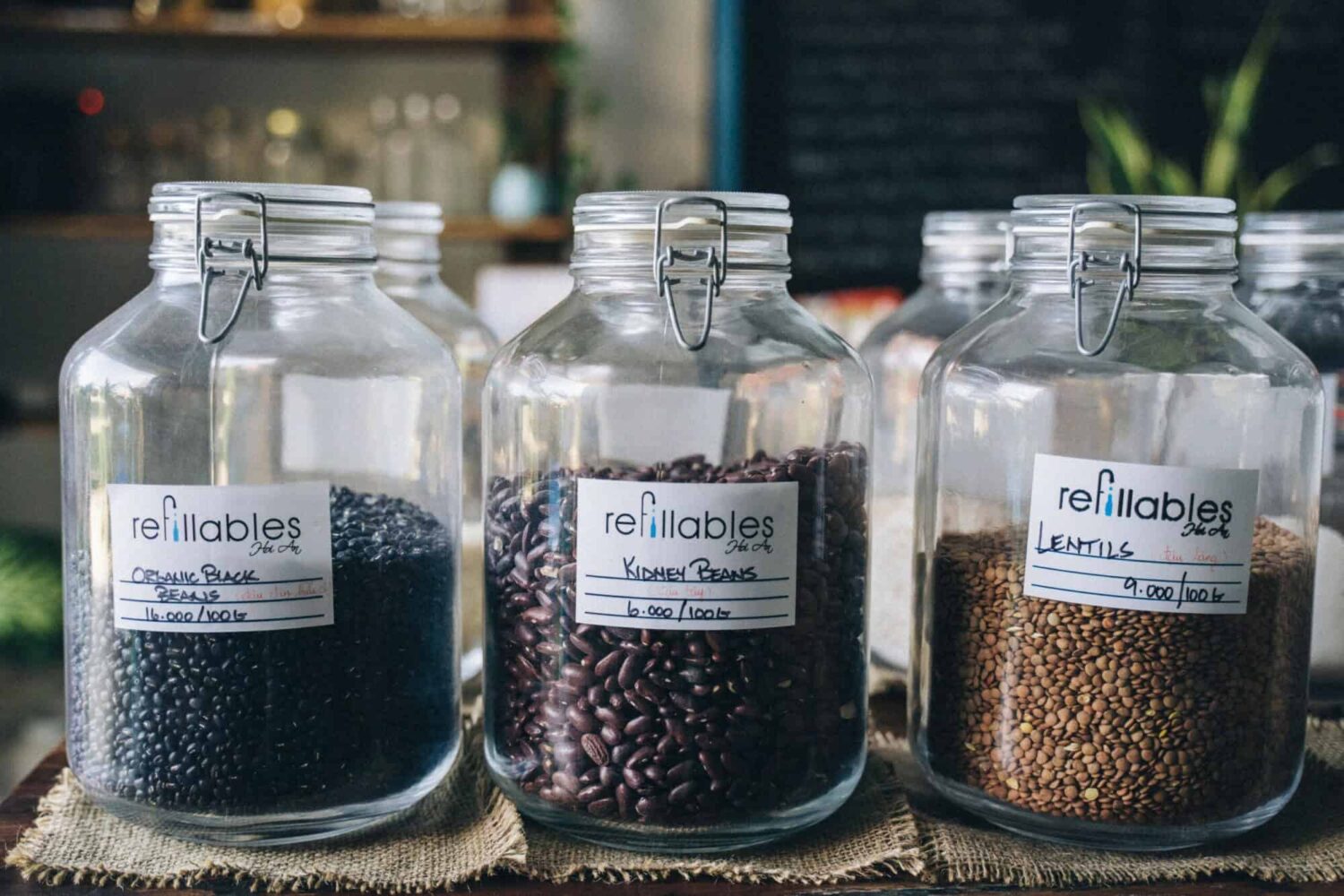 To address the problem, she launched Daun (pronounced 'dawn'), a refill-based delivery service powered by e-cargo bike. The premise is simple: customers order their store cupboard favourites – things like nuts, grains, pasta and coffee – and Robertson-Macleod delivers them directly to their door within one to three days. 
What's more, Daun sells high-quality, low-impact products, all delivered in reusable, drawstring bags (in case the e-bike's 90 per cent reduction in CO2 emissions compared to diesel vans wasn't quite sustainable enough). 
Once used, she collects the bags, cleans and reuses them, closing the packaging loop. 
The question should not be how many kinds of recycling bins do we have. It should be why is there a bin at all?
It's catching on. Working out of her home in Ladbroke Grove, Robertson-Macleod began by delivering locally but was soon inundated with requests from across London. She now delivers city-wide.
One of her regular customers is Charlotte Riddick from Camden. "I don't like all the plastic that you get [with food]," says Riddick."It's not good for the environment and it doesn't look homely." 
Riddick doesn't have a car and says going to the refill shop isn't always possible for her. However, as well as finding Daun to be convenient – "I've bought a bit of everything, lots of quinoa and couscous and pasta and I really love the nuts that they do" – Riddick was also impressed by the prices.
For example, 1kg of organic British rolled oats will cost £3.04 with Daun. Expect to pay 6p more for the same quantity at Waitrose, and if you shopped at Tesco you would recoup just 14p in savings.
There is no minimum order but there is a £3.40 delivery charge, which is comparable to major supermarkets. "That's just to cover the bike rental," says Robertson-Macleod, who's keen to help people change their habits.
Since starting Daun, she's changed some of hers, having extensively researched topics around both food and waste. She's begun selling some foraged foods and is discussing the use of mycelium packaging with the Magical Mushroom Company, as a possible way to reduce waste (only 12 per cent of plastic packaging in the UK is likely to be recycled).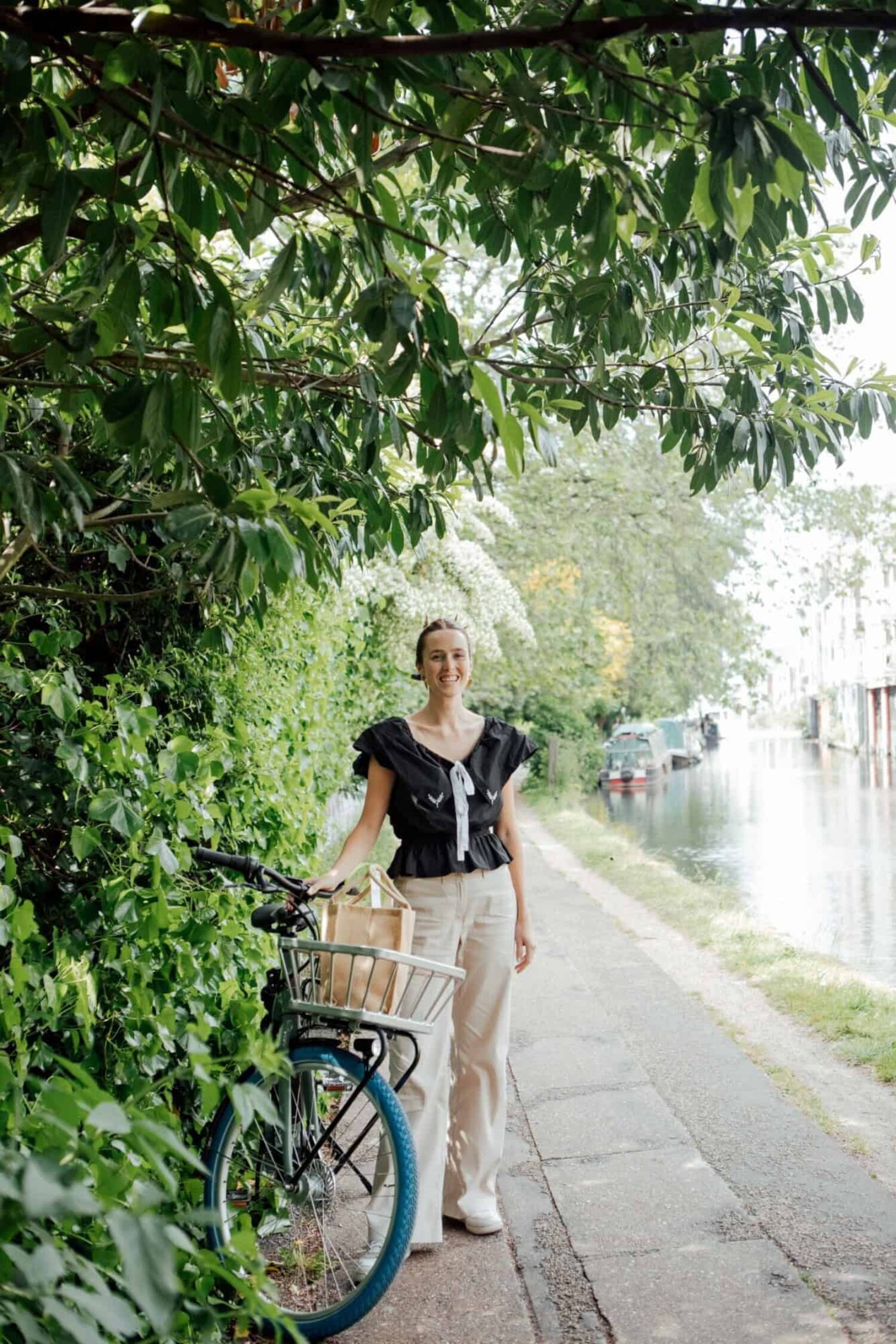 She has also tapped into the trend of cargo bikes, something Transport for London wants to fast-track in the capital, by providing more parking spaces, using procurement policy to fuel uptake, and developing a safety standard. It estimates that a sixth of all deliveries could be made by cargo bike by 2030.
"It's also been very inspiring to discover the rise in growers and suppliers who are working to offer environmentally-conscious ingredients," says Robertson-Macleod. "I've been trying to move towards locally-sourced goods, like the first ever, British-grown organic chia seeds from Suffolk, and British-grown organic chamomile tea harvested by hand in Shropshire."
"For any ingredients that are not easily grown in the UK, we work with zero-emission transport like sail cargo ships, to bring over Portuguese carolina rice and an unrefined cane sugar called Panela," she adds. 
For any ingredients that are not easily grown in the UK, we work with zero-emission transport
It's this access to these types of goods in a more convenient way that could help many take the leap towards the refill model. 
Sian Sutherland, co-founder of A Plastic Planet, an organisation that works to help society move away from plastic, says that it's time for a shopping revolution.
"[We think] that buying something in a plastic container and then throwing it away is normal," she says. "Waste is not normal and we need to quickly shift to systems that eradicate it. The question should not be how many kinds of recycling bins do we have in our kitchens. The question should be why is there a bin at all?"
Time for a new Daun, then?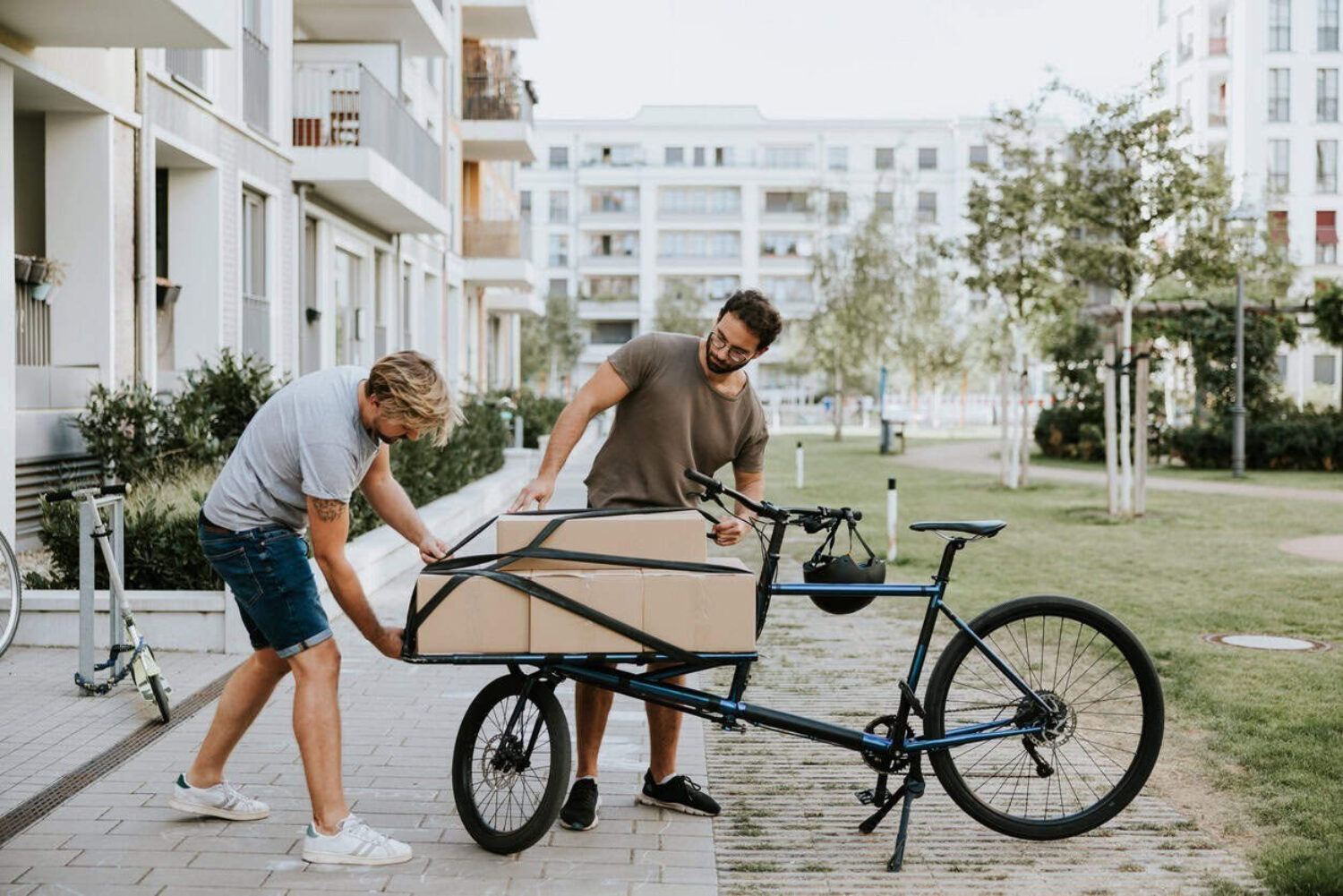 Three more bike delivery services taking off
1. Chorlton Bike Deliveries, Manchester
This dedicated group of volunteer riders in Chorlton, Manchester deliver everything from supermarket shops to food bank deliveries using cargo bikes. The service even runs a 'you shop, we drop' scheme where people in need shop, and are then taken home by a rider.
2. Farr Out Deliveries, Edinburgh
Zipping across the Scottish capital transporting just about anything you can think of (books, cakes, birthday presents), the Farr Out cargo bike crew is changing the way Edinburgh thinks about deliveries. They'll even help you move house. By bike.
3. Cargodale, Calderdale
Covering Todmorden, Hebden Bridge and the surrounding Yorkshire Dales, Cargodale riders can carry up to 100kg of goods at once. Helping to reduce emissions emitted by typical delivery companies, the bikes are equipped with both live routing software to beat the traffic – and batteries to beat the hills.
Main image: Helena Dolby