A repair centre run by refugees in Amsterdam is helping big brands breathe new life into old clothes. Now the founders are opening another fixing factory in the UK
Westerpark is about as Dutch as it gets. Constructed in the grounds of a former gasworks, this sprawling urban park in central Amsterdam teams with hip eateries, open picnic areas, rain-fed waterways, and a maze of flower-strewn community gardens.

Just off the park's south-western edge, in a nondescript industrial unit close to the city's ring road, a taste of a new-look Netherlands is unfolding. It is doing so to the sound of Arab pop music, the mechanical hum of sewing machines, and conversations in rudimentary Dutch.

Welcome to the United Repair Centre, the latest venture in Amsterdam's efforts to become one of the world's first fully circular cities. Set up last September with support from the city government and outdoor clothing brand Patagonia, the centre employs around 20 full-time workers to repair ripped or broken clothing that would otherwise be dumped in the bin.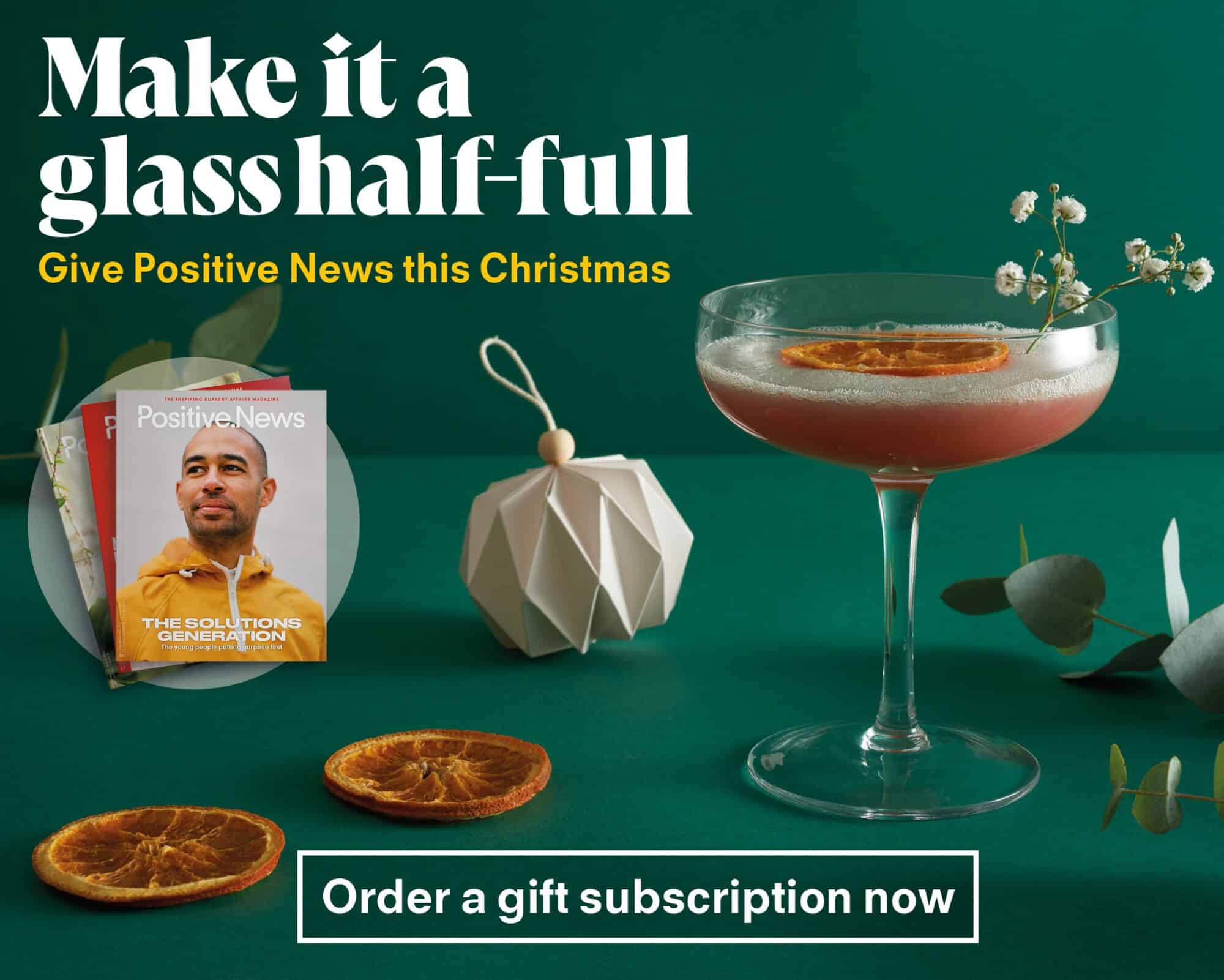 Run as a for-profit social enterprise, the centre's goals are as much social and they are circular. Everyone on the company's books is an economic migrant or refugee – or, as the initiative's Brazilian-born co-founder, Thami Schweichler, prefers to say, a "newcomer".

One such new arrival is Ramzi, a 50-year-old Palestinian who escaped to Amsterdam after life in his adopted home of Syria became untenable. Before the country's descent into violence, he worked as a tailor in Damascus, specialising in clothes for girls.

Today, he takes whatever comes through the door. He welcomes the variety, he says: "With every piece, there's always something new to repair, which helps keep the work interesting."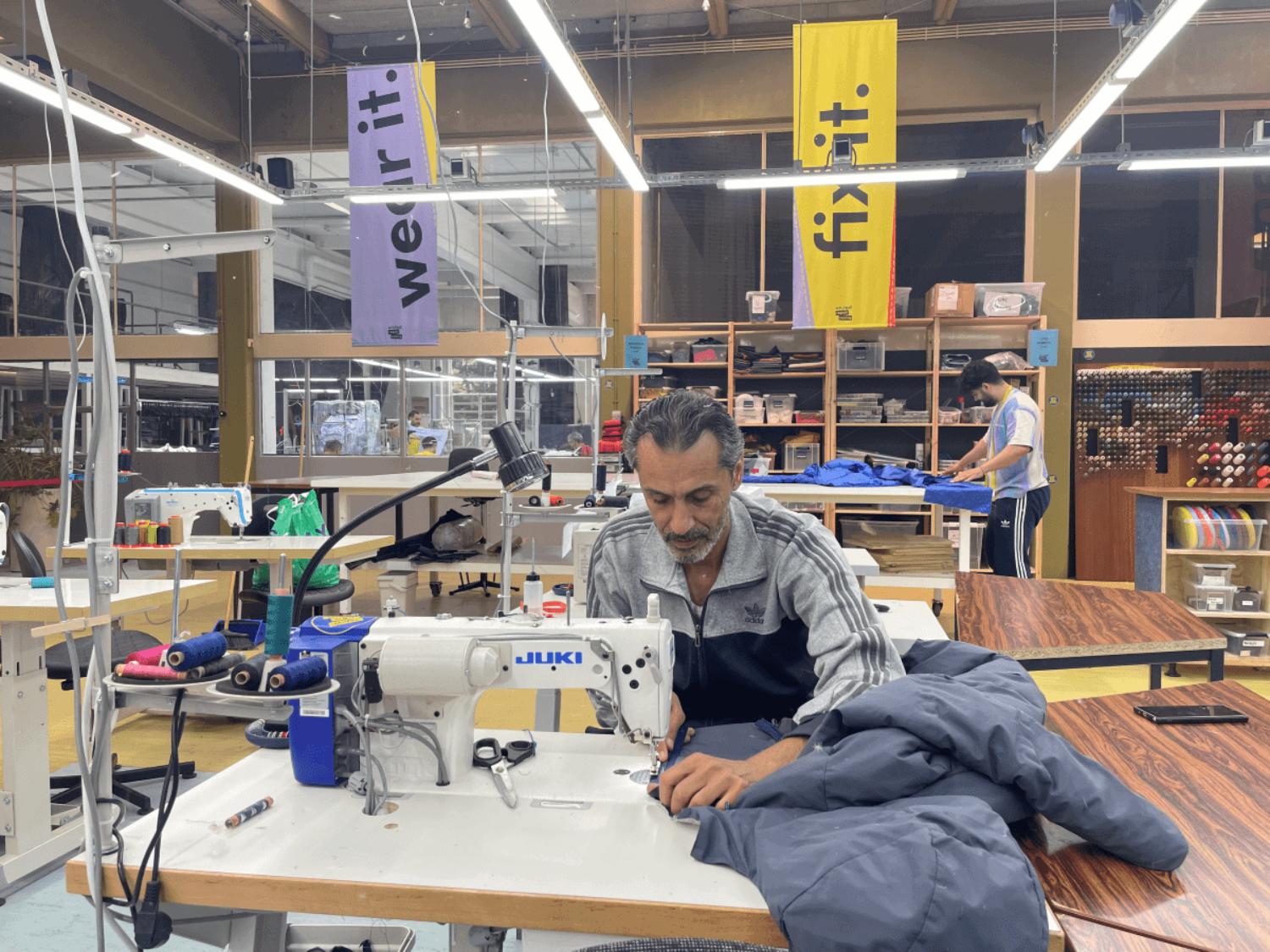 With five children at home, the job also helps put food on the table and a roof over their heads. The same is true for his fellow workers, who mostly come from Syria but who also include Ukrainians, Russians, Chinese, and Iranians, among other nationalities.

Some have tailoring skills already, but on-the-job training is provided for those who don't. As of this October, the centre will run a certified training course in partnership with a local technical college. All 10 initial participants are guaranteed a job with the social enterprise after they graduate.

The centre's impact goes beyond just a regular pay packet. Schweichler and his colleagues also step in to help with everyday issues that come with settling into a new country, from pointing them to language classes to assisting them with housing support or legal advice. 
There's always something new to repair, which helps keep the work interesting
While small is certainly beautiful, the centre's full impact relies on achieving scale. On that score, Schweichler has no lack of ambition. The 38-year-old industrial design graduate hopes to grow the workforce to 150 within five years, while increasing the annual number of repairs to 300,000 (up from 25,000 at present).

A worrying cloud on the horizon is the politics of immigration in the Netherlands. Earlier this month, the ruling coalition government collapsed over plans to tighten immigration laws. Asylum applications are expected to hit 70,000 this year, up from 47,000 last year.

Yet this newcomer-friendly startup has several trump cards up its sleeve. The first, curiously, is a solid track record. Sharing the centre's workspace is Makers Unite, a sister project also co-founded by Schweichler. Set up in 2016, it employs newcomers to upcycle old clothes and turn them into new products.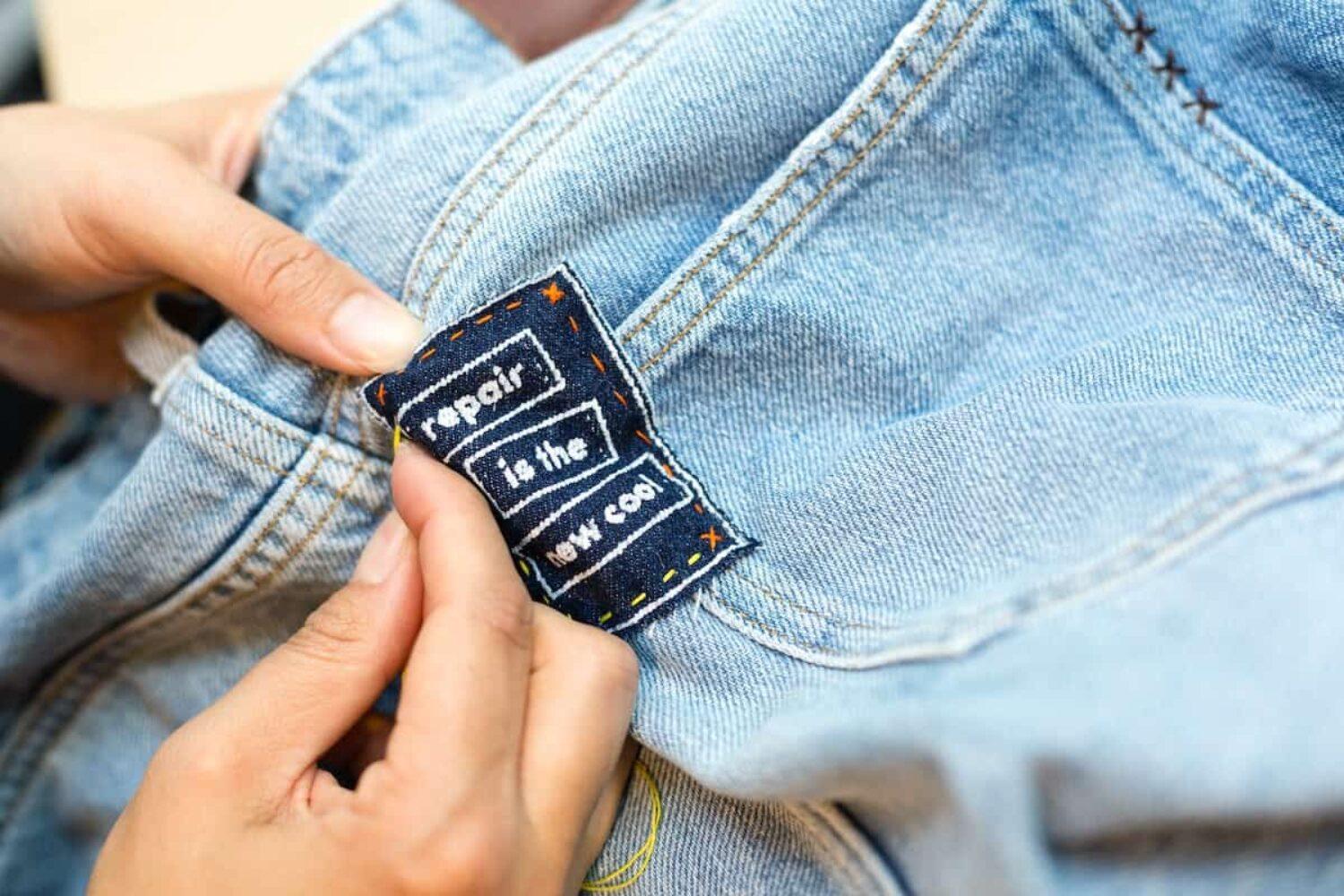 Makers Unite's production is overseen by Fadi, a 39-year-old Syrian. Before having to flee his native Aleppo, he ran his own textile business with 40 employees. His small team of tailors is currently putting the last touches to a new collection of upcycled jeans and denim jackets for the clothing retailer, C&A.

"The big dream of everyone who comes [to the Netherlands] as a migrant is to find a job directly," he says. "But it's difficult because you have to be in a camp for a year and during that time you can't work."

The second factor in the centre's favour is the backing of half-a-dozen brands, including Decathlon, Lululemon, Scotch & Soda, and Patagonia. Each has committed to send the centre a regular supply of damaged items that are returned by customers for repair – with the bill picked up by the brands themselves.
This guaranteed flow of work has enabled the Dutch social enterprise to set in motion plans for a second workshop, only this time in the UK, where the controversial Illegal Immigration Bill was approved on Monday. It allows the government to detain and remove anyone who enters the UK without official permission.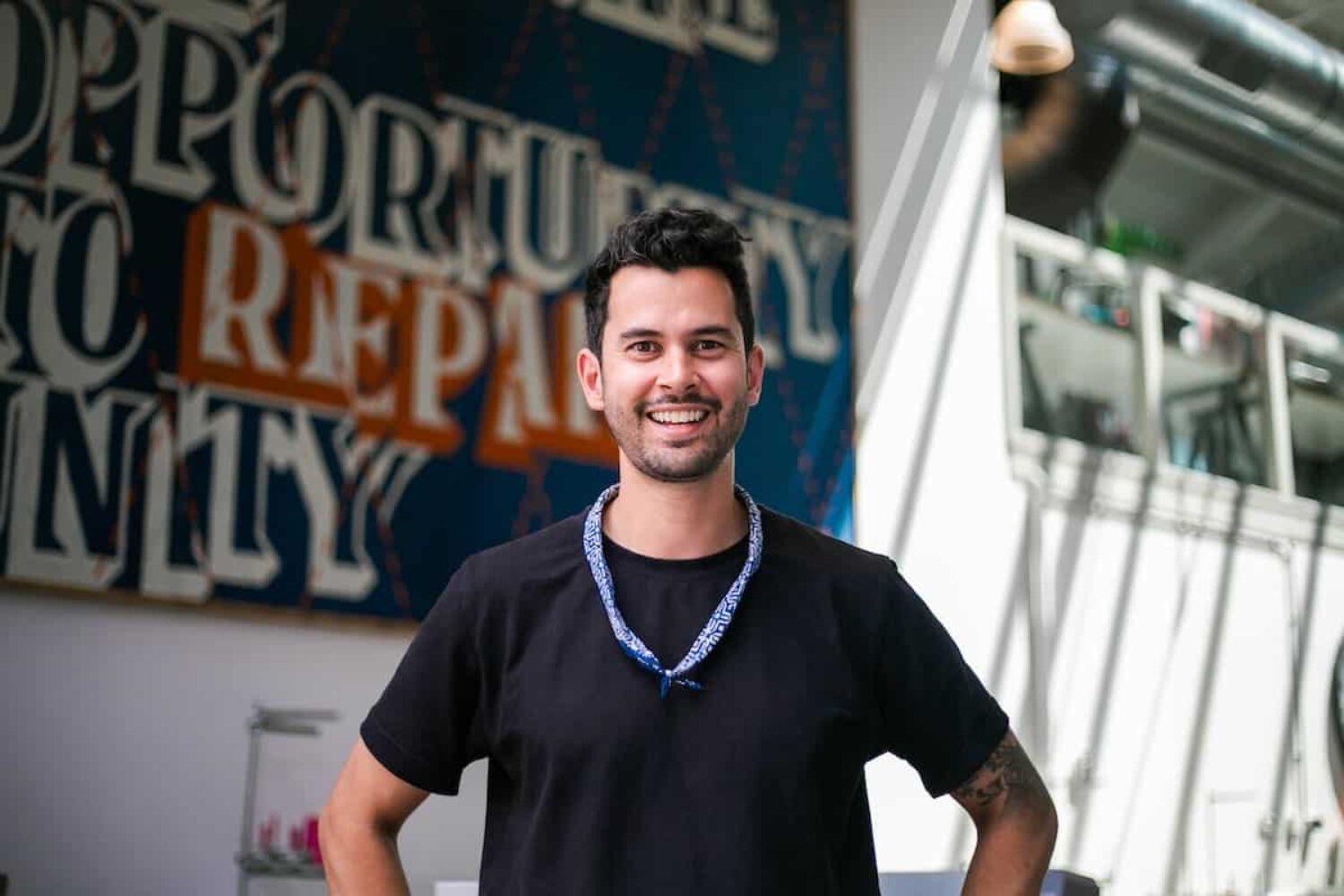 However, despite the hardening stance towards refugees in the UK, all being well, a new United Repair facility will open in Leeds later this year, with another possibly following in London at a later date, says Schweichler.
The decision to start in Leeds is partly driven by the city's long heritage in textile manufacturing, but also by its high levels of deprivation. In addition to newcomers, Schweichler's intention is to involve young unemployed people as well as the long-term unemployed at the Leeds site.

"It's difficult to ship repairs to and from the UK these days because of Brexit. Everything gets stuck in customs," the Brazilian-Dutch social entrepreneur explains. "So, we figured, why not set up there? There's a market for repairs, there's a clear social need, and there's a proven way for us to connect the two."

Main image: United Repair Centre 
Help us break the bad news bias
Positive News is helping more people than ever to get a balanced and uplifting view of the world. While doom and gloom dominates other news outlets, our solutions journalism exists to support your wellbeing and empower you to make a difference towards a better future. And as Positive News' audience and impact grows, we're showing the rest of the media that good news matters.

But our reporting has a cost and, as an independent, not-for-profit media organisation, we rely on the financial backing of our readers. If you value what we do and can afford to, please consider making a one-off or regular contribution as a Positive News supporter. Give once from just £1, or join 1,000+ others who contribute an average of £3 or more per month. You'll be directly funding the production and sharing of our stories – helping our solutions journalism to benefit many more people.

Join our community today, and together, we'll change the news for good.