Synonymous with a lifestyle that's in tune with nature, surfing is not as green as it appears. But solutions are on the horizon
Seven-times national surfing champion, Lucy Campbell (main picture), has slammed her sport's hidden environmental impact, and its reliance on boards and wetsuits made from petrochemicals that create tonnes of waste each year.
Pledging to only work with brands that have a clear sustainability ethos, she told the BBC that the top surfing companies "need to change".
Surfing has always been associated with a lifestyle that's in tune with the environment, but the manufacture of polyurethane surfboards and wetsuits comes with a hefty carbon footprint.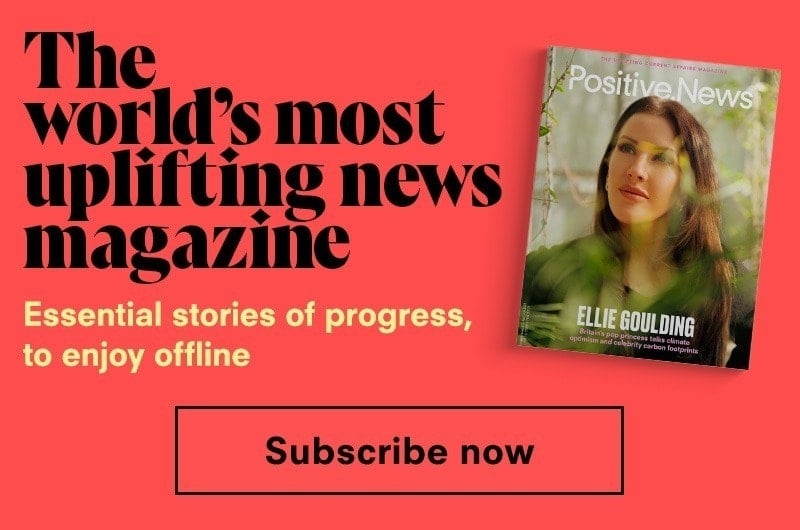 When it comes to wetsuits, neoprene is the villain. During manufacturing, the petrochemical fabric releases toxins into the atmosphere that are extremely harmful to humans and wildlife. It also has one of the longest lifespans of any polymer, so much so that it's often used to line landfill sites.
The industry is responding to demand for greener products and designing a new generation of surfing gear made from natural or recycled materials.
Patagonia was the first surf company to remove neoprene from its range when it developed a natural-rubber alternative called Yulex, in 2016. The rubber is made from hevea trees in a zero-waste production process that requires ten times less water and reduces CO2 emission by up to 80 per cent.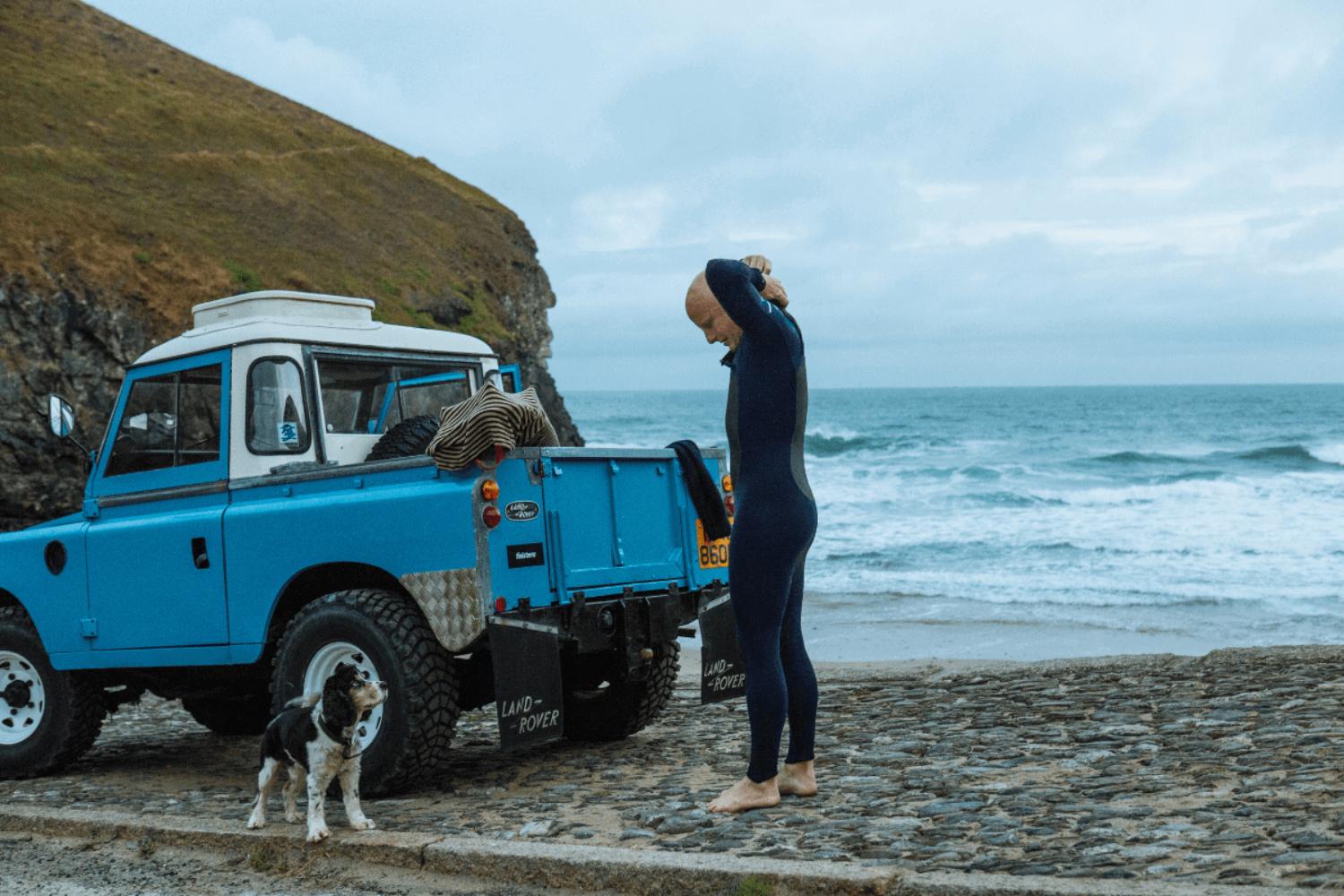 Cornwall-based surfing brand Finisterre, whose tagline is "sustainability as standard", was one of the first UK companies to start using it. Its founder Tom Kay (pictured above) told Positive News that longevity is another issue with surfing gear. "A good [neoprene] wetsuit lasts only two years," he said. "There's no end-of-life solution and the whole industry is built on this model."
Consequently, some 8,380 tonnes of neoprene wetsuits end up in landfill each year. To tackle this, Finisterre has a service that enables customers to send items back for repair (1,200 products were repaired in 2022), as well as an end-of-life service that recycles wetsuits into new ones (more than 1,000 products were recycled in 2022). 
Surfers can lessen their impact purely by demanding that brands do so
Surfboards can be equally polluting. One polyurethane board, covered with epoxy resins and transported across the world, could produce the equivalent of 250kg of carbon dioxide, according to a study by the University of California, Berkley, US, and is likely to last only three to five years. 
Predn Surf Co, also based in Cornwall, is one of a host of startups committed to reducing the footprint of surfboards. Established in 2017 with a mission to make the perfect eco-friendly board, theirs is made from wood and biobased resins at a small workshop that's powered by an on-site wind turbine. Combining craftmanship with repairability, the boards are built to last.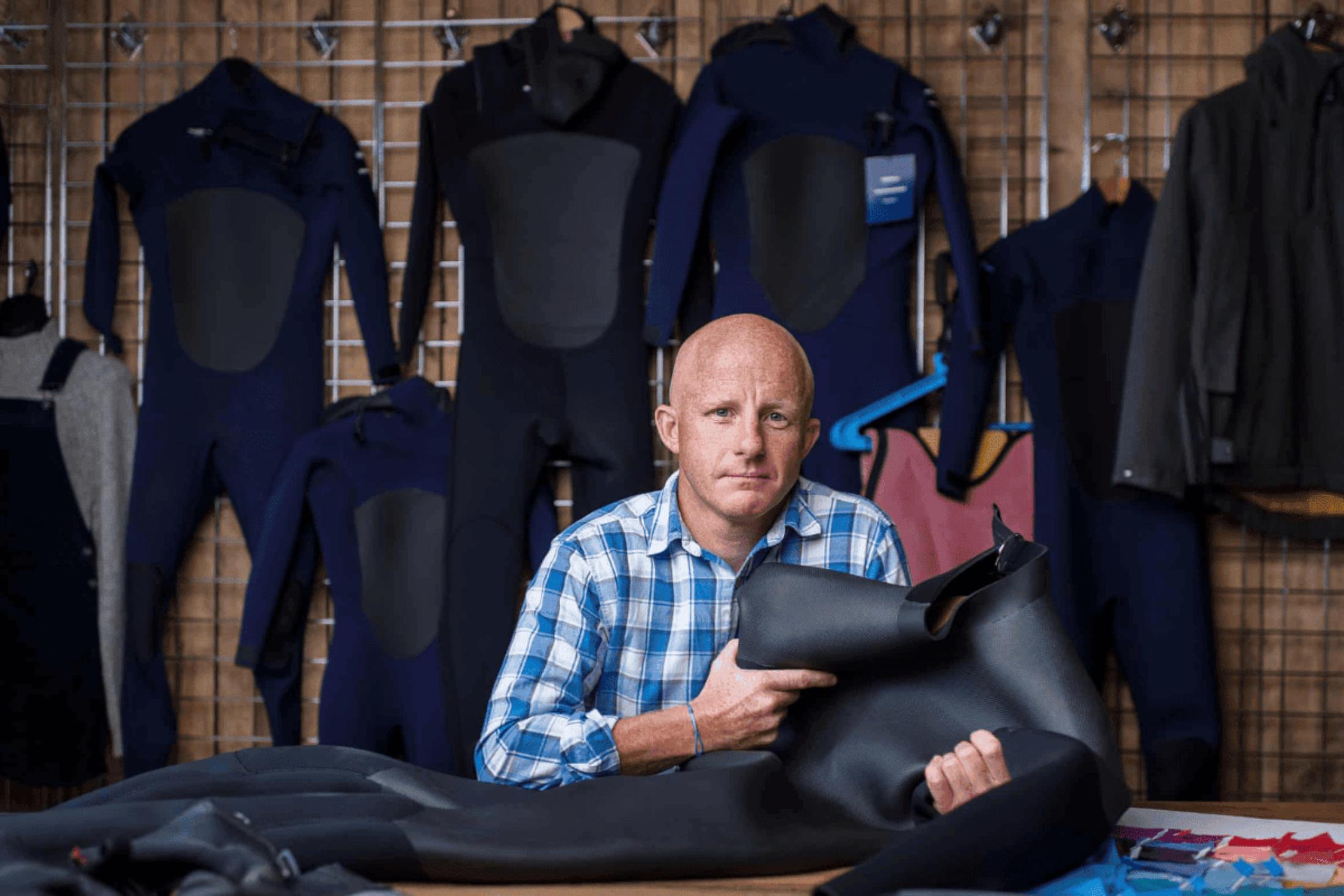 The firm's founder Peter Clemo says that small brands are driving change from the ground up because sustainability is baked into their ethos.
 "The whole infrastructure of the big surfing brands is built on a highly profitable but environmentally damaging basis, so to change would hit the shareholders where it hurts," said Clemo. "Small brands like us can start the whole process from scratch and keep it green while growing, so it's easier in a way." 
"Surfers can lessen their impact purely by demanding that brands do so," he added.
Other surf brands that are doing better
Rapanui: Every item this British surf brand makes is designed to be returned once it's worn out, so it can be made into new clothing.
Rebel Fins: Fishing nets cleared from the ocean are recycled into these sustainable surfboard fins, produced in Germany using 100 per cent green electricity and recycled packaging.
Ondanova: Portugal-based Ondanova creates wooden surfboards using sustainable, European-grown Paulownia wood. It also runs workshops  so surfers can craft their own board.
Main image: Hugh Hastings/Getty
Help us break the bad news bias
Positive News is helping more people than ever to get a balanced and uplifting view of the world. While doom and gloom dominates other news outlets, our solutions journalism exists to support your wellbeing and empower you to make a difference towards a better future. And as Positive News' audience and impact grows, we're showing the rest of the media that good news matters.

But our reporting has a cost and, as an independent, not-for-profit media organisation, we rely on the financial backing of our readers. If you value what we do and can afford to, please consider making a one-off or regular contribution as a Positive News supporter. From as little as £1 per month, you'll be directly funding the production and sharing of our stories – helping them to benefit many more people.

Join our community today, and together, we'll change the news for good.