Despite fleeing Ukraine when war erupted, S.Lab is winning awards and securing high-profile customers for its biodegradable alternative to polystyrene. We meet its founders
When Julia Bialetska and her husband Eugene Tomilin decided to travel the world, Bali at first seemed a paradise island.
"We were doing surfing sessions there and one day all the beach and the ocean were covered with this huge amount of plastic," she remembers. "It was brought from the ocean. And this picture was so devastating, I still see it when I close my eyes."
That was the moment, in 2016, that this Ukrainian biochemist graduate realised that she wanted to do something about throwaway plastic. Working with the M.G. Kholodny Institute of Botany back in Kiev, she and Tomilin started experimenting. They began to grow a material that played on the strength of waste hemp fibres, which they 'glued' together with mycelium – the network of fungal threads that mushrooms grow from.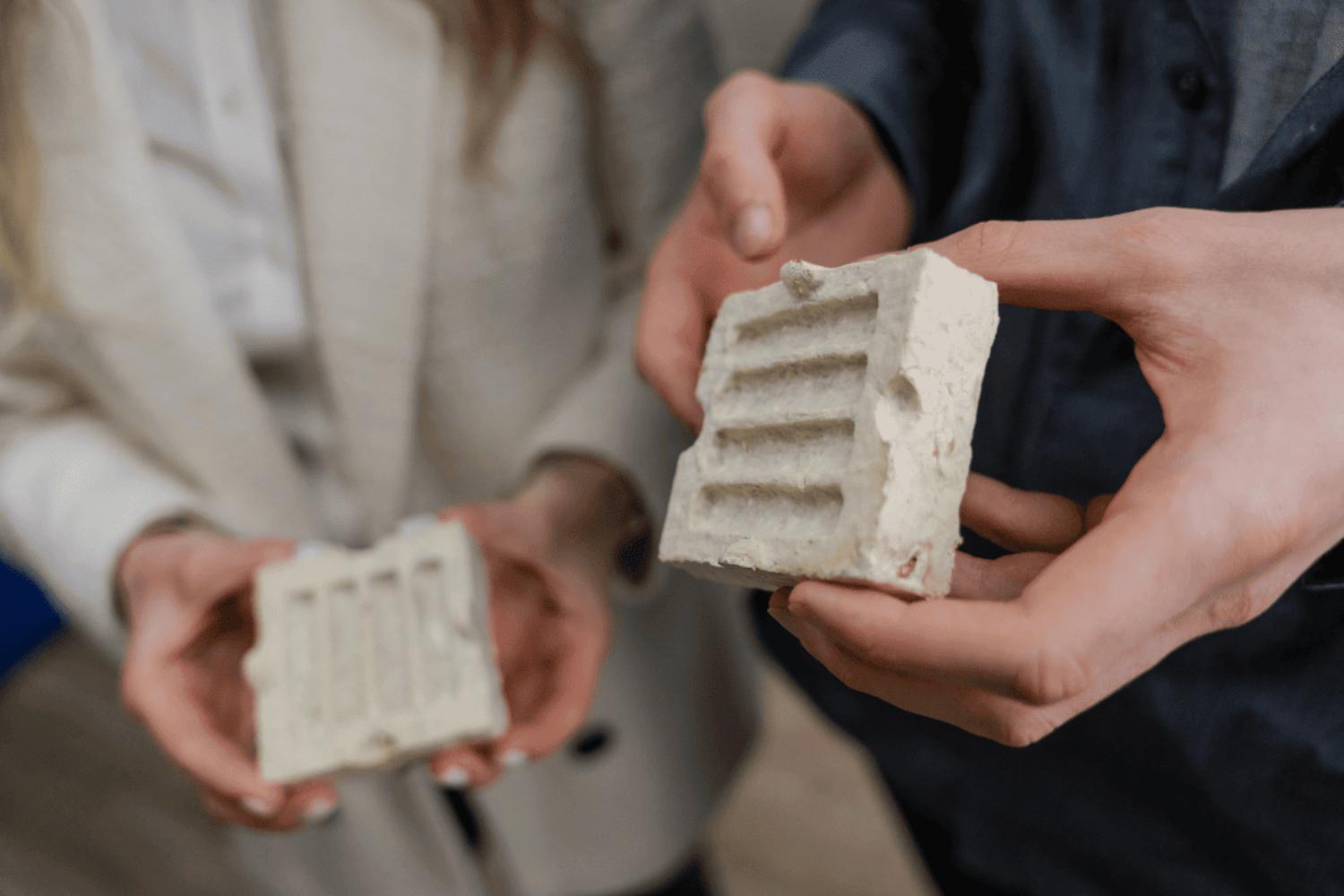 The result is a natural replacement for expanded polystyrene – that lightweight material that is so useful as packaging that in 2016 we produced 6.6m metric tons of it. They may not be the only startup working on this kind of solution, but Bialetska and Tomilin's company, called S.Lab, is certainly on a winning streak at the moment. 
Its product has already completed a successful pilot for cosmetics maker L'Oréal, where it could be used to cushion shampoo and conditioner packs. Companies such as Samsung and Sony, meanwhile, have been exploring whether it might be suitable for packaging fragile television sets.
"It is 100 per cent biodegradable and after usage, it can just be thrown in with the food compost or even into the soil on the yard," says Bialetska. Conventional polystyrene, meanwhile, can take 500 years to break down, or even longer, according to some estimates. 
"[Our material] will fully decompose in just 30 days, and there are currently no [commercial] alternatives like that," she continues. With the same features as polystyrene or foam plastic – thermal insulating, waterproof, strong, and even safer in terms of fireproofing, Bialetska says – what's not to like?
Our material will fully decompose in just 30 days
But the journey hasn't been all plain-sailing. "We started a year before the war started. We had our small production [facility] in Ukraine, we had customers in Ukraine, and lots of exposure in the media because TV channels wanted to do videos about us on primetime," says Bialetska. "It was really successful in that early stage. And out of nowhere, this war hit. Like many Ukranians, we woke up to explosions at 5am in the morning on 24 February 24, 2022."
They abandoned their work, fled by car to Hungary, and then Italy, before taking up a planned residency at an accelerator programme in Copenhagen for four weeks. Then, like a number of other Ukrainian startups on the programme, they were offered the chance to set up at its new space in Spain. "We relocated equipment from Ukraine to Spain with a minibus in April last year."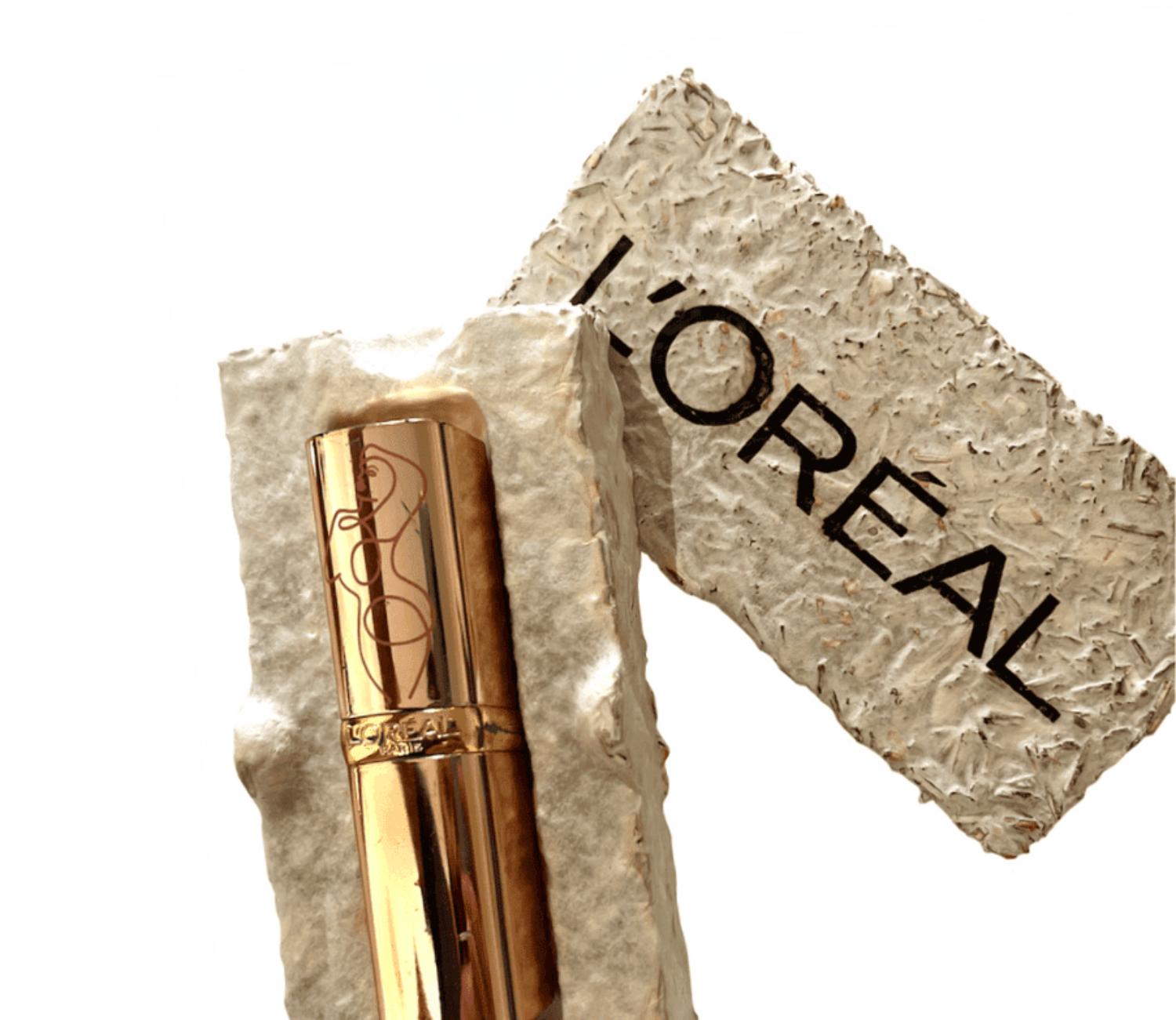 Bialetska and Tomilin – now applying for patents with a grant from the European Bank for Reconstruction and Development – so impressed the judges of a circular economy award for innovation, the Green Alley Award, that they won the top prize of €25,000 (£21,748) this year. The award also includes introductions to potential clients and mentors. 
Judge Martin Wright says they felt this company would really make the most of the award. "Expanded polystyrene as a packaging material is absolutely brilliant: that's why it's so popular, because it works," he says. "So if you're going to substitute something, it has to be as good as or better. There are plenty of people who have tried, with varying degrees of success, some better and greener than others. But S.Lab hits both targets in terms of being as good as expanded polystyrene and a whole lot greener. You hold it in your hands and it actually feels like polystyrene!"
A second plus is that they want to create mini production facilities in small shipping containers so the product can be manufactured close to market. "Meeting that requirement where you are cutting transport miles and making it cheaper is really novel and that puts it ahead of quite a lot of the other packaging from mycelium roots," he adds. "And the final thing is, they are doing it in wartime. Under fire, literally, they're able to stay committed. When the entrants were asked their super power, Julia Bialetska said: 'Our super power: we're Ukrainian.'" 
S.Lab is light on its feet in terms of production, too. For every kilogram of material produced, less than two litres of water is used – dramatically less than the plastic-based alternative. One study, for example, found that the production of one expanded polystyrene container required 43 litres of water. 
Meanwhile, a European Union directive mandating that all EU packaging should be viably recyclable by 2030 should – the team hopes – bring them new customers and help drive down S.Lab's costs so they're on par with expanded polystyrene. One day, they aim to bring their production facilities, and jobs, back to Ukraine.
"We are developing our own technology to produce sustainable packaging at an industrial scale, making sure that we have exposure and are targeting customers," says Bialetska. "Basically, we want to bring it to the world."
Main image: S.Lab