From mushroom packaging to an app that's helping clean the river Nile, these smart solutions to pollution are in the running for a prestigious award
Could your new television one day arrive wrapped in hemp and mushroom-based packaging? In the future, will you be able to look up how much water it took to make your new jacket, at the touch of an app? These are the kinds of business ideas shortlisted for this year's Green Alley Award, which champions startups tackling resource scarcity, pollution and reuse. 
In nine years, the award has attracted more than 1,600 applications from 30 countries. At a final pitch event this month in Berlin, this year's six finalists will receive help with planning and scaling their firms, a chance to network, plus the best idea will win €25,000 (£21,966).
Here are the startups vying for the top prize.
1. Mushroom packaging
A novel packaging material made from hemp and mushrooms began life on a beach in Bali. In 2016, Ukrainian biochemistry graduate Julia Bialetska and her husband Eugene Tomilin were digital nomads. "We were in Bali, this paradise island, surfing," she says. "One day, the whole ocean was covered with plastic. That picture was so devastating, I can still see it when I close my eyes."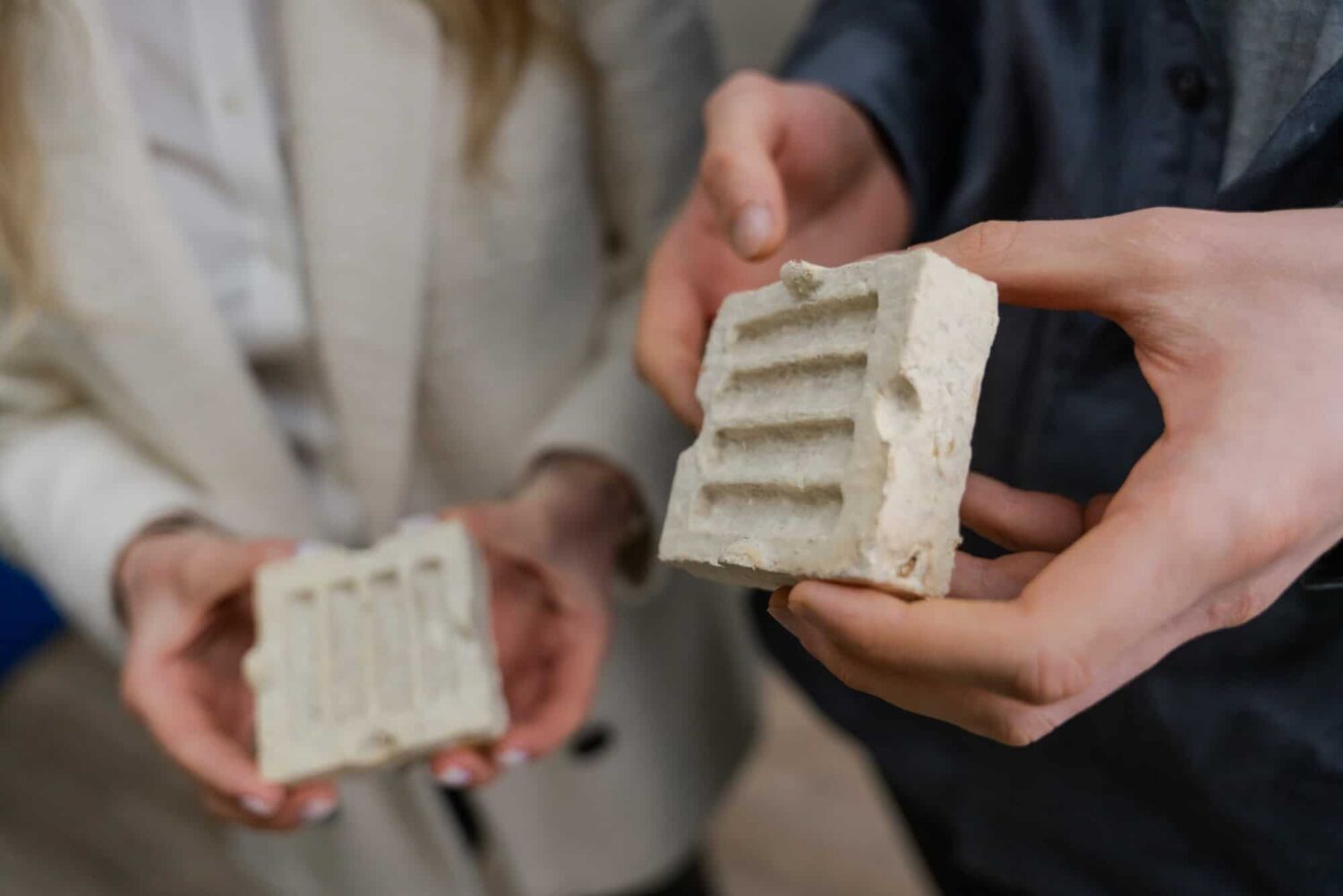 Back in Kiev, they worked with the M.G. Kholodny Institute of Botanics on a form of packaging with similar properties to polystyrene: thermal insulating, waterproof and with cushioning. But theirs is biodegradable, derived from agricultural waste hemp that is 'glued' together with mycelium, and can be used for anything that needs to stay hot, cold, dry or cushioned in transit. 
Due to the war in Ukraine, they have set up their startup, S.Lab, in Spain, manually creating orders and aiming to patent a factory process. One day, they hope to return the business to their motherland.
"Sustainability regulation, like the European Green Deal, will mean lots of fossil-based material will be banned, limited or need lots of reporting," Bialetska says. "At some point it will be harder to use than sustainable alternatives." With any luck, S.Lab will be ahead of the curve.
2. A nifty device that helps boost plastic recycling 
It's all very well wanting to use recycled plastics. But first you need to know what your recovered material is made up of. "It's extremely difficult, especially with recycled plastics, to make high quality products," explains Mathijs Kuil, head of business development at startup Veridis. One of the issues is that different types of plastics are often grouped together, or multiple plastics are used in products, so ascertaining what's in a batch or pellets can be challenging. "We need pure streams," says Kuil.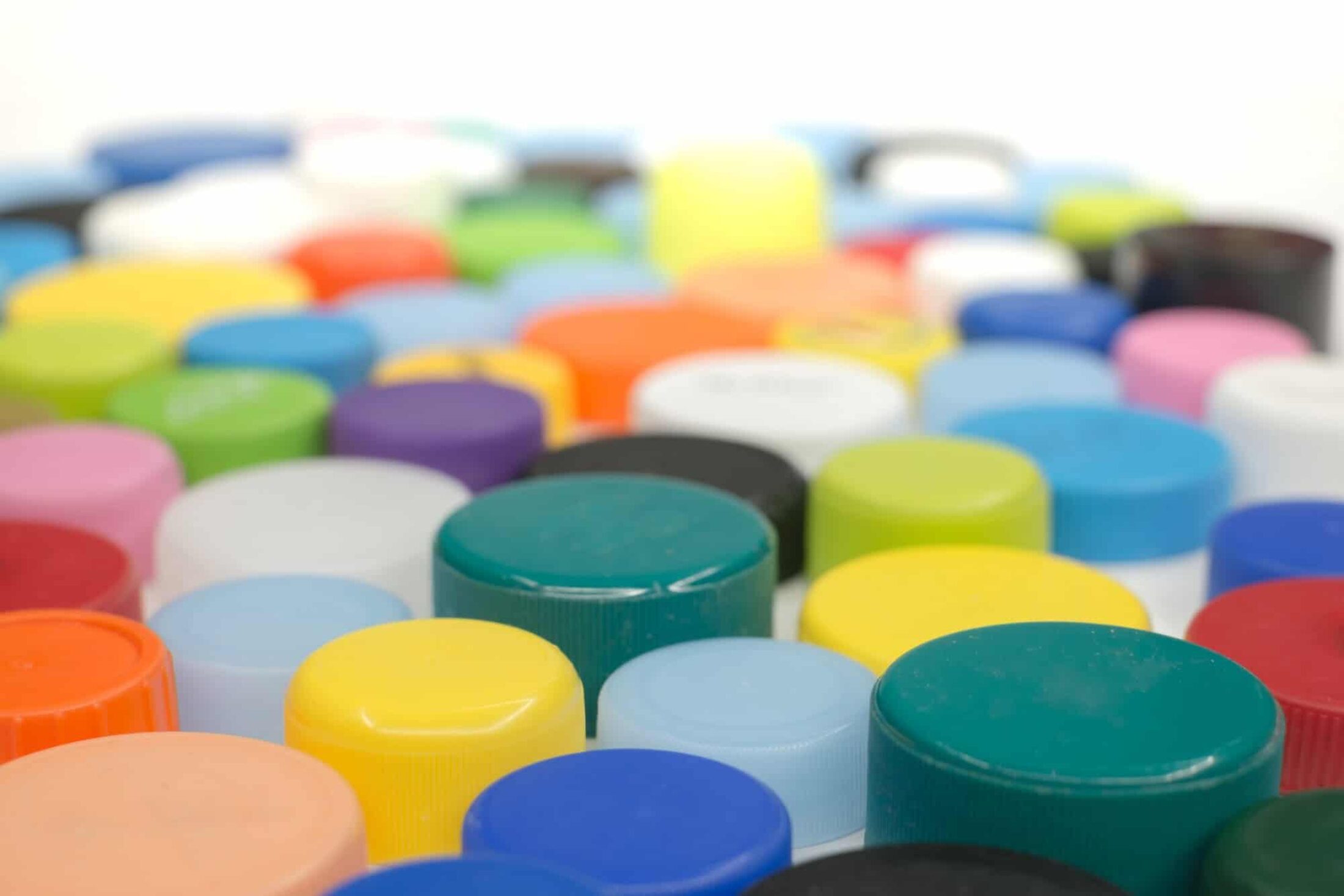 Enter Veridis, a startup created during lockdown in a student attic by Nigel Visser, Floris Gerritsen and Jeroen Glansdorp. It has patented a process that analyses recycled plastic using a thermal method. On one side of the device they have invented, the sample is heated and on the other, it is measured. In essence, a two-pronged approach is used to determine the types of plastic in the material, with the end goal being higher amounts of recycled plastic incorporated into products, with ease.
The startup has locations in Amsterdam and Eindhoven, and a growing roster of clients. And the name? "It comes from Veridis Quo [after the Daft Punk song] but is also short for 'verify this!'''.
3. The e-waste matchmaking platform 
José Carlos Carvalho knows how difficult it is to sell on waste electrical and electronic equipment (WEEE) at the end of its lifetime: it's part of his day job at Portuguese telecoms company Nos. "When I have to sell to new guys, they don't know the quality, they don't have a sample, it's difficult," he says, pointing out that Europe currently recycles a small proportion of electrical waste due to supply chain problems.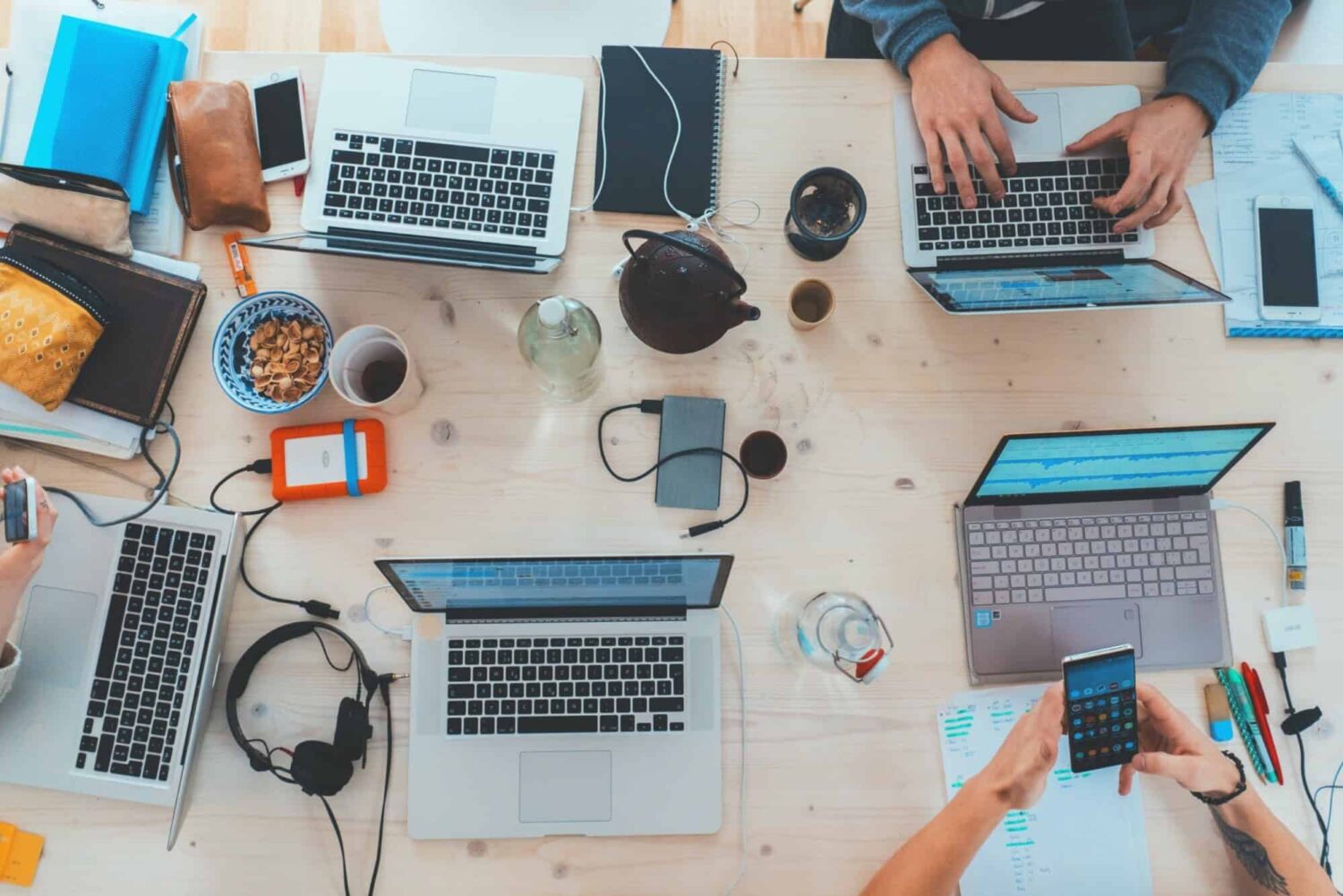 Simby will be a marketplace where people can offer WEEE goods for recycling and be matched with buyers across the world, with a verification and analysis service to guarantee what they are buying. The product should go live this year and Carvalho intends to work with waste suppliers and buyers in Portugal, Spain, France and Italy.
4. An app to tackle plastic pollution and poverty 
When Steffen Sauer was setting up coffee brand Ulinzi Conservation Coffee, bringing beans from Nairobi to Munich, he got a glimpse of Kenya's informal plastic recycling sector in action –and what he saw concerned him. Waste pickers, he noticed, were paid a pittance; often less than $2 (£1.63) a day for what is quite tough work. So he and his business partners hatched a plan. 
"Our idea is to connect the informal waste pickers of the global south with the global circular economy, to solve the problem of poverty and exclusion of the pickers and the problem of plastic pollution," he says. With partners Pierre Armengaud in Barcelona and Johannes Ebert in Nairobi, he has built the Takatari software and mobile app – the name combines the Swahili words for 'waste' and 'impact'.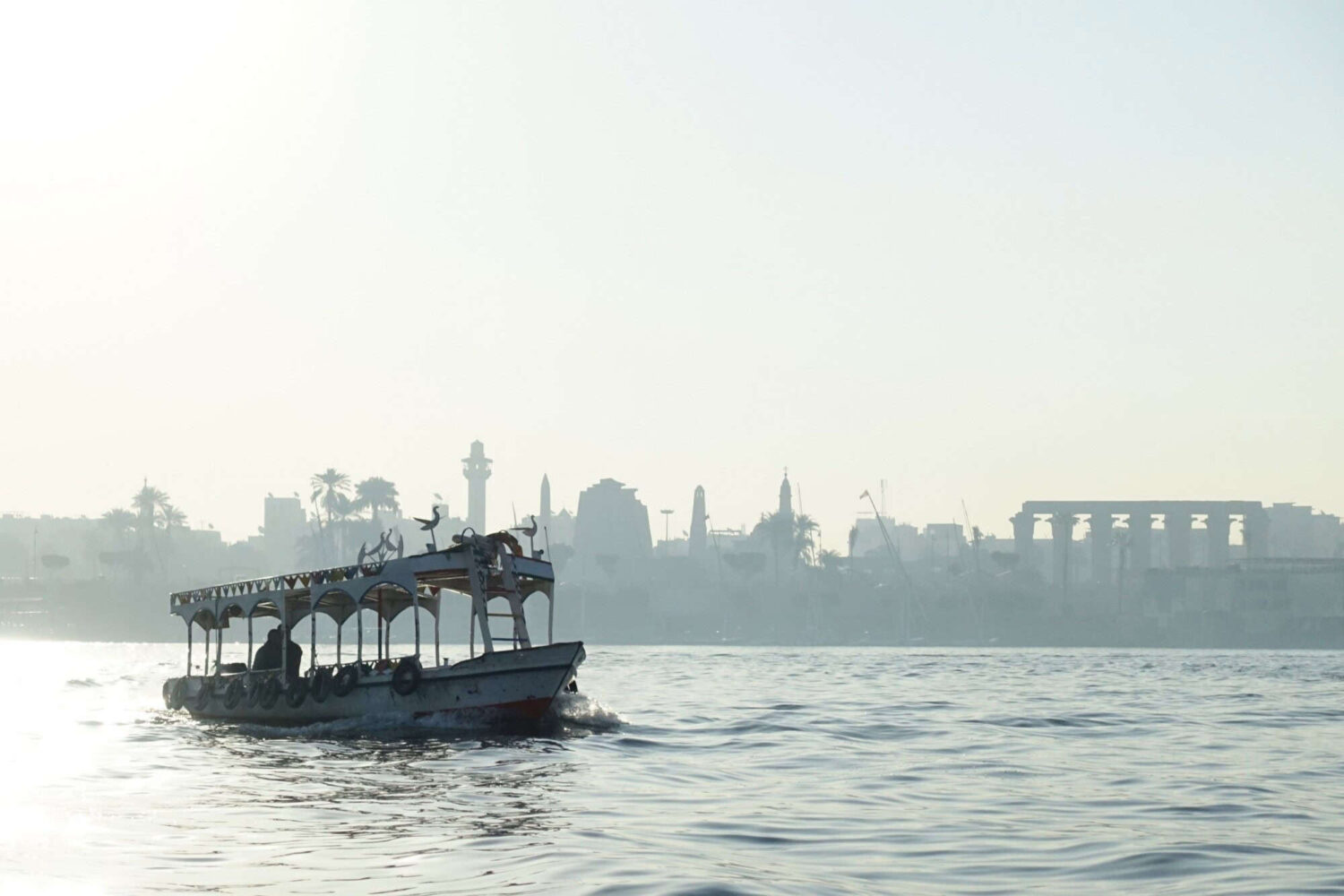 The platform connects pickers with international recycling clients and enables the pickers to digitalise their bookkeeping. He says 10 global collection initiatives are interested in his early stage company, which is currently running a pilot cleaning the river Nile.
5. A platform that's disrupting the packaging industry 
Companies often want to use sustainable packaging, but for smaller businesses, sourcing is a headache. This is the problem that Karolina Ling-Vannerus's company Circulate wants to fix, with a digital sourcing platform and marketplace that connects suppliers and buyers. The business currently links up 12 suppliers with 150 buyers, who want to buy everything from a box to mail their product in, to eco-friendly carrier bags or compostable labels. It aims to develop more data and analytics on environmental impact, while proposing the best product for each job. 
"The packaging industry needs to be disrupted, and one of the big blockers is the fact that packaging sourcing is super opaque," says Ling-Vannerus. 
6. Software to make supply chains transparent  
Fashion brands will need to know a lot more about their supply chain in future, thanks to reporting requirements on environmental impact such as the Corporate Sustainability Reporting Directive. This is where Barcelona-based BCome wants to help. 
Founded by flatmates Anna Cañadell and Alba Garcia Betorz, they were inspired by Betorz's work at major fashion brands. "She was obsessed with sustainability…," says Cañadell. "[And] she realised professionals cannot understand why one product is more sustainable than another." 
BCome tracks products' impact on water scarcity, global warming, eutrophication (promoting algae growth) and abiotic depletion (use of non-renewable resources such as fossil fuels) in the place where it is made. It then gives it an 'eco-score'. The software aims to make value chains transparent, to inform better fashion choices for manufacturers and consumers.
Main image: M_a_y_a