Employee ownership is having a moment in the UK. Founder of Riverford, Guy Singh-Watson, explains why he handed the reins to his workforce
"The need for an alternative approach to business has never been greater," says Guy Singh-Watson. He is foraging along the banks of the River Erme at low tide, searching for marsh samphire – the crunchy, salty plant with vibrant green stalks – to go in some of the 50,000 veg boxes that will be dispatched tomorrow. Regularly joining half a dozen pickers to cut samphire during the few weeks it is in season, he is clearly happy to get his feet wet and muddy on the frontline.
The alternative approach Singh-Watson has in mind may once have sounded radical, but it is growing in popularity among UK businesses. In June 2018, he sold three-quarters of the shares in Riverford, the Devon-based organic farm and veg box company that he founded in 1987, to its 741 employees for a quarter of their market value.
But switching the business to an employee ownership (EO) model wasn't done simply out of generosity. Singh-Watson considers it a shrewd business move too. "We need to encourage staff to have more control over their own jobs as well as the direction of the company," he tells Positive News. "That feeds their motivation and wellbeing and, as a result, creates a more productive workforce with a greater sense of unity. Employee owners are more invested, and the business will be more profitable in the long-term."
Kirsty Hale, head of recipes, has worked at Riverford for 11 years and says the workforce is now more cohesive. "Day to day, my job hasn't really changed, but there is more shared decision-making now and people are empowered to make positive change," she notes. It is key, Hale suggests, to balance giving people autonomy with consolidating the processes and structures that are in place. "Making sure everyone feels connected, whether they're in the barn packing veg boxes or in the office, is essential. It's a work in progress but it's quite enlightening to realise that it's commercially beneficial."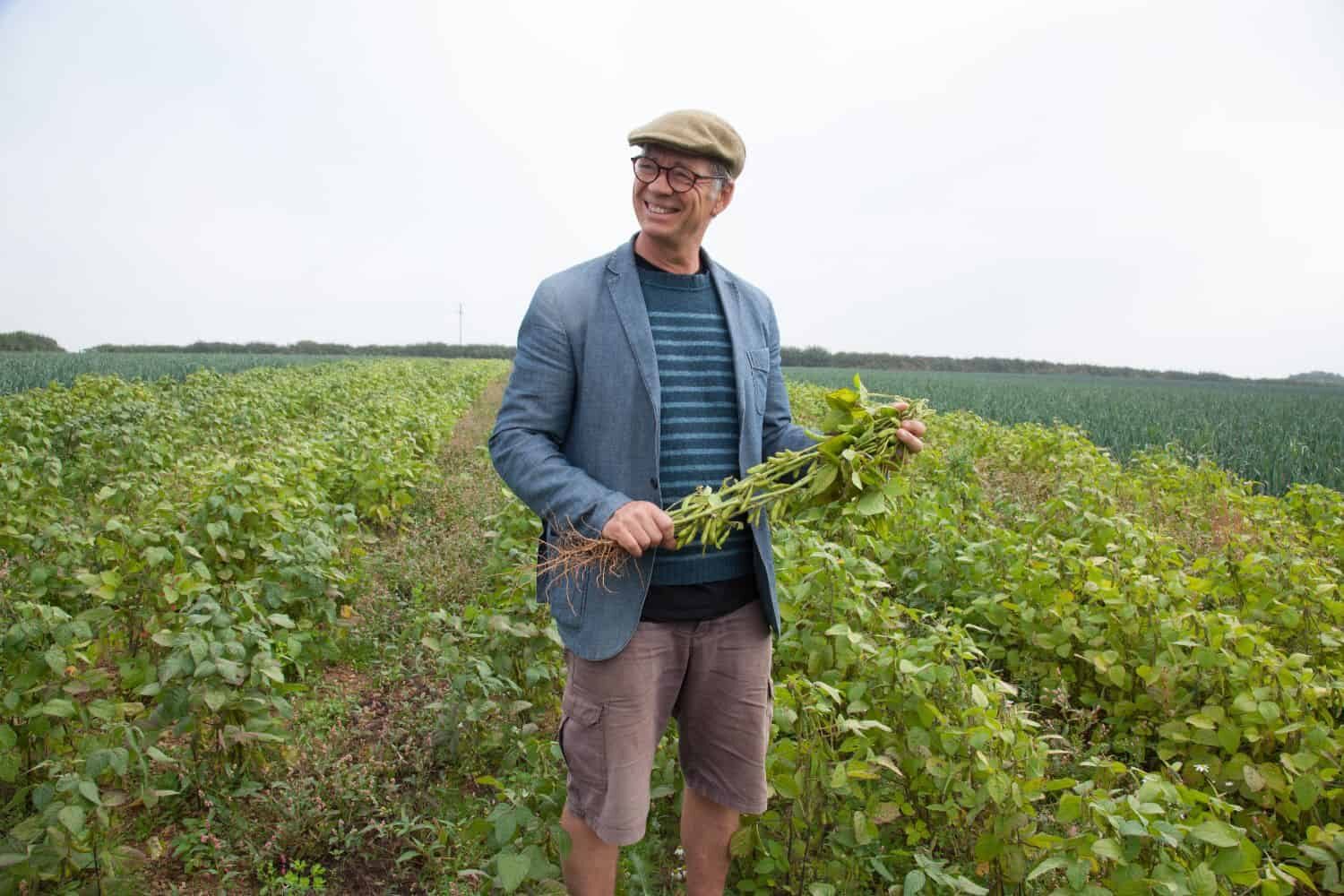 Because by many measures, the move has proved a success for Riverford. One year on, Singh-Watson has noticed a greater sense of pride among his fellow workers. The company reported its strongest financial growth in 30 years – thanks partly to favourable weather and bumper harvests – with a turnover of £65.9m for the year to April 2019, a 10 per cent increase in sales and 24 per cent rise in new customers. It is now on track to exceed a £70m turnover by 2020.
Most crucially for Singh-Watson, staff turnover has reduced by 15 per cent since the transition. Could this be due to the staff council consulting on issues such as wellbeing and work culture, and the recent company-wide 3 per cent pay rise? "So far, it's working fantastically well," he says. "We are making better decisions, although maybe it takes slightly longer to make them."
There is more shared decision-making now and people are empowered to make positive change
Employee ownership is nothing new, of course. The John Lewis Partnership has been owned by staff since 1929, and now has 83,900 partners. With gross sales of more than £11.7bn for the 12 months to January 2019, it's the largest EO business in the UK according to the Employee Ownership Association. Riverford is the 30th largest by number of workers and joins the likes of food wholesaler Suma, which has its headquarters in West Yorkshire, Brighton-based Mooncup, the 15,000-strong international engineering company Arup, and a more recent convert, electronics retailer Richer Sounds.
In November 2018, Bristol-based studio Aardman Animations followed suit in order to 'secure its creative legacy'. "I believe that those creating the value should benefit, rather than external third parties," says studio co-founder David Sproxton, who handed over a 75 per cent stake to 140 employees. "The EO model fits well with our collaborative, collegiate culture. It gives people a voice, and once people understand that they can make a difference, it revolutionises the way that business works."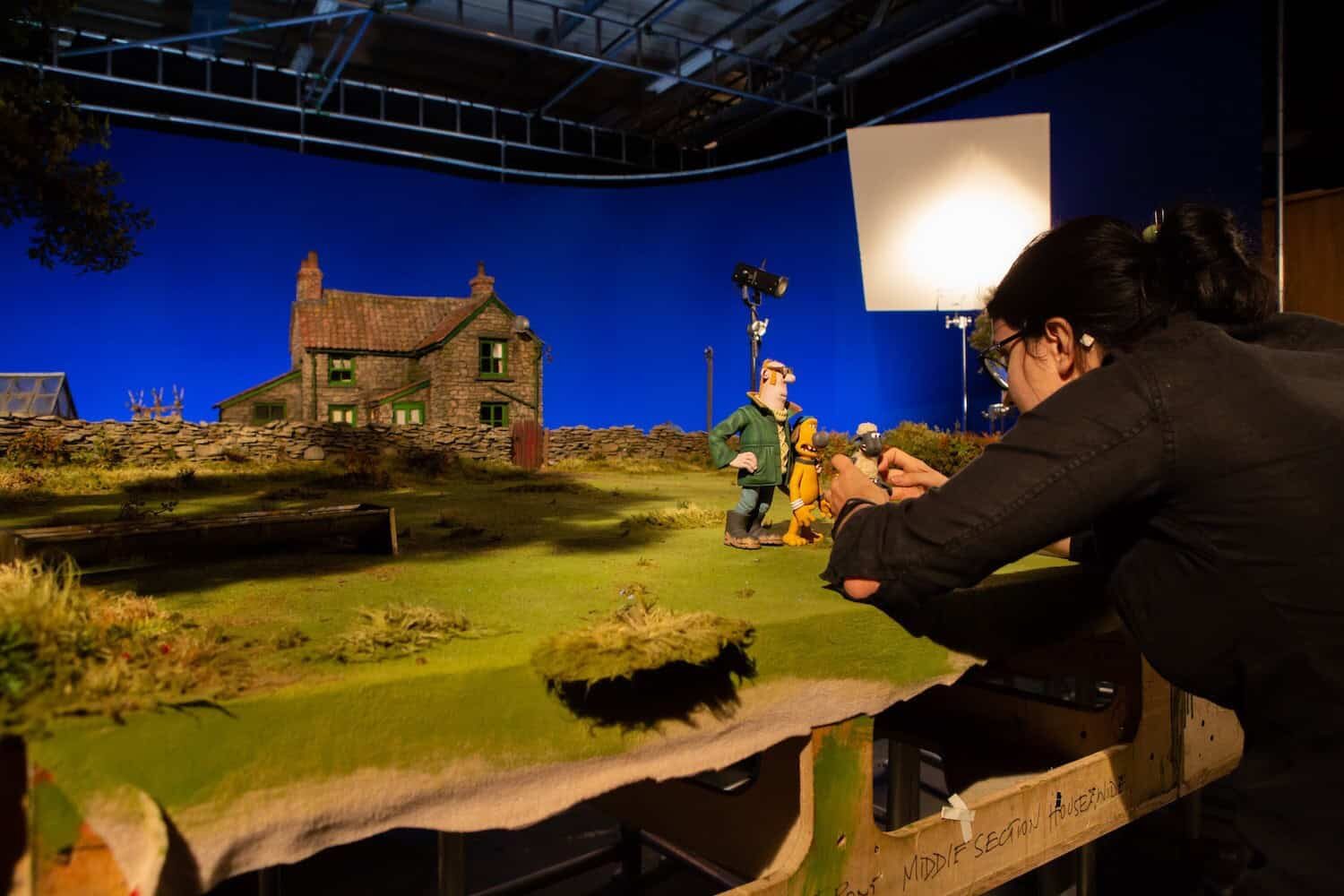 EO businesses have been steadily growing in the UK, in both size and number. A survey conducted by the White Rose Centre for Employee Ownership shows that since 2014, when the government introduced Employee Owned Trust tax incentives, the number of EO businesses has risen by 60 per cent. Meanwhile the number of employees a firm needs to have in order to enter the UK's top 50 EO businesses has increased from 143 in 2014 to 403 today. Combined, the 370 companies known to be owned by staff contribute 3-4 per cent of the UK's annual GDP.
Passing on power
Many small businesses face an uncertain future as their founders approach retirement; around 80,000 financially solvent companies owned by someone over the age of 60 are wound up each year in the UK. For founders such as Sproxton or Richer Sounds' managing director Julian Richer, employee ownership is a way to secure a company's future while protecting the interests of the people who work there. With none of Singh-Watson's four children wanting to take over the farm, he felt that EO offered a patient and long-term approach to running the business: "It's virtually impossible for Riverford to ever be sold – if it was, all the money would go to charity, so co-owners wouldn't benefit," he says.
Under Riverford's new structure, employees collectively own 74 per cent of the shares, which are held in an employee trust. (Singh-Watson owns the remaining 26 per cent). As well as a conventional board of directors, the company now has an elected staff council, too. "To concentrate control in the boardroom is incredibly dangerous," suggests Singh-Watson. "Most safe governance relies on the division of power." The traditional shareholder model leads to endless production, he notes, that in turn drives the depletion of fossil fuels and other forms of environmental damage.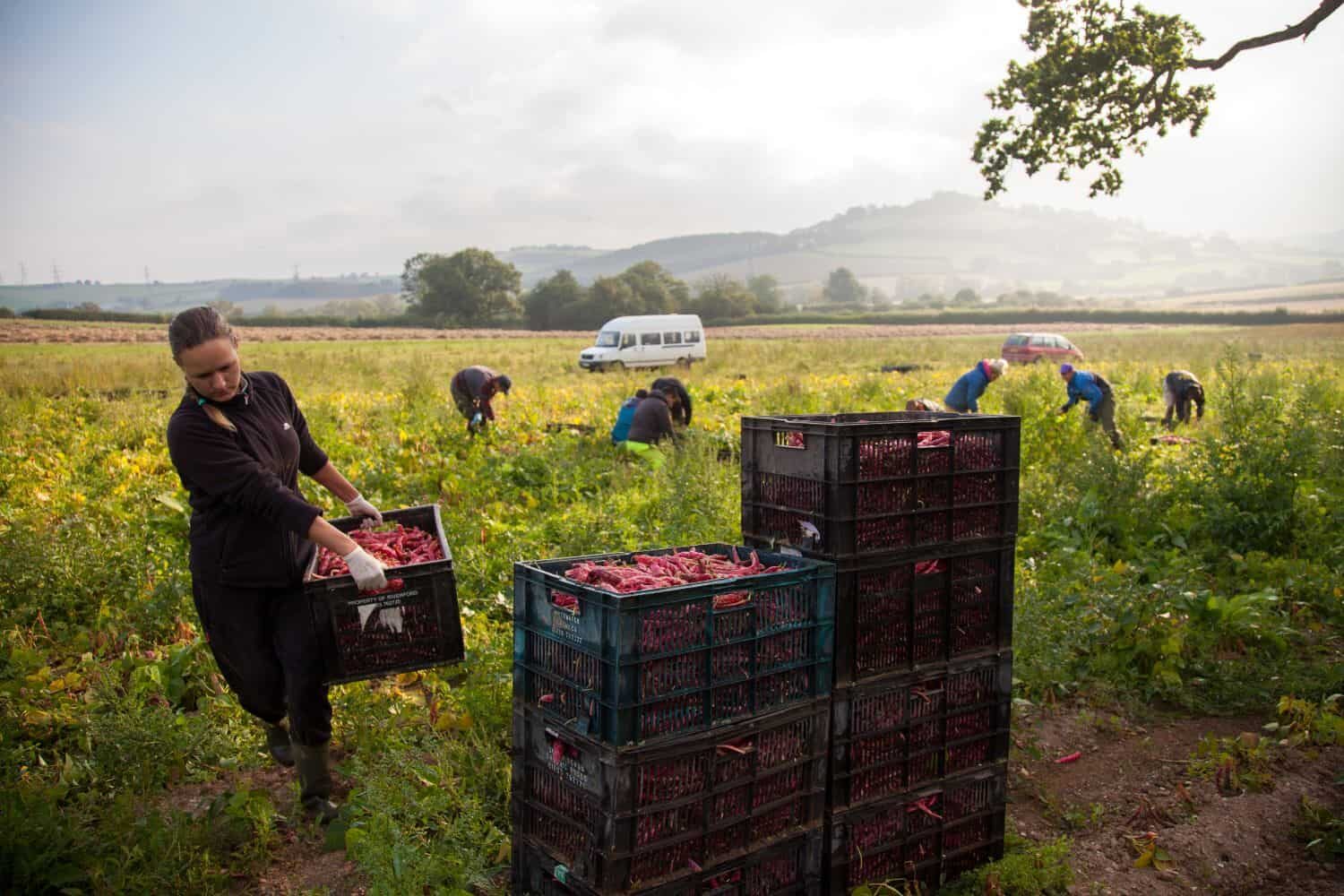 Under the fresh model, one of the functions of the employee trust is to ensure the company is run democratically while conforming to Singh-Watson's 'founder's wishes'. These include a commitment to organic and a pledge not to be swayed by public opinion when it comes to sustainability best practice.
For example, Singh-Watson insists that local isn't always best. In collaboration with the University of Exeter, research conducted by Riverford found the carbon footprint of importing tomatoes from Mediterranean climes where they grow naturally to be 10 times smaller than growing them in polytunnels in the UK.
By investing time and money in research, Riverford aims to overturn assumptions about organic farming and minimise the business's environmental impact. (Singh-Watson explores such topics to charismatic effect in Riverford's Wicked Leeks online magazine.) Scientists at the University of Exeter are now working on a sustainability audit for Riverford, to gauge what can be improved further.
It gives people a voice and once people understand that they can make a difference, it revolutionises the way that business works
"Most environmental solutions are complex and require a long-term view," says Singh Watson. "Short-termism is one of the great weaknesses of capitalism. There's a deep-rooted unwillingness to deal with complex issues because the focus is solely on profit."
According to Deb Oxley, CEO of the Employee Ownership Association, EO businesses "do well while doing good". Unencumbered by the short-term expectations of reward by external shareholders, they can plan sustainable growth over the longer term. And, adds Oxley, the model keeps companies resilient in tough times.
"Employee ownership allows the business to preserve its values, ethos, employees and suppliers by rooting the business in its locality for the longer term."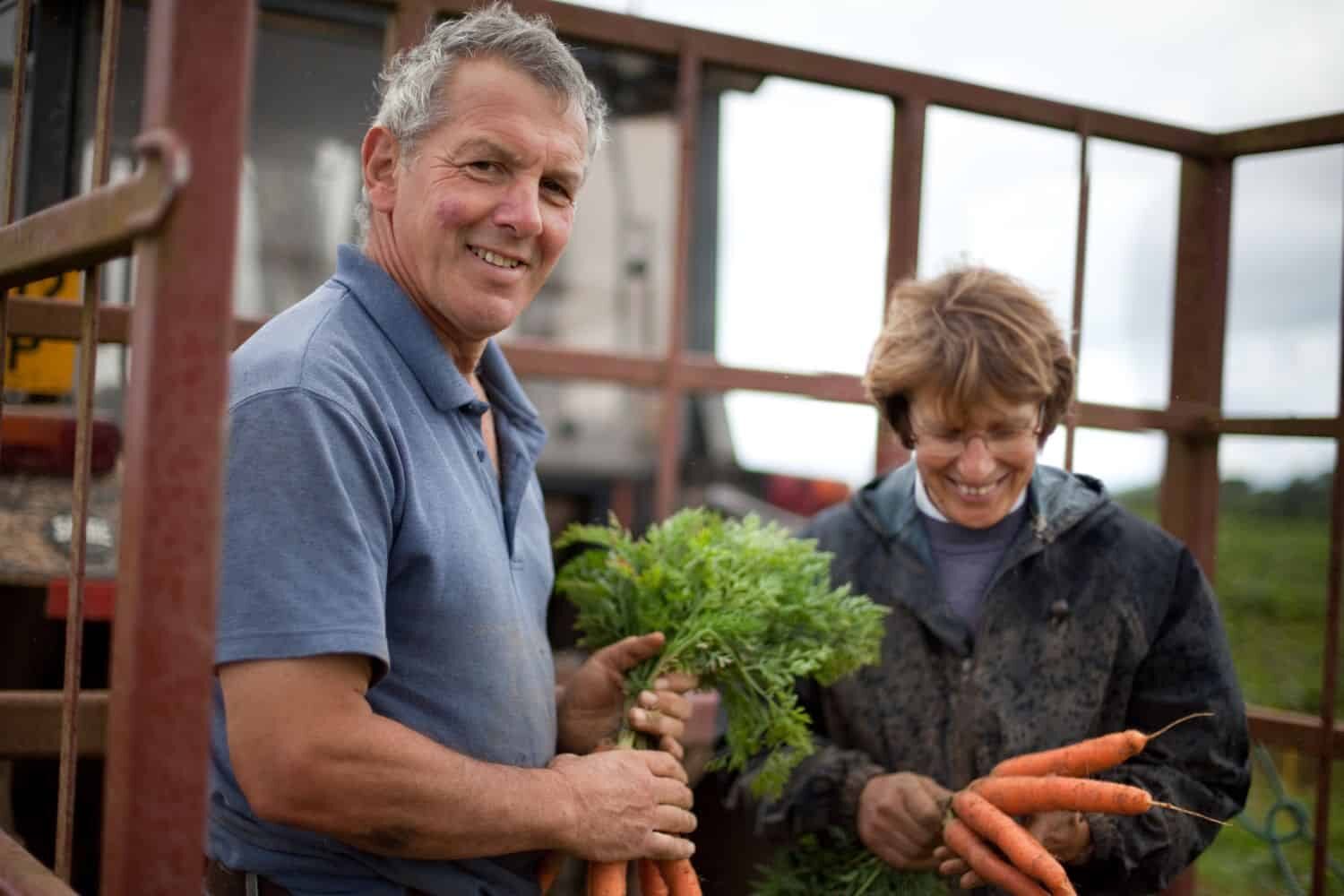 In 2010, researchers at Cass Business School found EO businesses had higher rates of sales growth and job creation in the recession than companies with conventional ownership. Staff at Aberystwyth-based Aber Instruments chose a temporary 10 per cent pay cut during a downturn, for example, which enabled the business to recover quickly. Subsequently, revenue grew by 30 per cent over two years.
Five of Riverford's employee-owners now sit on a remuneration committee, consulting on issues around pay, bonuses and pensions. If poor weather leads to poor harvests, for example, they may decide to forgo co-owner bonuses that year.
"The stability and resilience of employment ownership makes this model better placed to withstand crises such as the looming climate catastrophe," concludes Singh-Watson. With that, he fills his trug with samphire and wades back across to the riverbank with his harvest.
Featured image: the Watson family, including the late John Watson, who inspired his children to form a new generation of farming enterprises, and Guy Singh-Watson (far right)
Employee ownership in numbers
The facts:
60 %

Growth in the number of UK EO businesses since 2014

83.9 k

Employee partners at the UK's largest EO company: John Lewis Partnership

370

UK businesses that are known to be employee-owned

19.8 bn

Combined sales of the UK's top 50 EO companies in 2018
In photos: Riverford Organic