'Now, I have many other young women coming to me asking for advice and motivation. I tell them that they should love what they do,' says Bara'a Al-Shobaki, an entrepreneur from Jordan
Do you have a bank account? Have you ever taken out a business loan or a mortgage? For millions of women around the globe, simple financial services can seem impossible. Yet giving women better access to finance could improve their lives immeasurably, as well as unlock USD$330bn (£256bn) in annual global revenue, according to development organisation Care.
Research by Care released this week documents the "enormous" economic and social potential of women who have been helped by Care's project Access Approved. From Africa to South America, some of the women have increased their income by 500 per cent. Read on for their inspiring stories.
When we arrive outside 25-year-old Bara'a Al-Shobaki's home in the city of Zarqa in Jordan, it looks no different from all the other blocks of flats surrounded by rubble. That is, until we step through the door. We are greeted by Bara'a (pictured above, right, with two employees) and her mother and are transported into a world of warmth and hospitality.
We are immediately served delicious coffee made with cardamom and invited to a traditional meal later on: this is Jordanian hospitality at its very best. After showing us her products, Bara'a begins to share her story.
"We are seven children in my family and my father's job as an electrical engineer was not enough to support all of us," she says. "So my mother started buying and selling garments. Every day after we went to school, my mother would clean the house and prepare the evening meal and then she would receive customers at home between 10am and 1pm. She was so successful that she had more than 250 customers and started exporting to Syria.
"I did well at school and decided to go to university to study economics. This was an unusual subject choice as it is usually dominated by men. My father used to tell people that I was studying engineering instead as he thought this was more appropriate for a young woman. At university I tried hard to connect my work with my studies – this helped me develop a business plan, calculate profits and how to enter new markets and make wise business decisions.
"I also learned how to depend on myself. While I was studying, I started making soaps and oils to sell to my friends. They really loved the products and this was the moment I knew I wanted to go into manufacturing."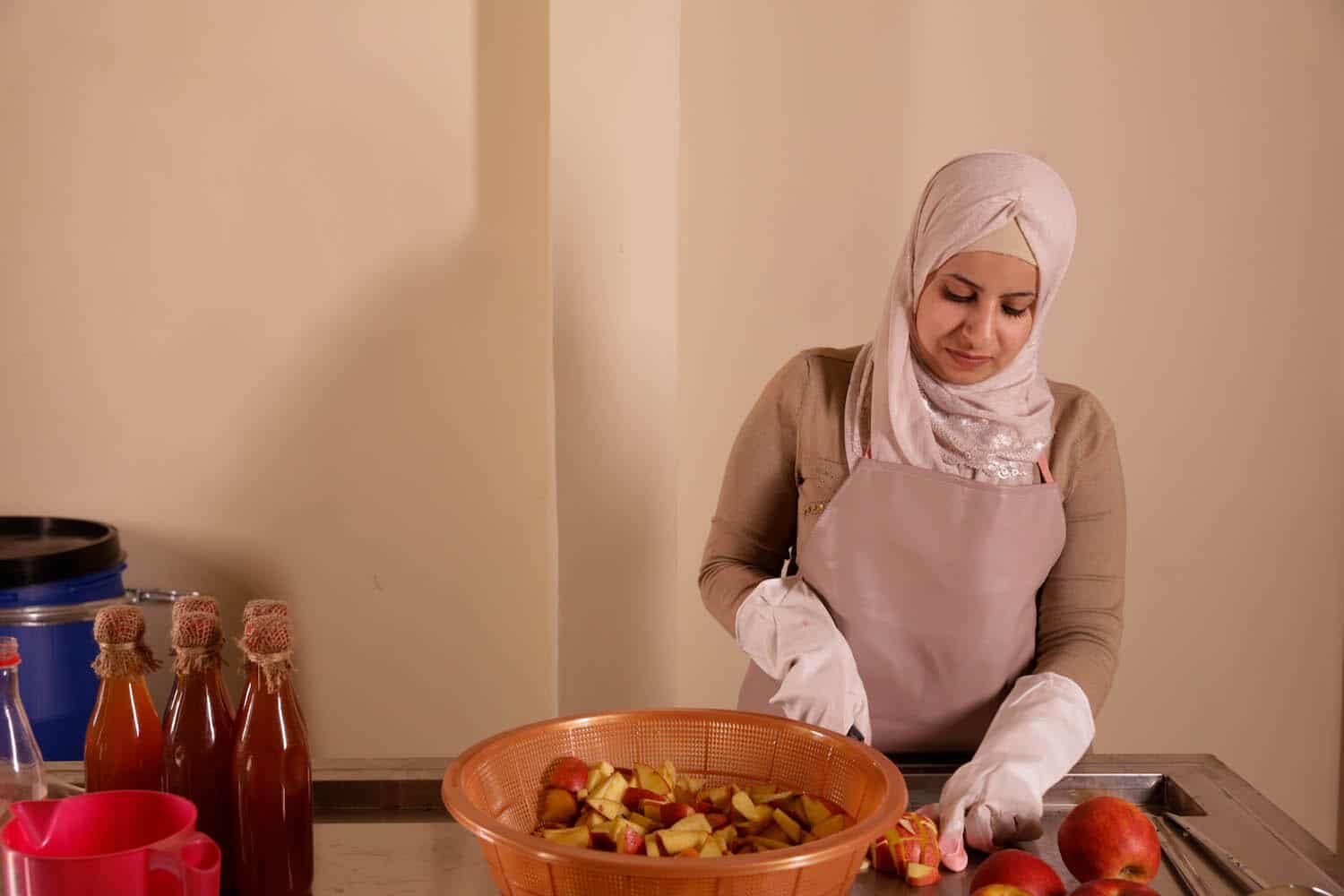 "What also motivated me to set up the business was the economic situation within my family. I had two sisters studying at university at the same time as me, so the expenses were high. I wanted to be able to cover my own expenses so that I wasn't a financial burden on the family. I was at the beginning of the dream of how to be self-dependant and create my own revenue, and I loved it! At this point, I had the idea of expanding my project from a simple idea that I implemented at home to a large and successful project.
"Unfortunately my father was against my decision – he thought I should get a profession other than manufacturing. In Jordan, women who complete university are expected to work in the service industry, doing jobs such as teaching. We also have a culture of shame: it is shameful for a woman to work in production – it is shameful to produce vinegar or soap and to expose your products to other traders. My father was worried I would bring shame on the family by having to deal with so many men in my line of work. Even now, it is not easy for me as a young woman to go to a factory run by men and ask for the materials I need to make my products.
"Manufacturing in Jordan is monopolised by men so my line of work is quite unusual. My mother supported me though, because she had already tried this path.
"In order to grow my business, I knew I needed money, so I went to the banks to ask for a loan. I spent many months trying several places but nobody would support me. Everyone was asking for securities or high guarantees that were not achievable. They were demanding that I have more than one sponsor, and I didn't know anyone working in such large sectors who could guarantee my project. I think they were surprised by this young ambitious woman who wanted to set up a factory.
Having grown up in the countryside, I really love nature, so I decided to specialise in making natural products
"These institutions were unable to bypass the laws or regulations around guarantees to grant me a loan. I tried to convince them by showing them samples of my work, but nobody would help me. So instead, I pulled together 20 JOD (US$28) to buy the basic materials so that I could continue producing from home.
"Having grown up in the countryside, I really love nature, so I decided to specialise in making natural products. I now have a wide range of products including oils, vinegars and beauty products which all have completely natural ingredients. Recycling is also really important to me and I recycle some of the waste oils and convert them into soaps and cleaning materials. I also recycle cartons and unwanted paper for packaging my products – not only is this cheaper but it also helps the environment.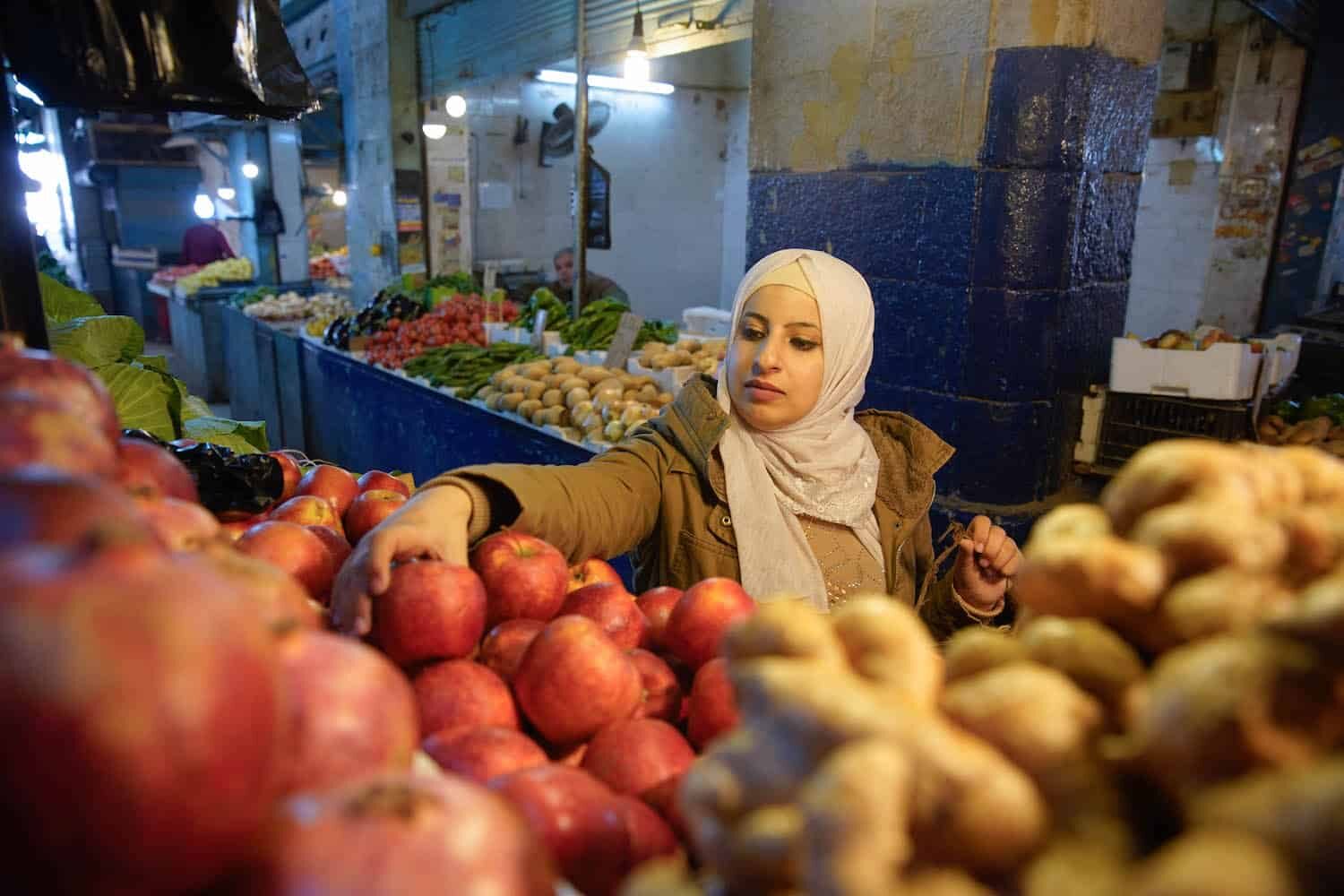 "People started noticing my business success even while I was still at university and I won a number of awards. These enabled me to do some proper market research and gave my business a real boost and helped it to grow.
"Soon after, the banks started to take me seriously and I secured a loan of 5000 JOD (US$7000) from the Agricultural Credit Fund. They were very lenient with me, especially since I was an award-winner, and because my project had already started. These factors helped to give them confidence in my project. Because they are originally a governmental institution, they have the authority to give loans for developing projects like mine. The loan they gave me is now enabling me to turn my small project into a factory and I will pay it back over five years.
"The banking world is still very male dominated. I would love to see them involving women in developing services and products. There are plenty of women in Jordan with financial skills and knowledge. I can assure you having women on board will make a difference. Because we know the barriers we face every day. We know what we need. But most importantly, we know what we can achieve."
Having seen my business success, my father now has a totally different view of me. He is proud of all that I have achieved
Through Care, Bara'a received training, support and a grant for her business and is now the proud owner of a small factory. She sells her products in salons, shops, bazaars and online.
"Now, I have many other young women coming to me asking for advice and motivation," she says. "I tell them that they should love what they do. I have also set up an association with my friends, which focuses on empowering Jordanian women in work.
"Having seen my business success and all the awards I have won, my father now has a totally different view of me. He is proud of all that I have achieved. I have learned so much from my mother: she is what motivates me. I learnt from her how to gain respect and break community constraints.
"In the future I want to finish my MBA and integrate science into my work using natural Jordanian resources, I want to diversify and grow my products. I want to really distinguish myself in the industrial sector and put my mark on it. But I don't see value in personal success. Success is having a positive impact on my community."
Read more in our series: Funding female entrepreneurs