We spend a day with Neil Monaghan, who heads up operations at the Archway Project in Thamesmead, London. It teaches disadvantaged and disabled young people how to fix motorbikes – and alters their lives in the process. He knows it works, because it transformed him, too
— 8.45am: Preparing the workshop
I had issues with bullying and dyslexia when I was at school. I just didn't enjoy learning in that way. I started truanting when I was 13, followed by petty shoplifting, some drug and alcohol issues, and family problems. But I was lucky. At the top of my road was a motorcycle-repair organisation. It was old school, spit and sawdust, but with really positive male role models. I lived and breathed it. I ended up coming back to work at the Archway Project when I was 22.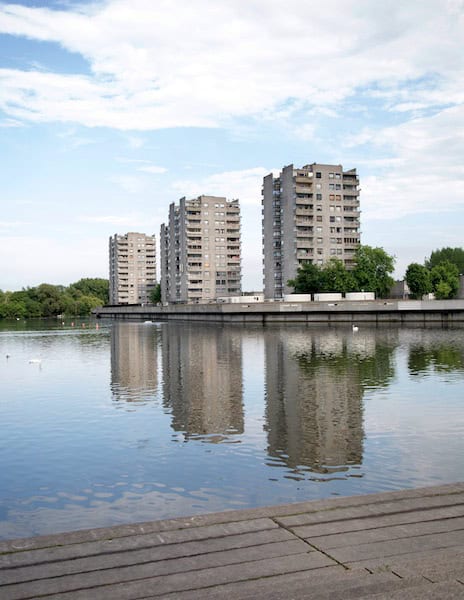 — 10.00am: Young people arrive
Some of our learners are from mainstream schools, others have special educational needs, and some are here for behavioural reasons. Our key ages are 14 to 16, we have six tutors and seven classes each week. They come in full of bravado and swagger – all the chat – but you can see they've had a bad experience with traditional education. For some, who have been kicked out of the toughest schools, this is a last-chance saloon. But they buy into it immediately.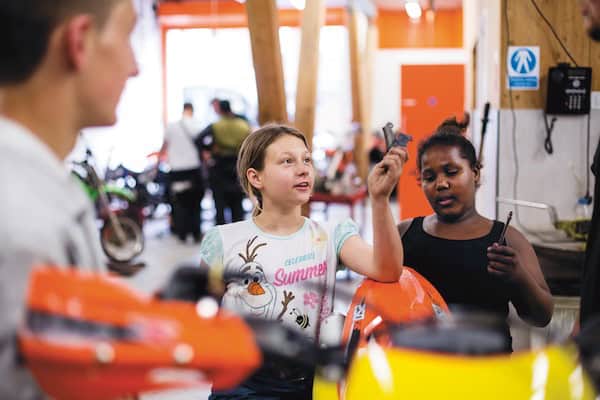 — 10.30am: Learning
Here, learning is 100 per cent practical. We set stations up in welding: aprons, screens and great big masks; electronics, so solder stations with wires and fuses; and mechanics, such as teaching how a clutch works. We have learning bikes, proper £7,000 racing bikes, and equipment including a metal lathe and a milling machine. We teach them that they can be good at something practical. The smallest increase in confidence can make all the difference.
We teach them that they can be good at something practical. The smallest increase in confidence can make all the difference
— 1.00pm: Lunch
It's overalls off for lunch. There's a real family vibe here. It's partly to do with the appeal of dirt biking but it's also the compassionate support we offer and the atmosphere. We rarely get issues with bullying, though there is a lot of banter! Ask the kids what they've been up to at the weekend or the summer holidays and "nothing" is the standard answer. But as time goes on, they open up.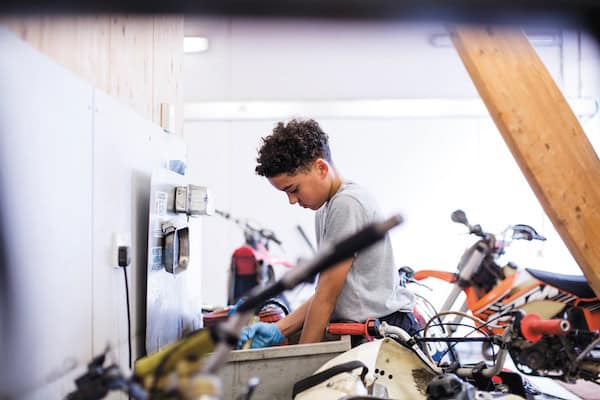 — 3.00pm: Clearing up
From tidying up to their behaviour, we give the young people a lot of responsibility. This is a high-risk environment but, rather than impose strict policies and rules, we give them a lot of respect, freedom and trust. Most respond to it really well. Some have been in school for a long time, failing, failing, failing. Suddenly they realise: 'hang on. I can repair a bike. I'm good at something.'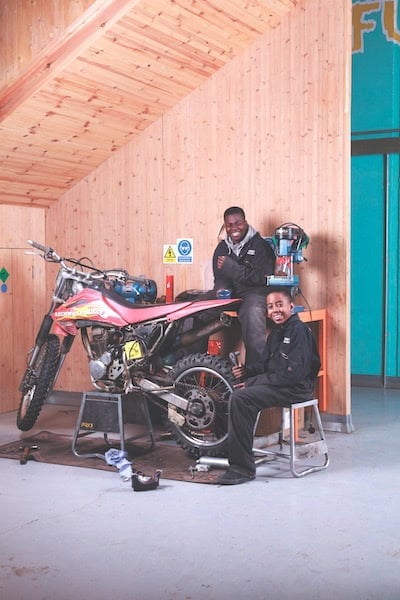 — 4.00pm: Planning summer camp
Every year, we choose 20 or so to come to camp in Oxfordshire. We do dirt biking all day and then sit around the fire talking about dirt biking! One guy with dyslexia and [coordination disorder] dyspraxia couldn't even lift his leg over the bike at first. But we got him dirt biking. These kids are caught up in the struggles of living on an estate, making ends meet, problems at schools, bullying, gangs and all that pressure – and we whisk them off for five days of just having fun. It's bloody exhausting. But it's absolutely brilliant.
— 5.00pm: Evening session
We run evening sessions in fixing bikes, too. There tends to be lots of laughing and joking. They're still structured, but it's more free-flowing. Over time, we stop becoming 'teachers' and develop genuine friendships. All the tutors really care about the job. Most have come up through the ranks like me. They're as hooked as the kids!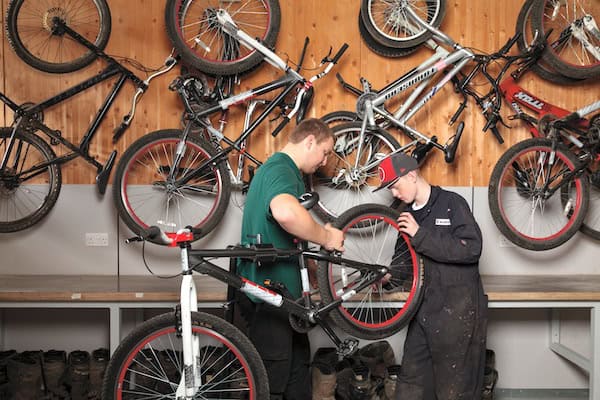 — 7.30pm: Home time
I've got two-year-old twins and this job can be really hard work. But it's a privilege to see these kids growing up during really tough years. It's a really lovely process to observe and be a part of. They might have problems with their parents, be struggling at school or living in a deprived part of town, but we see them change and grow. Without wanting to sound bigheaded, we're really good at this. Coming here and doing it just feels good.
Interview by Lucy Purdy; photography by Travis Hodges
---
This feature is from issue 89 of Positive News magazine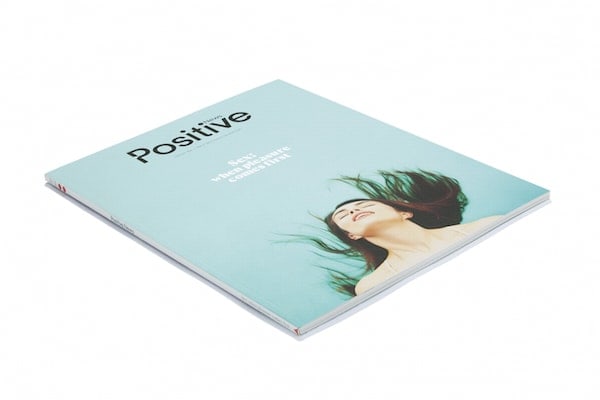 Be informed, be inspired. Become a Positive News subscriber member to receive our magazine delivered to your door, plus access to exclusive member benefits.