Andreas Heinecke is challenging prejudice with his immersive exhibitions, including giving visitors a chance to experience life in total darkness with a blind guide
Andreas Heinecke is one of those people you hear about who rise with the dawn. "I get up early, most of the time between 4am and 6am, because I like to use my non-contaminated brain to write," he says. As someone at the helm of a social enterprise with a presence in 38 countries, whose exhibitions have welcomed more than nine million visitors a year, it's perhaps not surprising that Heinecke's days are full to bursting.
Dialogue Social Enterprise (DSE) has for more than 30 years been changing the conversation around disability and old age. The organisation wants to give everyone the chance to experience something of the reality of life for those who are blind, deaf or elderly, while providing people from these communities with meaningful work, too.
Dialogue in the Dark, the organisation's most well known exhibition, gives visitors a chance to experience life in total darkness. Sounds, smells, sensations and textures emerge as participants enjoy a simulated boat ride or eat appetisers in a cafe, assisted by blind guides.
For many who venture in, it's an experience that leaves a lasting mark. Five years after visiting Dialogue in the Dark, 76 per cent said the encounter with their guide would stay forever etched in their memory. And for those participating in Dialogue in Silence, where deaf guides give visitors a taste of life without sound, 90 per cent said it reduced stigmas and prejudice against the deaf.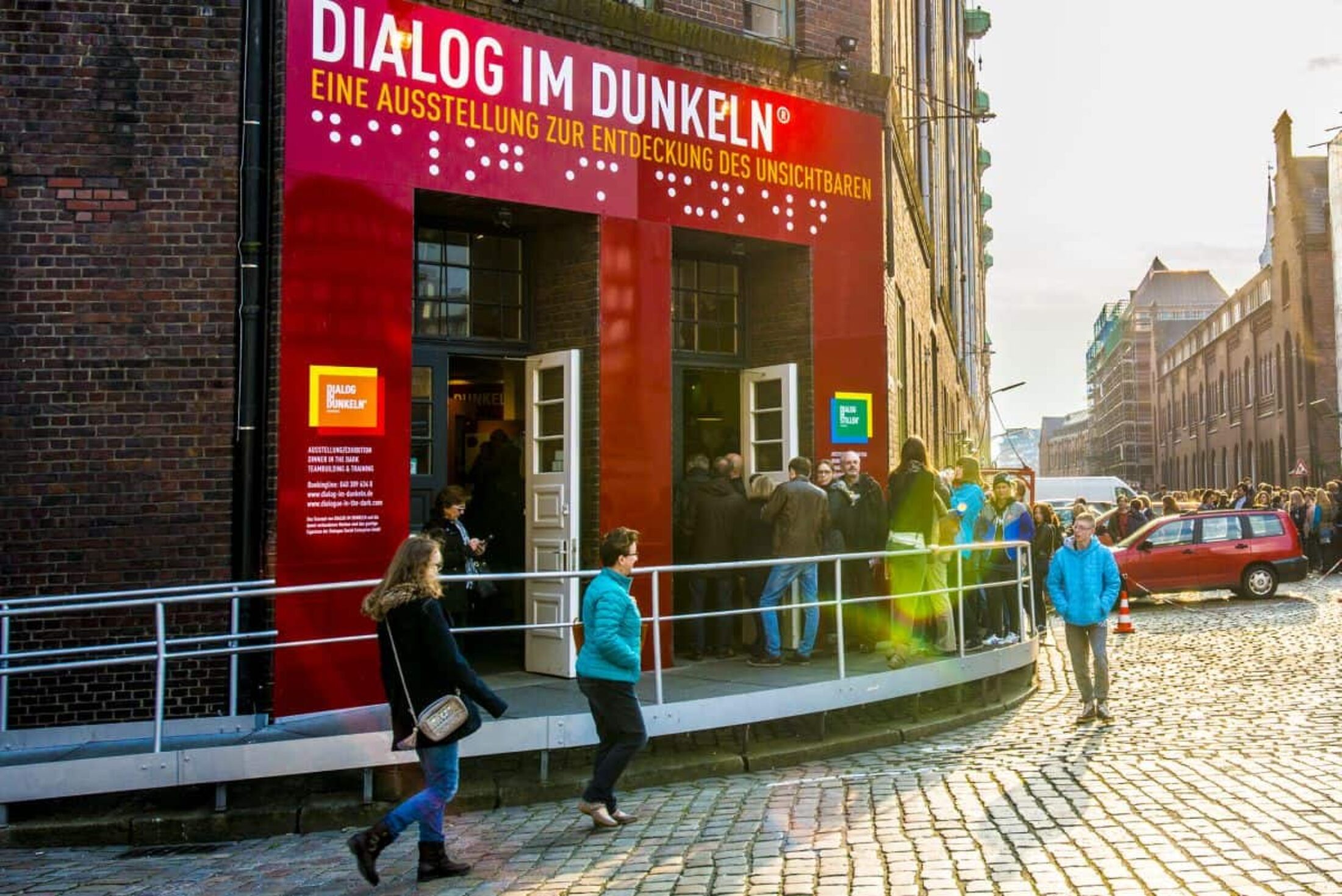 While DSE's exhibitions are largely shuttered since Covid-19 took hold, Heinecke's days are no less busy. He's recently contributed an article for a book on corporate ethics and crisis, and he writes for BMW Foundation's Responsible Leadership Network, of which he's a part. From mid-morning he's in an "endless row of meetings" trying, he tells me frankly, to rescue his organisation from the inevitable funding challenges that lockdown brings.
"It's a very, very tough moment," he says, adding nonetheless that he has found the last few months fascinating from an intellectual point of view. "I found it very interesting to take a pause and to step back and change perspectives," he says, "to reflect and open up and have imagination."
He's emerged determined to take fresh ideas forward, including around the way we approach death, and the dying. It's a topic he is keenly interested in, having had two cancer scares of his own, and during the last three years he's been working on a project to normalise the conversation.
"I understood that we are all guests on this planet," he says. "And so I started talking to people who are in the final stage of life. I talked to people who accompany dying people, I read, I spoke to doctors in palliative care. And I asked myself, how do I use my expertise in a topic which is so heavily neglected?" The resulting exhibition will launch in Germany later this year, he reveals, Covid-19 pending.
I started talking to people who are in the final stage of life and I asked myself, 'how do I use my expertise in a topic which is so heavily neglected?'
DSE has produced a report about the last decade of their work, chock full of facts, figures and testimonials. But it's the stories he recounts of memorable encounters over the years that really bring it to life.
He remembers one visitor, a bigshot businessman, who came along to Dialogue in the Dark. "[He was] super arrogant. I really didn't like him, how he showed off. After a while he came out saying 'I can't believe it, I can't believe it, I was unable to speak'". The man had gone into the pitch dark alone and was greeted by the sound of a woman at a bar asking him if he would like a drink. Three times she asked if she could help him and he could not reply. Finally, he summoned up the courage to respond. "Are you talking to me?", he whispered into the darkness. She said of course she was; there was no one else in the room.
He was incredulous as to how she, a blind person, knew he was alone, Heinecke explains. "It was for him such a mind-breaking situation that this blind girl sensed he was firstly in the room, and secondly that she knew where he [was in the room]." He subsequently decided to bring other colleagues from the bank where he worked, to do leadership training with DSE.
Heinecke shares the story of the man who inspired him in the very beginning. When he was younger and working for a radio station, Heinecke interviewed a man who had been in a serious car accident and had been blinded for life. The man was only in his 20s and "super naive, super unreflective," Heinecke says. "But [I would also say] he was just so strong, to see the glass half full, to not give up, to make the best of the situation. Our tendency is to over-reflect. That was not at all [the case with him]."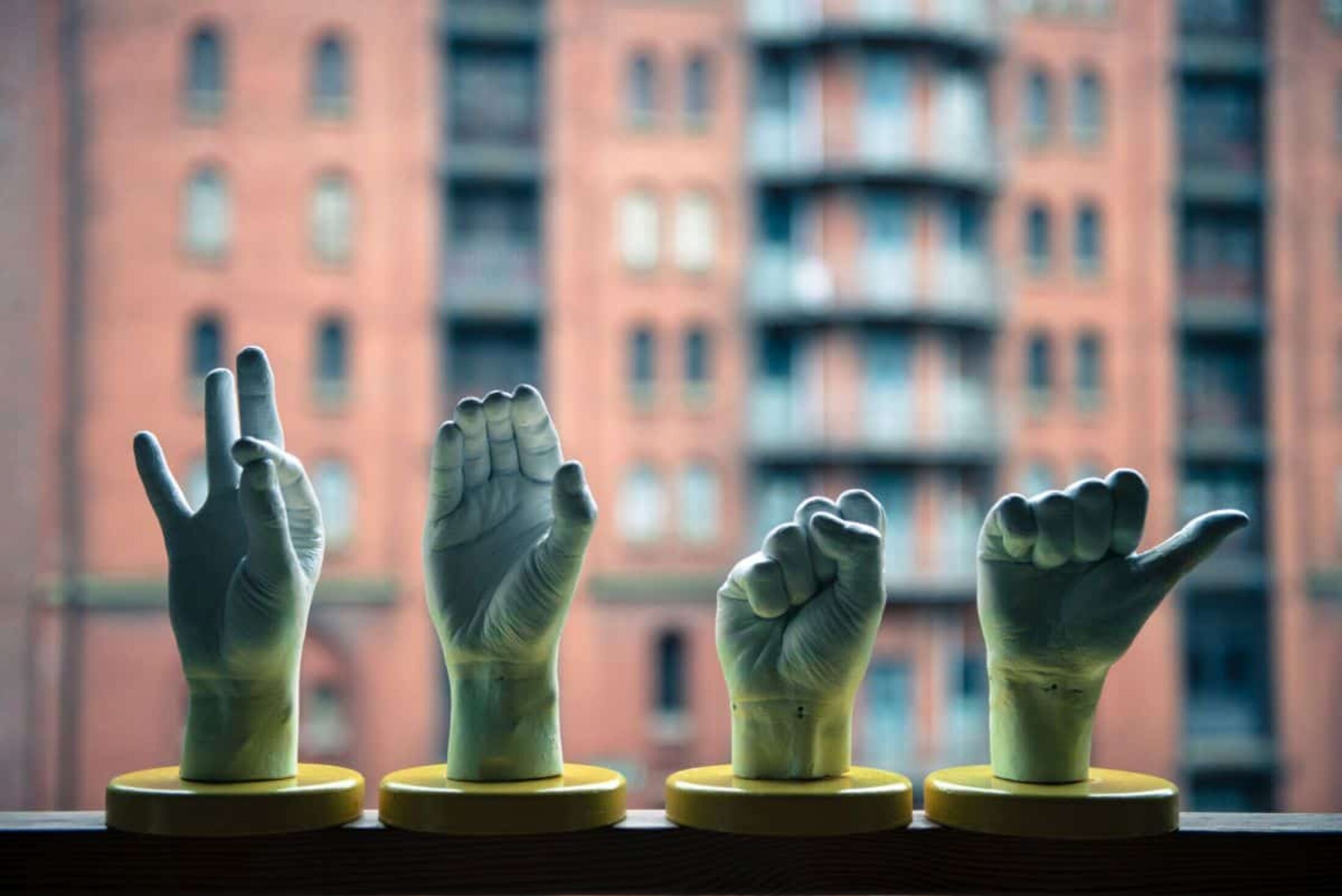 As a deep thinker himself, Heinecke was fascinated to understand how this man, now blind in the prime of life, was so happy-go-lucky and accepting of his new lot. "He was listening to his rock 'n' roll, he had this ridiculous haircut, it was the late 80s. He was playing in a band, and everything was OK for him!" At one point Heinecke asked him what went through his mind in the moment before he crashed into the oncoming van. "'Oh shit, I didn't change my underwear,' he replied."
He tells another story about when DSE was recruiting blind guides and an applicant was asked what his strengths were. The man started to cry. When asked why, Heinecke says, the man responded, "In my entire life, nobody [has] asked me this question."
It is this kind of positive reframing that is threaded through all of Heinecke's work. Whether blind, deaf or elderly, he wants people to view these states of being as assets rather than hindrances. After all, when the sighted are suddenly deprived of that sense, as occurs in DSE's most famous exhibition, it is they who are disabled, and their blind guides are the able, capable ones.
This article is the third in a series looking at responsible leadership in action.
Main image: Andreas Heinecke, founder Dialogue Social Enterprises. Credit: Adam Berry/Getty
Read more: Responsible leadership in action