Demand for home deliveries is surging, which means more traffic and emissions. Or does it? Brought By Bike has a novel solution
Ever had a plumber arrive using pedal power? How about a window cleaner on two wheels? A new online directory aims to make finding UK businesses that offer their services by bicycle as easy as… well, riding a bike.
Helena Downey was inspired to create Brought By Bike after her street became part of a low-traffic neighbourhood. "I thought, 'living on a nice quiet road is great for me, but what can I do for others?'," she said. "The emissions and traffic from van deliveries aren't going away any time soon."
A surge in demand due to Covid-19 was another factor: research shows that the grocery sector alone saw a 91 per cent increase in home deliveries during the first month of lockdown. Demand remains high.
"People have got used to having deliveries to their homes," said Downey. "Some of the things I had arriving by van I thought: 'Why can't I get that by bike? There must be a website out there that makes this easy.' But there wasn't."
Brought By Bike, which launched in December 2020, is free for both customers and businesses and is not for profit, though Downey may consider sponsored posts in the future to cover costs. 
Most of the firms listed are independents, and the only criterion is that services are provided by bicycle within specified postcodes – companies may use vans or post to reach customers further afield.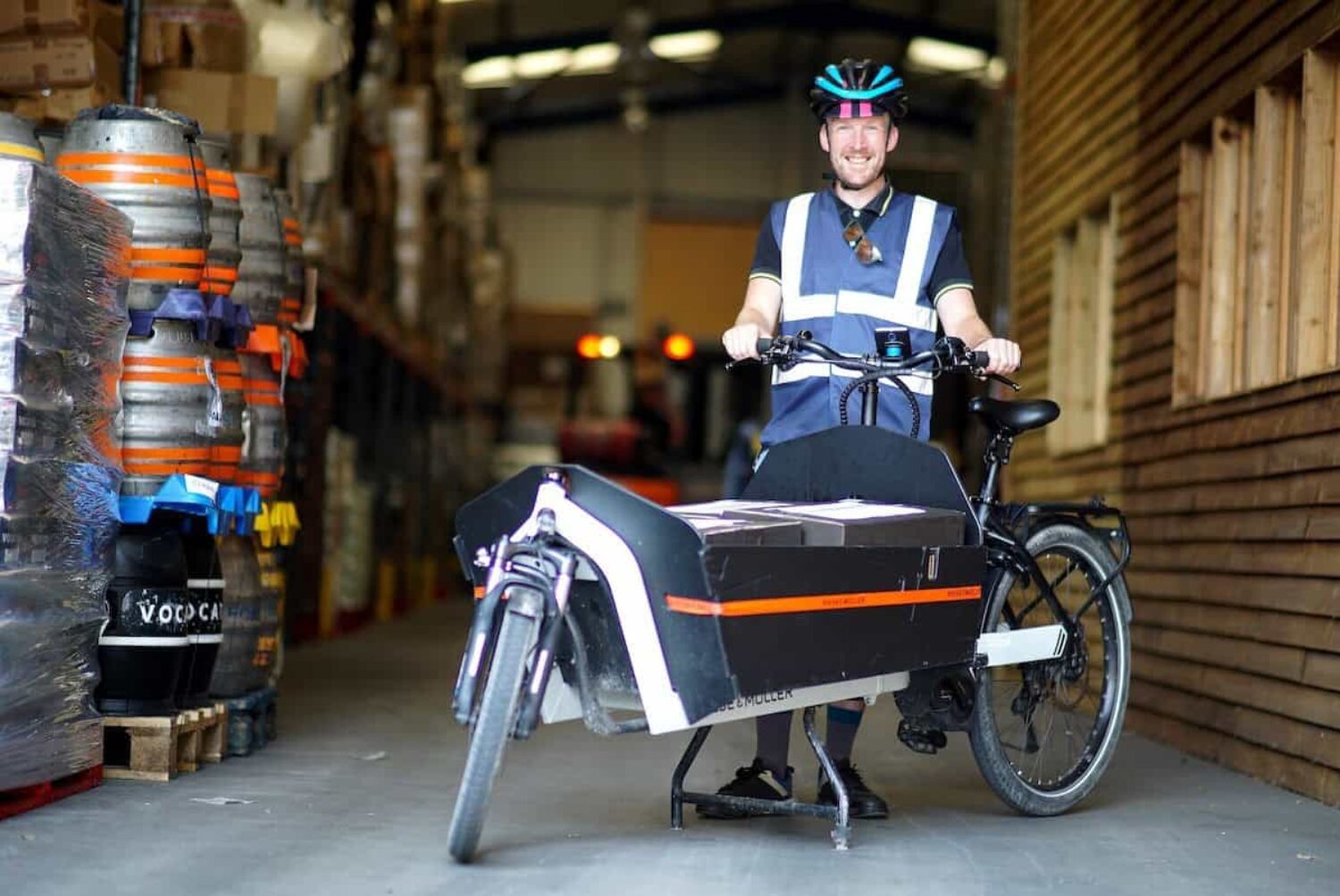 More than 200 businesses are listed so far. They deliver products ranging from food to flowers, while tradespeople include gardeners, electricians and even mobile bike mechanics. "There's such a huge range," Downey enthused. "You can have pretty much anything delivered by bike."
Directory member Benedict Sansam uses panniers and a trailer to carry tools to jobs around Bristol for his Pedal Powered Plumbing business.
"I love cycling and everyone stands to benefit from cleaner air and quieter roads, so it seemed like the obvious choice," he said. "And I'm never stuck in traffic, or short of a parking space."
I'm never stuck in traffic, or short of a parking space
Though most operate within cities, Downey has noticed a growing number of bicycle couriers setting up in more remote locations. Cargodale, which launched in March 2020, transports items ranging from cheese to yarn for 10 businesses based around the Yorkshire Dales. 
Co-founder Beate Kubitz said: "Getting up some of those inclines can be a bit taxing, but we use e-cargobikes so our riders get a bit of a boost on hills and they're much better than vans on narrow lanes."
Kubitz said it was great to see how many businesses are committing to delivering by bike: "It really feels like there's a movement to create fully sustainable businesses, and Brought By Bike makes it visible."
Main image: Boudicca Woodland owns One Mile Bakery in Exeter, which is listed on Brought By Bike. Credit: Boudicca Woodland