Billboards promoting empathy appeared in London, Europeans won the 'right to repair' and mountain hares were protected in Scotland, plus the week's other positive news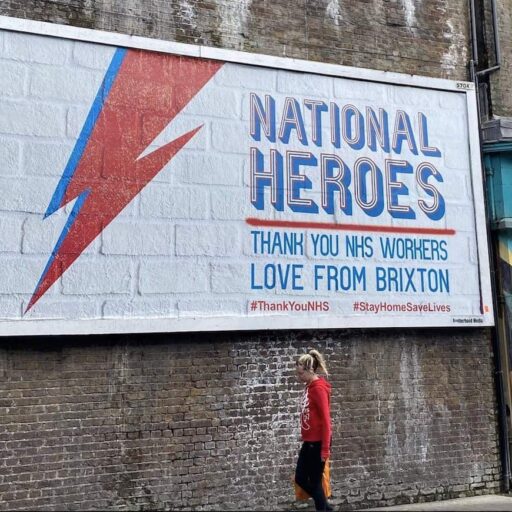 A billboard campaigned launched promoting empathy
They grease the wheels of consumerism, helping brands promote their products to the masses. But advertising billboards in parts of London are this week carrying a different kind of messaging, promoting the virtues of empathy. 
With billboard space not selling across the capital during the pandemic, Brotherhood Media, an ad agency, invited artists and musicians to submit designs that would help spread positivity. The Gorillaz, Pet Shop Boys and Chrissie Hyde are among the artists to have contributed so far. The latest billboards (main picture above) – in Shoreditch, Camden and Bethnal Green – are the work of the band Never Not Nothing and carry the words 'Become Empathy Machines'.  
"The brief we gave was simply for positivity, it could be meaningful, abstract, amusing," said Dominic Murphy from Brotherhood Media, which also designed its own ads thanking the NHS. "The only rule was that it couldn't be selling anything." The agency has since committed to donating billboard sites that don't sell in future to positive causes.
Image: Brotherhood Media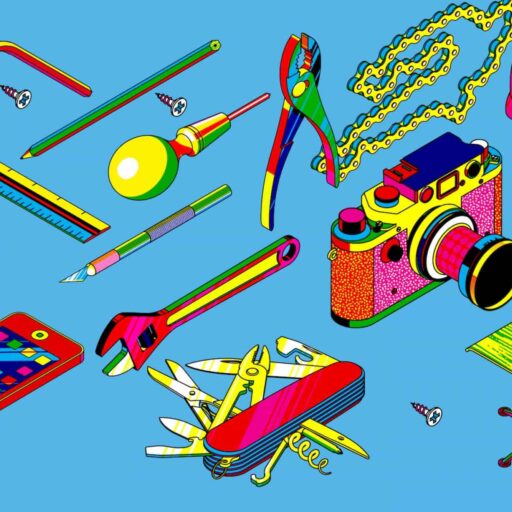 Europeans got the 'right to repair' some goods
The global movement to make electronic goods easier to repair scored a victory this week, thanks to a new law that came into effect in the EU. As of Monday, makers of washing machines, televisions and other electronic goods must ensure their products can be easily disassembled for repair. They also have to make spare parts available for at least seven years after models are discontinued. 
The law falls short of what some campaigners had hoped for. Nevertheless, it is good news for consumers, who will be able to have old items fixed rather than having to fork out for brand new ones. And with the average European estimated to produce around 16kg of e-waste per year, the law is also potentially a win for the environment.
"Not only does this provide a precedent for additional product categories to be included in future, but it's likely other regions will now be inspired to enact similar legislation," said Ugo Vallauri, co-founder of the Restart Project, a UK social enterprise that teaches people to repair electronics.
Illustration: Steve Wilson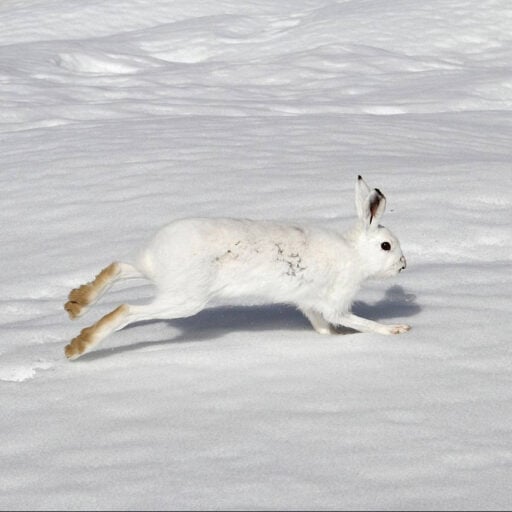 Mountain hares were protected in Scotland
To be 'as mad as a March hare' is an old English idiom that describes being in a state of excitement. There was certainly excitement among animal welfare campaigners this week, after Scotland declared the proverbial hare a protected species. 
On Monday, it became illegal to kill mountain hares in Scotland unless a licence has been obtained. It is hoped the legislation will bring to an end the mass culling of hares, which routinely took place across grouse moors. Campaigners claim that around 26,000 mountain hares were killed in Scotland annually before the measure was introduced.
"We are delighted that the day has come when mountain hares have become a protected species and where the mass-scale killings of this beautiful animal is put to an end," said Bob Elliot, director of animal welfare campaigns charity, OneKind. "Today really does feel like a huge triumph."
Image: Bouke ten Cate/Creative Commons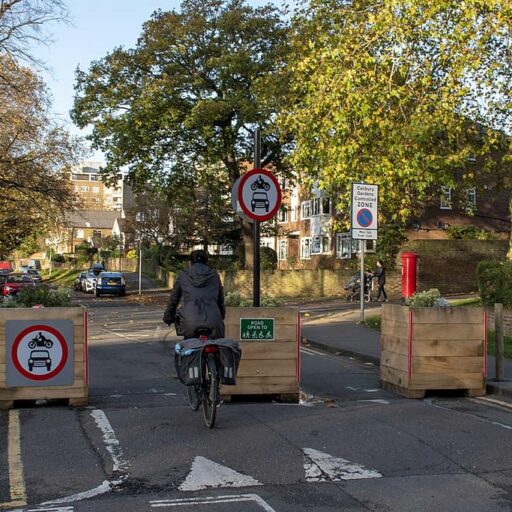 A study made the case for low-traffic neighbourhoods
They have emerged as one of the latest fronts in the UK's culture wars, with critics arguing that low-traffic neighbourhoods (LTNs) disproportionately benefit people living in affluent neighbourhoods and should be scrapped. However, according to a study, the opposite is true. 
Researchers examined 400 LTNs across London and found that people living in the most deprived areas were 2.7 times more likely to live in an LTN than those in the least deprived. The research is positive news for supporters of LTNs as it dismantles one of the main arguments against them. 
LTNs have boomed during the pandemic, with councils using them to reclaim street space from cars to boost active and tackle air pollution. However, some schemes have been met with opposition, often from motorists. 
Image: Jack Fifield/Creative Commons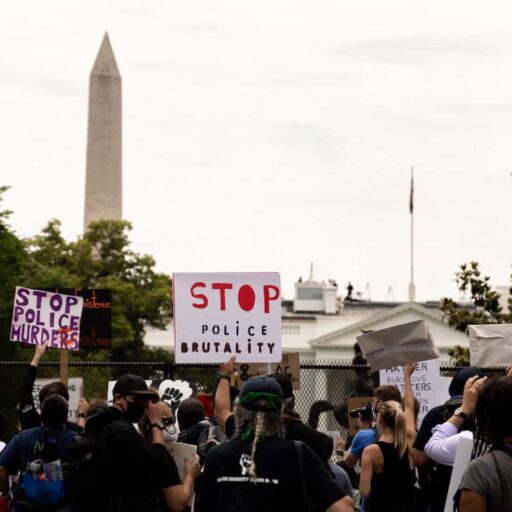 The 'George Floyd Bill' passed through Congress
A bill to outlaw chokeholds and other controversial US police tactics passed through the House of Representatives on Wednesday, but faces a challenge in the Senate, where it must secure the approval of 10 Republicans.
The bill was drawn up following the death of George Floyd, an unarmed black man who died in Minneapolis after police officer Derek Chauvin was filmed kneeling on his neck. Floyd's death in May 2020 sparked Black Lives Matter protests around the world. Chauvin's trial began this week.
As well as banning chokeholds, the 'George Floyd bill' would create a national standard for policing and end 'qualified immunity' for law enforcement. A version of the bill passed through the House last year, but was not taken up by the then-Republican led Senate. The Democrats now have more influence in the Senate, but must secure the backing of 10 Republicans for the bill to pass.
Image: Koshu Kunii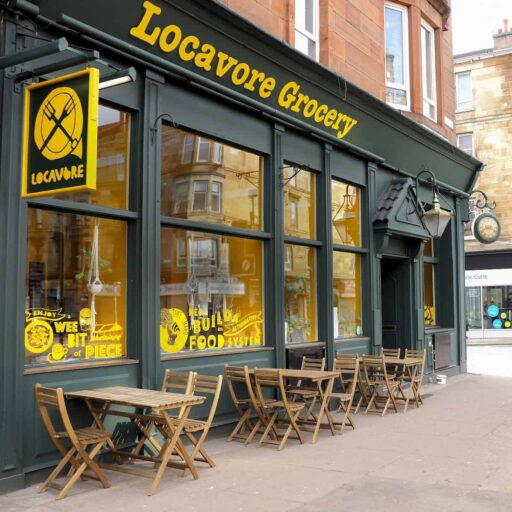 Plans for zero-waste Scottish supermarkets were revealed
A social enterprise in Scotland announced on Friday that it will open eight zero-waste supermarkets across the country. Locavore, which grows its own organic food and has two shops in Glasgow, said the forthcoming openings were part of a plan to build a more sustainable food system. 
Locavore is inviting members of the public to suggest, via its website, the locations for the supermarkets. The social enterprise said it would raise the estimated £3m needed to deliver the shops through a combination of crowdfunding and loans.
"We want to scale up and we want to do this really fast, but we want to do it while becoming part of the local communities we are in instead of becoming another faceless supermarket," said Locavore founder, Reuben Chesters. 
Image: Locavore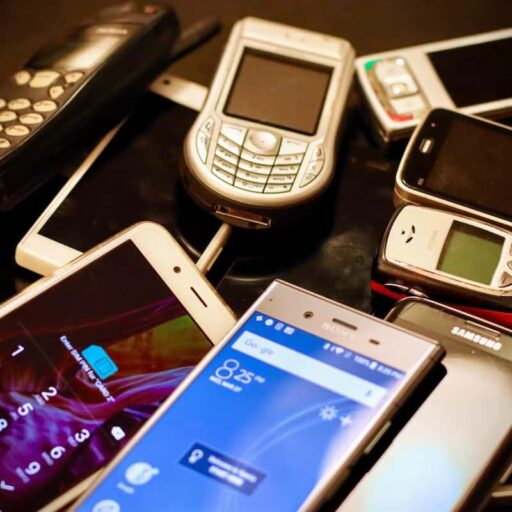 Kerbside scheme to cut e-waste was proposed for UK
While the EU was bringing in legislation to prolong the life of electronics, the UK government was grappling with what to do with the stuff when it reaches the end of its life. Its proposal? Kerbside e-waste recycling. 
Such schemes are already in place in some local authorities and are funded by levies imposed on companies that sell electronic goods. The UK government is now consulting on rolling out the initiative nationally. 
It is also considering making online retailers take back unwanted electronics from consumers, as physical retailers have had to do since January.
Image: Eirik Solheim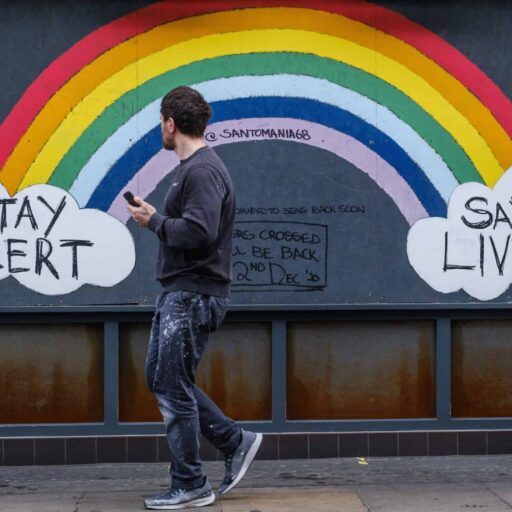 Covid has brought the UK closer together, a report found
Hugs are banned, pubs closed, even church congregations prohibited. Yet despite having to keep physically apart for much of the past year, the UK has grown closer together during the pandemic. 
That's according to a report published this week by the Together coalition, which suggested most people in the UK feel the country had become more united since the pandemic. The charity estimated that as many as 12.4 million people have volunteered during the crisis.
"Despite the immense challenges of this pandemic, people have responded by pulling together, not apart. That is quite remarkable, given how divided our society looked as Britain entered 2020," said bishop Nick Baines, chair of the Together trustees. 
Read the full story here.
Image: Kevin Grieve
Main image: Brotherhood Media