Reflecting on the protests sparked by the killing of George Floyd, prominent black voices outline what should be done to tackle racism
1. Demand accountability
"When people are sitting at home watching the news and scrolling through social media, it's easy for black lives to hit a fashionable nerve. We have to find a way to convert a trending spectacle into a radically reformed criminal justice system, which faces up to its undeniable racial prejudice.
This is what you can do: call out racism wherever you find it, whether it's coming from strangers or the people you love. If you're able, donate to Hope Not Hate or community bail funds to support peaceful protestors who have been wrongfully arrested.
Educate yourself; please don't expect the black population to do your homework. Demand accountability from your MPs and councillors. Tell them that ending racial profiling is a litmus test for your political support.
What's inspiring about this moment is that it's not just black people who are angry […] about pervasive racism. That gives me hope that, maybe this time, we're witnessing history being made."
David Lammy, MP for Tottenham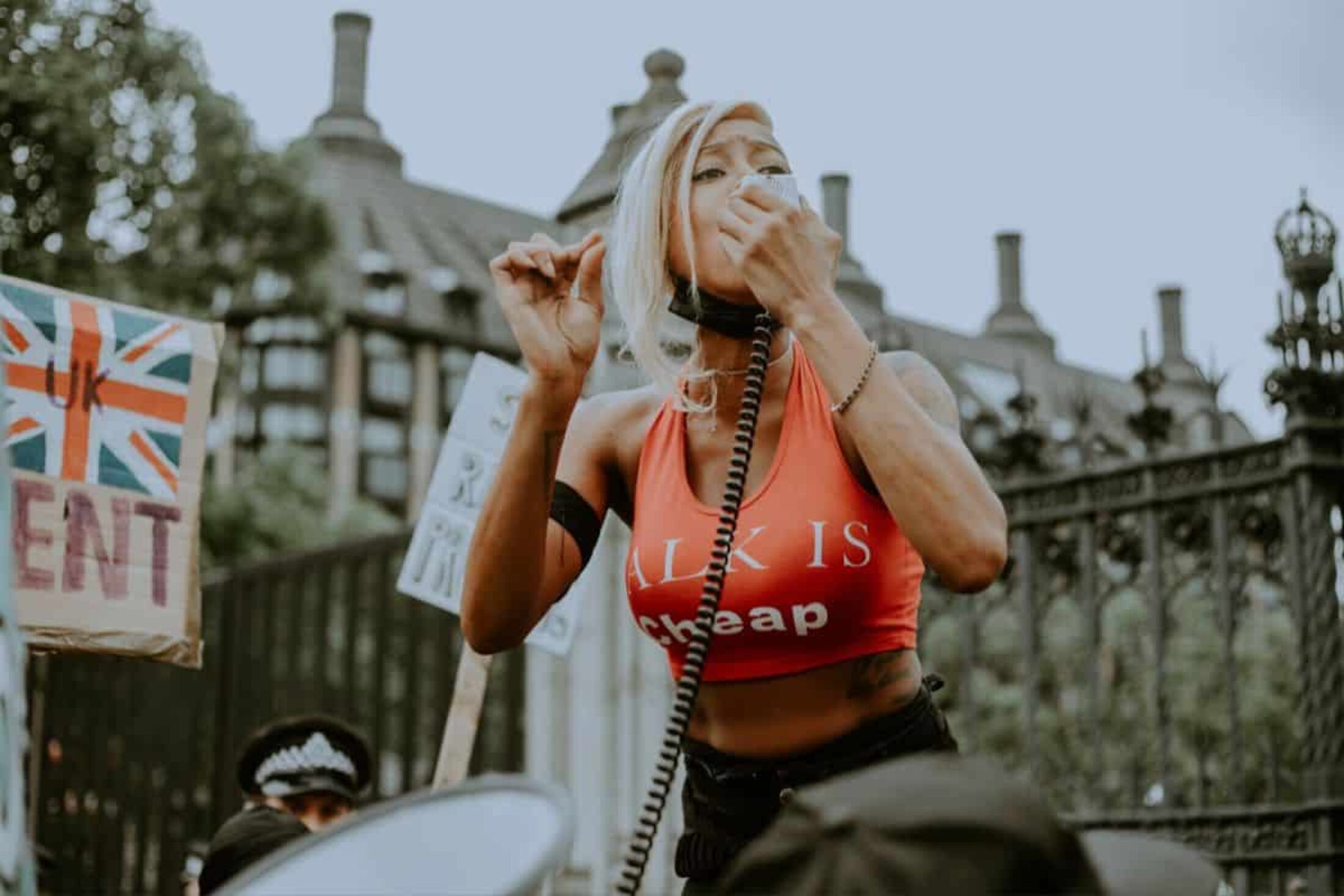 2. Dismantle racist institutions
"Dismantling racism also means dismantling the institutions that disproportionately punish black people. How do we show our communities that we can dream bigger than models of justice focused on punishment and exclusion? Fortunately, alternatives already exist, such as models of restorative justice, which involves communities working together to heal harm.
Following Floyd's tragic death, local government in Minneapolis swiftly pledged to dismantle its police department and replace it with a community-based system of public safety. If you had said only a month earlier that this would happen, few would have believed you.
The city's move to defund its police department is far from a kneejerk reaction. Since 2018, activist group Reclaim the Block has been lobbying the city council to reallocate some of its police budget towards services that promote the health and safety of the community. And in 2019, Minneapolis launched its Office of Violence Prevention, which works to reduce gang violence by funding supportive community services."
Micha Frazer-Carroll, opinions editor at gal-dem magazine
3. Listen to others' experience
"Young black men are the group most discriminated against in society right now: no quality education; no job; stopped and searched weekly; incarcerated frequently and for excessive periods. Most black people have been choking for years, often afraid to speak out about their personal experiences as the system is so stacked against them that there would likely be recriminations.
The difference today is that the death of George Floyd was so atrocious that it has shocked all people. Since power is in the hands of white people currently, it's white people who need to dismantle [structural racism].
The truth is often painful. Don't deny someone else's experience, just accept it as their experience even if you've never seen it, don't understand it or, deep down, are scared that you might have to give up something to accommodate black people. Be assured, you don't actually have to give up anything, just listen and accept."
Royston John, CEO, National Coalition Building Institute
4. Understand the history
"To fight for justice and equality is to come to a good understanding of the issue and get involved. This could be reading or listening to podcasts to better understand structural and institutional racism and the historical role people of colour have played in shaping the UK.
Find out what your local council is doing to combat [issues such as] racist policing or increased access to healthcare. Understand the issue and contextualise it in your area so you can effectively support the cause."
Kennedy Walker, co-founder, Resourcing Racial Justice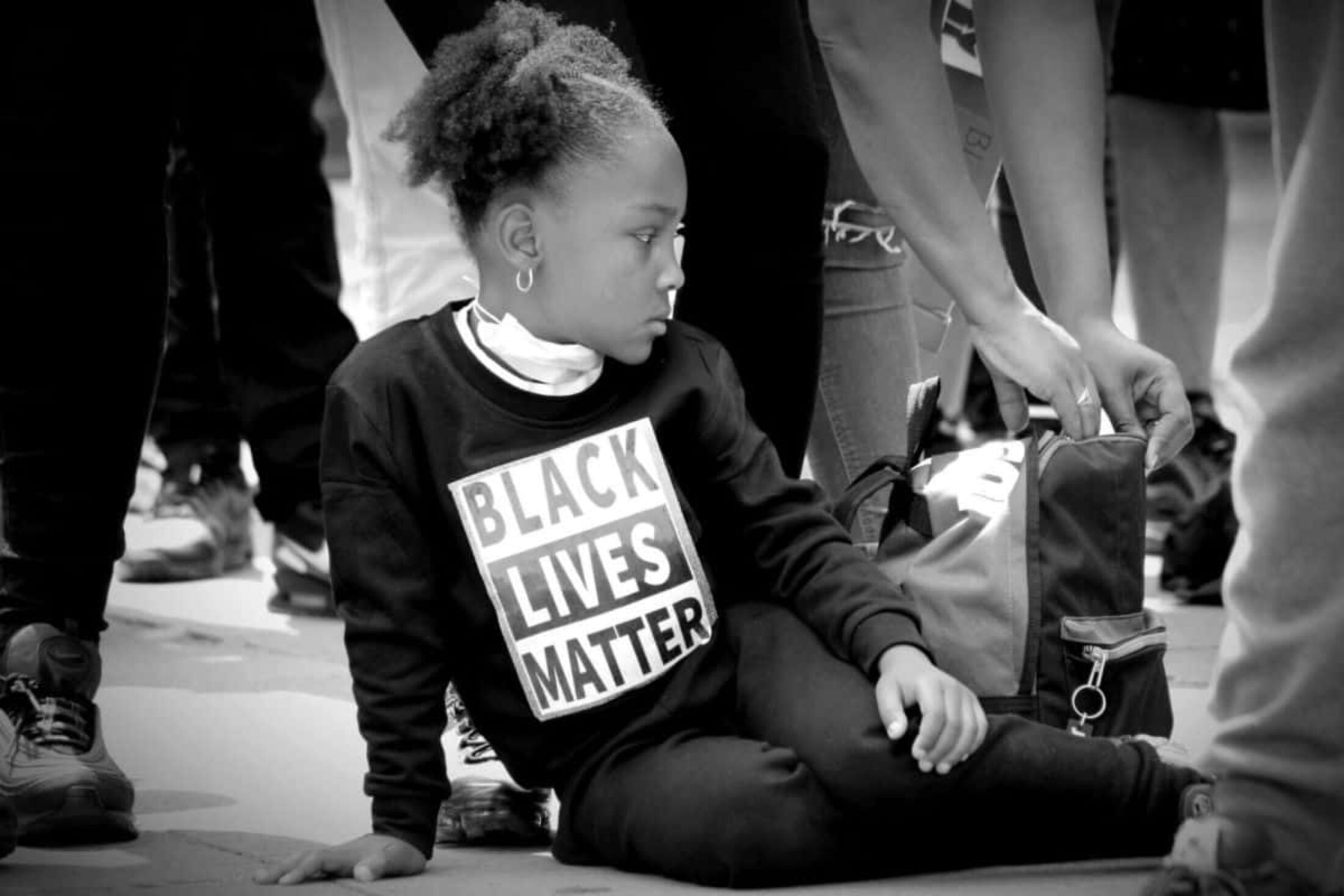 5. Teach immigration and empire in schools
"The surge in support for Black Lives Matter in the UK has led to an unprecedented interest in understanding how racism is woven our society and institutions – and importantly, what we can all do to dismantle harmful racist structures.
We welcome this mainstream interest and the new platforms that have opened up in response to the pain and anguish. We must maintain momentum and make solutions clear. One important piece of work we have long advocated for is the teaching of migration and empire in British schools."
Nina Kelly, online editor, The Runnymede Trust
6. Rebel in solidarity
"These Black Lives Matter demonstrations are supported by a multi-racial army [and] the impact of popularist and racist governments means that people are making a common cause. We have two weapons: solidarity and unity.
Change is going to come from young people in rebellion about racism, the environment, gender equality and women's rights, and for LGBTQ positive visibility. These are generational changes and they give us hope."
Weyman Bennett, co-convenor, Stand Up To Racism
Main image: Protestors take the knee in Trafalgar Square. Image: Tolga Akmen/Getty