Evacuating the wounded from the conflict-ridden east to the safety of the west, Ukraine's new medical train is the first in the world to operate in a war zone
En route to Uzhhorod bus station on Ukraine's Slovakian border to buy a one-way ticket to Prague, Dr Albina Zharkova (main image) was in a quandary: did she really want to flee her homeland and accept an invitation to teach abroad, or was there some way she could stay and help?
A call from Médecins Sans Frontières (MSF) – the charity that provides vital medical care to people caught up in conflicts, disasters and epidemics – changed everything.
Instead of crossing the border, Zharkova headed north to Lviv and hours later climbed aboard MSF's pioneering medical train, the first in the world operating in a war zone.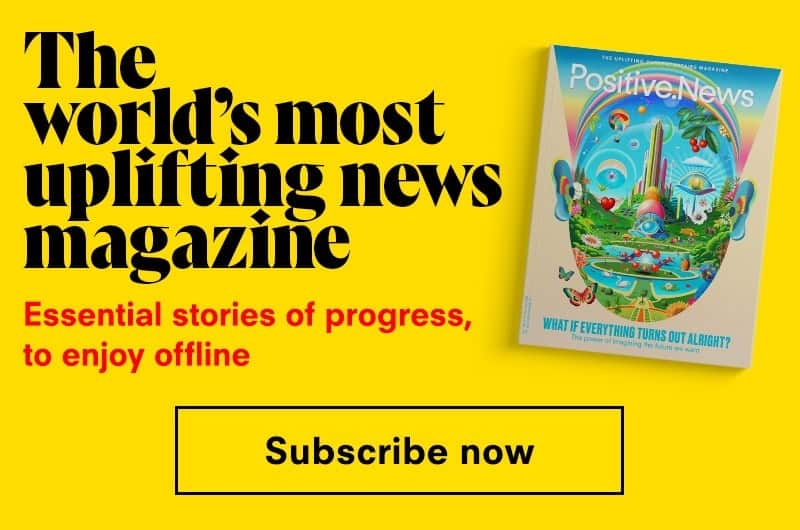 "The next day we left for the east to start our evacuation project," says Zharkova, recalling the train's maiden voyage and the moment that mapped out her unexpected new future.
That was March 2022. Since then, MSF's hospital on rails has completed more than 100 missions and evacuated more than 3,300 patients from the conflict-ravaged east to the relative safety of the west. Besides transporting victims of shell blasts and artillery bombardments, it rescues orphans and pensioners, psychiatric patients and people in need of cancer care.
From Donetsk in the east to Lviv in the west, it's a 24-hour journey of around 1,000km (621 miles) with as many as 42 patients on board. "With an ambulance, you have room for one or maybe two," says Zharkova. "Trains are more stable than automobile transport, especially for long-distance evacuations."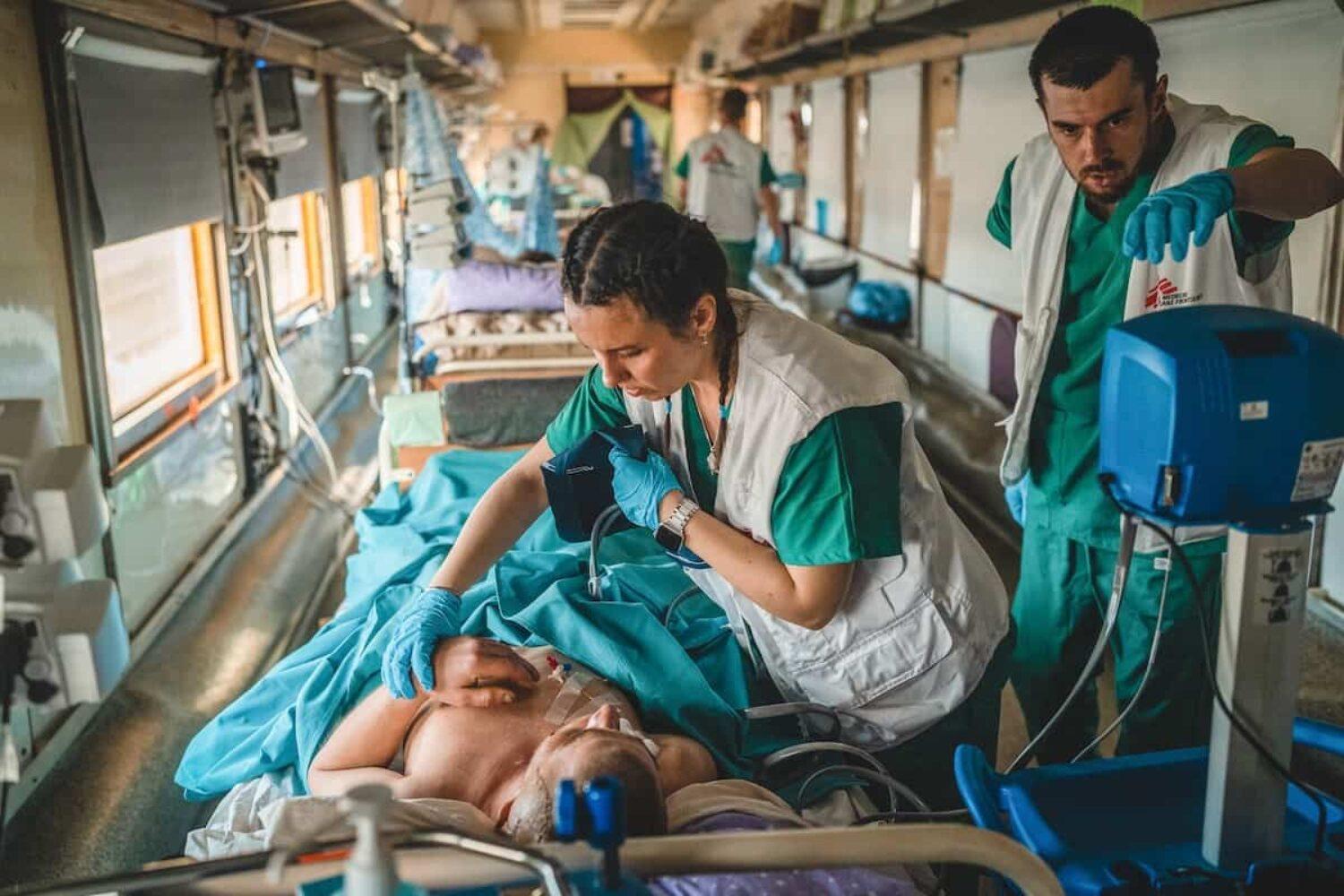 MSF worked with Ukrainian Railways, the country's national railway operator, to develop the medical train in the early days of the Russian invasion. It's made up of eight carriages, including an intensive care unit, an oxygen generator to supply intubated patients, and two carriages for hospital in-patients.
The idea is to free up bed space in the conflict zones' shattered and over-burdened medical units via a rail link to western cities like Lviv, Lutsk and Ternopil. Besides medical care, staff provide psychological support for evacuees who might be in the early stages of grief or suffering shell shock from bombardments.
"We've transported entire families who have lost mothers, brothers or sisters," says Zharkova, now the train's deputy medical director. "But I think my team would agree that the most traumatic moments for us are transferring wounded children. It's awful to see these young lives interrupted."
With an ambulance, you have room for one or two patients. With the train, we can evacuate 42 patients
At times, power cuts or warnings of conflict ahead force the train to a shuddering halt in the Ukrainian countryside. And although it has miraculously managed to avoid a direct attack, the train has had near misses. In April last year, it departed from Kramatorsk mere hours before a missile strike killed 60 and injured 100 more. The next day, Zharkova and the team returned to recover the wounded.
Through 2022, the train was making two trips a week. Thankfully demand has slackened after months of evacuations and Zharkova says they are finally seeing fewer civilian casualties.
But the train's mission is far from over. In fact, Zharkova is cautiously looking forward to making return trips east carrying displaced patients back to their liberated homes. "Hopefully it will be as soon as possible," she says. "For now, we keep on going, and we keep our team prepared for anything."
Main image: MSF
Help us break the bad news bias
Positive News is helping more people than ever to get a balanced and uplifting view of the world. While doom and gloom dominates other news outlets, our solutions journalism exists to support your wellbeing and empower you to make a difference towards a better future. And as Positive News' audience and impact grows, we're showing the rest of the media that good news matters.

But our reporting has a cost and, as an independent, not-for-profit media organisation, we rely on the financial backing of our readers. If you value what we do and can afford to, please consider making a one-off or regular contribution as a Positive News supporter. From as little as £1 per month, you'll be directly funding the production and sharing of our stories – helping them to benefit many more people.

Join our community today, and together, we'll change the news for good.