Spain was wild swimming long before it became trendy – and has the prehistoric cave paintings to prove it. Here are some of its best bathing spots
With more than 5,000km of coastline, Spain is best known for its sandy beaches. But venture inland and there is a whole other world of rivers, reservoirs and waterfalls to explore.  
"Wild swimming in Spain is fantastic. There are so many wonderful places," says Lola Culsán, co-author of Wild Swimming Spain and Hidden Beaches Spain. "While we were researching the books, we would sometimes just drive around looking for blue spots on the map. I remember driving down a winding mountain road – we turned the corner, and there was an emerald lake, full of fish, surrounded by the mountains. It was a very special place to swim. But there are also lots of rivers and reservoirs … there's really nothing like it." 
Wild swimming has been part of Spanish culture for a long time, says Edwina Pitcher, author of Wild Guide Andalucia. Some Andalucian caves even have prehistoric paintings depicting people in the water. "The history connected to some of the rivers here is incredible," she says.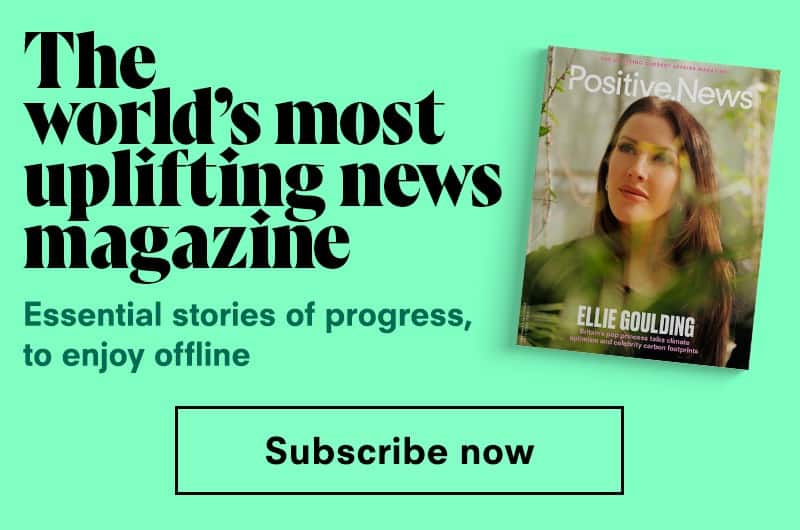 As with all wild swimming, it's a good idea to swim with someone, be aware of how fast the current is and never jump in unless you see a local do it first, Culsán says. And be warned: the water can be very cold. 
Seasoned travellers will also know that it's often best to ask a local for top tips. With that in mind, spain-holiday.com put together a ranking of the most searched for wild swimming spots by Spaniards. Here are five of the most popular:
1. Salto de Bierge, Huesca
In northeastern Spain, on the edge of the Pyrénées, Salto de Bierge is a 10-metre high, 40-metre wide waterfall surrounded by mountains. In years gone by, locals would jump from the top into the water below but now swimmers have to stick to the pool above the waterfall. It's still a beautiful spot, Culsán says, and the Fuente de la Tamara, a natural spring that you can swim in, is also nearby. There's a small entrance fee for adults and children over six, and capacity is limited to 250 people per day, so visitors need to book online. This area is also popular for hiking and canyoning through the narrow gorges of the Rio Vero, and is part of the Camino de Santiago pilgrimage route. 
Getting there: The nearest city to Salto de Bierge is Huesca but Brits are more likely to arrive via Zaragoza. You can fly but it is possible to take the Eurostar from London to Zaragoza, changing in Paris and Lyon. From there, take the bus to Liesa, where you can take a 25-minute taxi ride to Salto de Bierge.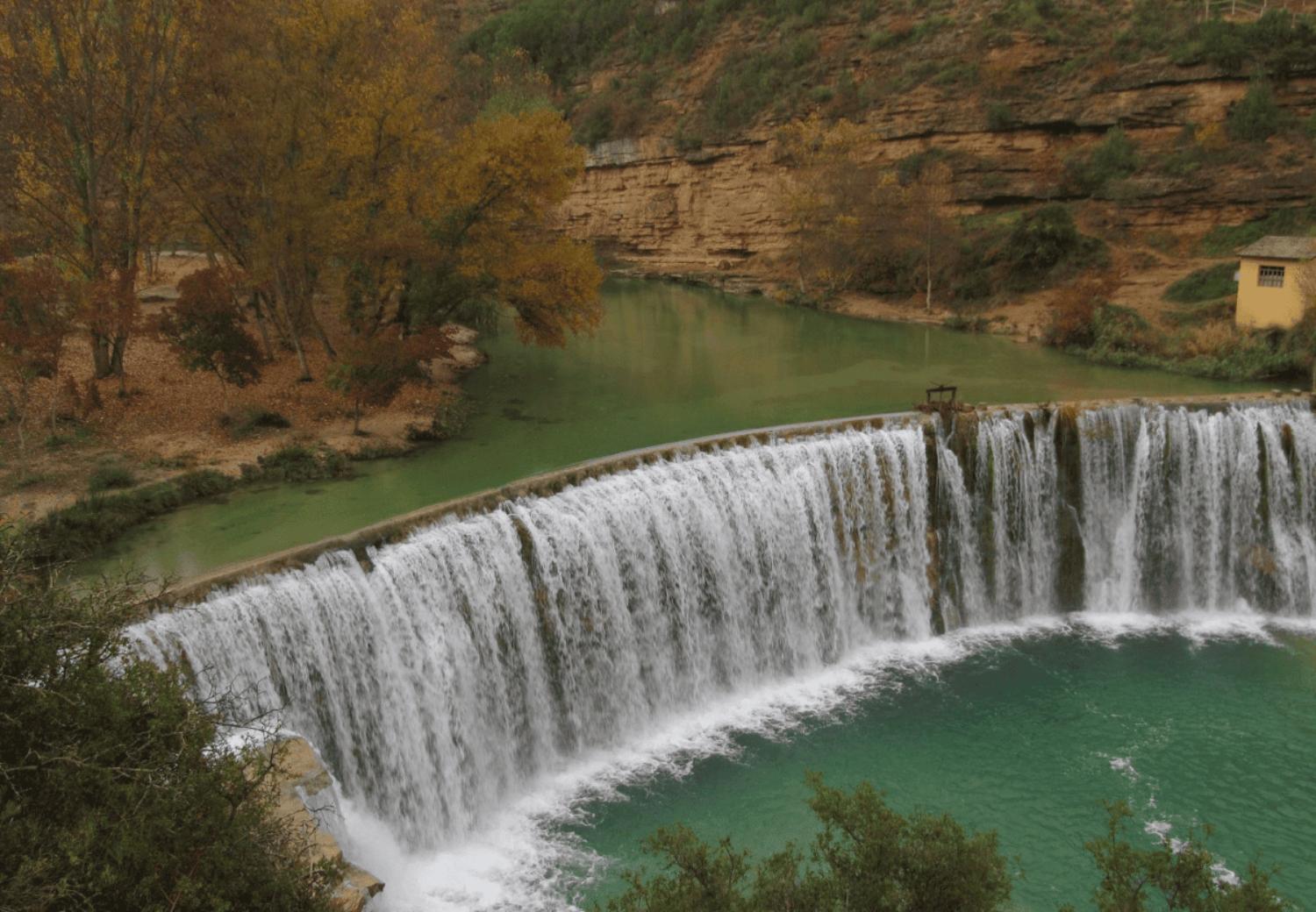 2. Garganta de los Infiernos, Cáceres
The Garganta de los Infiernos ('throat of hell') is a nature reserve in the Jerte Valley on the way to Andalucia. Don't let the name fool you, Pitcher says. It's home to "a beautiful series of natural pools that descend in steps, and is perfect for drying off on sun-warmed rocks". As well as an abundance of waterfalls, the reserve's fluctuating altitudes mean there's a great variety of flora and fauna, including birds of prey such as kites, buzzards and eagle owls. The wider area of Extremadura is relatively untrodden and worth a visit, Pitcher adds. It's famous for its Iberian pork, wine and birdwatching, and has three Unesco world heritage sites.   
Getting there: From central Madrid, it's a three-hour bus ride to Jerte, where you can pick up a taxi for the final 14-minute journey to Garganta de los Infiernos.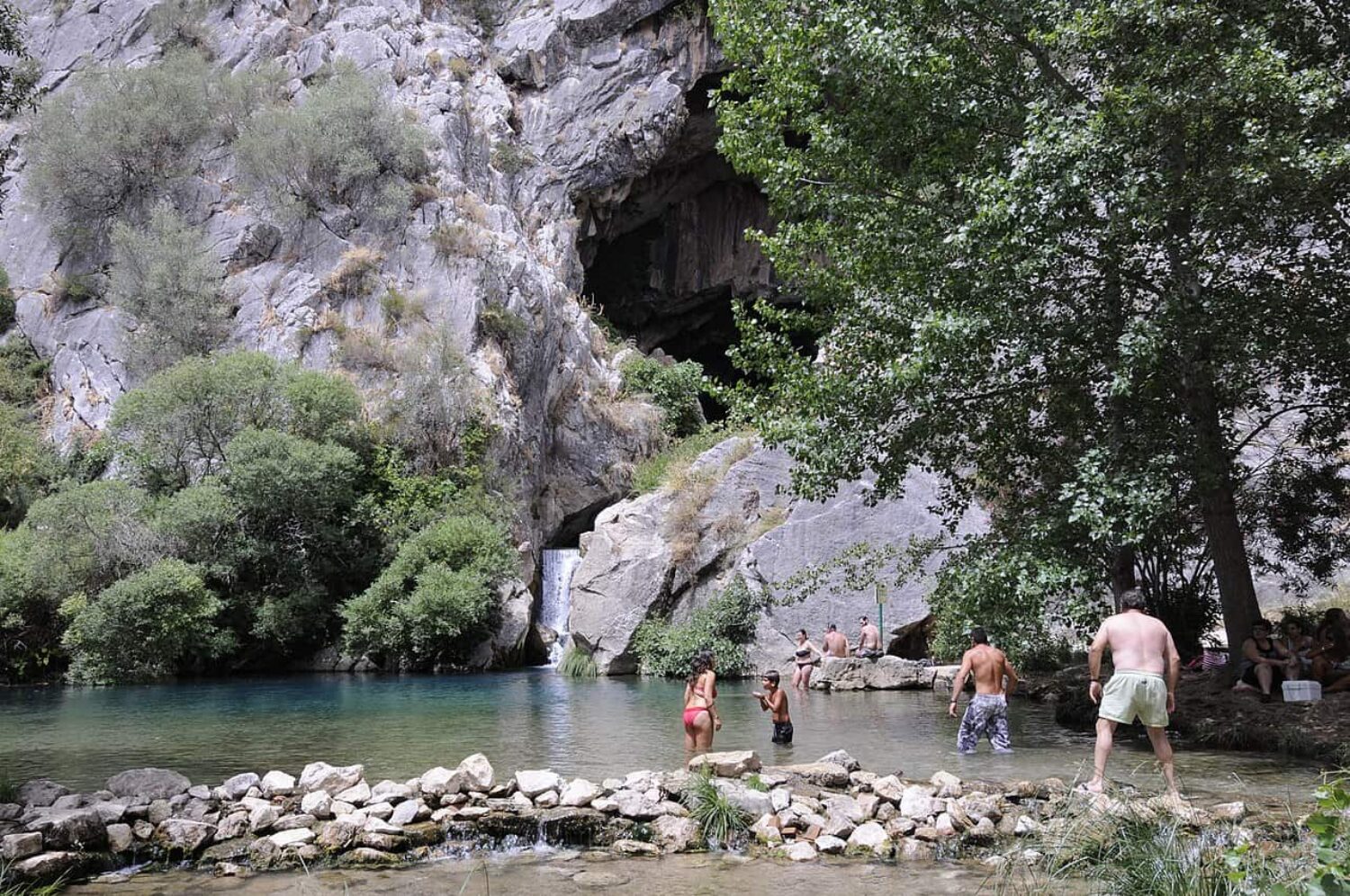 3. Cueva del Gato, Málaga 
The 'cave of the cat' – so called because the entrance looks a bit like a cat's head – is at the end of an 8 km-long cave system in the Andalucian Sierra de Grazalema mountains. "That means the water is really cold," Pitcher says. Those undeterred by freezing temperatures can even sit under a waterfall there. Cave paintings and prehistoric artefacts have been discovered at the Cueva del Hundero, which is the start of the cave system. 
The nearby town of Ronda is famous for bandits and bullfighters, and is home to the El Tajo gorge, one of Spain's most photographed locations. The impressive Puente Nuevo bridge, built in 1793, crosses its depths. There's also an old Arab medina, which was once one of the most important fortresses in Andalucia. 
Getting there: From Madrid or Valencia, take the train to Cuenca Fernando Zobel, and change for the bus to La Almarcha. It's a short taxi ride from there.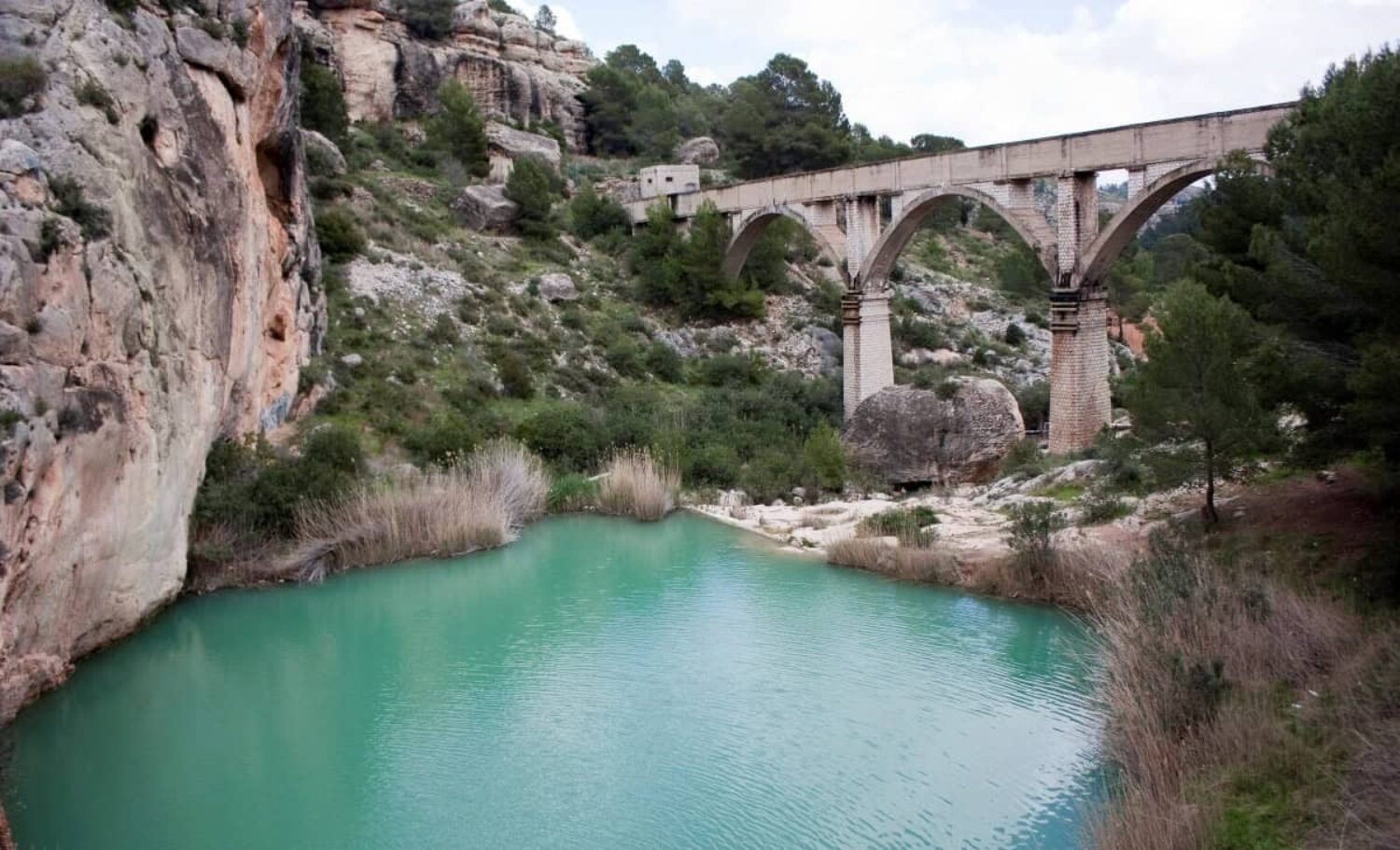 4. Fuente Caputa, Murcia 
The hidden gem of Fuente Caputa can be a little tricky to find but it's worth it, Culsán says. There are a number of pools to discover, all with a deep-blue hue thanks to the limestone in the water. "We found a small pretty pool and had a swim but we could hear these shrieks from over the rocks. We carried on and found people jumping from a 10-metre-high cliff into a huge pool," she says. 
Hikers will enjoy trekking over to Pantano de la Cierva, another wild swimming spot and the nearby town of Mula is worth a visit for Los Villaricos, a large-scale Roman agricultural villa. If you're lucky, you may also coincide with the monthly artisan market, when producers from all over the region flock to Mula to sell various wares.
Getting there: From Corvera, it's an hour's taxi ride, but from Alicante, it's possible to take a bus to Mula twice a week. From there, it's a short taxi ride to Fuente Caputa. If you're coming via Madrid, take the train to Archena-Fortuna, where a taxi ride will take 45 minutes.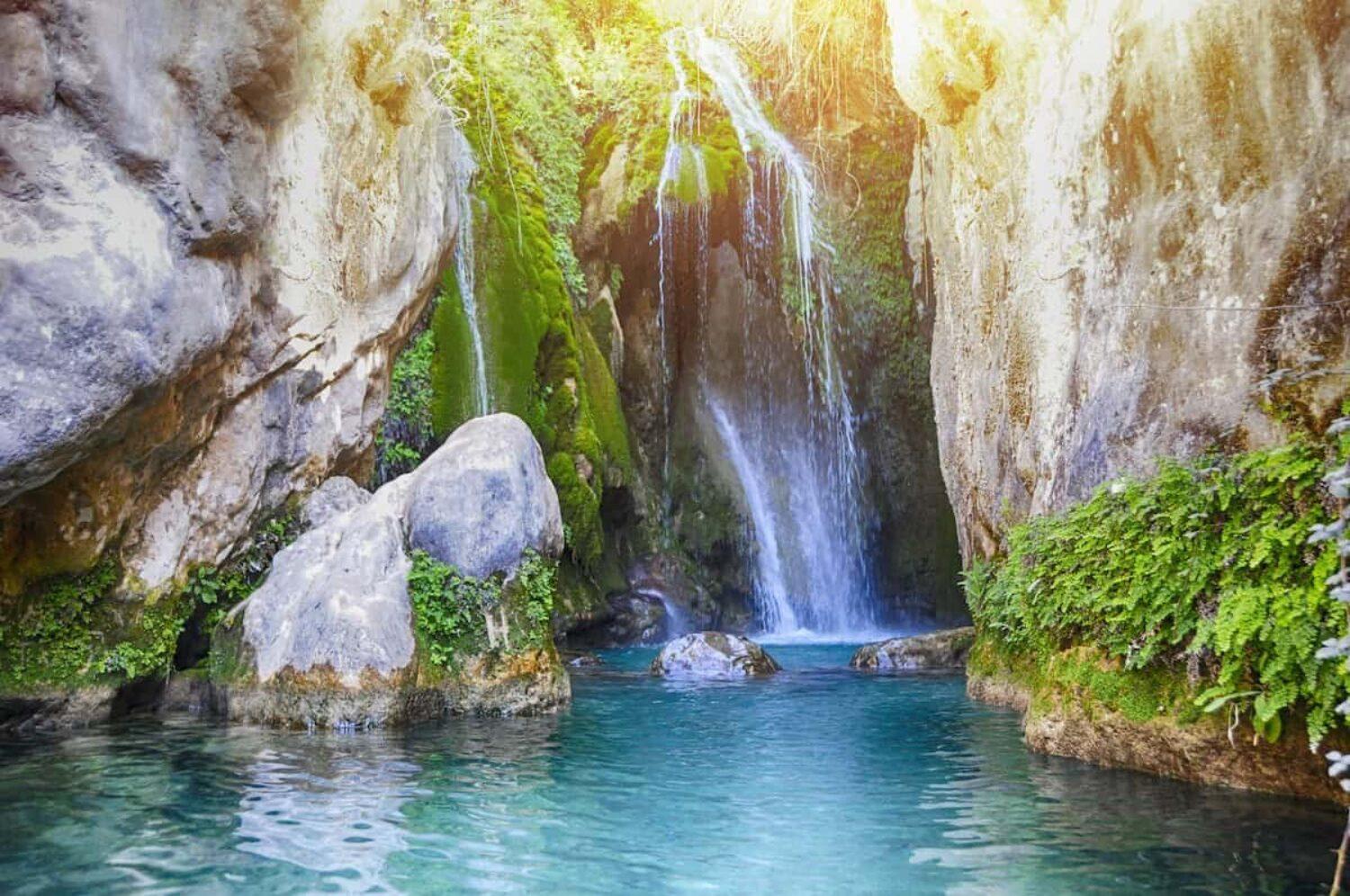 5. Fuentes del Algar, Alicante
Wild swimming is probably not the first thing you think of when the resort of Benidorm is mentioned. But a mere 15-minute drive away from the hustle and bustle of the Costa Blanca, Fuentes del Algar is a natural oasis of picturesque pools and waterfalls, formed by underground springs. It has become more popular in recent years, Culsán says – there's now an entrance fee, lockers, toilets, and restaurants serving local cuisine – but if you go early, you should avoid the crowds. 
For those travelling with young children, there's also the nearby DinoPark, with full-scale robotic models of dinosaurs, 3D cinema, and a paleontological playground. The mountain town of Guadalest is a short drive away and shouldn't be missed – it's considered one of the most beautiful spots in Spain.  
Getting there: From Alicante, take the bus or tram to Benidorm. There's a daily bus to Fonts de L'Algar from there.
Main image: Maryviolet/iStock
Help us break the bad news bias
Positive News is helping more people than ever to get a balanced and uplifting view of the world. While doom and gloom dominates other news outlets, our solutions journalism exists to support your wellbeing and empower you to make a difference towards a better future. And as Positive News' audience and impact grows, we're showing the rest of the media that good news matters.

But our reporting has a cost and, as an independent, not-for-profit media organisation, we rely on the financial backing of our readers. If you value what we do and can afford to, please consider making a one-off or regular contribution as a Positive News supporter. From as little as £1 per month, you'll be directly funding the production and sharing of our stories – helping them to benefit many more people.

Join our community today, and together, we'll change the news for good.