The Swedish capital's dirty diesel ferries will soon be superseded by a greener, sleeker fleet that runs on electricity
A sea change in commuting launches in Stockholm next month with the arrival of a 'flying' ferry that runs on electricity.
The Swedish capital currently relies on a feet of more than 60 smut-belching diesel ferries, which serve as public transport for the 2.4m people that live in and around Stockholm. The city encompasses 14 islands on an extensive Baltic sea archipelago.
The new ferry is expected to be the world's fastest electric passenger boat, and has been designed by Swedish startup Candela. They plan to launch the first 30-seat vessel in November, before they begin operating commercially as part of Stockholm's public transport feet in 2023.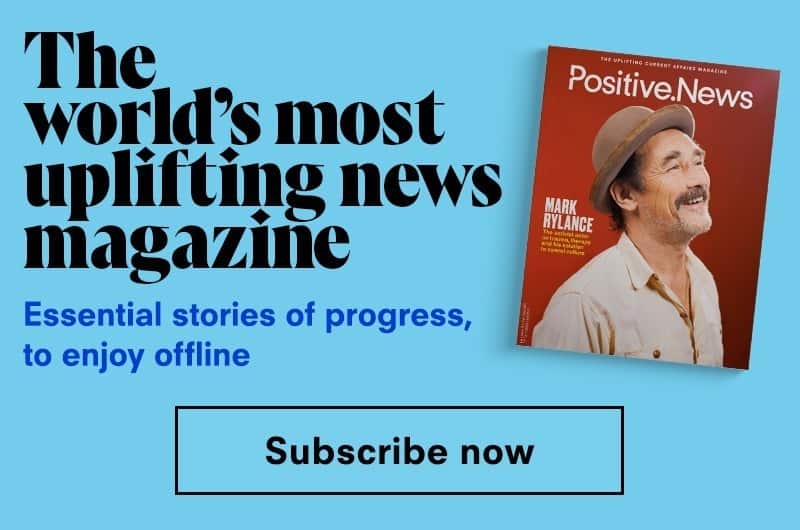 The vessel will initially be used to shorten the commute between the outlying suburb of Ekerö and Stockholm city centre. 
Currently a 55-minute trip by subway, car and conventional ferry, the new boat will cover the 9-mile (15km) route in just 25 minutes, according to Candela. 
"This will have a huge positive impact on people's lives – you can work one more hour or pick up your kids from school one hour earlier," said Erik Eklund, Candela's vice president of commercial vessels.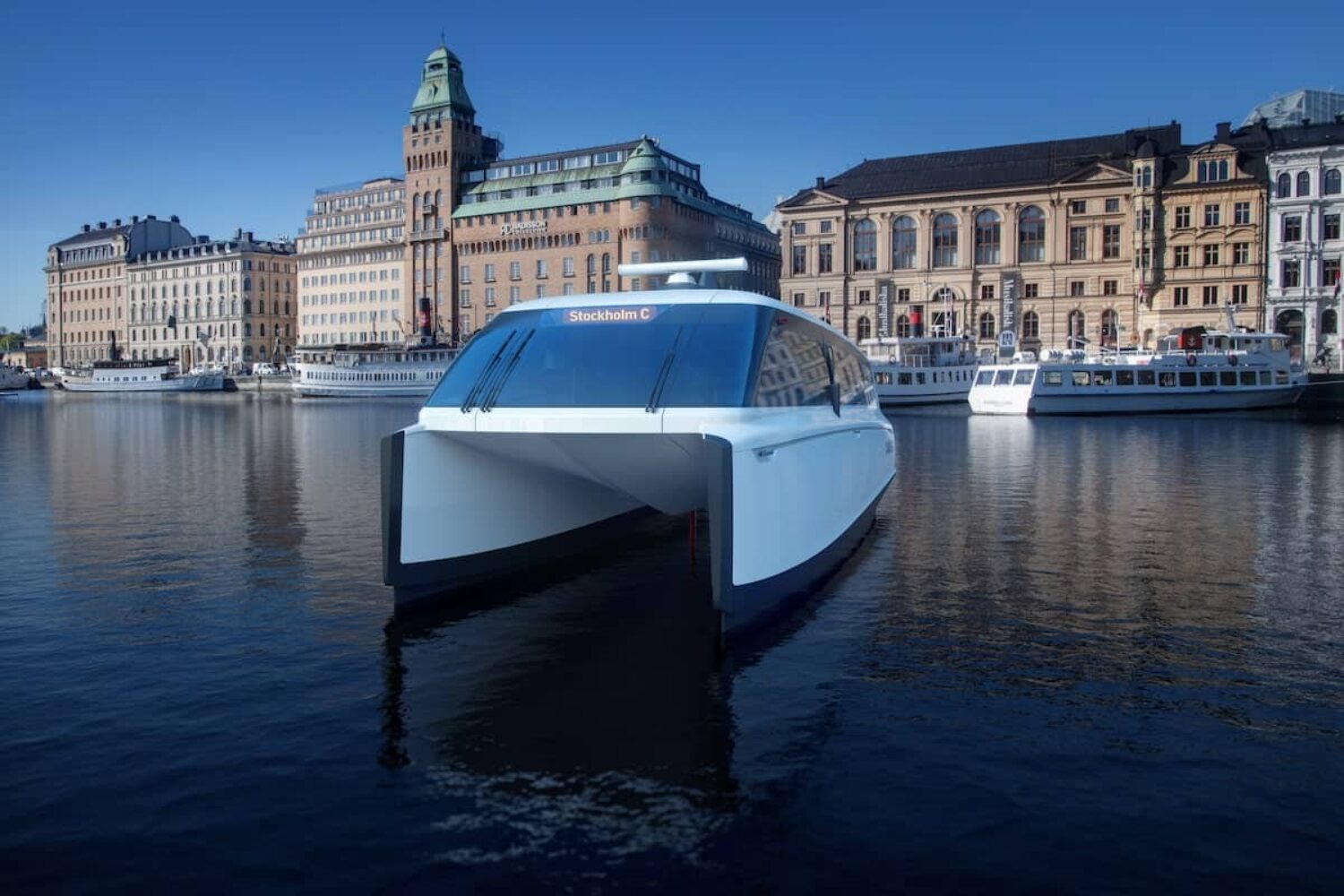 The ferry's innovative design overcomes the problem of drag created by weighty batteries by using hydrofoils, which propel the boat into the air giving the craft the appearance of 'hovering' over water.
Where the old diesel-powered feet belches out an estimated 8 per cent of the country's total shipping emissions, the new electric ferries will reportedly use 80 per cent less energy, be virtually silent, and will slash operators' fuel bills by 90 per cent.
Commuters can also expect reduced journey times, and sensor-controlled stabilisation promises to make sea sickness a thing of the past.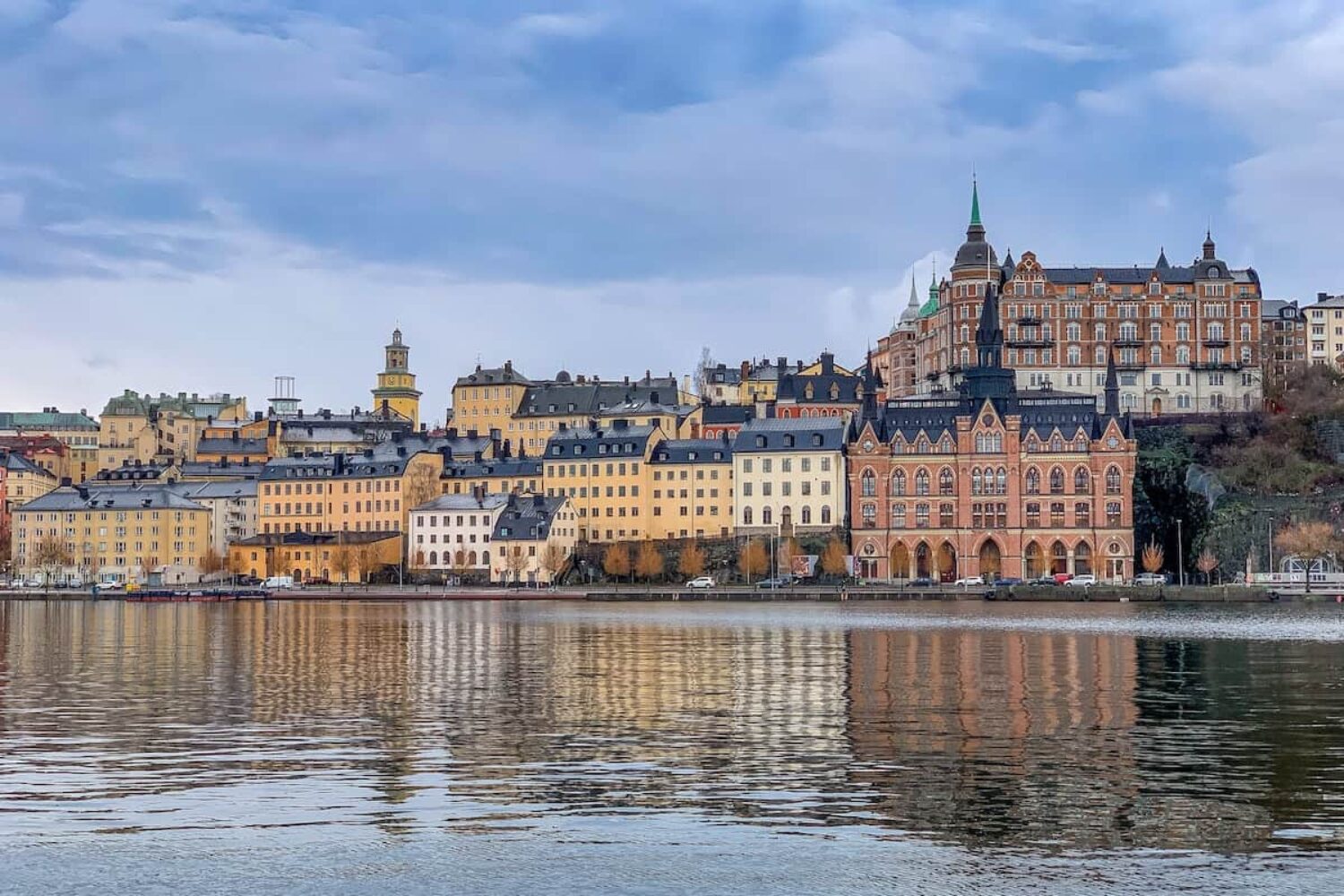 "Flying with Candela P-12 will feel like travelling on a modern express train, even in adverse weather conditions," the company said. 
There are limitations. With just 30 seats, the new ferries will have a fraction of the capacity of the vessels currently plying Stockholm's waters, some of which can carry as many as 300 passengers. 
Eklund has a solution. "Instead of two departures per day, there would be a P-12 Shuttle departing every 11 minutes. This allows commuters to ignore timetables and just go to the dock and wait for the next boat."
Main image: Candela
Help us continue to break the bad news bias
Positive News is helping more people than ever to get a balanced view of the world – one that supports their wellbeing and empowers them to make a difference towards a better future. And as our audience and impact grows, we're showing the rest of the media that good news matters.
But the UK's cost of living crisis is affecting our income, with fewer people able to commit to a magazine subscription – which has traditionally been our main source of funding. Plus, paper and printing costs keep rising.
We don't want to put a paywall on our website, because we believe everyone should have the chance to benefit from good news. But we won't be able to continue funding our online reporting without your help.
If you value what we do and can afford to, please consider making a one-off or regular contribution as a Positive News supporter. We need 1,000 readers to contribute just £3 per month to get us through this challenging time.

And remember, as a not-for-profit, we work only in service to you, and all funds go towards our journalism.