Living Memories helps older people through lockdown by prompting them to reminisce about 'the good old days'
As millions of elderly and vulnerable people in the UK face yet more time stuck inside with limited social contact, a new online service is offering them a valuable lockdown lifeline.
The Living Memories Online portal, a not-for-profit community interest company, contains more than 2,000 archive films and newsreels from the 1930s to the 1970s. As well as capturing important world events, the clippings cover everyday life at home and work. The idea is that the films help spark memories and encourage older people, including those with dementia, to reminisce with families, friends and carers.
Brian Norris, founder of Living Memories, said: "Archive films are a wonderful way of prompting older people to share memories and life experiences. Long-term memory is usually one of their strengths, so reminiscence encourages them to communicate and feel more confident about themselves.
"This is important in combating isolation, especially now that Covid-19 means many elderly people are unable to access community groups or even see their own families."
Living Memories was developed by Norris and his wife Leonore after carrying out research with older people, including those with dementia. It already publishes DVDs and reminiscence resources, and for some time has been running Tea & Memory groups in Cornwall and east Devon, at which archive programmes and newsreels are shown to community groups.
On the Living Memories Online portal, people can search for films by decade, topic (such as home, travel and work), and subject (such as fashion, shopping or cars). Individuals or groups can then make a collection of their own favourites, which can be shared with other users. They can also access online reminiscence resources to help trigger conversations, explains Norris.
Subscription costs are £4 per month for films only and £8 per month (or £90 per year) for films with reminiscence resources.
"At the group sessions we found that many older people, including those living with dementia, who had previously been reluctant to talk started to reminisce about their lives and shared experiences, to make new friends and get to know their neighbours," said Norris.
Many older people who had previously been reluctant to talk started to reminisce about their lives
One of the first to try out the service was 84-year-old great grandmother Noelle Ingham. "When I watch these films and chat about them, they make me feel young again," she said.
NHS social prescribing nurses in Norris' area of east Devon started referring people to the sessions. Demand was so high that Brian and Leonore decided to develop Living Memories as an online service that could be used by care homes, local memory cafes and in people's own homes. The pandemic added urgency to get their project up and running nationally, as Norris explained.
"What we're providing is a major reminiscence resource. That can be for individuals wanting to watch films independently or start up a group to watch online with others, or for community groups wanting to bring together members virtually for Tea & Memories sessions, or for care home providers to stream services for residents to watch together."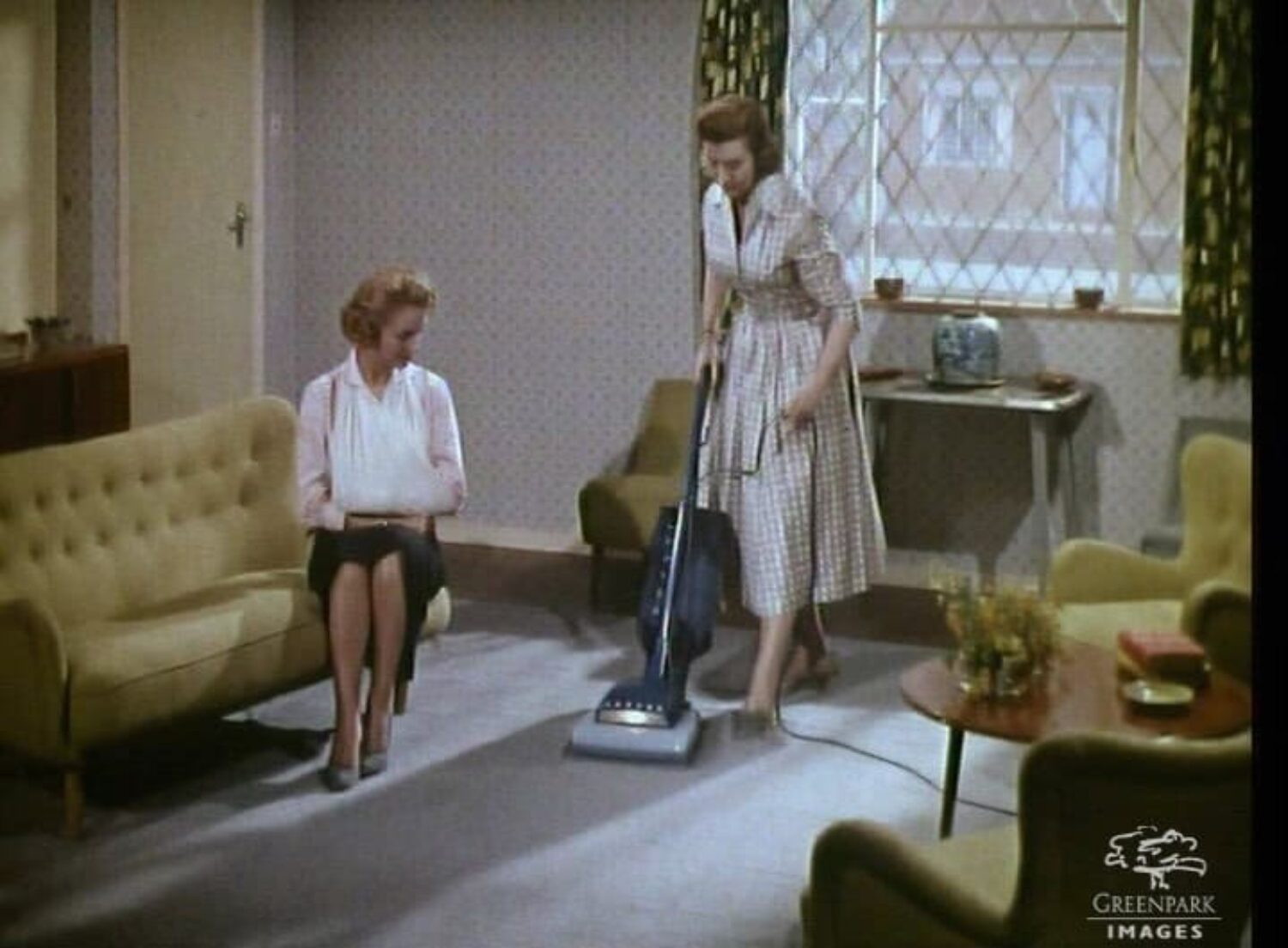 The Abbeyfield Society, a charity which operates more than 450 retirement houses across the UK, has signed up to use Living Memories Online for its residents. It is also partnering with Living Memories to create virtual and live Tea & Memories reminiscence groups around the UK in the communities in which Abbeyfield operates.
Abbeyfield Residential House in Tavistock, Devon, recently ran two Tea & Memories trial sessions using films streamed from the new Living Memories online platform.
Graham Osborn, 84, a trustee of the Abbeyfield Society, was in charge of the sessions. The first, which centred around a film called Marvellous Milk, was for a group of six residents. "It was a roaring success, with the event almost running itself with just a little direction from me as the residents' enthusiasm triggered lots of memories which led to others and so on," said Osborn.
"There was much interest, with comments such as how nice it was to have a discussion in a group setting about the good old days and residents learning even more about each other in their early lives. They are asking me when the next session will be!"
Main image: Museums Victoria