A German startup has launched a set of speakers made from the Earth. They help reduce e-waste and rescue ancient skills, but will they be a hit?
If you're going to invest in a set of speakers made from clay, it might be worth having some sort of swear jar-type arrangement nearby, for when people make the obvious quip: "Now that's what I call a dirty baseline". A quid would probably be fair.
Clay speakers? It might sound far-fetched, but in what's believed to be a world first, music speakers moulded from Mother Earth have been brought to market.
Its makers – at a German startup called Mapu – say the product is around 80 per cent biodegradable. That's not necessarily what most people look for in a set of speakers, but it's an admirable quality at this time of waste awareness.
Electronic waste is piling up around the world. The UN predicts that humanity could generate up to 120m tonnes annually by 2050, with much of the global north's contribution disproprotionately accumulating in the global south. As some developing nations lack robust health and safety standards, and struggle to deal with e-waste responsibly, it represents a threat to people and planet.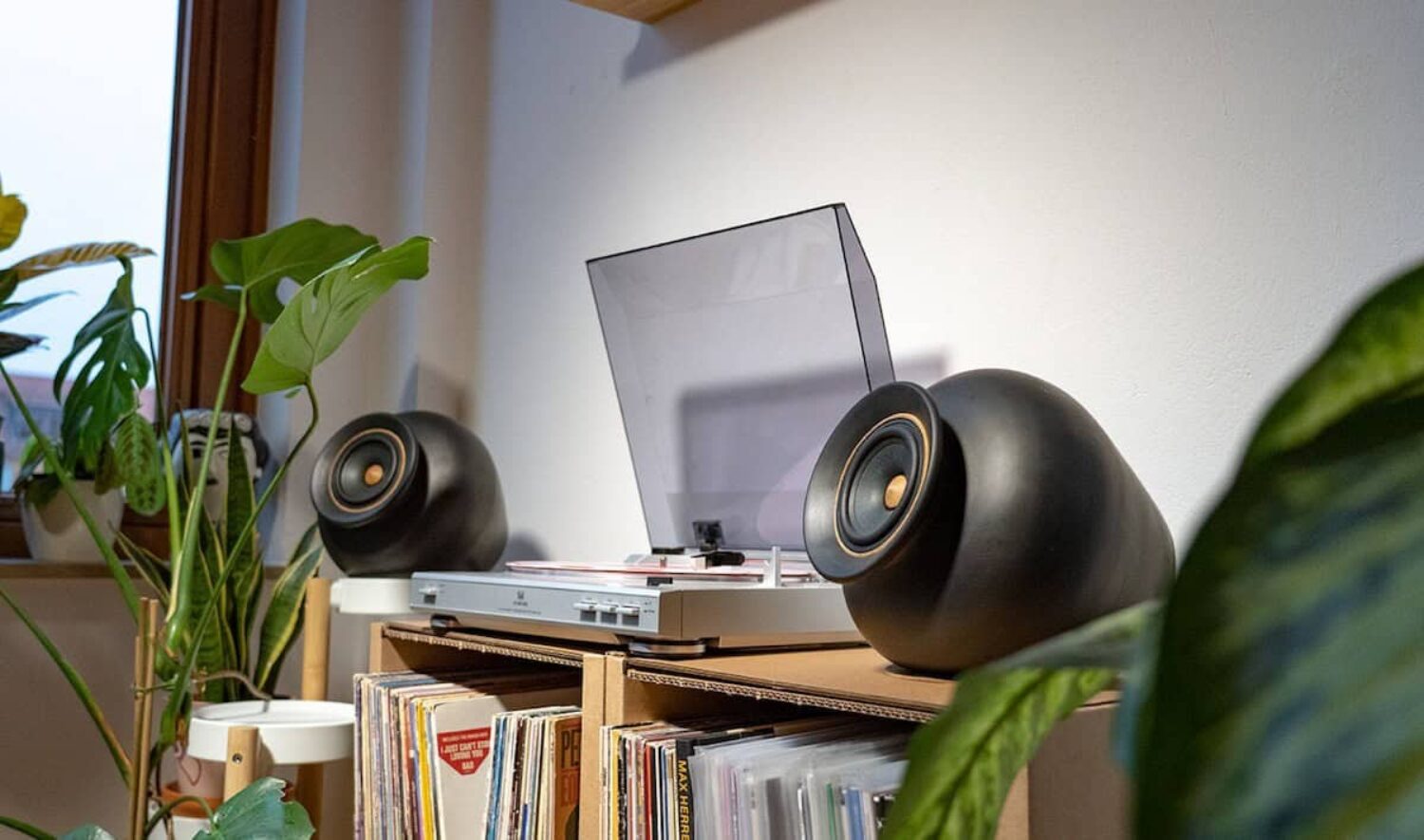 While Mapu's speakers contain some non-biodegradable materials, which are necessary to function – such as insulated wiring – they are mostly made of clay, leather and cork. The latter is sourced from Portugal's biodiverse cork oak forests, which support the country's ancient cork industry.
Mapu's success in helping close a waste loop has gained international recognition. What Design Can Do – a global organisation that promotes sustainable design – announced the startup as one of its No Waste Challenge winners this year.
Sounds good so far, right? Yet despite the speakers' eco credentials, those behind them did not initially set out to jolt the acoustics industry into being more sustainable. The main inspiration was to keep traditional crafts alive in regions where they were dying out. Specifically in rural Chile, where Mapu co-founder Pablo Ocqueteau was born.
There he noticed how most traditional craftspeople – potters among them – were, well, getting on a bit. "There was nobody to succeed them," he says. As a result, pottery workshops were closing down.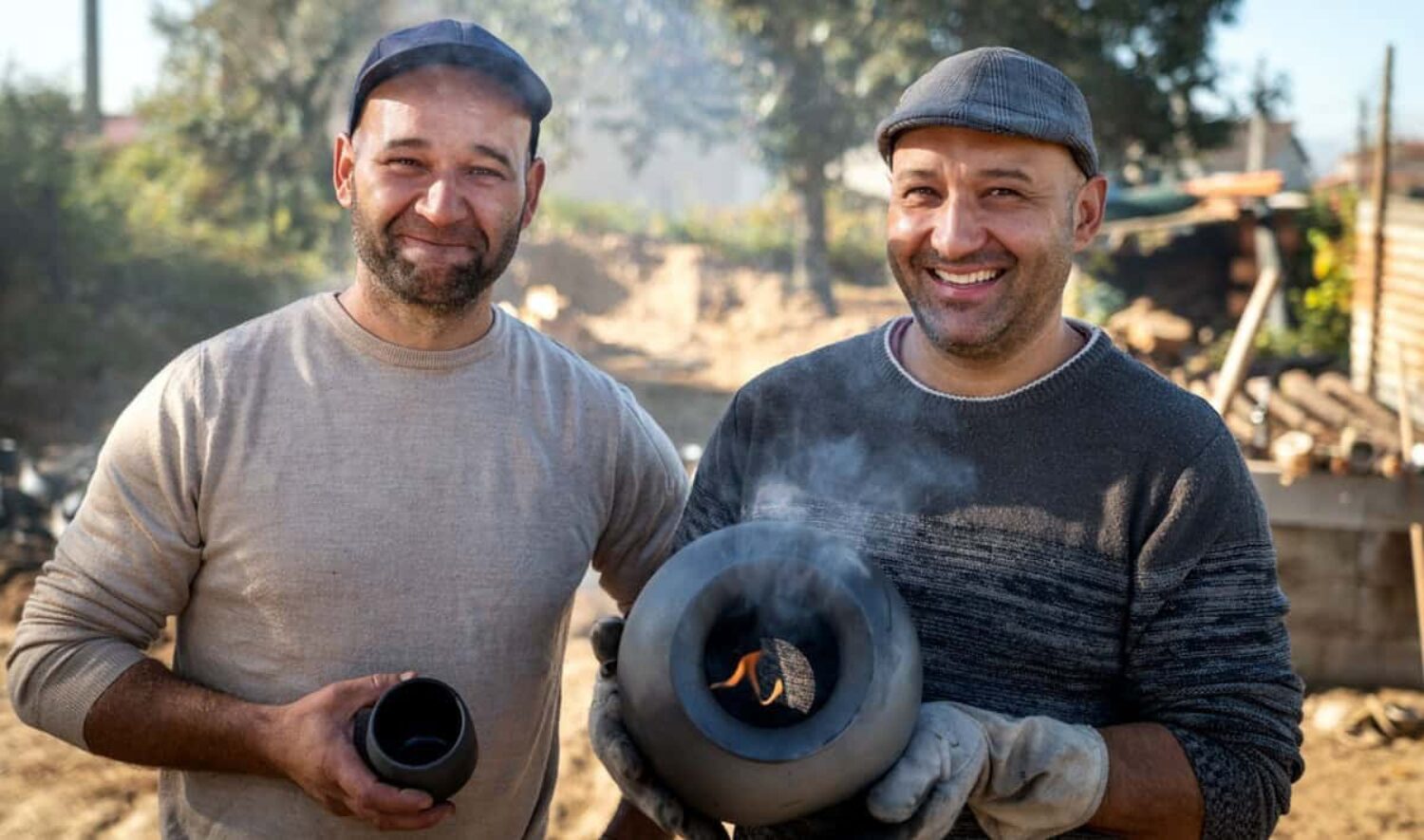 Ocqueteau and his partner, German-born Philine von Düszeln, wondered how they could help; how they could bring traditional Chilean crafts and ancestral knowledge into the 21st century. This thought occupied them for some time.
One night, an idea came to Ocqueteau: "I had this moment when the light turned on," he told Positive News. The story goes that he was lying on the sofa at home in Chile. Music was playing and his eyes wandered around the room. Eventually they landed on a clay jug known as a tinaja, which is used to cool water. Such vessels are common in Chilean households. "I thought: 'Maybe we could make a speaker out of that'."
So that's what he and Düszeln did. Craftspeople in nearby Nacimiento – a village once renowned for pottery but struggling to keep the art alive – were only too happy to help the pair realise their vision. A prototype was made.
Onwards to Germany, where Düszeln booked an appointment with an acoustics engineer. The professional verdict? That the adapted clay jug had fantastic potential as a speaker.
We want to help make the crafts more attractive for young people again
Ocqueteau and Düszeln subsequently partnered with Sound Hub Denmark – an accelerator for sound and acoustics businesses – whose engineers tweaked the speaker's design in the facilities of their partner, high-end Danish consumer electronics company, Bang & Olufsen.
Potters in Nacimiento have since created small batches of the speakers, helping bring a traditional craft into the digital world.
"The chance that we have [in Chile] of competing in the electronics world is impossible," says Ocqueteau. "Making a phone or a computer – it's not going to happen. But we can compete in another way."
Now the pair are bringing the handmade speakers to market. A price has yet to be confirmed, but they are expected to start from around €790 (£664) per speaker, which is competitive in the premium acoustics market.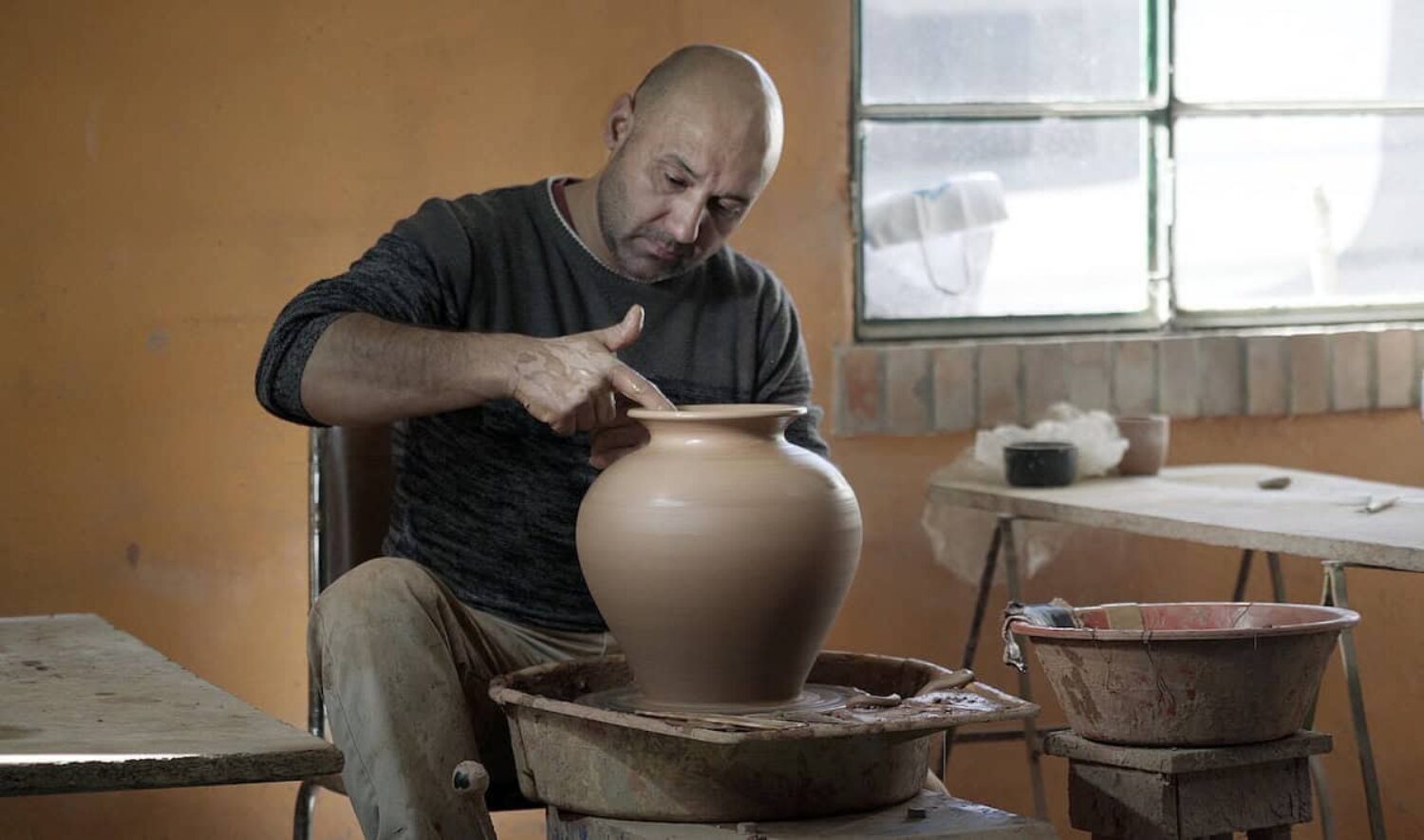 Düszeln says that Mapu typically pays craftspeople an above-average fee for their work. It has also funded tree-planting projects through ProNativo, an environmental NGO, as well as a project to feed communities in Santiago during the first Covid lockdown. "We want to have a positive impact in our communities," says Düszeln.
More recently, Mapu has started working with craftspeople in Molelos, Portugal, on another line of speakers.
"People are super proud of them," says Düszeln. "We want to help make the crafts more attractive for young people again," she adds. "Our dream is to start another production line with a new craft community every year."
The pair also believe the speakers could help amplify the benefits of clay, which has renewed relevance in a world where people are concerned about sustainability. "It's a low-impact material that's available everywhere in huge quantities," says Düszeln. "And it's beautiful to work with."
Other innovations combining traditional crafts with technology
1. Pet Lamp
This Madrid-based startup works with craftspeople in Colombia, Chile, Ethiopia, Ghana and Thailand to create striking handwoven lamps.
2. Ant Studio
'Tradition meets technology' is the tagline for India-based Ant Studio, which makes air-cooling systems using traditional pottery.
The Brazilian brothers Humberto and Fernando have been a big influence on Mapu. The pair reinterpret and reuse materials to create 'objects d'art'.
Main image: Pablo Ocqueteau and Philine von Düszeln pose with their clay speakers. Credit: Sarah Mehler/Visionskultur