Imagine if you could grow your own clothes from seed. Well, an artist has done just that. Will it catch on?
Her camera lens has captured the ethereal beauty of her subjects in some of the world's most extraordinary places – from the sea women, or Haenyeo, of Korea, to freedivers exploring underground river systems (or cenotes) in Mexico. 
But it was a fibrous mass of willow roots – a bold flash of red against a muddy Kent riverbank – that inspired artist Zena Holloway's latest project. In a diversion into bio-design, Holloway is leaving nature to weave its special magic by growing wearable sculptures entirely from seed. 
"It brings the conversation back to ourselves, and to climate change," says Holloway. "Putting climate change and sustainability front and centre, the works are 100 per cent compostable and carbon negative."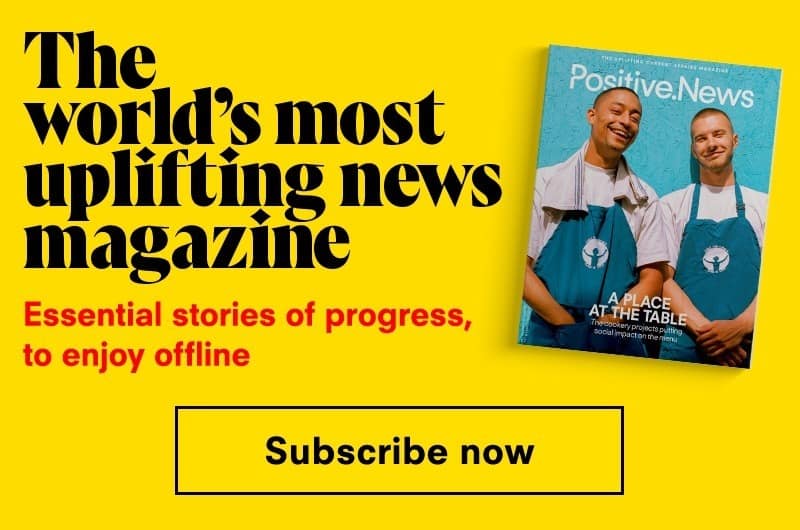 Alongside a 30-year career in commercial underwater photography, snapping celebrities and sports stars including Kylie Minogue and Tom Daley, Holloway has immersed herself in conservation work. 
One project took her to the River Dour in Dover, where her keen photographer's eye was drawn to the crimson roots of a willow. Already interested in bio-design – the use of living materials such as fungi, algae and cultured tissue in crafts and manufacturing processes – she began experimenting with grass seed. 
But rather than the green grass shoots above the ground, Holloway's interest lay in the busy network of roots that usually lie below it.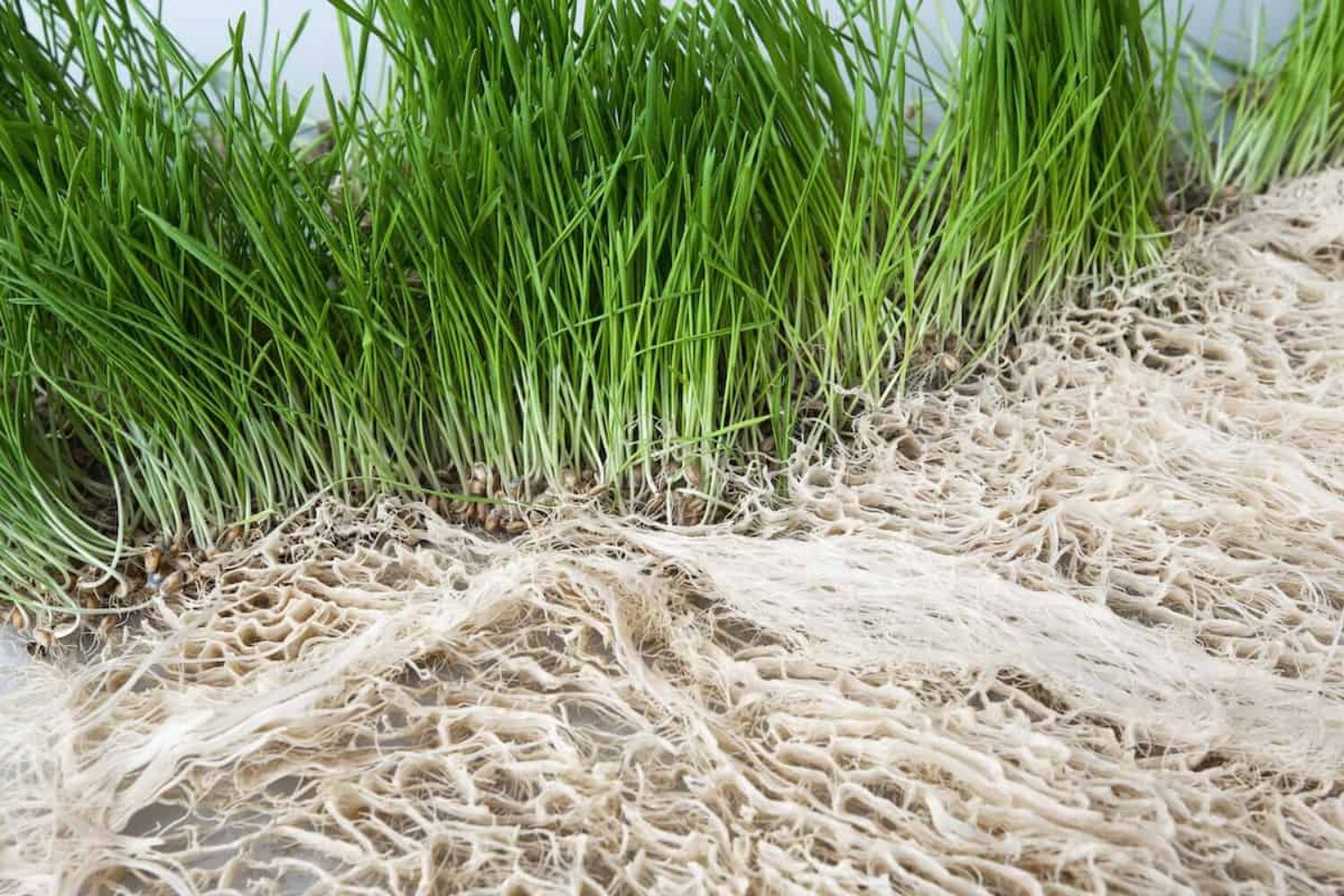 "After a couple of weeks of growth, I had a wet, heavy root mat," Holloway explains. "And as it dried, the roots melded together and became really quite strong. I kept looking at it and thinking how much it looked like bleached coral, in the sense that they're so white and delicate and almost lace-like." 
Realising the potential to share a conservation message – and harking back to the decades she has spent in the ocean – Holloway began using carved beeswax moulds to coax grass roots into striking textures and patterns emulating coral growths. In doing so, her designs highlight the devastation of coral reef bleaching caused by global warming. 
"It's building with something new and completely organic," says Holloway. "And I thought that, if I could make it wearable, it all comes back to us and what we're doing to the planet."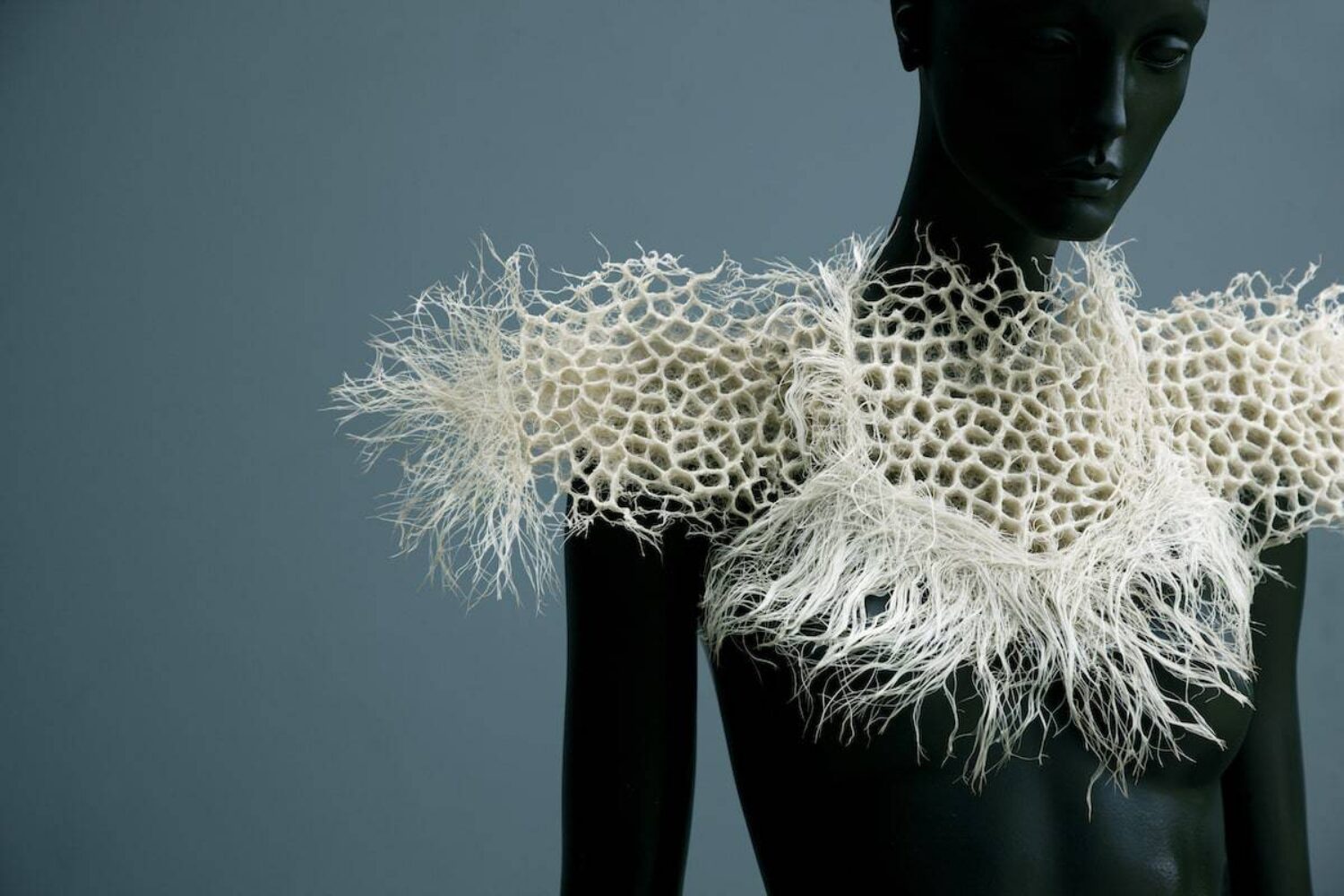 While Holloway's root-grown textiles represent the height of sustainable, compostable fashion, they are – for now – concept pieces. But, she believes, the potential is limited only by our imagination. 
"I don't think it's impossible that in the future people could be growing these things," she says. "Who's to say that you couldn't coat them with some sort of resin or shellac to make them stronger? Why not make them into hats, or corsets, or even furniture? 
"I'm really just playing with one tiny seed. It's one tiny exploration into the opportunities that might exist."
Gallery: the garments grown from seed