Hip-hop's hypermasculine image was cultivated by music industry middlemen to shift records. Their waning relevance has opened the doors for a new generation of openly queer and proud rappers
Is hip-hop ready for an artist like Mykki Blanco? That was the question, and to begin with the jury was out. "These producers would meet me and be like: 'wow, okay, we never thought this would exist'," recalls the rapper (pictured below), speaking to Positive News over Zoom.
This? A black, Jewish, genderqueer, HIV-positive artist with face tats, who isn't averse to a floral dress, lipstick and lashes. It's certainly a far cry from the hypermasculine gangster aesthetic that became synonymous with 1990s hip-hop, when the genre was considered one of the least friendly spaces for female and LGBTQ artists.
Blanco (pronouns: they/them) is helping shake off that reputation. A pioneer of the so-called queer hip-hop movement, which took root in the 2000s but only recently hit the mainstream, their latest album Stay Close To Music blazes a trail through territory that until recently was taboo for commercial hip-hop. "HIV, I got HIV. Can I still be famous?" Blanco raps on the track Carry On.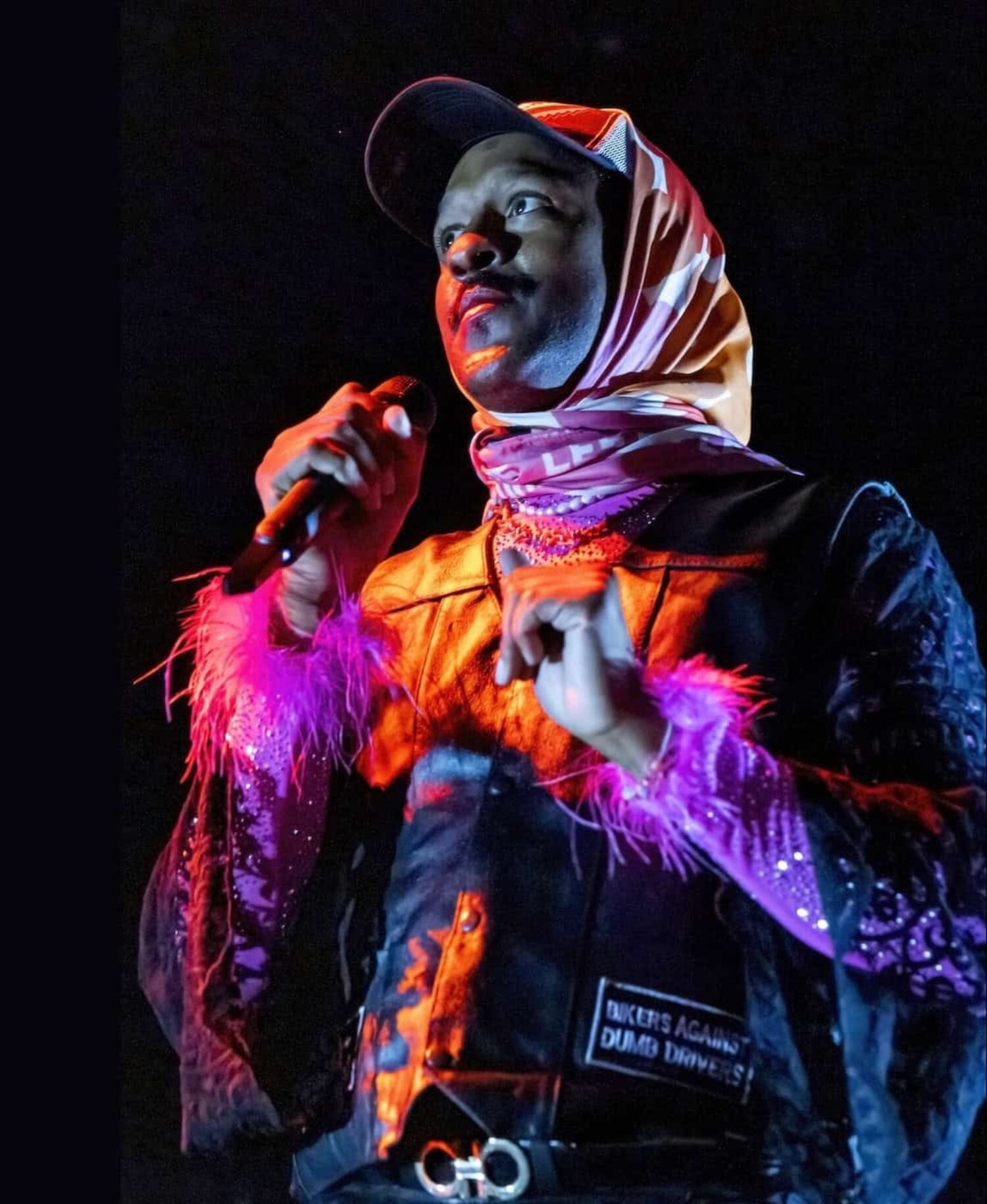 Alongside other boundary-pushing artists such as Lil Nas X, Cakes da Killa (main image) and Young M.A, Blanco is challenging hip-hop to be a more inclusive space. The artist has battled prejudice along the way and recalls being backstage one night in Paris when another rapper stormed out of the VIP area in a "homophobic outburst".
Despite being "pretty fearless", Blanco grew weary of such incidents, mindful perhaps of similar experiences at school, where the artist was picked on for being "a feminine, queer child".
"I told my manager that we can't continue to put me in these spaces, where my very existence is going to be denied," says Blanco, who back then – in the early 2010s – supported other artists on the bill. "I said, 'I'm not going to continue like this, trying to force my way into hip-hop'."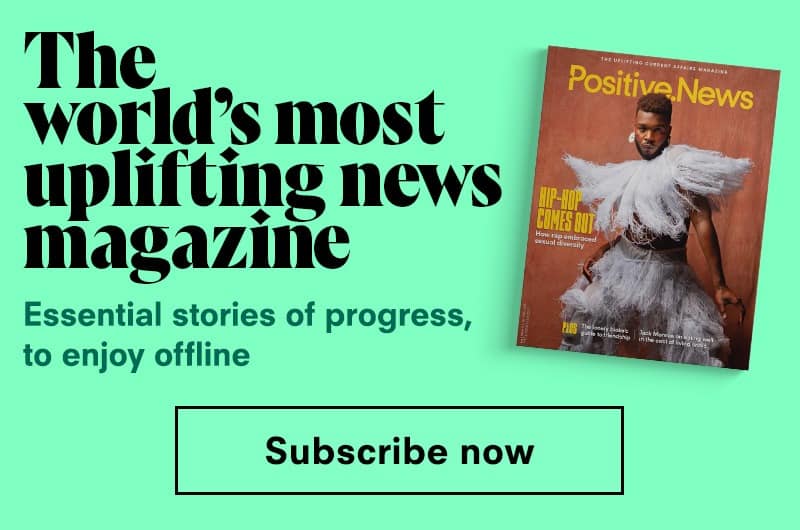 Hip-hop's reputation for homophobia and sexism is well known. That the Beastie Boys wanted to name their debut album Don't Be A Faggot (it was released as Licensed to Ill) is one of a litany of misdemeanours on the charge sheet. For a time, homophobic lyrics were the norm, found in hits by the biggest stars of the genre, from Eminem to Snoop Dogg. It created an environment of fear. Rappers began peppering their tracks with a homophobic catchphrase – 'no homo' – to ward off any suspicion that they might be gay. This soon entered common parlance and can still be heard today.
But in her new book Queer Voices in Hip Hop, academic Lauron Kehrer puts "queerness at the roots of hip-hop", which stepped out the shadow of disco in 1970s Bronx, when boomboxes gave voice to marginalised people as New York descended towards bankruptcy.
"The earliest iterations of hip-hop music were really indebted to what DJs were doing in disco, which emerged from black queer dance cultures," says Kehrer, assistant professor of ethnomusicology at Western Michigan University, US.
Shanté Paradigm Smalls, author of Hip-Hop Heresies: Queer Aesthetics in New York City, argues that queer artists helped shape hip-hop's early aesthetic, and points to a surprising source for the first openly gay hip-hop record: 1981's Fight Back by Age Of Consent, a Los Angeles band consisting of two gay white men and a straight white woman. The song's lyrics were acerbic and unapologetic ("Now you might say, what's this shit? Rapping white fags just don't fit"), and they caused a stir.
The unlikely trio were punks, and had been drawn to hip-hop by its subversive, do-it-yourself ethos and witty commentary from society's frayed edges. They weren't the only ones, and in the 1980s a rival hip-hop scene emerged on the US west coast.
This dislocation of hip-hop from its black sonic traditions in New York, and the moral panic around homosexuality and AIDS, were, suggests Smalls, catalysts for the so-called gangster rap that came out of New York in the 1980s.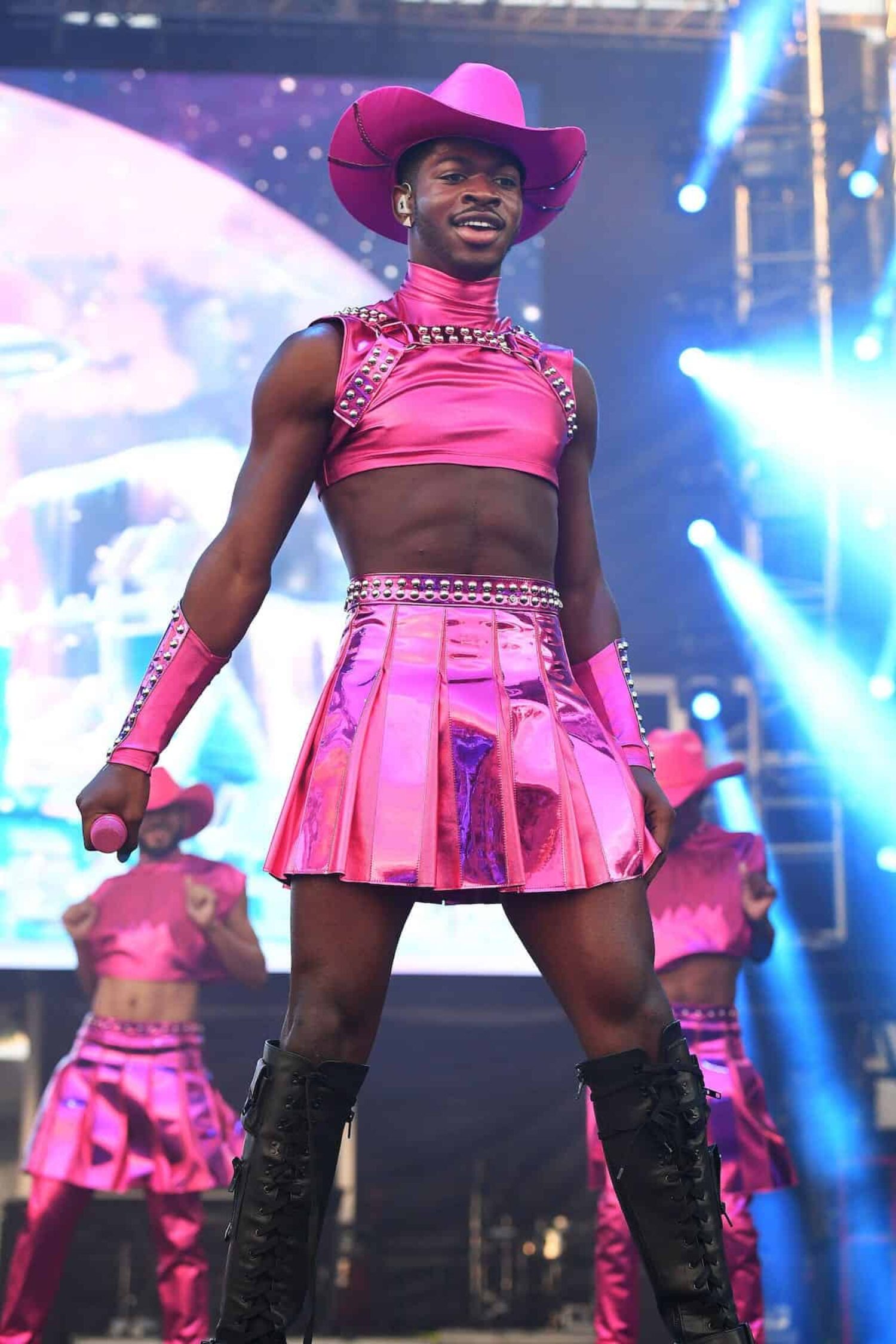 This hypermasculine subgenre proved a commercial hit and the record companies lapped it up. The violent east coast-west coast rivalry that ensued – claiming two of hip-hop's biggest stars, Tupac Shakur and The Notorious B.I.G – only served to boost sales.
But commercial success bred a lack of diversity and an imperative to stick to the boys-in-the-hood formula.
"The commercialisation of hip-hop… created a profitable and powerful industry, and possible avenues of success for marginalised people," writes Smalls in Queer Hip Hop: A Brief Historiography. "At the same time, that industry is quite conservative – concerned with the increase of profit – and that type of conservatism avoids market risks like unmarketable queers."
Cakes da Killa, a Brooklyn-based artist credited with pioneering queer hip-hop, agrees. "The record labels kind of pushed [gangster rap] in the 90s," he says. "Being a child of the 90s, I'm always influenced by that – that's why I rap the way I rap. But as far as presenting a thug image, I'm not here to do that. So, I guess my presence kind of counteracts that."
The rise of gangster rap also sidelined female artists, despite the success of acts like Salt-N-Pepa and Queen Latifah. "The black and brown women who'd helped create the hottest party of the late-20th century were being summarily written off the guest list," writes award-winning author Joan Morgan in She Begat This, a book examining the significance of Lauryn Hill's seminal album The Miseducation of Lauryn Hill.
Released in 1998, Hill's record is one of the most influential works by a female artist in US music history. Exploring love and motherhood, it claimed a space for feminism in hip-hop, kicking open the door for other female artists and arguably the queer underground hip-hop scene that flourished in the following years. A string of high-profile artists came out in its wake, among them Frank Ocean and hip-hop trio Deep Dickollective.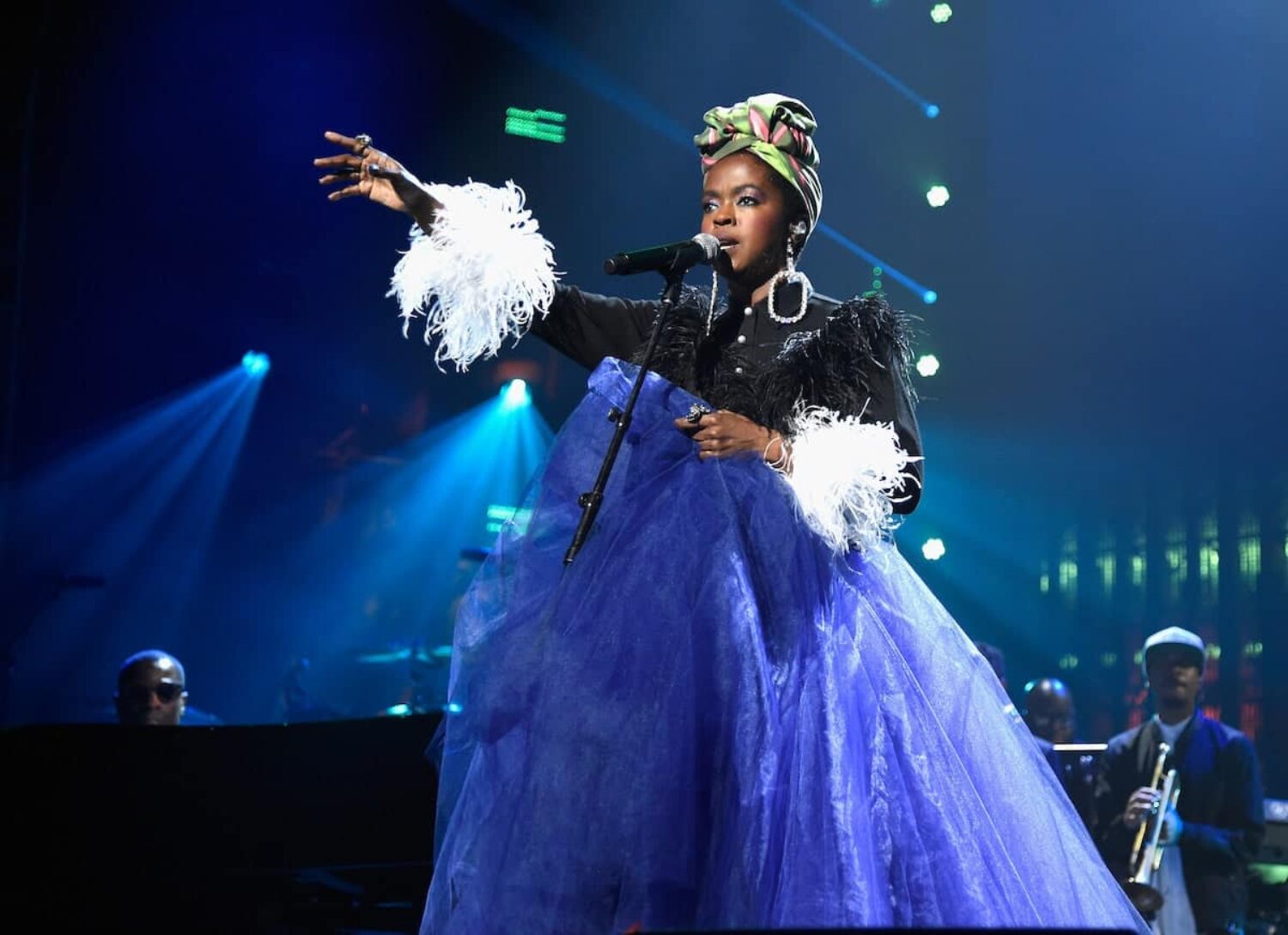 And then the internet took off. And just as boomboxes had helped people in the Bronx escape hard lives through hip-hop, the genre itself was freed from its strait-jacket by technology. File sharing and streaming sites rendered the traditional gatekeepers of the genre less relevant, allowing it to reveal its true colours (albeit while starving musicians of record sales – the internet giveth and taketh away).
Emerging artists like Blanco no longer had to play the game in an industry that "ghettoised" them – they could find their own audience online. Says Blanco: "Online communities like Tumblr and Twitter, and early Instagram and Facebook created these international networks, where queer communities across the world could say, 'hey, we're here, we love Mykki Blanco, and we're really interested to see what's going to be happening with this artist'."
Challenges remain, even for the likes of Lil Nas X, a Grammy award-winning artist who is perhaps the most successful gay rapper in hip-hop. "Lil Nas X has pushed hip-hop to really grapple with his camp queer aesthetic in a very mainstream way," says Kehrer. "But he still isn't fully embraced by all corners of the industry, as he documents in his own songs. The mainstream might be okay with two women artists like Cardi B and Megan Thee Stallion embracing each other, but it is still uncomfortable with two men exchanging romantic gestures."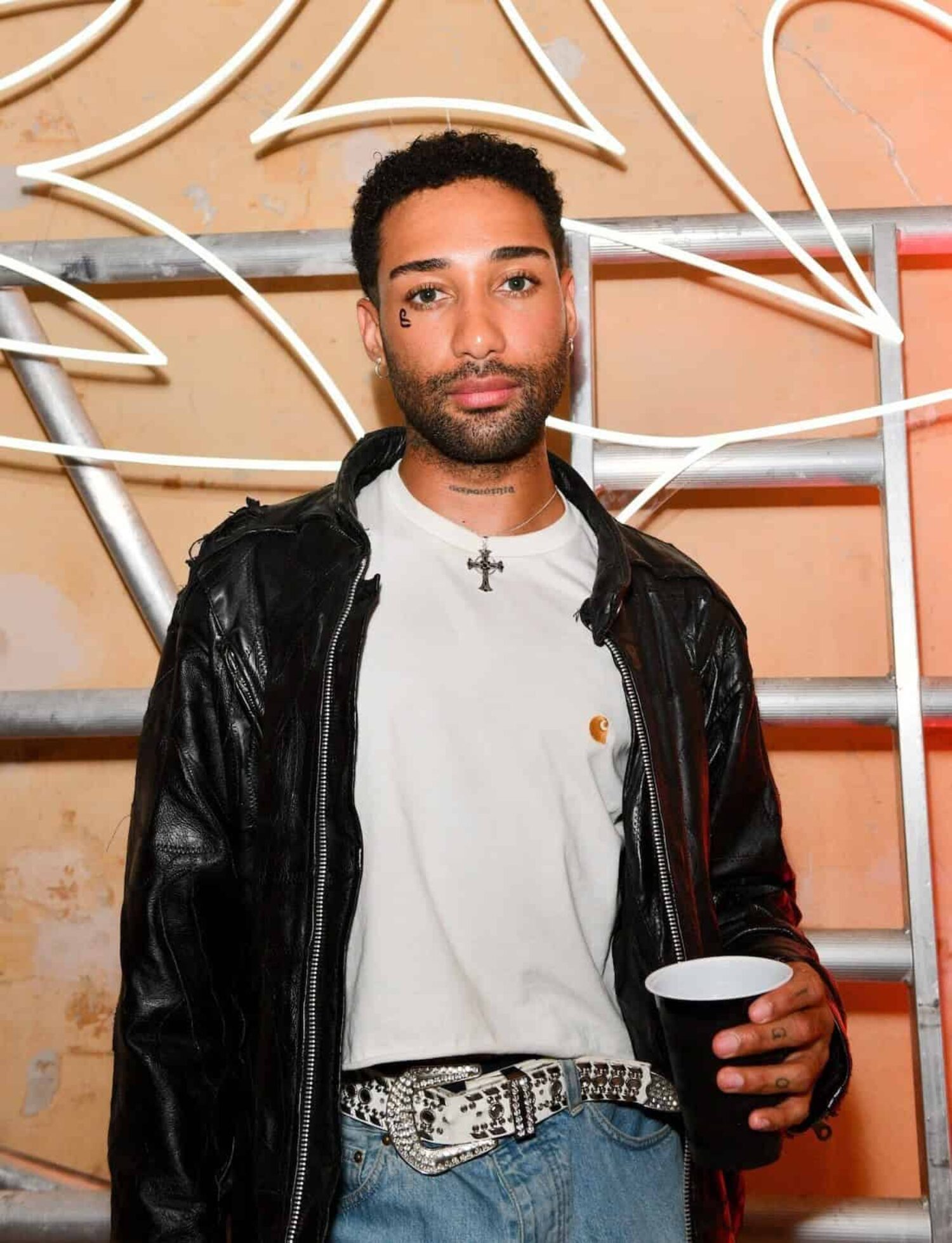 Meanwhile, the digital platforms that allow artists to reach new audiences come with their own limitations and biases. "Apps are basically the new record labels," says da Killa, whose new album, Svengali, dropped in October. "You have to play by the rules of Facebook or Instagram. Somebody's always pulling the strings, baby."
Also, the queer hip-hop movement stateside has not taken root so strongly in the UK. "We have to constantly fight and push our voices to be heard," says James Indigo, a Birmingham-born, London-based rapper.
The earliest iterations of hip-hop music were indebted to disco, which emerged from black queer dance cultures
Indigo's unapologetically brash videos celebrate sexuality in all its forms, but in the UK musical landscape he and Peckham-based queer drill rapper Carter The Bandit are very much pioneers. Has the fight for racial equality left some black artists, already at a disadvantage, feeling less able to explore their sexuality? "Oh my god, of course," says Indigo. "Not only musicians but every black person."
But the artist remains sanguine. "We use the resistance as ammo to push harder," he says. "What I love about the black and queer community is we know how to turn it out and make amazing music." 
LGBTQ hip-hop pioneers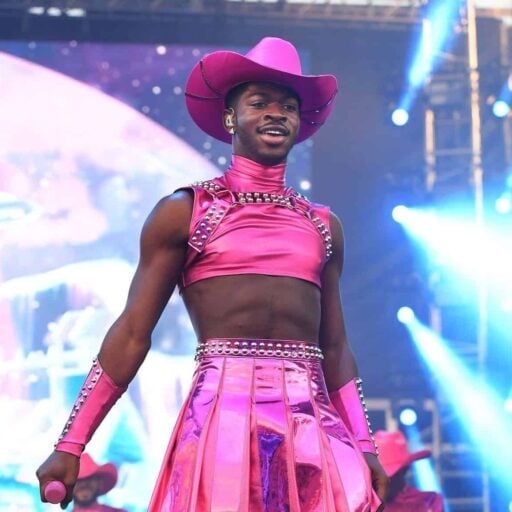 Lil Nas X
Lil Nas X's hit Old Town Road propelled the Atlanta-born artist to mainstream success in 2018. A year later, he revealed he was gay and topped Time magazine's list of the most influential people online. "I think the work that Lil Nas has done has kind of proven to people that artists that are queer and black can actually be pop stars and can actually be selling out arenas," says fellow artist Cakes da Kill. 
Image: Alamy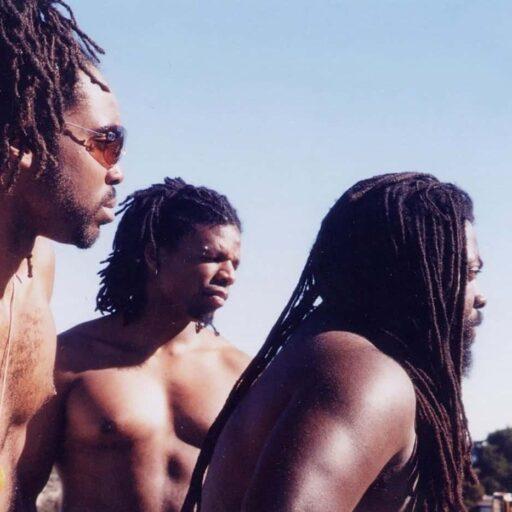 Juba Kalamka
An early pioneer of so-called 'homo-hop', Kalamka (right) was a founding member of the Deep Dickollective hip-hop group from Oakland, California. "They were queer black men… doing hip-hop and doing it well," writes Shanté Paradigm Smalls in Queer Hip Hop: A Brief Historiography. "Their material bodies and sonic material investigated the intersections of blackness, Afrocentricity, masculinity, queerness and hip-hop."
Image: Deep Dickollective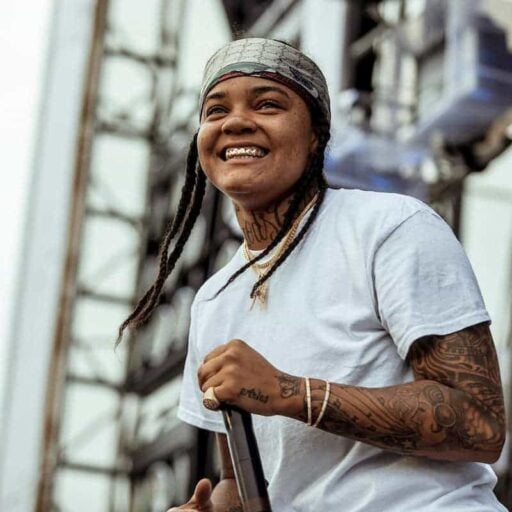 Young M.A
Brooklyn-born rapper Young M.A is another gay hip-hop artist currently enjoying commercial success. "I held in being sexually attracted to women for so long that once I got that out of me, the music became easy," she told Vogue. Young M.A gained widespread recognition with the release of her 2016 hit single Ooouuu, which has since been sampled by Eminem and racked up 7.4m views on YouTube.
Image: Alamy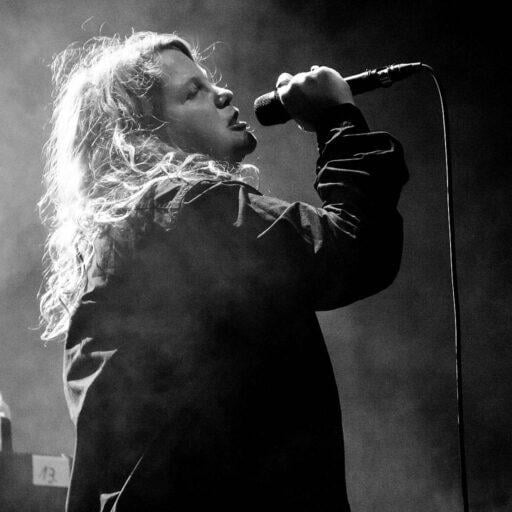 Kae Tempest
The award-winning spoken word performer, poet and playwright draws heavily from hip-hop, arguably no more so than on their latest album, The Line Is A Curve – the first since the London artist came out as non binary. Sharing the news on Facebook, Tempest said they had been "struggling to accept myself", and that changing their name (previously Kate) and pronoun was "a first step towards knowing and respecting myself better".
Image: Martin Schumann
Main image: Ebru Yildiz
Help us break the bad news bias
Positive News is helping more people than ever to get a balanced and uplifting view of the world. While doom and gloom dominates other news outlets, our solutions journalism exists to support your wellbeing and empower you to make a difference towards a better future. And as Positive News' audience and impact grows, we're showing the rest of the media that good news matters.

But our reporting has a cost and, as an independent, not-for-profit media organisation, we rely on the financial backing of our readers. If you value what we do and can afford to, please consider making a one-off or regular contribution as a Positive News supporter. Give once from just £1, or join 1,000+ others who contribute an average of £3 or more per month. You'll be directly funding the production and sharing of our stories – helping our solutions journalism to benefit many more people.

Join our community today, and together, we'll change the news for good.