Faced with the industry's 'monoculture', a fresh crop of publishers, agents and editors is nurturing diverse talent and making publishing more inclusive
This piece is part of our Hope 100 series, telling the stories of the people and organisations creating hope for 2020 and beyond
"It's an honour to be in my position." Sharmaine Lovegrove is reflecting on her role as publisher of Dialogue Books, which launched in 2017 with a focus on writers from under-represented backgrounds. "It's such a rich area – to be looking for people whose voices haven't been heard and to find those stories," she says.
Lovegrove (pictured above) isn't alone. Dialogue – an imprint of the Little, Brown publishing house – is one of several initiatives chipping away at UK publishing's chronic diversity problem.
An "old monoculture still prevails", found a 2015 report by writer development agency Spread the Word. It found a lack of diversity stretching from employees of publishing companies and literary agencies, to authors and even the fictional characters they create. According to industry magazine The Bookseller, fewer than 100 books published in 2016 were written by British writers of non-white background, while just one of those made it into the top 100 sellers of that year. Research into children's books published in 2017 found that only 4 per cent featured a BAME character, and just 1 per cent had a BAME main character.
Back then, Lovegrove was running a small agency called Dialogue Scouting, which optioned books for TV and film. "I really noticed my lack of reading that was coming from diverse voices," she says. "Most of the manuscripts that I saw had come from white, middle class women – in all genres."
Dialogue publishes fiction and non-fiction by writers from BAME or working class backgrounds, are LGBTQ+ or have disabilities. "It was really important to me that it was around 'inclusivity' rather than 'diversity'," she explains. "There's a big distinction around who you bring to the table; my aim is to not exclude anybody."
It's an honour to be looking for people whose voices haven't been heard and to find those stories
Other publishing houses are not too far behind. Penguin Random House UK launched an imprint curated by musician Stormzy in 2018, called #Merky Books, with a similar brief. In March 2019, it ran a prize for new writers under the age of 30, in collaboration with the Good Literary Agency. The winners, Hafsa Zayyan and Monika Radojevic, are now represented by the agency and will have their work published by #Merky – Zayyan's in July 2020, Radojevic's in 2021.
The Good Agency was born out of author Nikesh Shukla's growing frustration that the conversation happening around improving representation in publishing was not turning into meaningful action.
In 2015, he began informally helping new UK writers of colour find an agent. He also gave several their first published work in a collection of essays that he edited, titled The Good Immigrant.
"I had wonderful mentors [who] were very generous with their time, support and networks; I've been paying that forward as much as I can," Shukla says. "Not just keeping the ladder there for other people to come up but actively encouraging them."
One of the tired myths that has held writers of colour back is a belief among publishers that their work won't sell. But evidence now suggests the opposite. The Good Immigrant picked up a Readers' Choice gong at the Books Are My Bag Readers' Awards.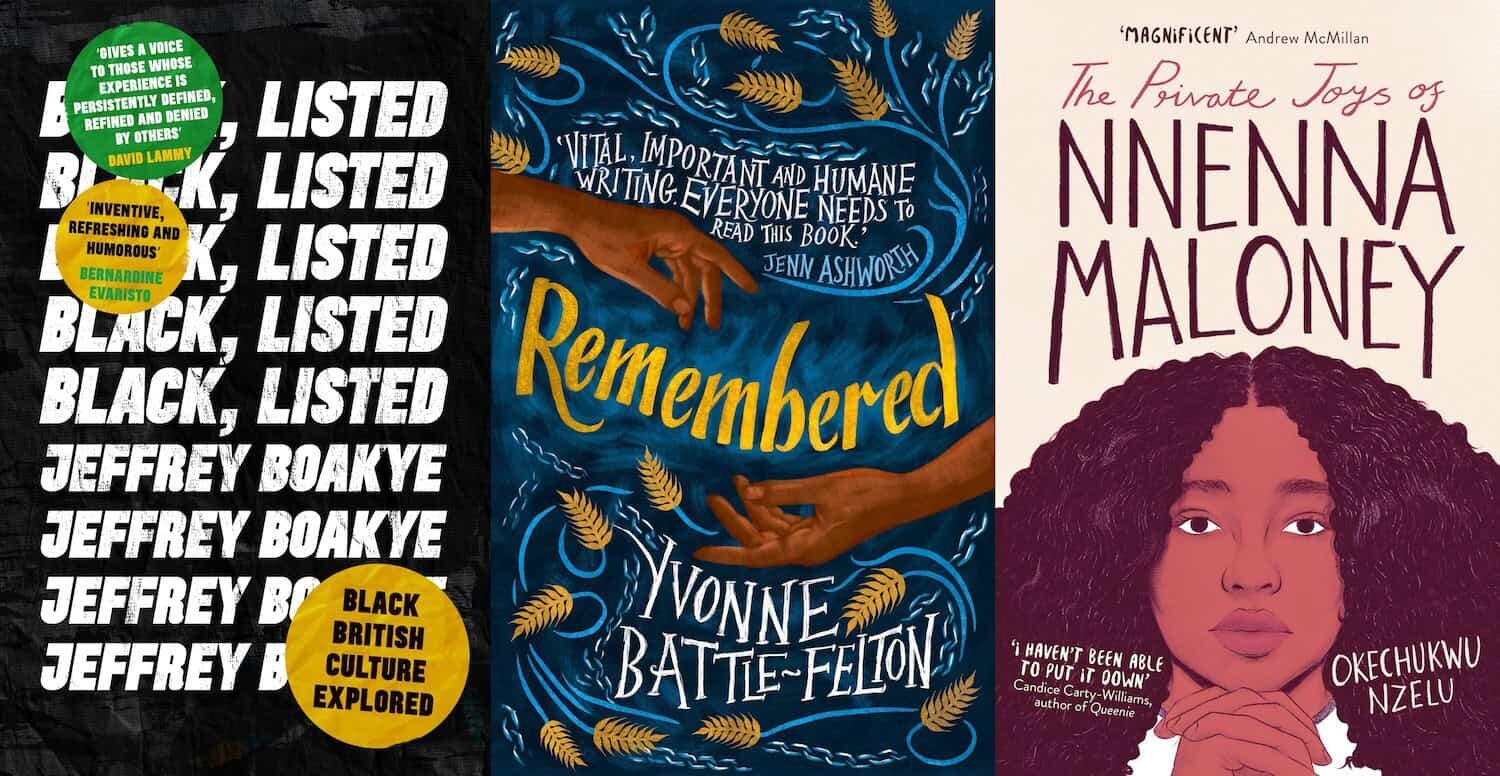 Meanwhile, an inclusive publisher of children's books – Knights Of – has ended up opening its own bookshop due to demand. "It came as a complete surprise," explains Aimée Felone, who co-founded the company with her colleague, David Stevens. "To coincide with our first birthday we rented a space in Brixton and ran a popup that stocked only titles by authors and illustrators from BAME backgrounds."
The community was so keen for it to become a permanent shop that Felone and team launched a crowdfunding campaign and raised almost £50,000. Round Table Books opened in June, stocking inclusive titles for children. "We broadened it out beyond BAME," Felone notes.
The shop also serves as Knights Of's office, so the team is never far from the readers it caters to. "I don't think a day has gone past when we haven't had children running up to books and saying, 'Mum, this person looks like me,'" Felone says. "It's more than a soundbite – I genuinely hear that every day."
There's a big distinction around who you bring to the table – my aim is to not exclude anybody
Despite progress, there is more to be done. "Books by minority writers still have to overperform. I think there are more eyes watching what happens," Lovegrove says. Writers from under-represented backgrounds are still not afforded the share of the market that white writers are, she says. "If there are 15 white women writing about veganism it's not a problem; but two black women talking about mental health is considered too many."
"There's this idea that we're at a tipping point; I still think there's a way to go," cautions Shukla. "There are writers starting to spark conversations about disability; I think these conversations are so necessary and they ensure that we don't rest on our laurels."
Still, he says, things are moving in right direction. "I'm really excited by the work the agents at the Good Literary Agency are doing and the writers they're finding and the things they're coming up with."
Lovegrove agrees things are improving – both in terms of writing talent and industry professionals. "We're seeing a greater mix of people wanting to have their career with us long term, which is great".
Three organisations changing the face of publishing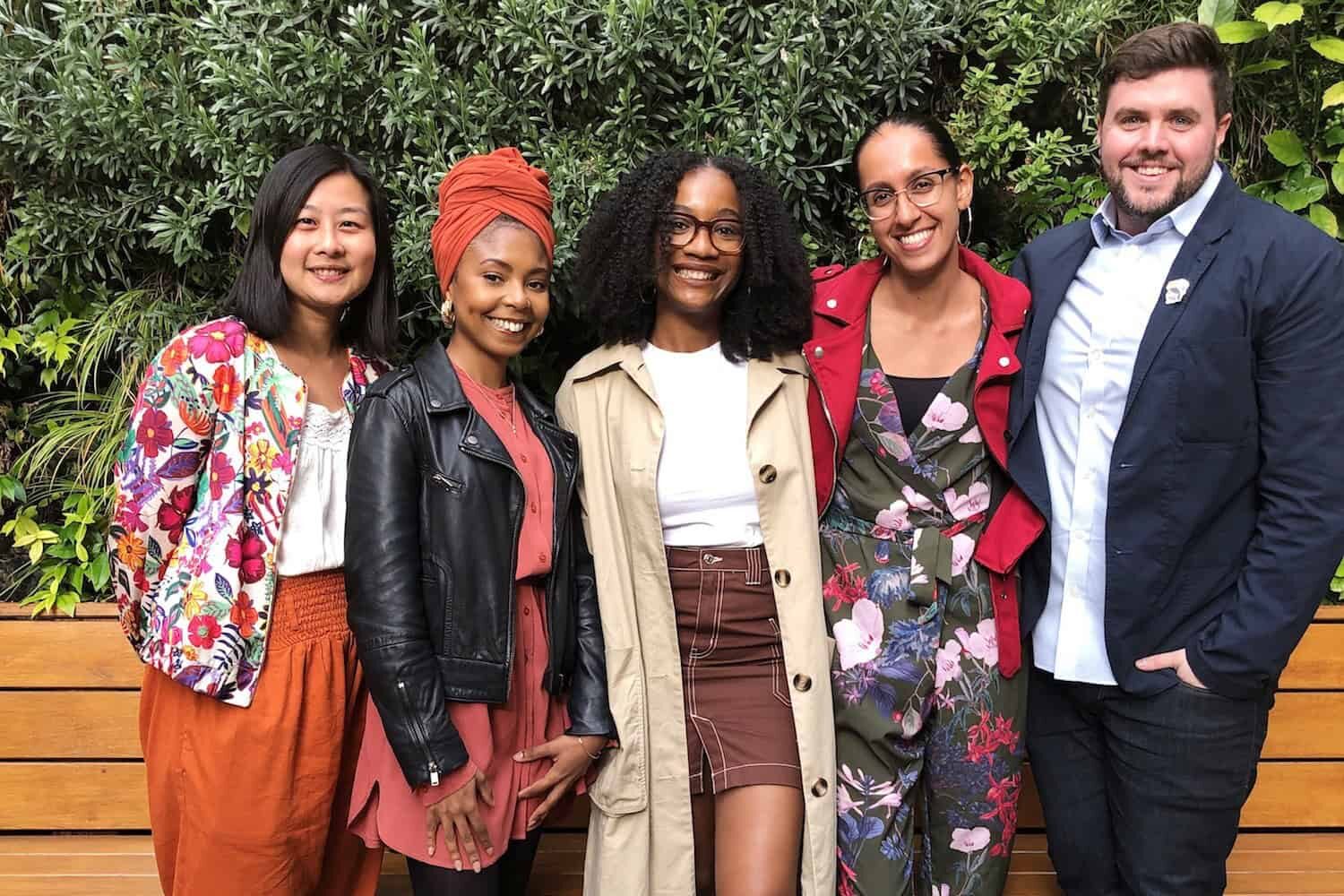 #76 Knights Of and Round Table Books
An inclusive children's publisher, founded by Aimée Felone (pictured above centre) and David Stevens (right), and a bookshop stocking children's titles that showcase an inclusive range of stories.
#77 Sharmaine Lovegrove and Dialogue Books
In her career to date, Lovegrove has gone from selling secondhand tomes on the South Bank to leading an imprint at a major publisher. Dialogue Books publishes an inclusive mix of fiction and non-fiction.
#78 Nikesh Shukla and The Good Literary Agency
Author and editor Nikesh Shukla is committed to paying forward the support he received as an up-and-coming writer. The Good Literary Agency is working with talent from under-represented backgrounds on their publishing deals.
Featured image: Sharmaine Lovegrove, publisher of Dialogue Books. Credit: Little, Brown
Hope 100: The people and organisations creating hope for the future