Ibex duelling on a clifftop, a bonobo cradling a mongoose and sleeping lions are among the winning shots, which celebrate nature and promote conservation
A clifftop above Israel's Zin Desert is the stage for a daring duel between two Nubian ibex – a tense encounter done justice by photographer Amit Eshel.
Eshel's cinematic shot is among the winning snaps from this year's Nature in Focus awards. The annual photography competition aims to document unique natural history moments and critical conservation issues, and has generated an impressive catalogue of nature photos since its launch in 2014.
Based in India, the competition is welcome to all nationalities and this year received more than 24,000 pictures.  "We are thrilled to see the growth in the number of participants and the geographical locations," said Rohit Varma, one of the founders of Nature in Focus. "It truly has become an international platform for wildlife photographers!"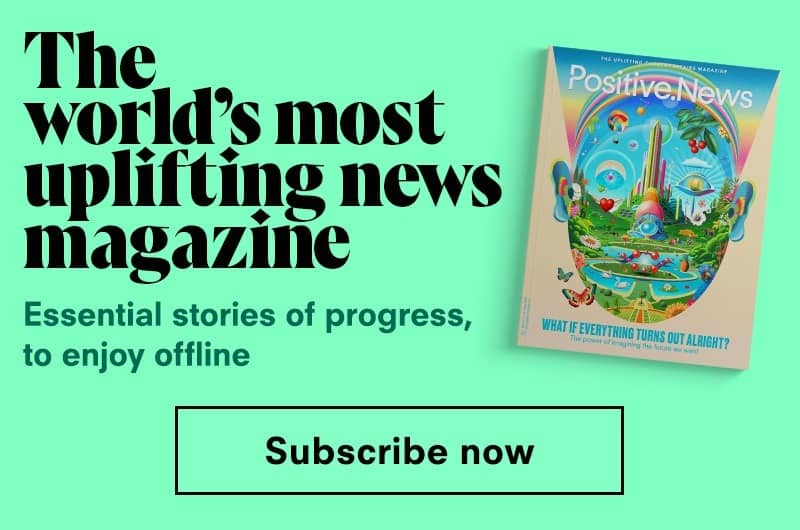 Gallery: Winning nature photos from the 2023 awards
For the full winner's gallery click here.
Main image: Amit Eshel/Nature inFocus 2023
Help us break the bad news bias
Positive News is helping more people than ever to get a balanced and uplifting view of the world. While doom and gloom dominates other news outlets, our solutions journalism exists to support your wellbeing and empower you to make a difference towards a better future. And as Positive News' audience and impact grows, we're showing the rest of the media that good news matters.

But our reporting has a cost and, as an independent, not-for-profit media organisation, we rely on the financial backing of our readers. If you value what we do and can afford to, please consider making a one-off or regular contribution as a Positive News supporter. Give once from just £1, or join 1,000+ others who contribute an average of £3 or more per month. You'll be directly funding the production and sharing of our stories – helping our solutions journalism to benefit many more people.

Join our community today, and together, we'll change the news for good.