From deep in the Amazon, Indigenous activist Nemonte Nenquimo shares what she has learned while defending the rainforest
Indigenous leaders across the globe are winning gamechanging environmental victories against the odds. In our 'guardians of the wild' series, we hear from those who have defeated oil companies, cancelled mining contracts and won the right to stewardship of millions of acres of land, risking their lives to protect the wildest places on our planet. 
Nemonte Nenquimo, Ecuador
The hunter-gatherer Waorani people are one of the most recently contacted peoples, first reached by American missionaries in 1958. Their territory of pristine Amazon rainforest is thought to contain more species of life than anywhere else on Earth.
In recent decades, they've been driven back by logging, oil exploration and road building, which has contaminated their rivers and forced them to live on just a tenth of their original ancestral lands.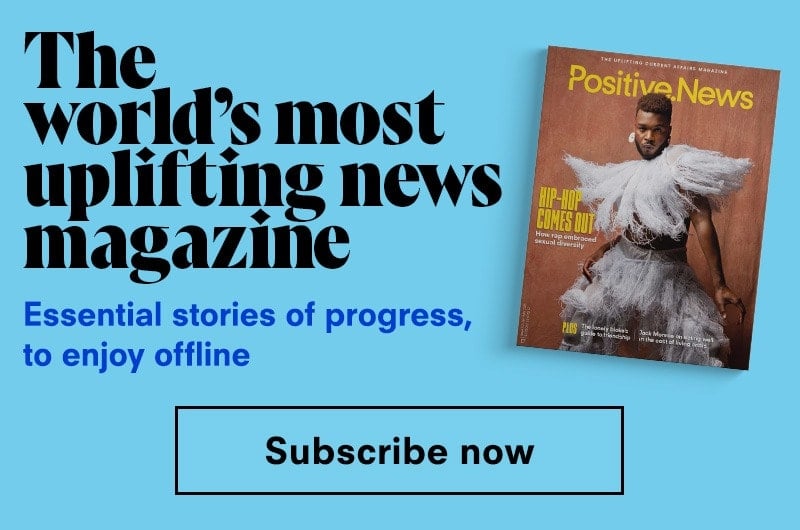 Nemonte Nenquimo has committed her life to defending their territory. She co-founded the NGO Ceibo Alliance to fight back against the 16 new oil concessions, covering 7m acres of primary rainforest, that the Ecuadorian government granted in 2018 to oil companies including Shell and Exxon.
Her campaign used a combination of ancestral knowledge and digital technologies – such as Geographic Information Systems (GIS) and GPS mapping tools – to build a legal case against the government.
"We were able to create digital maps of our rainforest that showed the world the immeasurable spiritual, ecological and cultural value of our jungle territory," Nenquimo told Positive News.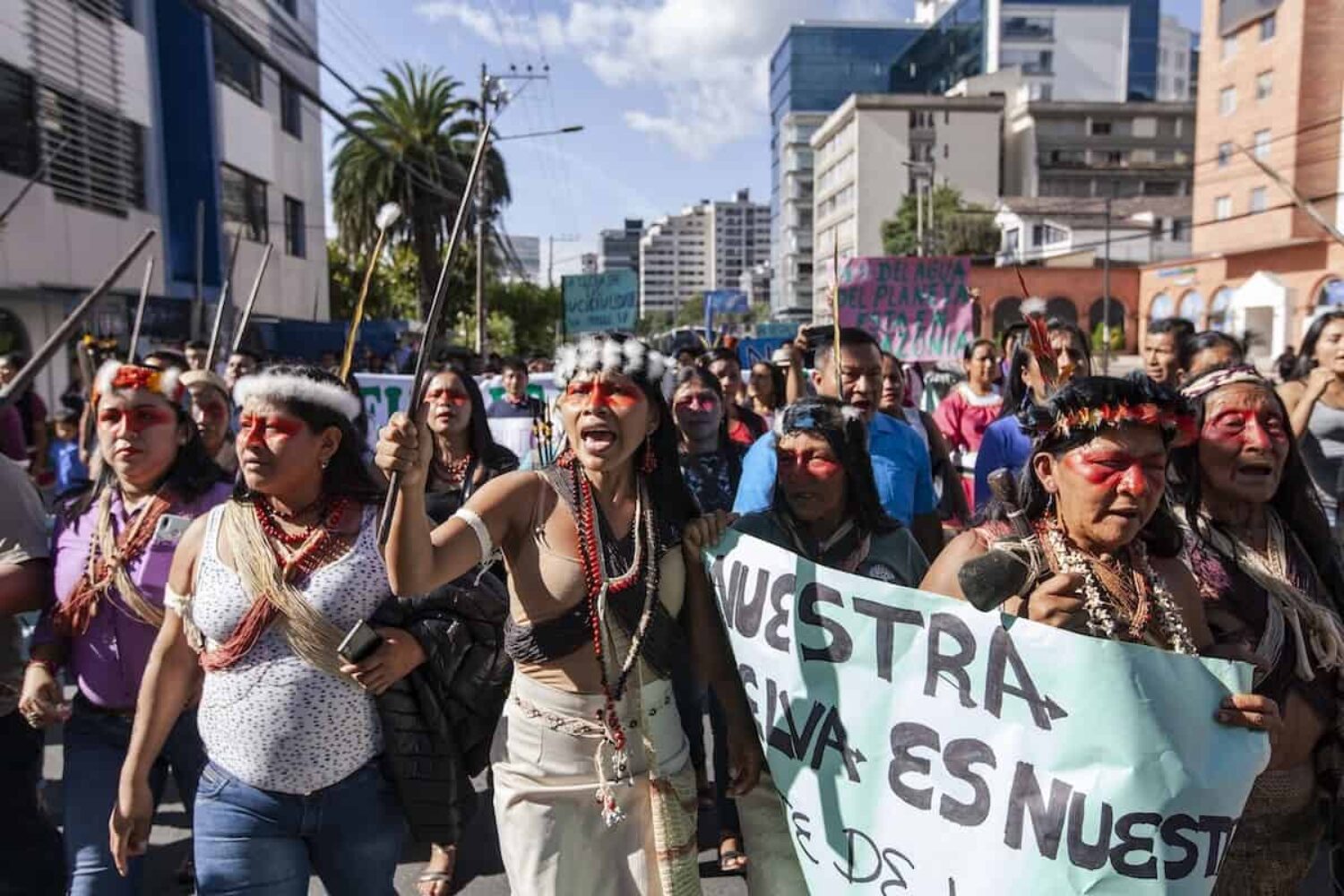 They also launched a digital campaign targeting potential investors with the slogan 'Our Rainforest is Not For Sale', and a petition that was signed by 378,000 people globally.
"The government only sees interests," she says. "We, the Waorani people, have many resources that they want. They want to plunder our territory. That is why I organised this struggle, a struggle to defend life. I fought with my people to protect what we love: our way of life, our songs, our rivers, our animals, our forests."
Armed with the data the community had collected, she took the Ecuadorian government to court, and served as lead plaintiff.
We are just like rivers, butterflies and plants. We are nature. And therefore, we must protect it
In April 2019, Ecuador's courts ruled in the Waorani's favour – Nenquimo had won. By deftly bridging the world of Indigenous people and Western society, bringing together elders with youth, as well as tribes that were once divided, she has protected 500,000 acres of rainforest. In 2020, she won the Goldman environmental prize for her work.
"We need to be rebellious and creative, kind and gentle, and above all, humble enough to confront a liberating truth: that nature is alive. Humans are not the centre of things, nor do we exist apart from nature," she says. "We are just like rivers, butterflies and plants. We are nature. And therefore, we must protect it."
Her message is clear. "I would like the world to take its part in this struggle," she says. "Don't expect us to keep doing it alone. We need you to fight with us to protect the Amazon."
Main image: Jeronimo Zuñiga/Goldman environmental prize
This article is part of our 'guardians of the wild' series, which shines a light on the Indigenous groups that are scoring major victories for people and planet.