A sail-powered freighter is the latest attempt to clean up the shipping sector. Electric ferries are also taking to the waves, but the route to a cleaner future is long
Cutting edge yacht racing technology has been brought to modern day cargo shipping in a bid to cut the sector's contribution to greenhouse gas emissions.
Shipping, largely powered by heavy sulphur fuel oil, spews out around three per cent of global emissions. Although wind – not fossil fuels – once powered global trade, sails are impractical on modern vessels thanks to their weight and size.
Until now.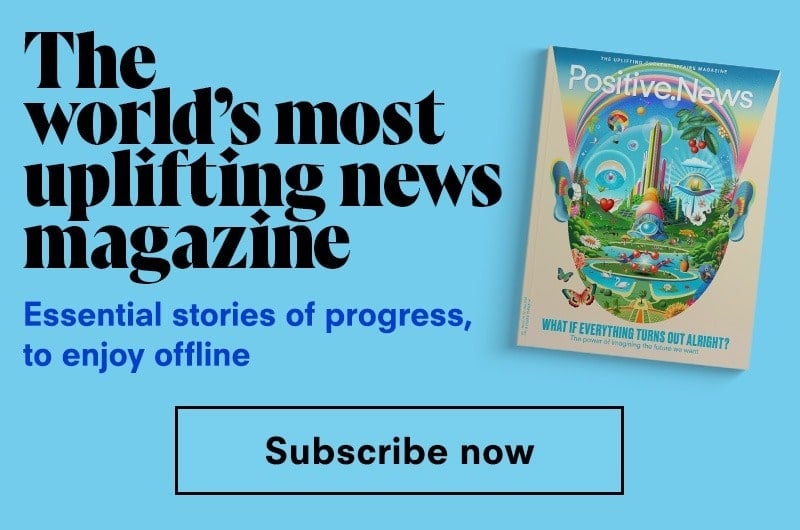 Mitsubishi-owned bulker, Pyxis Ocean, weighed anchor on Monday retrofitted with two 'WindWings', designed by British marine engineers BAR Technologies. They're expected to save the vessel around three tonnes of fuel a day on its crossing from Singapore to Brazil. 
"If you'd asked me two and a half years ago whether wind power would ever again play a significant role in shipping, I would have been sceptical," said Aleksander Askeland, CSO of Norway-based Yara Marine, which oversaw WindWings' build and installation. "You need wind to overcome a threshold where it becomes meaningful, and that's not at all obvious when you have such large vessels to move around. It's a completely different game to the age of sail."
BAR Technologies drew on their experience operating in the highest echelons of elite yacht racing to design WindWings, with development funding from the EU and global conglomerate Cargill.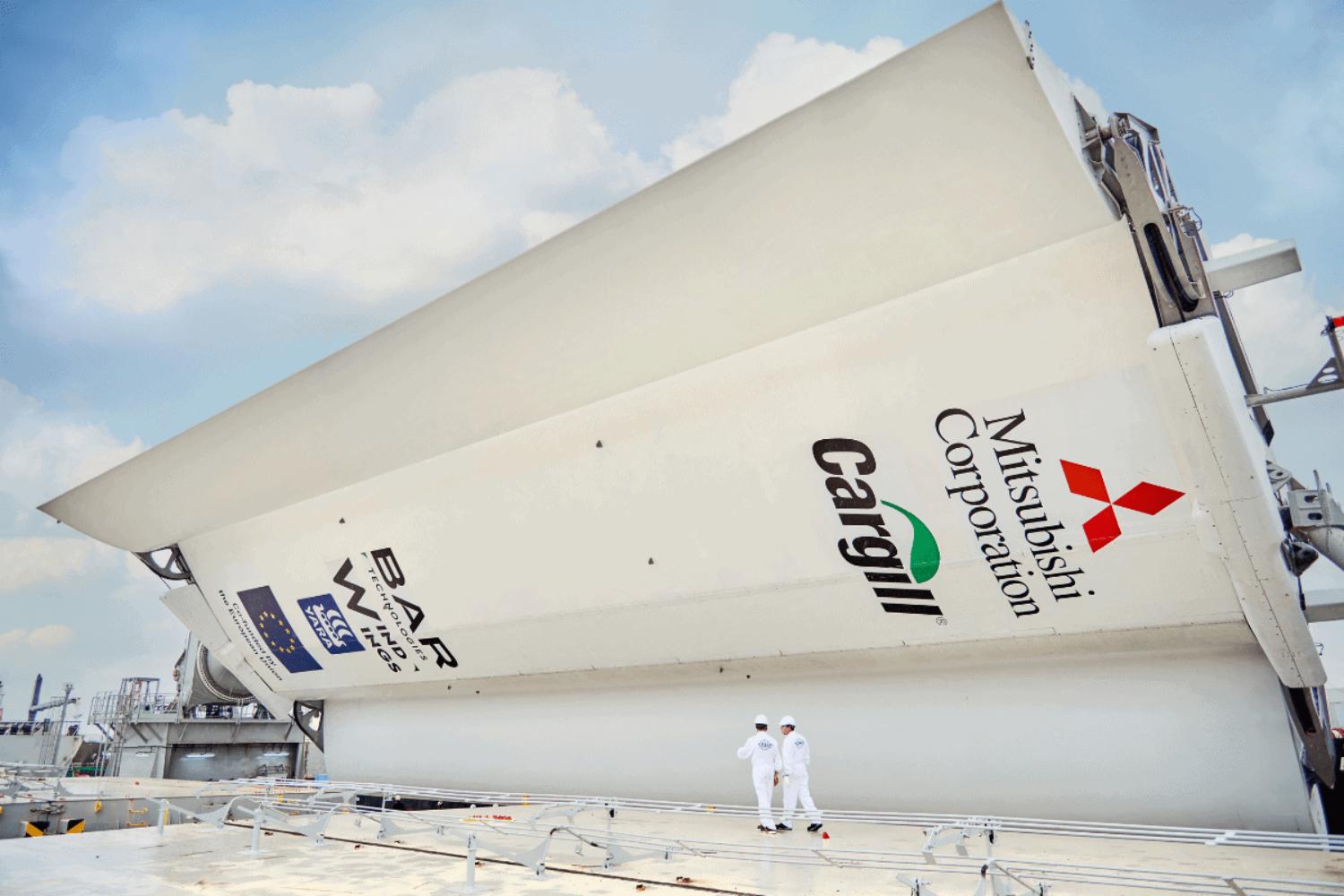 While a sail catches the wind, WindWings use the same aerodynamic principle that allows aircraft to fly – but instead of lift they provide propulsion. Standing up to 37 metres tall, they are made from the same solid material used to build wind turbines, and fold away on deck while not in use. 
At a cost of  $2.55m, (£2.03m) they don't come cheap. But according to Yara Marine, fuel savings should mean payback in as little as 7-10 years – about a third of the lifespan of the average cargo ship. Incorporated into new-build vessels alongside route optimisation, adds the firm, they could slash fuel use by almost a third. 
Askeland says that nobody knows for sure precisely how effective the new-old tech will be until the Pyxis Ocean docks in Brazil in three weeks' time. But he told Positive News that he expected to see percentage fuel savings in the double digits. 
The good news is that the innovation is suited to all large cargo ships with space on deck to fold the wings flat, and is far from a flash in the pan. Shipping firm Berge Bulk's Oympus embarks – also from Singapore – later this month, fitted with not two but four WindWings. 
"We're not going to go back to smaller ships just so that we can make use of wind – we need to find something that can carry forward and develop shipping as we know it today," said Askeland.  
"For large vessels with a decent amount of deck space, I think this will be one of the few technologies that can actually make a difference."
Winds of change: four other innovations cleaning up shipping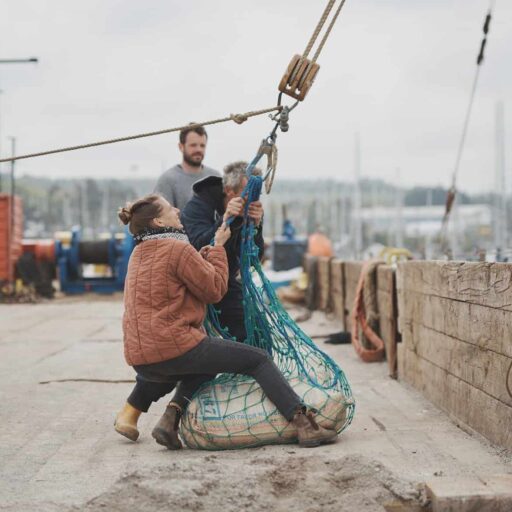 1. Traditional cargo sailboats
While WindWings deploy hi-tech, solid sails shaped like upright aeroplane wings, other wind-powered cargo carriers are taking a more purist approach. Cornwall-based New Dawn Traders imports coffee, cane sugar and from Latin America, plus olive oil from Portugal – all shipped under the power of old fashioned sail.
Image: James Bannister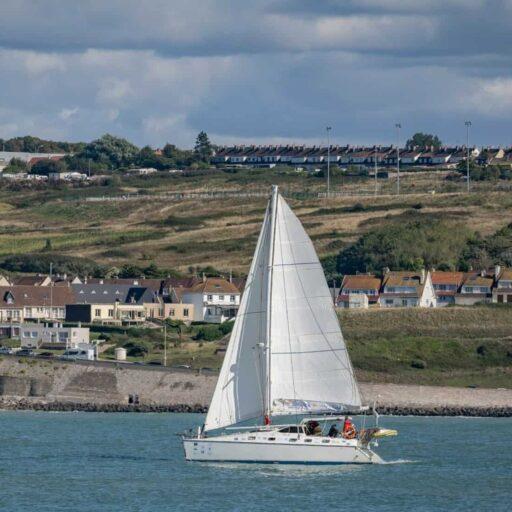 2. A wind-powered ferry
A sail-powered ferry between Dover and Boulogne-sur-Mer in France is in the wind courtesy of new startup, SailLink. After last year's successful pilot, which Positive News took part in, the company plans a second test phase this autumn with a view to launching a daily service –  with room for just 12 passengers per trip – running April to October 2024.
Image: Nici Wegener / SailLink 2022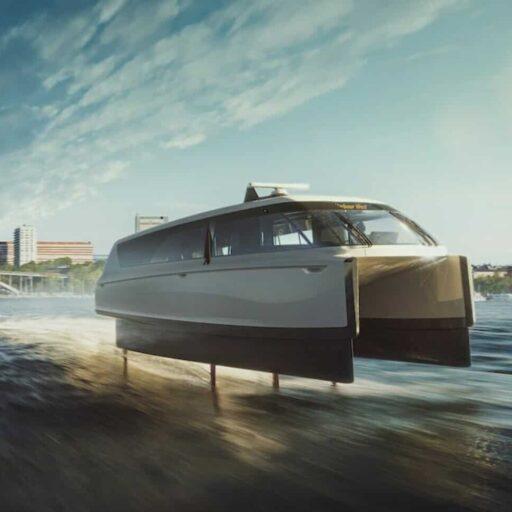 3. All-electric ferries
You wait ages for an electric ferry, and then they all come at once. The EV revolution is well and truly ocean-bound, it seems. Stockholm's much trumpeted 'flying' electric ferry (pictured) took to the water this summer. Norway has been ahead of the curve for a while and operates the world's biggest all-electric car ferry on the country's busiest route across Oslo Fjord, while British operator P&O debuted a new hybrid ferry on the crossing to France in June.
Elsewhere, electric ferries are in the pipeline for Northern Ireland, Bangkok and Argentina. Of course, they're only as green as the electricity they plug into, and rely on a robust grid infrastructure.
Image: Candela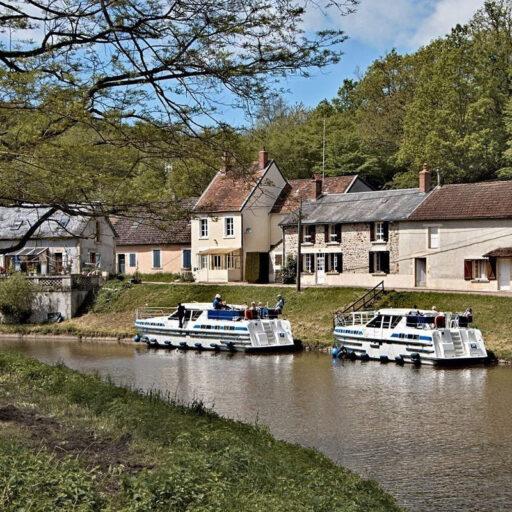 4. Hydrogen boats
Could hydrogen help shipping clean up its act? Maybe one day. France launched its first hydrogen-powered tourist boat on the canals of Burgundy (pictured) this summer, China is patrolling the Yangtze River with a 164-foot catamaran running on hydrogen, and Rolls Royce has reported successful tests of new engines running exclusively on the zero-carbon emission fuel.
Image: Luctheo
Main image: Cargill/BAR Technologies